Looking to spruce up your morning coffee routine? Try adding a touch of rosemary to your brew. This fragrant herb not only imparts a unique and delightful flavor but also offers some potential health benefits such as memory-enhancing properties, which might be precisely what you need to kickstart your day.
With each sip, you'll appreciate the subtle, earthy tones rosemary brings to your cup. So let's explore the five ways you can make rosemary coffee and transform your morning drink into something truly special.
From infusing the grounds to making a custom syrup, there's a method that will suit your taste and preferences perfectly. Grab your favorite mug, and let's get brewing! Decaf, if needed.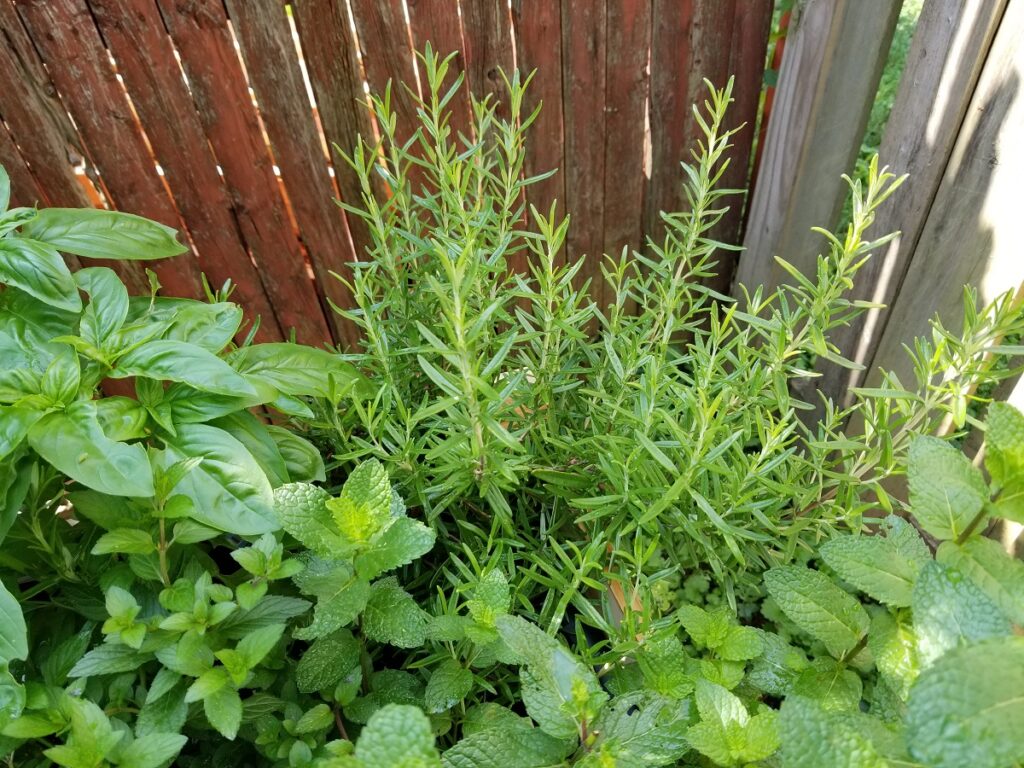 Benefits of Rosemary Coffee
Memory and Mental Health
Rosemary coffee can come with surprising benefits for your brain. One of the coffee's most significant advantages is its potential to boost your memory, but rosemary also contains compounds that have positive effects on memory retention and overall mental health.
By infusing your coffee with this fragrant herb, you're not only creating a tasty beverage but also potentially enhancing your brainpower.
Antioxidants and Anti-Inflammatory Properties
In addition to the memory-enhancing benefits, rosemary brings a wealth of antioxidants and anti-inflammatory properties to your beverage. The herb contains rosmarinic acid and caffeic acid, both of which have antioxidative and anti-inflammatory effects.
Antioxidants have the ability to neutralize free radicals in the body, lowering the risk of oxidative stress and cellular damage, both of which can contribute to chronic diseases such as heart disease and cancer.
Inflammation is a natural response to damage and is necessary for healing, but it becomes dangerous when chronic and untreated, like with MCAS.
Five Ways to Make Rosemary Coffee
Infuse Fresh Rosemary Into Milk
To create a unique flavor for your rosemary coffee, you can infuse fresh rosemary into your milk.
Start by heating up your choice of milk and add a few fresh rosemary sprigs to it, then allow the mixture to steep for about 15 minutes. After the infusion is complete, strain the milk and use it in your favorite coffee recipes like lattes or iced coffee.
Make Rosemary Simple Syrup
Another delicious way to incorporate rosemary into your coffee is by making rosemary simple syrup. In a saucepan, combine equal parts sugar and water, along with a few fresh rosemary sprigs. Bring the mixture to a boil and stir until the sugar dissolves.
When the syrup has cooled, strain it through a wire mesh strainer and store it in a glass jar or bottle. For some herbal sweetness, add this syrup to your cold brew or decaffeinated coffee such as a rosemary iced latte.
To prepare your rosemary iced latte, combine your cold brew coffee with the rosemary simple syrup and milk according to your taste, add ice cubes, and enjoy!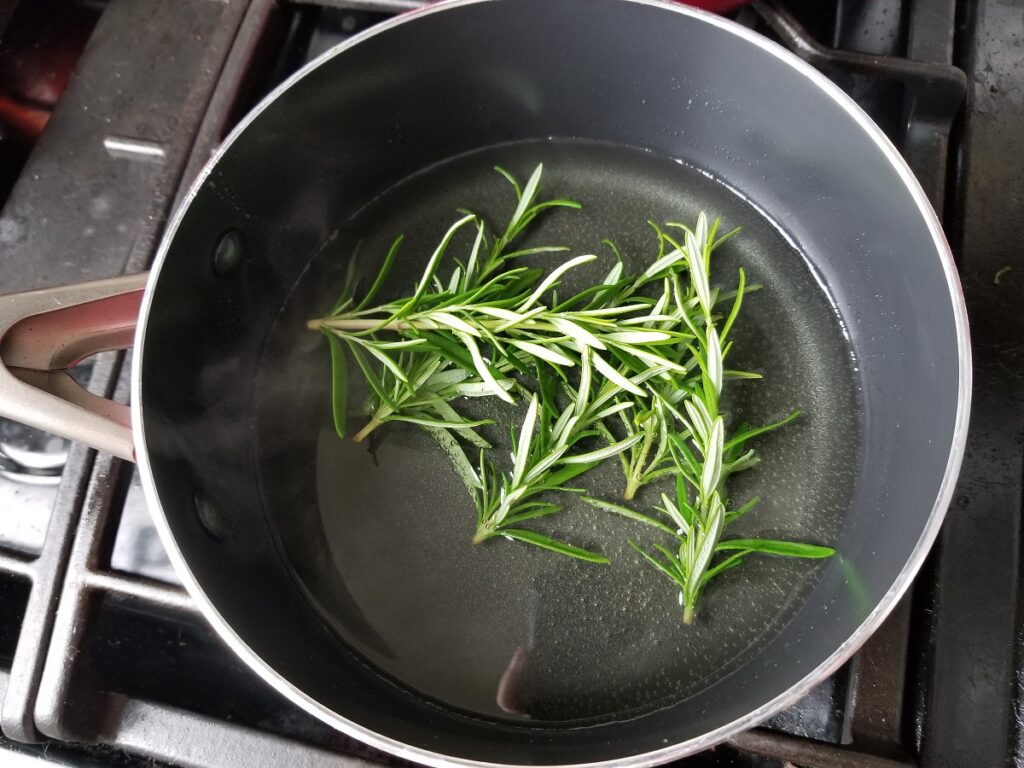 Add Dried Rosemary to Espresso Grounds
If you're an espresso lover, try adding dried rosemary leaves to the espresso grounds before brewing. Use about a tablespoon of chopped, dried rosemary leaves for every two cups of espresso grounds (try mixing this ahead of time and keeping it in your freezer or on the countertop).
This method will add a subtle rosemary flavor to your espresso shots that can be enjoyed alone or in a delightful rosemary-infused latte recipe.
Add Fresh or Dried Rosemary to Coffee Grounds
Add fresh rosemary to your coffee grounds for a refreshing twist to your morning brew. Simply place 5-7 fresh rosemary leaves in your coffee maker or French press along with your coffee grounds, and allow the flavors to blend as the coffee brews.
The longer you steep the coffee and the more rosemary you add, the stronger the taste will be. Let it steep for at least 3 minutes, then plunge and serve with your desired amount of sugar and cream. This technique is ideal for both hot and iced coffee recipes such as a rosemary iced latte.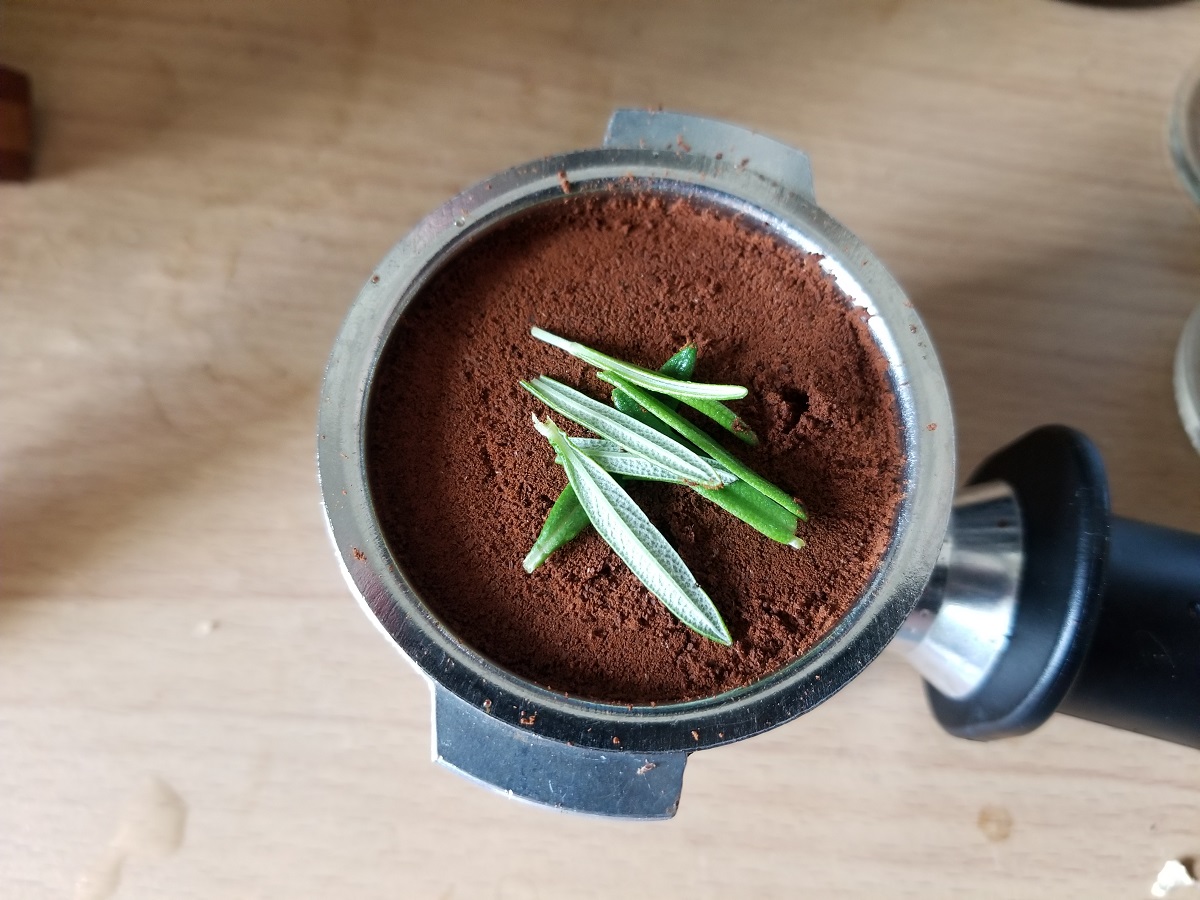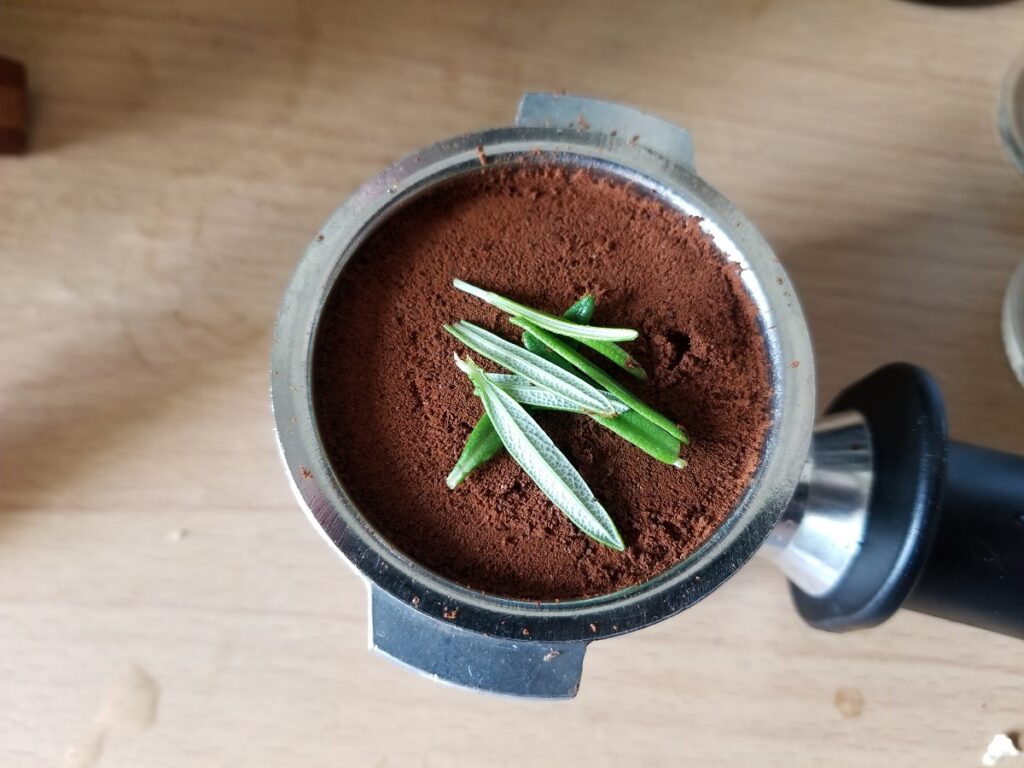 Flavor With Food-Grade Rosemary Oil
For a concentrated boost of rosemary flavor, use food-grade rosemary essential oil. Add one or two drops of the oil to your coffee or latte, ensuring that it's thoroughly mixed.
You can also experiment with other flavors like lavender or peppermint to create your unique coffee concoction and still get a hint of the benefits of fresh rosemary.
Rosemary Coffee Recipes
Try a coffee with rosemary to quite literally spice up your daily routine. This delightful twist on your traditional cup of joe adds a hint of earthiness and can even offer some health benefits.
Basic Rosemary Coffee
A basic rosemary coffee kicks off with brewing your regular coffee. Add a sprig of fresh rosemary to your cup and let it steep for a couple of minutes. Remove the rosemary sprig and enjoy your drink.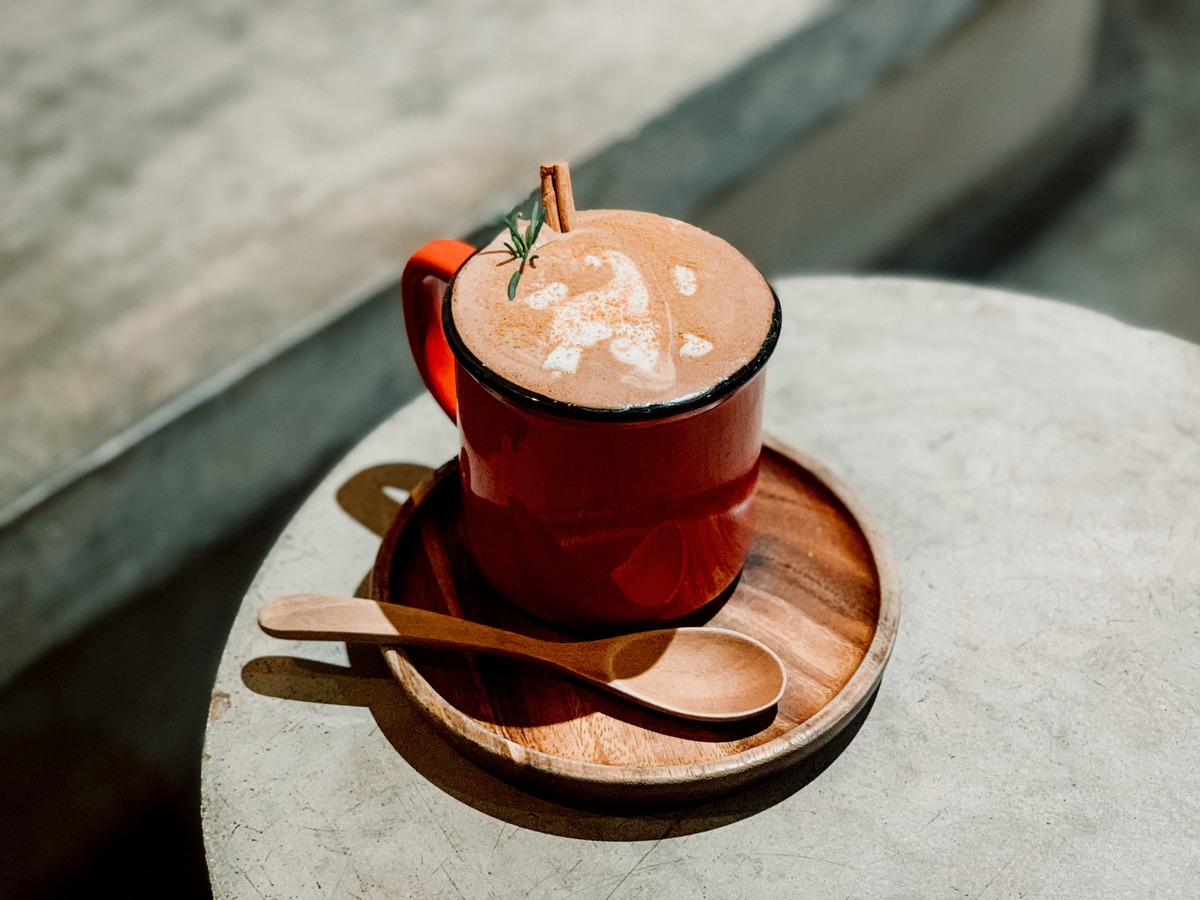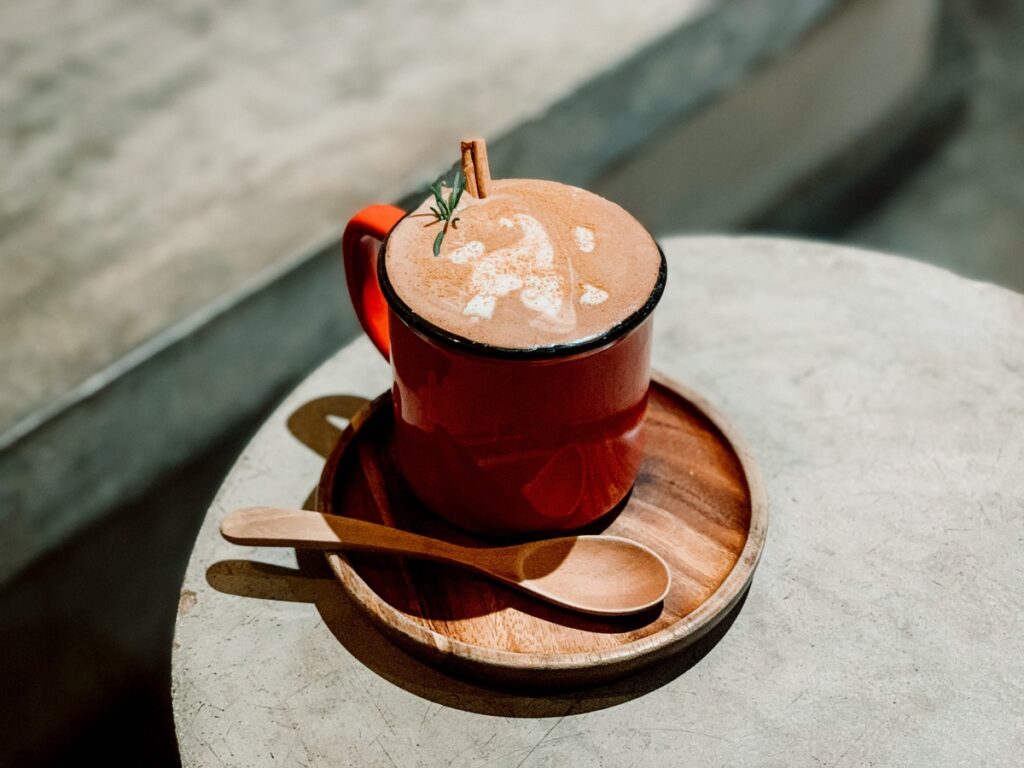 Rosemary Coffee with Honey
Brewed coffee
Sprig of fresh rosemary
Tablespoon of honey (or to taste)
Making a tasty cup of rosemary coffee with honey starts off with brewing a cup of coffee and adding a sprig of fresh rosemary. Allow the rosemary to steep for a few minutes then remove the rosemary and stir in the honey. Adjust sweetness to your taste and enjoy!
Now you have various rosemary coffee recipes to experiment with and discover your favorite way to enjoy this unique twist on your morning joe.
Rosemary Irish Coffee
Brewed coffee
Tablespoon of rosemary syrup
Tablespoon of cane sugar syrup
A splash of Irish whiskey (optional)
Whipped cream or double cream
A sprig of fresh rosemary (for garnishing)
Any good rosemary Irish coffee begins by brewing a cup of coffee and pouring it into a glass. Stir in the rosemary syrup and cane sugar syrup. You can also add a splash of Irish whiskey if you want. Top the brew with whipped cream or double cream, and garnish with a rosemary sprig.
FAQs
How much fresh rosemary should I use in my coffee?
To infuse fresh rosemary in your coffee, use one or two sprigs. If you don't have fresh rosemary, a tablespoon of dried rosemary leaves would suffice.
Keep in mind though the amount of rosemary you add will depend on your taste preference, so start with a small amount and adjust to find the perfect balance for your taste buds.
Does adding rosemary affect the caffeine content in my coffee?
No, adding rosemary to your coffee does not alter the caffeine content. The rosemary simply adds a fresh, herbal aroma and flavor to your coffee while retaining all the regular caffeine content and the potential health benefits of rosemary.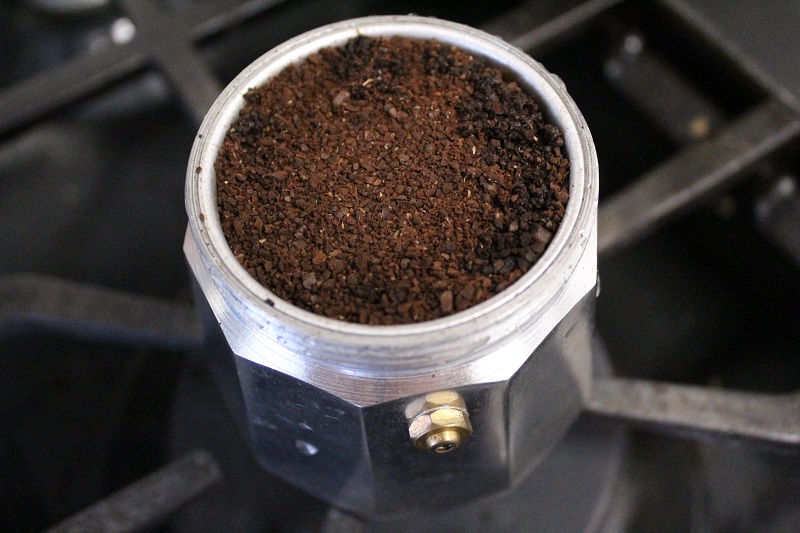 How do I make rosemary coffee?
There are several ways to make rosemary coffee, such as adding rosemary sprigs directly to your coffee grounds before brewing them in your coffee maker. Steeping the rosemary with your coffee grounds in a French press or make a rosemary simple syrup and add it to your coffee after brewing.
You can also simmer fresh rosemary with your coffee grounds in a saucepan and strain before serving, or simply add rosemary oil or extract to your brewed coffee.
What are some variations of rosemary coffee?
Rosemary coffee can come in various forms, such as black coffee, espresso, americano, iced latte, and other espresso-based drinks. Feel free to get creative and find the perfect combination for your tastes.
Can I combine rosemary with other flavors?
Absolutely! Rosemary pairs well with several flavors, such as citrus, chocolate, and honey. You can try adding a combination of these ingredients to your rosemary coffee to create a unique and delicious beverage.