Navigating the low histamine diet can be very scary and intimidating. I've been putting up resources for it as quickly as I can, but sometimes the more you read, the more overwhelmed you can feel. Some days may be harder than others, especially if you remain undiagnosed, and this is common for those dealing with chronic illness.
So to make your first few weeks of the diet easier, I've condensed the safe foods list into this low histamine grocery list.
On certain days you'll find yourself with more or fewer spoons (you can read more about the Spoon Theory for chronic illness here), so on days when they're running scarce, you can refer back here to figure out what groceries to buy for the week.
I realize that everyone's body is different, so please just tailor this list to your own needs. Please comment below if you have any advice to add for newbies!
Medical Disclaimer: as with everything on this site, this article is provided for information only. I strongly urge you to speak with your doctor or a licensed medical professional in order to assess whether or not you have histamine issues and/or other medical issues.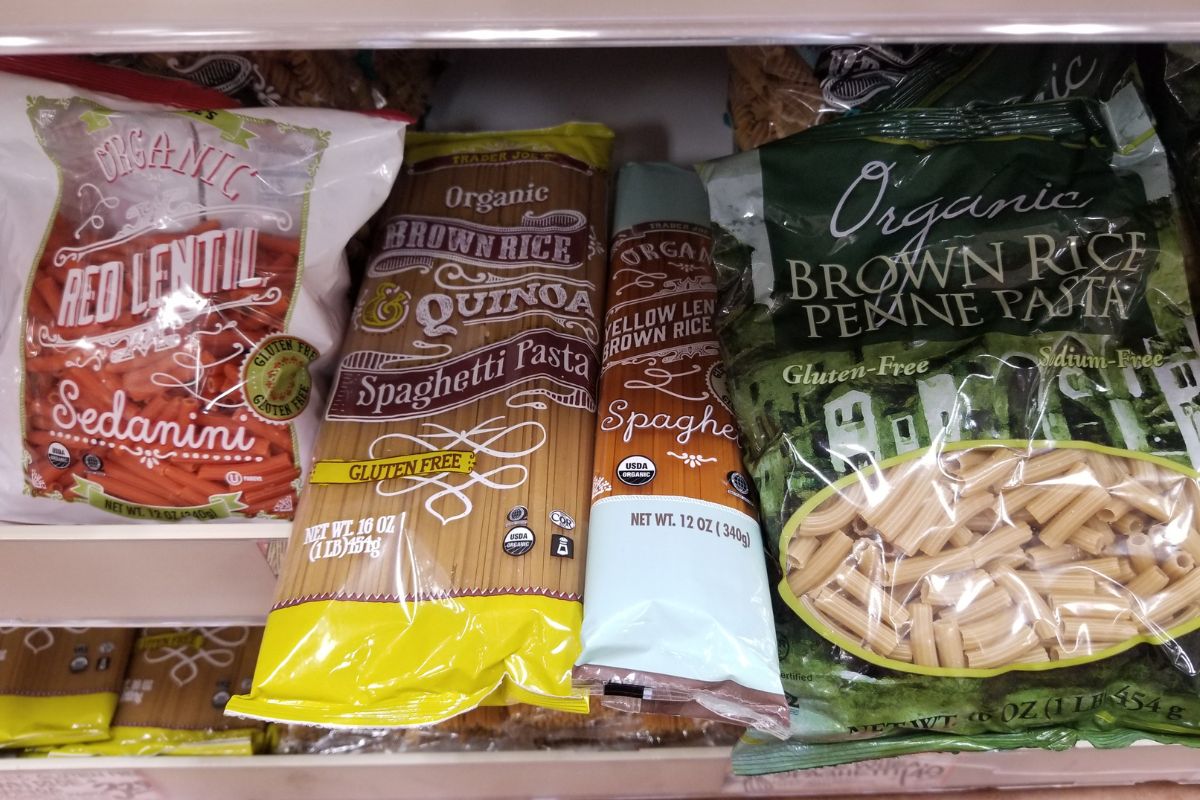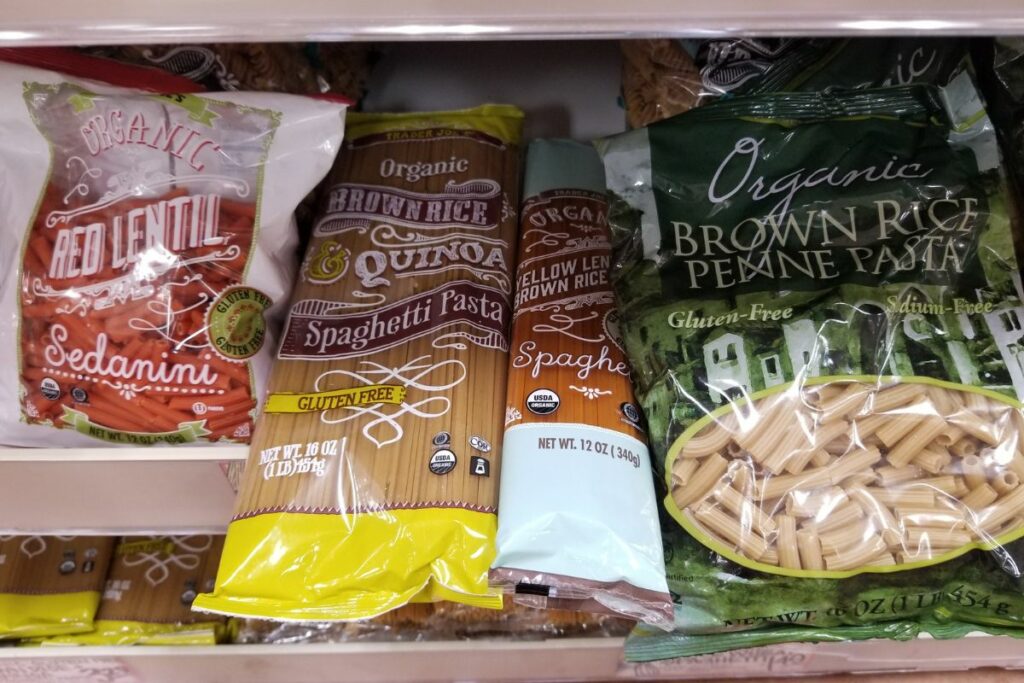 rolled oats (for making oatmeal)
milk (or dairy-free milk alternative)
puffed rice or plain corn flakes (for cereal)
eggs, if tolerated
butter, if tolerated
gluten-free bread
plain potato chips
blue corn chips
salted rice cakes
popcorn or sorghum kernels (to pop at home)
tahini (to make hummus)
dried chickpeas (to make hummus)
pecans, pistachios, or macadamias (also for making nut butter & candying)
almond flour crackers from Simple Mills (Thrive Market has a great selection)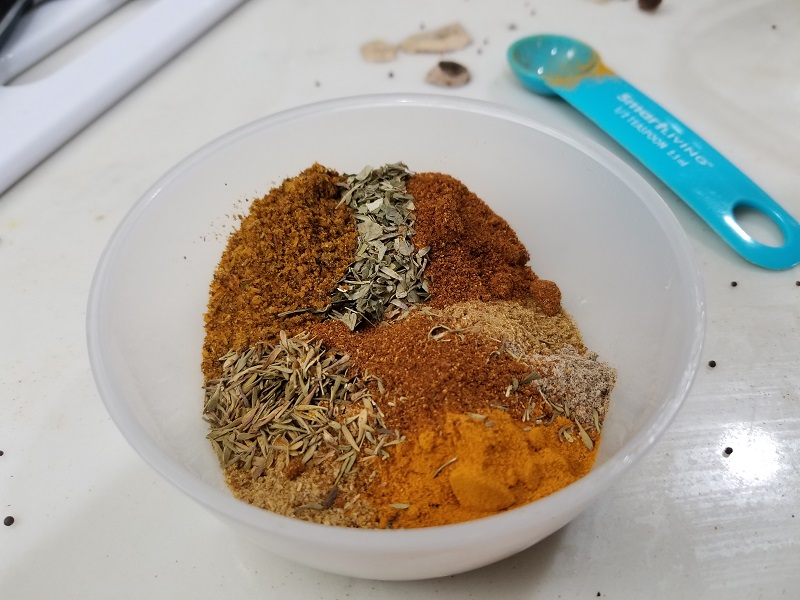 carrots
kale
butternut squash
broccoli
onions
garlic
potatoes
sweet potatoes
rice or quinoa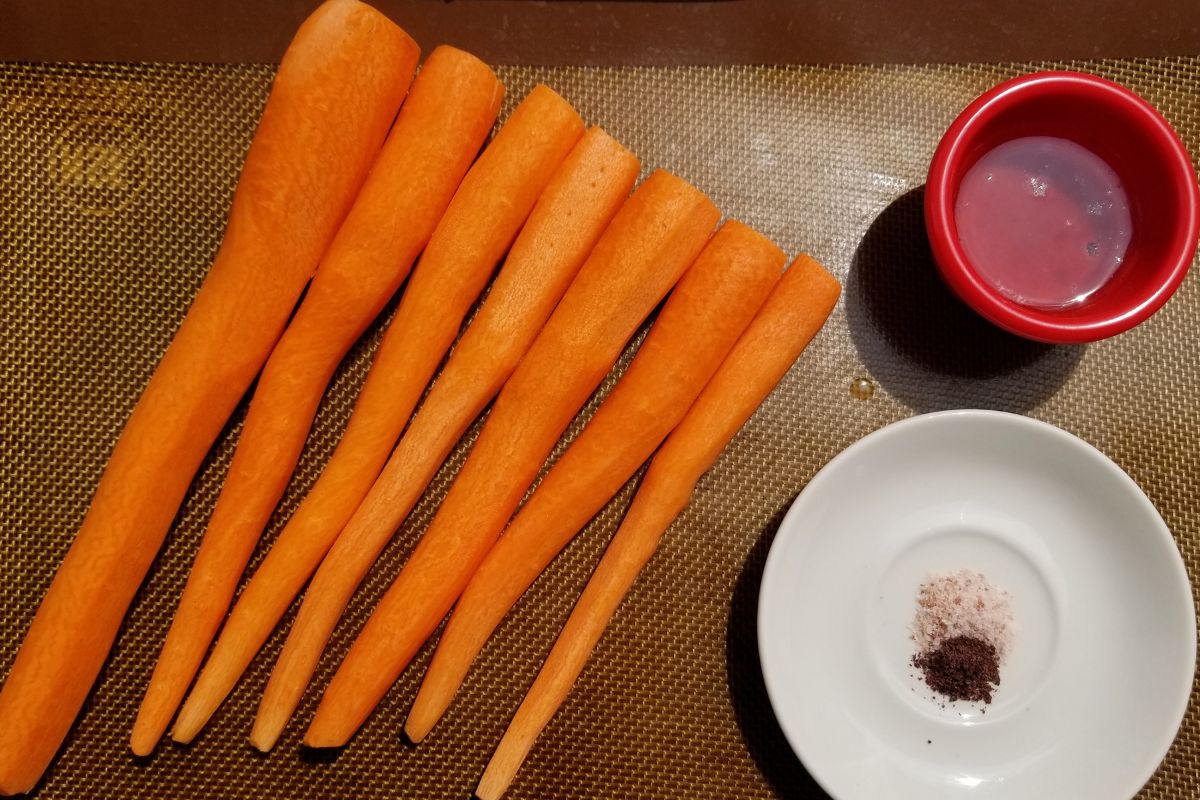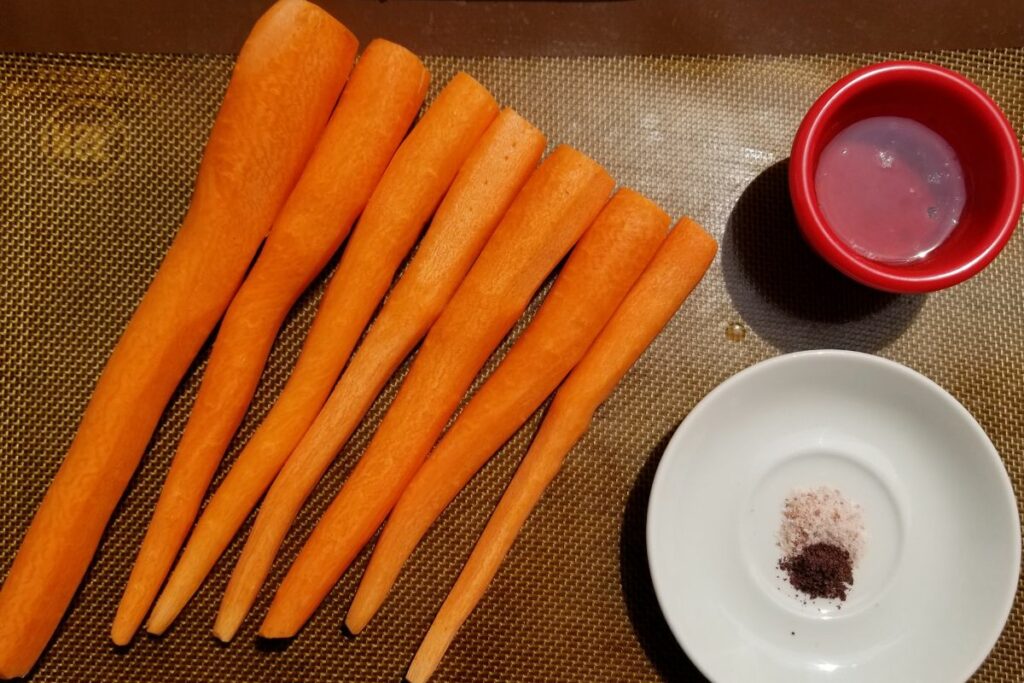 coconut sugar
monk fruit powder
gluten-free flour (for cakes & cookies)
psyllium husk powder (as binder for the gf flour)
chia seeds (for chia pudding)
low histamine fruits (apples, blueberries, cherries, peaches, pomegranates, pears, & mangoes)
frozen low histamine fruits (for smoothies)
coconut milk (for smoothies)
hemp protein powder (add fruit & milk for a simple smoothie)
herbal teas of choice (mint, ginger, dandelion, hibiscus, etc.)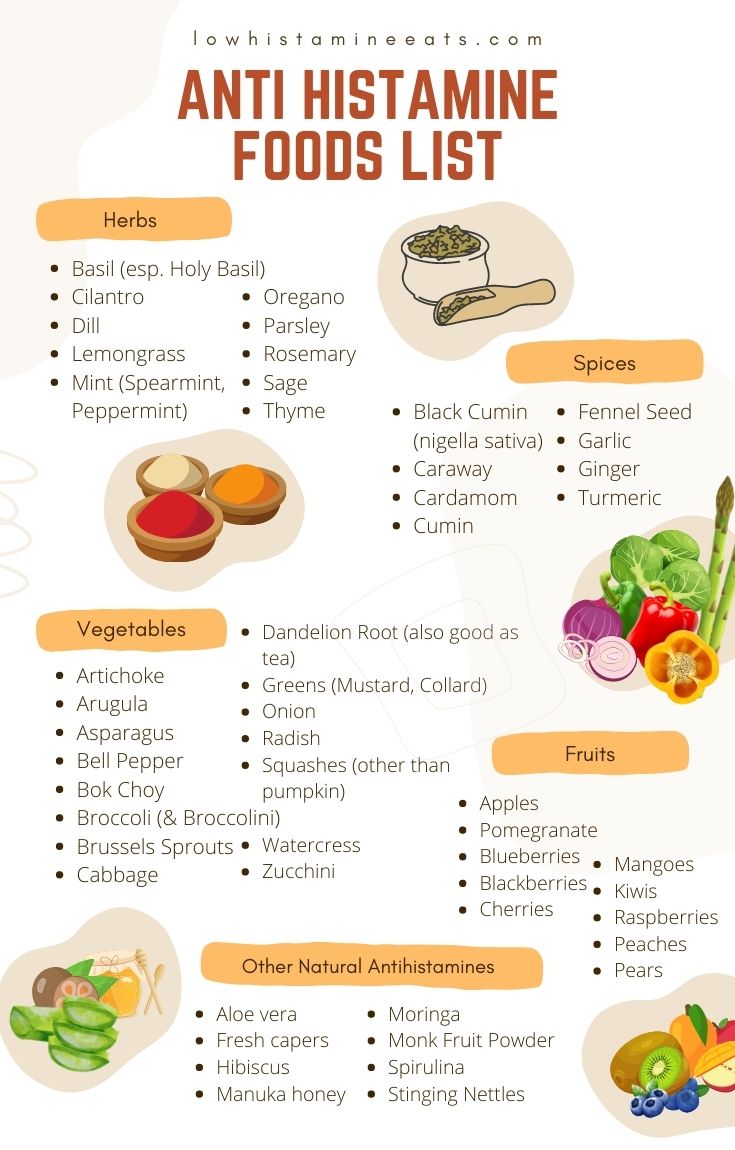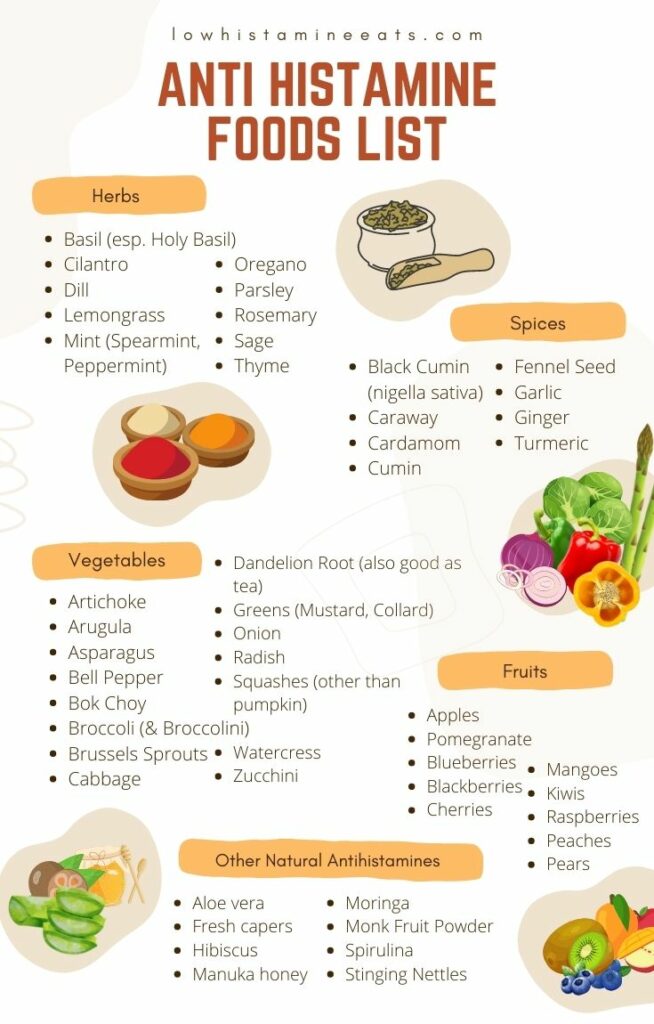 Low Histamine Diet Tips
An important key to you feeling better and healing faster is stress management. It may seem unrelated to diet, but what's going on with the histamine levels in your gut is directly tied to your stress levels. No matter what the cause of your histamine intolerance, stress interferes with our body's ability to heal itself.
Stress forces your body to direct its energies away from digestion and even increase immune system activity (such as histamine release). So my number one tip is to learn how to manage your stress response, even if you don't currently have much control over how many responsibilities you have on your plate.
Beyond that, remember that fresher is better when it comes to fruits, vegetables, meats, and really anything else. If you can't eat it fresh, freeze it (this especially applies to leftovers). Many people find a DAO supplement quite helpful, especially when they first start out eating low histamine.
But some people's systems have become so sensitive that they even react to the supplement. While sugar can be inflammatory, if you can find some harvested locally, honey can be a great antihistamine to lessen your reaction to pollen in the air.
You'll want to do your best to buy organic & local foods whenever possible, and it's always preferable to buy your meats fresh-frozen, and even better if it's directly from the farm.
One more thing to keep in mind is that many people with histamine intolerance also have sensitivities to plant toxins like oxalates, salicylates, and lectins, which appear to varying degrees in most of the foods above.
If only some of your symptoms go away after a couple weeks on a low histamine diet, you may want to identify which foods seem to make your remaining symptoms worse, and figure out what they might have in common. You can find all my low histamine recipes here for more specific meal ideas.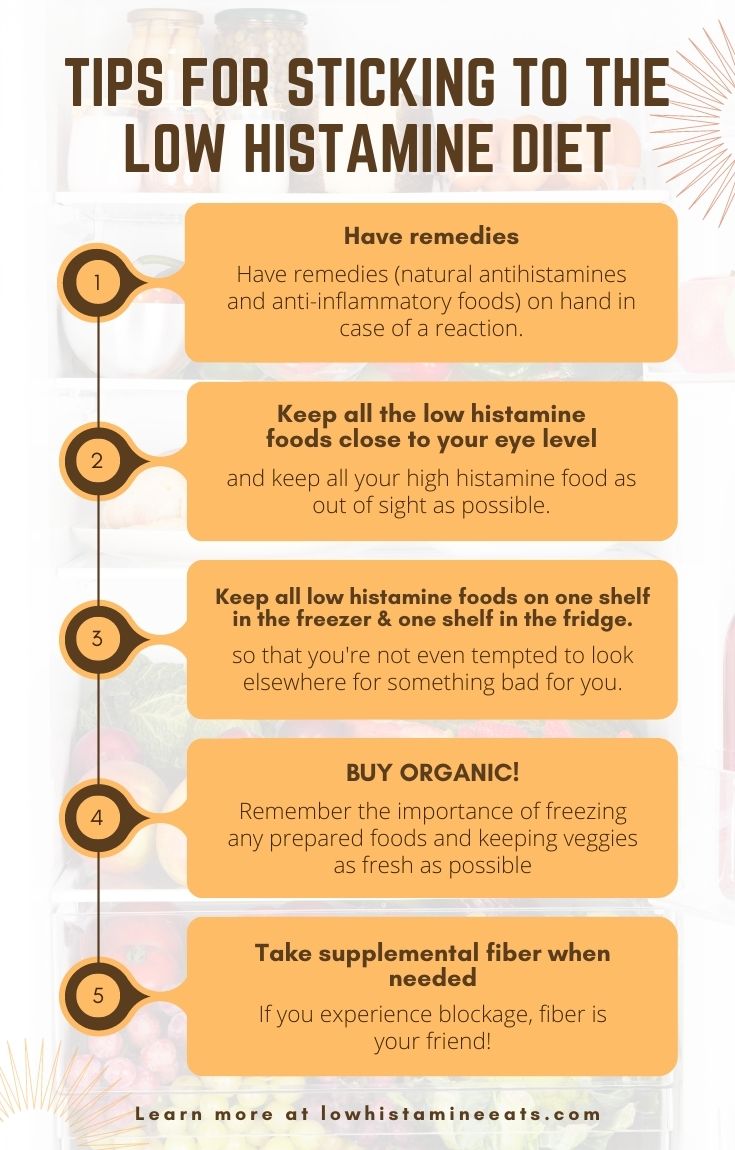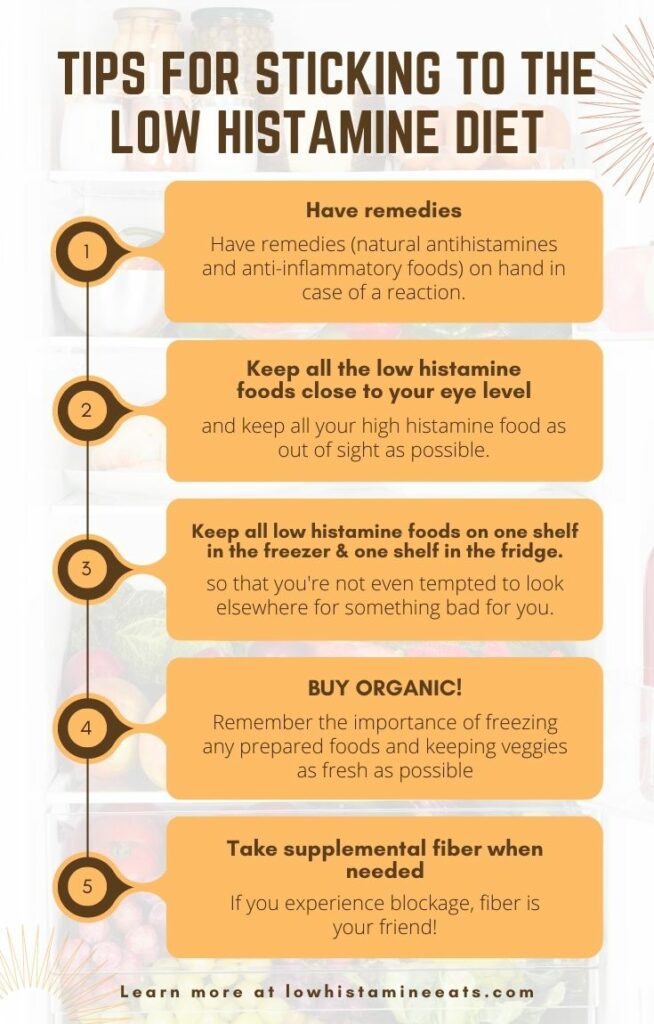 Relevant Articles
How to Clear Histamine Naturally
Self Care With a Chronic Illness
Save this post for later!