As the cold weather ends and spring fulling springs, for some reason brussels sprouts are one of the few organic low histamine vegetables I can find pretty consistently. They also stay good in the fridge for at least a week, which is great when you need to eat or freeze your food right after it's cooked. So I've actually been perfecting my low histamine brussels sprouts recipe for over a year now, partly because both brussels sprouts and garlic are potent antihistamines.
This preparation is actually an homage to how I used to prepare brussels sprouts, heretofore banished to the dungeons of my past. I can guarantee that these will be the best crunchy brussels sprouts you've ever had, low histamine or not.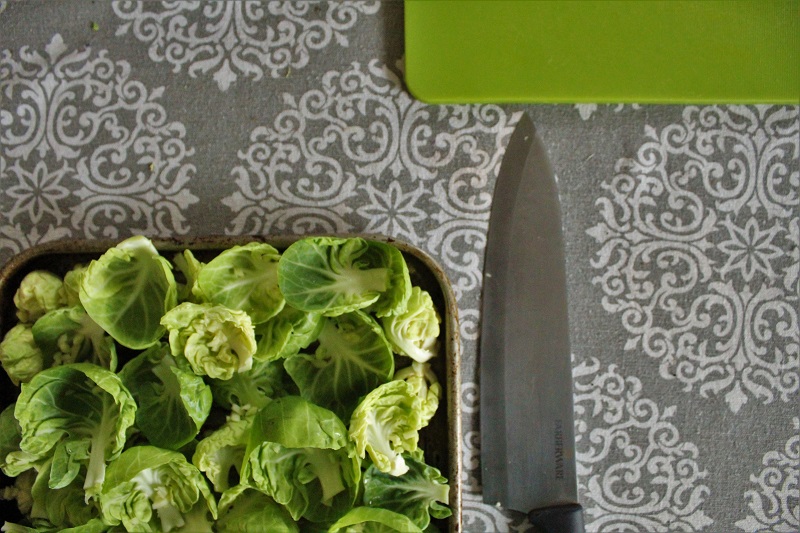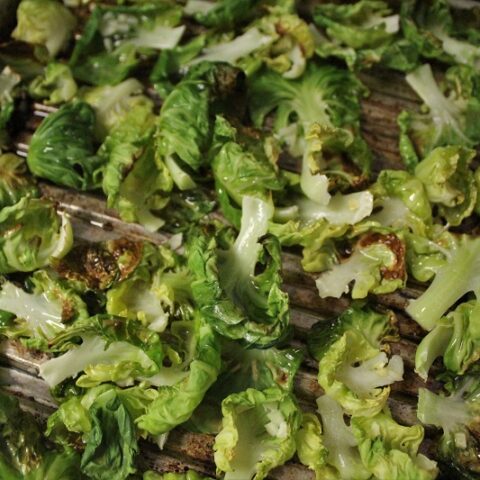 Crispy Low Histamine Brussels Sprouts Recipe
Crunchy, nearly-caramelized brussels sprouts flavored with garlic and a squeeze of tangy lemon juice.
Ingredients
1 cup organic brussels sprouts
2 cloves fresh garlic, minced
1 Tablespoon organic olive oil
1/2 teaspoon fresh lemon juice (pomegranate is okay, too), [if tolerated; then squeeze the rest of the lemon juice into an ice tray for immediate freezing]
sprinkle sea salt
dash black pepper, [if tolerated]
Instructions
Preheat the oven or toaster oven to 425°F/220°C.
Wash the brussels sprouts thoroughly, and then chop off the bottoms just enough to peel off individual leaves. Peel off several leaves from each sprout, or enough that the leaves no longer easily peel off.
Chop the remaining sprouts in half, then put them with all the leaves into a mixing bowl. [If your brussels sprouts still have a fair amount of water clinging to them, you can toss them onto the baking tray in the preheating oven for 2-3 minutes. They'll be slightly wilted and greener, but dry enough to fry rather than steam.]
Wash and mince your cloves of garlic, then add them to the mixing bowl along with the oil, salt, and pepper.
Toss together all the ingredients (except the lemon juice) until evenly coated, then pour them onto the baking tray and put them in the oven. Do NOT clean the mixing bowl, yet.
Bake for 5 minutes, then move them around and turn the tray to ensure even baking. Cook for 4-6 more minutes, until crispy and somewhat browned, but not burnt. If these were stir-fried, they'd be called "blistered" brussels sprouts.
Once you've removed the tray from the oven, immediately transfer the sprouts back into your mixing bowl and toss with lemon juice. Try one bite and add extra salt & pepper as needed.
Serve and enjoy!
Notes
If you choose to use pomegranate or even cherry or cranberry juice instead of lemon juice, first try the same amount of juice and then double if needed. Alternatively, try a quarter teaspoon of camu camu powder as the acid.