​
This low histamine chicken recipe is full of antihistamine ingredients, inspired directly by the Vietnamese dishes I grew up eating. Usually the lemongrass chicken you'd get from a restaurant has been marinated overnight in lime juice, fish sauce, sugar, garlic, and lemongrass, but that's not an option for us. So to make up for that loss of flavorful tenderization— the lime juice actually breaks down the protein in the meat while it's marinating— we're cooking at a low heat and flavoring the fat from the start.
The only ingredient that may be iffy for some of you is the lime juice added at the end, but I've shared two substitutes for those in the notes section. Pork is another traditional meat to use for this dish, but you'd want to cut it more thinly, and keep in mind that it will cook a bit faster. But no matter what meat you use, this will freeze beautifully and it meshes well with most any of the side dishes I've posted.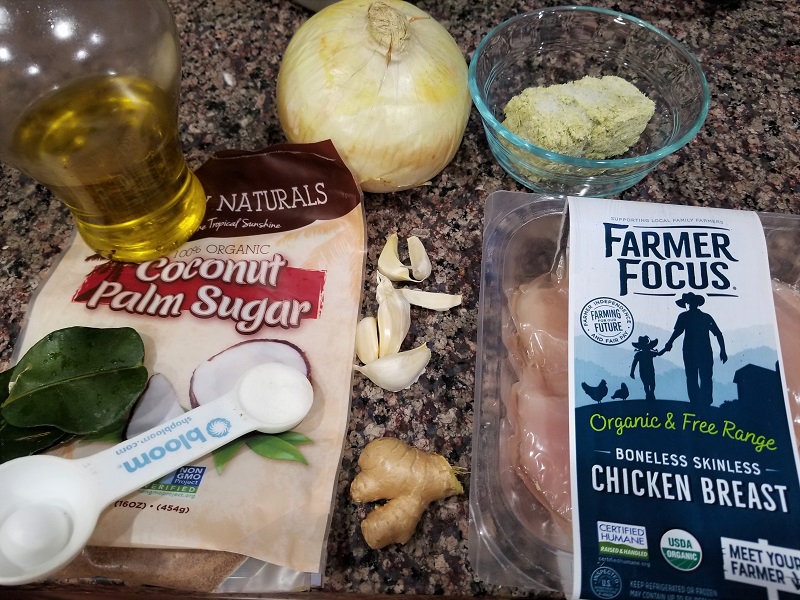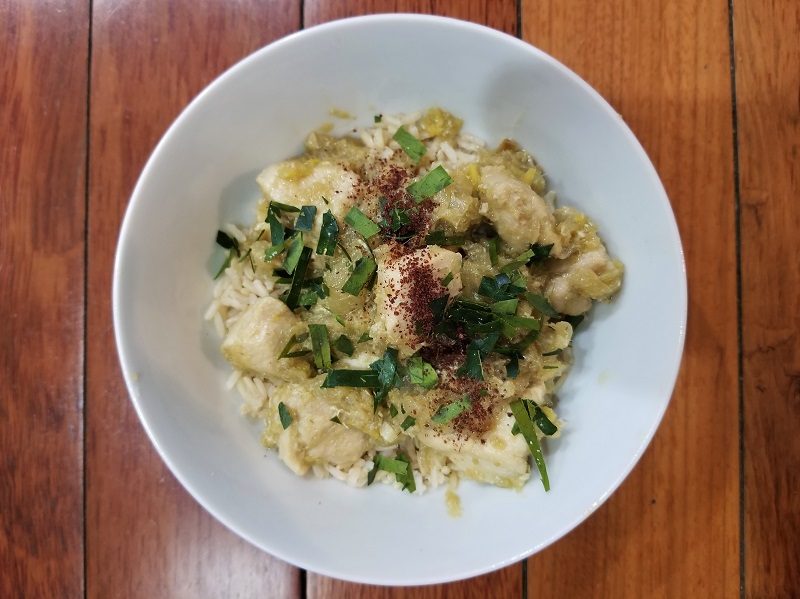 Low Histamine Lemongrass Chicken
A sweet & succulent chicken dish with plenty of thick herbaceous sauce that pairs well with most any vegetable!
Ingredients
5 Tablespoons organic olive oil
1/2 large onion, finely chopped
4-5 cloves of garlic, minced
1 Tablespoon fresh or frozen ginger, minced (about 1.5")
1/4 cup chopped frozen lemongrass (only 2.5T if using only the white parts)
1 lb boneless skinless chicken breast or pork loin
2 teaspoons coconut sugar
1.5 teaspoon sea salt
1 Tablespoon lime juice (see notes for sub)
3 large kaffir lime leaves, fresh or frozen but not dried, finely chopped (optional, but brightens the flavor considerably)
Instructions
Chop your meat into small pieces, and prepare the onion, ginger, garlic, and lemongrass (unless using frozen).
Heat the oil in a large pan over medium heat, add the onion and cook for 3-4 minutes, until soften but not yet browning.
Turn heat to medium-low, and then add half of each the garlic and ginger, letting it cook for 30 seconds before adding in the chicken.
Make sure the chicken is all evenly-coated in oil, and then arrange it in a thin layer in your pan, cooking it for about 6 minutes, stirring occasionally. This is the perfect time to chop your lime leaves, if using them (don't forget to remove the stems).
Once the outside of the meat has begun to cook, add the lemongrass and the rest of your garlic and ginger, stirring everything until well-combined. Keeping the heat on medium-low, cook for about 8 more minutes, focusing on letting the meat cook and not letting any of the sauce stick to the bottom of the pan. If anything begins to stick, add water 1 tablespoon at a time until everything forms a sauce again.
Once the chicken is mostly cooked, there should still be a watery sauce underneath. Add the sugar and salt to the mix, turn the heat up to medium-high, stirring everything well and cooking for 2-3 more minutes, until the sugar begins to caramelize. Be careful of splattering oil!
Turn off the heat and add the lime juice, stirring well. Sprinkle a bit of lime leaf on each serving after you plate it, adding any more salt you need once you've given it a taste. Serve with rice or garlic-infused veggies for a low-carb, low histamine dinner!
Notes
LEMONGRASS: here's how to prepare fresh lemongrass, if you can't find the frozen kind. Remember to use slightly less if using the fresh stuff!
LIME JUICE: if you can't tolerate lime juice, you can sub it for 1 teaspoon lime zest + 1/2 teaspoon sumac, OR for 1 teaspoon amchur powder (also called amchoor).
SERVE WITH: rice noodles, plain rice, steamed broccoli, candied sweet potato, or stir-fried carrots.