Cooking for large gatherings and events requires a fairly good understanding of serving sizes and conversions. Chicken is one of the most popular proteins at large gatherings, not just because of its attractive price, but also because it's easier to find halal, less harsh on the environment, and quite hoenstly it's harder to mess up!
All of this means it's essential to know how much chicken to prepare to ensure everyone is well-fed. But it can be challenging to estimate the right amount, especially if you're cooking for a big group. Luckily, I've pulled togethe rover a decade of cooking for huge groups in this complete guide to chicken serving sizes and conversions.
With a simple conversion chart and knowledge of serving sizes, you can confidently prepare the perfect amount of chicken and impress your guests no matter the occasion. But a good rule of thumb for adults is a quarter pound of meat (4oz.) per person when serving sauces & sizes, or a half pound (8oz.) of meat when only serving chicken.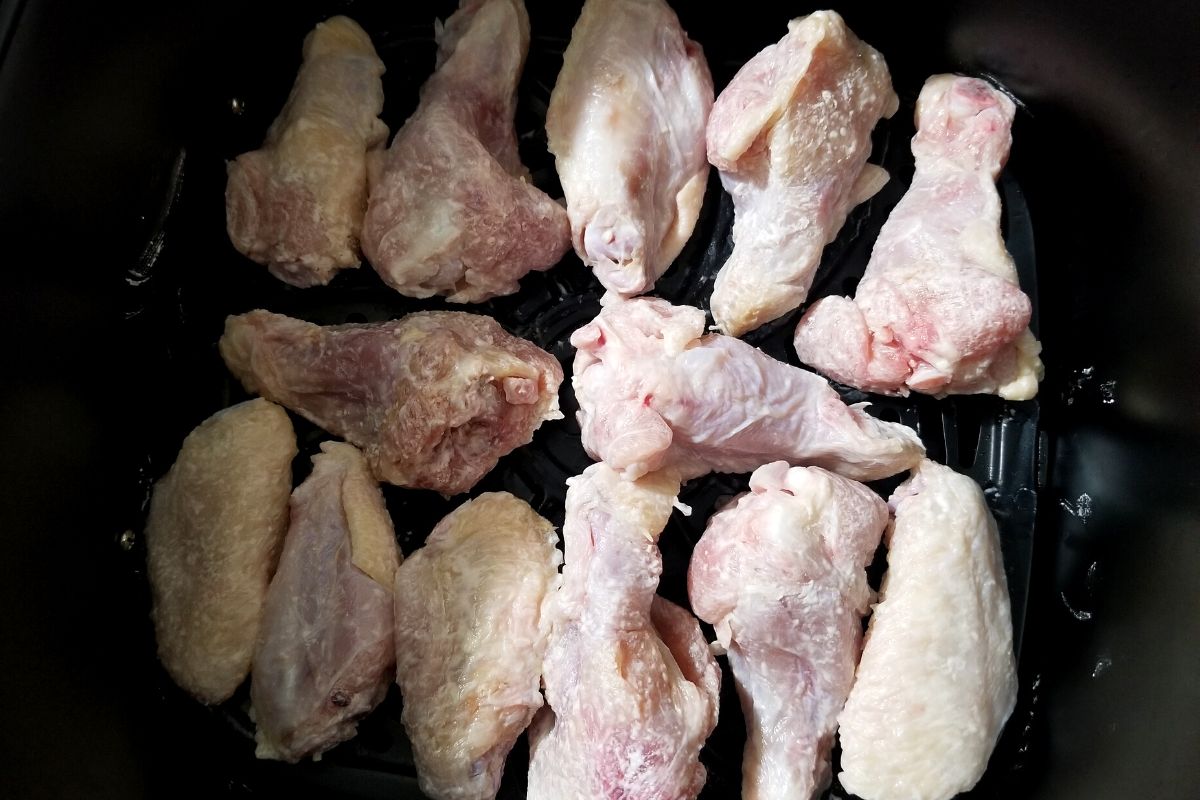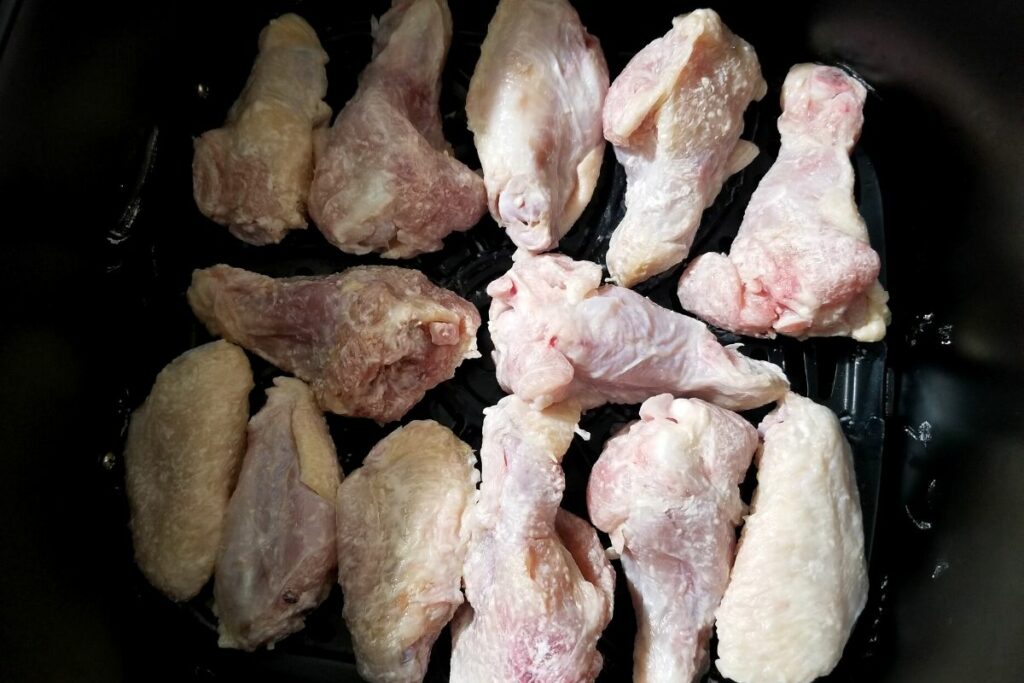 Types of Chicken Meat
To start, chicken is a versatile protein in cooking, with several types of meat to choose from. Most of the chicken 'meat' we eat in the West is part of the chicken's muscles, along with some fat, especially if bought skin-on. Below are some of the most frequently-encountered types of chicken meat:
Breast: This is the leanest and most tender part of the chicken and the most popular cut for chicken recipes.

Tenders: These are actually not quite just thinner pieces of breast meat, as I always thought when growing up, but they are a leaner and thinner cut from the tender underside of the chicken breast, which is separate but next tot he chicken breasts, and almost always sold separately.

Thighs: The thighs are darker and more flavorful than the breasts part and more forgiving when it comes to cooking, as they don't dry out as quickly.

Wings: These are popular appetizers or snack foods, and are usually fried or baked and then served with a dipping sauce or condiment.

Drumsticks: The lower part of the chicken leg; similar to thighs in terms of flavor and texture, as they're also a darker meat.

Ground Chicken: This meat has been ground up and is often used as a swap in recipes that call for ground pork or turkey.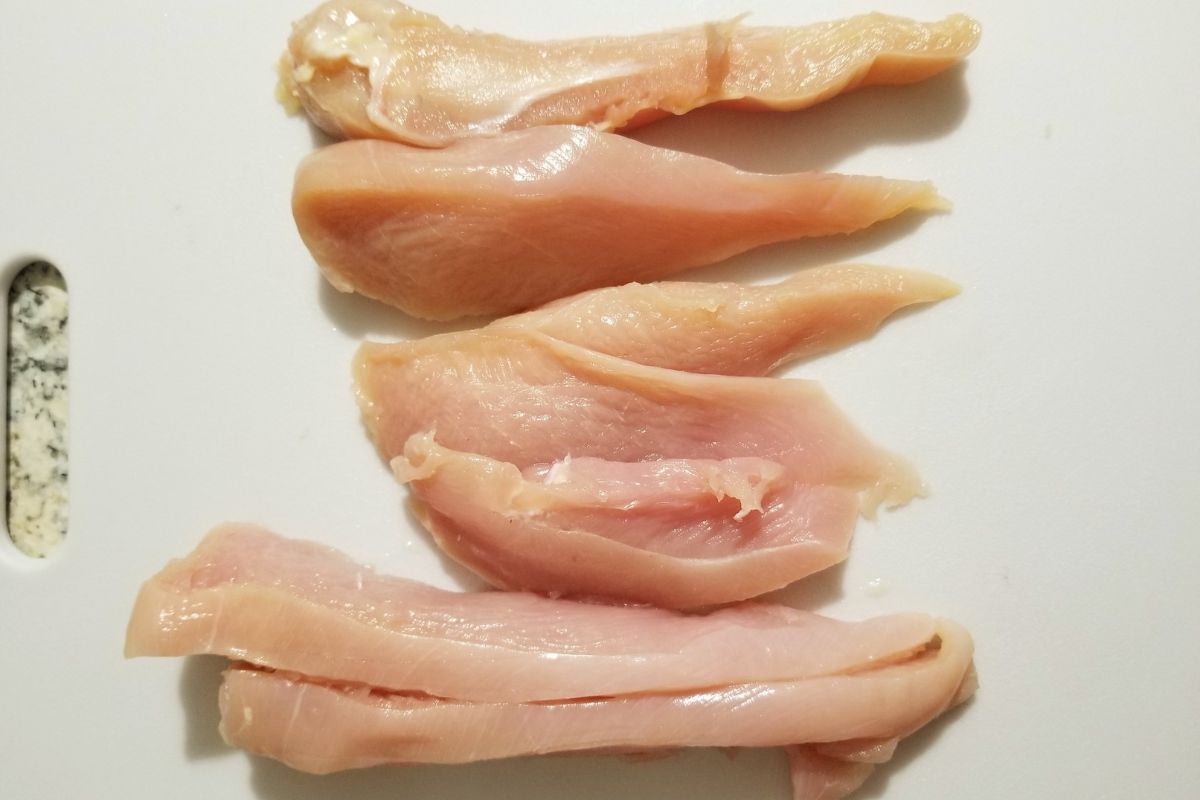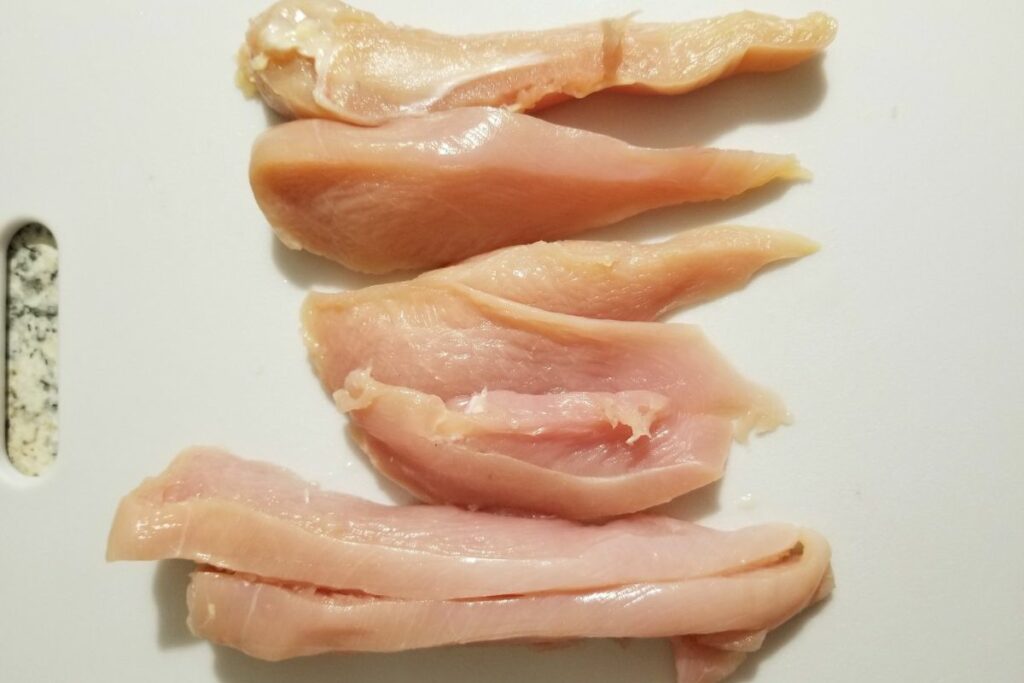 When it comes to serving sizes, the amount you need will depend on the recipe you're making and the number of people you're serving. Here are some general guidelines for feeding an adult with a normal appetite:
1 pound of boneless, skinless chicken: This will yield about 3 to 4 servings.

1 pound of bone-in chicken: This will yield about 2 to 3 servings.

1 whole chicken (3 to 4 pounds): This will yield about 4 to 6 servings.
For those who prefer metric measurements, 1 kilogram is approximately equal to 2.2 pounds, so one pound of chicken is about 450g.
A 12.5-ounce can of chicken generally provide around 1.5 cups of chicken. However, canned chicken almost always has higher sodium levels than fresh ones, as salt is used as a preservative, so I advise always reading the label and opting for a low-sodium option whenever possible.
How Much Per Serving (By Type)
Exactly how much chicken to serve per person varies based on the part of the chicken you're serving, as well as the sauce and whatever side dishes ar eon offer. Below is a breakdown of the recommended chicken serving sizes per person:
Breasts
For boneless, skinless chicken breasts, I recommend to serve ½ to 1 breast per person. A single breast usually weighs approximately 6 ounces, so a ½ breast would be 3 ounces, good for a child, with a full chicken breast around 6 ounces, good for most adults.
Tenders
Aim to serve 3 to 4 chicken tenders to each adult, and 1-2 tenders per child (I'd counts teenagers as adult servings here). The average weight of a chicken tender is 1 to 2 ounces, meaning 3 to 4 tenders would weigh 3 to 8 ounces, erring on the higher side for lighter tenders.
Thighs
As thighs are smaller than chicken breasts, you'll need to serve more per person. Typically, plan on serving 2 to 3 bone-in thighs per person. A single thigh usually weighs around 3 to 4 ounces, so 2 to 3 thighs would equal 6 to 12 ounces, minus roughly a third of the weight as bone & cartilage.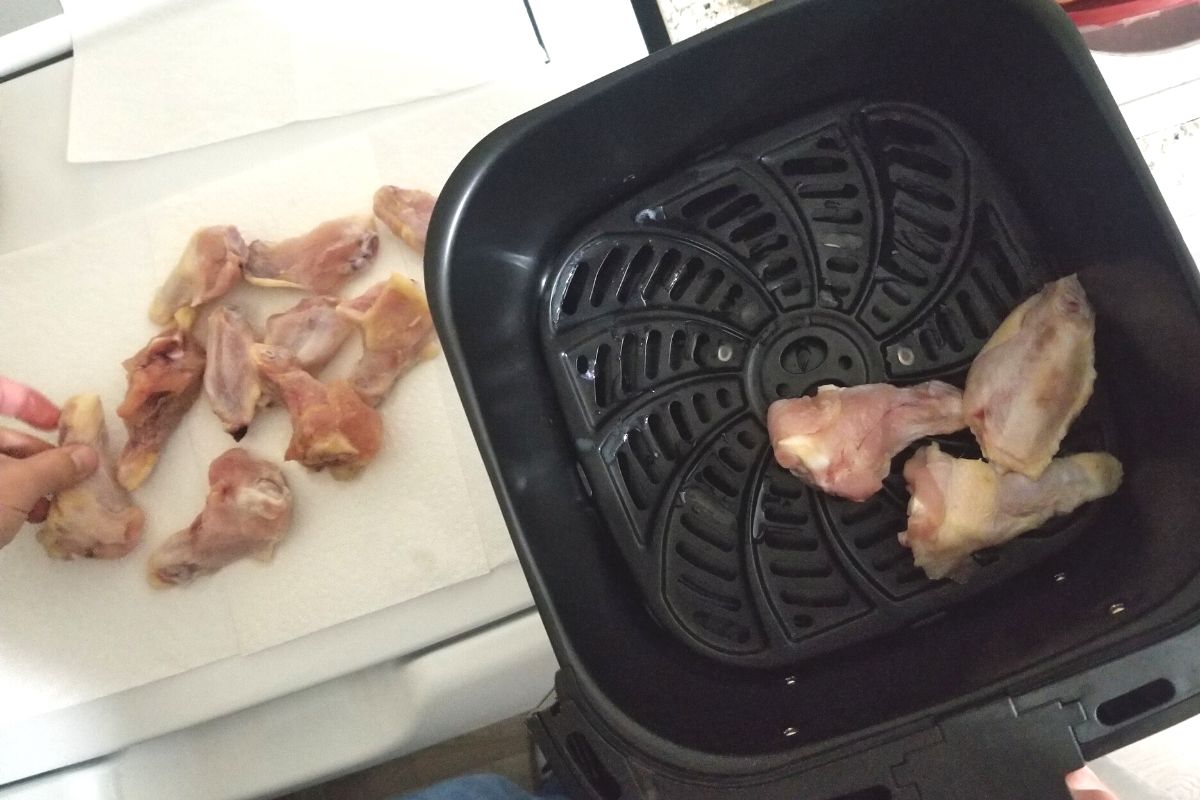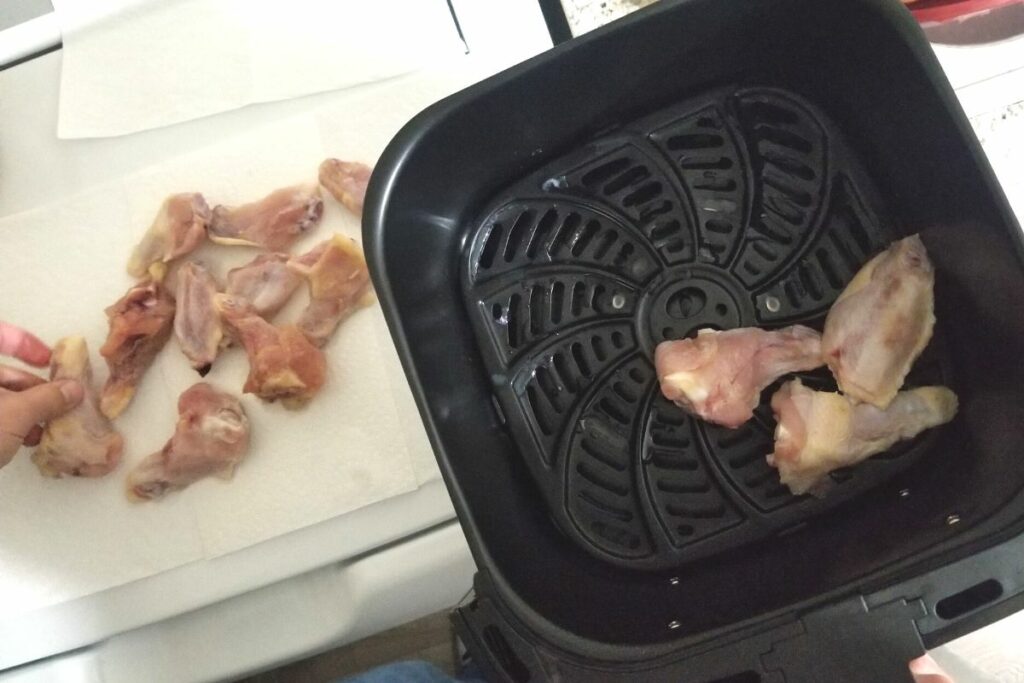 Wings
It's best to prepare 6–8 chicken wings for each person when serving chicken wings. Six to eight wings would weigh between 12 and 24 ounces since each individual wing normally weighs between 2 and 3 ounces, though you may want to use slightly less if serving side dishes.
Drumsticks
You should serve 2 to 3 drumsticks per person, as a single drumstick usually weighs around 2 to 3 ounces, so 2 to 3 drumsticks would equal 4 to 9 ounces, subtracting about 20-25% for the weight of the bones.
Whole Chicken
It's best to plan on serving ⅛ to ¼ whole chicken per person when estimating from a regular-sized whole chicken. A 3-4 pound young chicken typically provides 2 to 3 pounds of meat, which is sufficient to serve 6 to 8 people, or 4-6 people if not serving any side dishes.
Ground Chicken
The ideal serving size for ground chicken is 4 to 5 ounces per person, as an average serving typically contains 4 ounces, but the ground chicken will get smaller once cooked.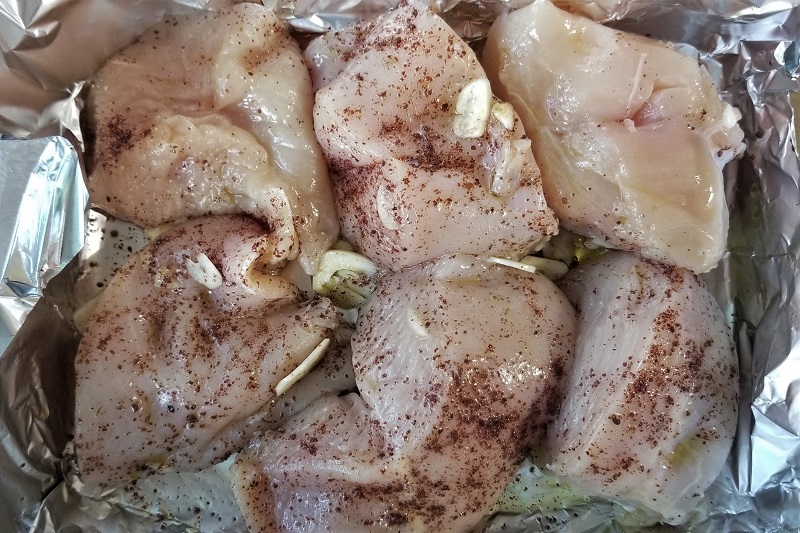 How Much is One Serving of Chicken?
The answer of chicken serving size varies based on factors such as age, gender, weight, and activity level. Typically, a serving size is around 3 to 4 ounces of cooked meat, which is roughly the size of a deck of cards or the palm of your hand, though many people want or expect as much as double this amount if you're only serving meat (no sides).
But it's important to remember that serving quantities for various cuts may vary. A serving of wings will generally be larger than a serving of breasts, for example, since wings tend to come bone-in.
How Many Servings Per Pound of Chicken?
Knowing how much chicken to purchase for your desired number of servings is crucial when cooking. As a general rule of thumb, one pound of boneless, skinless chicken typically should provide around 3 to 4 servings, but several factors can affect this estimate, such as cut and serving size.
Below is a breakdown of the estimated servings you can expect from various chicken cuts:
Whole chicken: 2 to 3 servings per pound
Breasts: 2-3 servings per pound
Bone-In Thighs: 2-3 servings per pound
Bone-In Wings: 1-2 servings per pound
Bone-in chicken typically yields less meat per pound than boneless chicken, so you'll have to adjust your calculations accordingly.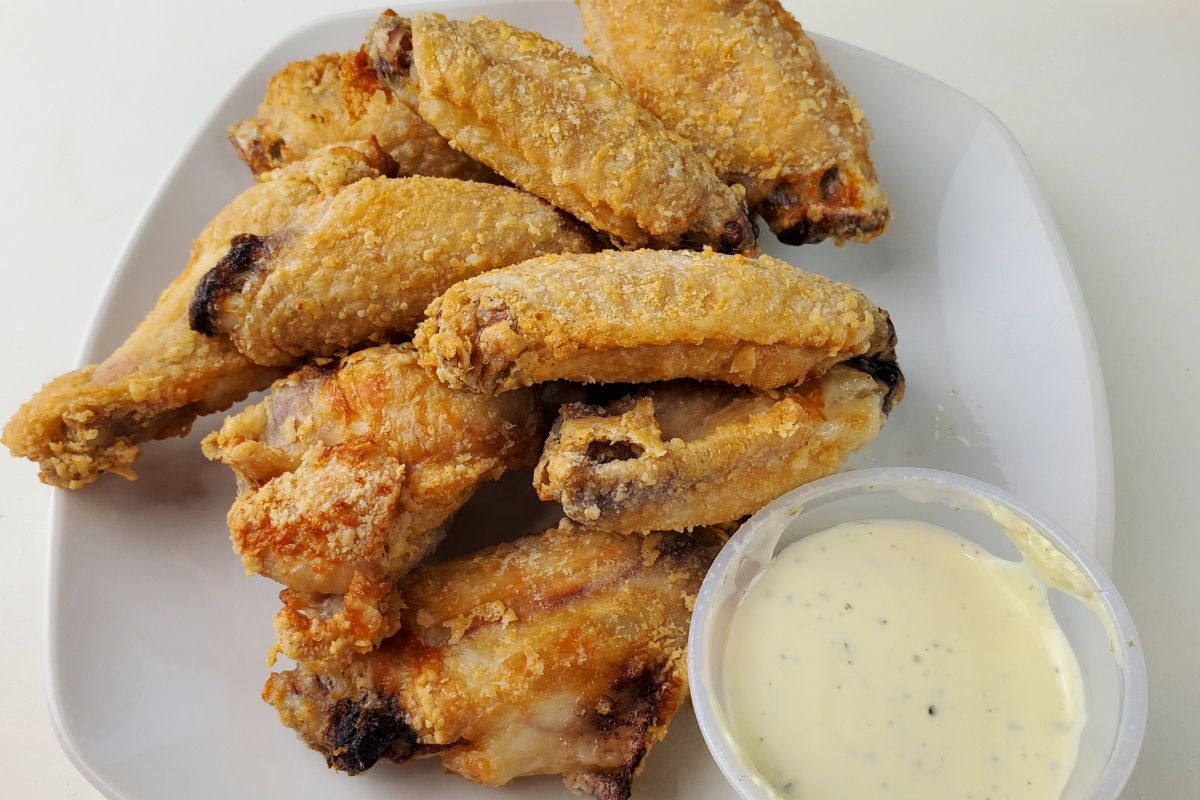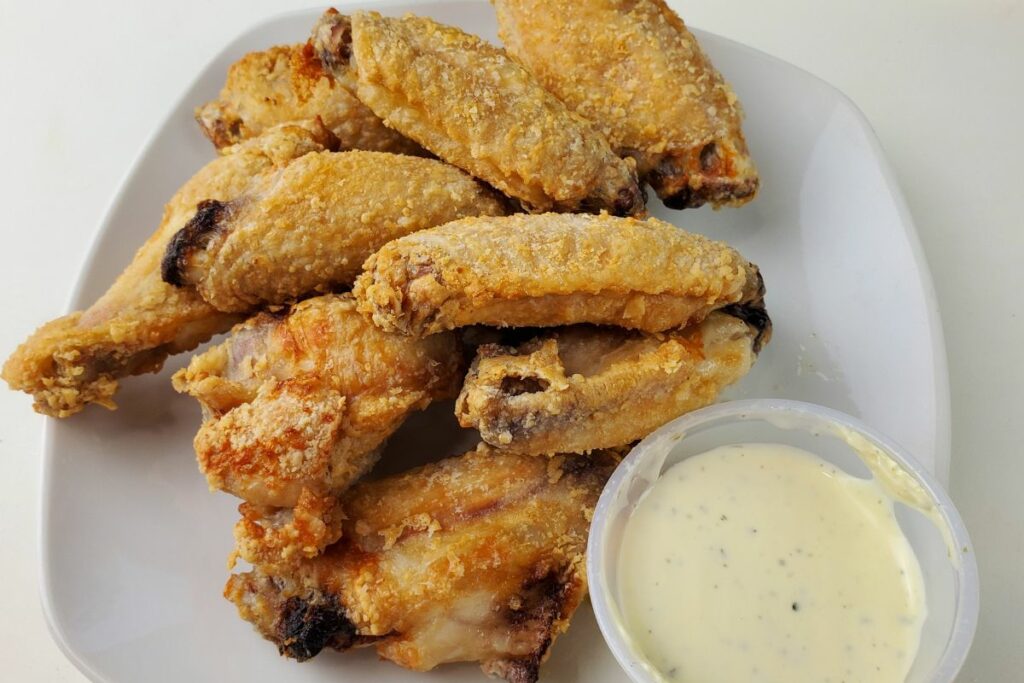 How to Convert Between Serving Sizes in Recipes
Converting between different chicken serving sizes can always be challenging, particularly when working with recipes from various sources. Below are some tips to help you convert between serving sizes in different chicken recipes.
Use a Conversion Chart
Using a conversion chart like the one below is one of the simplest methods to convert between serving sizes. Such charts typically display common serving sizes, such as ounces, cups, and pounds, and indicate how much chicken is needed for each serving size; we list all in the charts below (just scroll down).
Know Your Recipe Yield
Knowing the number of servings your recipe produces is essential before you begin cooking. This will help you determine the amount of chicken required to make the recipe for whatever group size you're cooking for.
For instance, if your recipe yields four servings and requires 1 pound, you'll be giving guests an average of 4 ounces per serving, and vice versa.
Measure Your Chicken
If you're not sure how much you need, you can weigh it using a kitchen scale or measuring cups. Using a kitchen scale, for instance, you can weigh out 16 ounces of cooked chicken if your recipe asks for 2 cups of cooked chicken; you'll generally lose 10-15% of the weight when cooking various cuts, so take this into account if measuring chicken raw.
Adjust Seasoning and Cooking Time
If you're converting between serving sizes, you should adjust the amounts of seasoning and slightly increase or decrease the cooking times accordingly. Let's say, for example, a recipe for chicken breasts needs 4 of them, but you'll only be cooking two.
This means you need to halve the seasoning amount and check to see if the breasts are fully cooked a couple of minutes early to ensure that it cooks properly.
Serving Sizes for Groups and Gatherings
When it comes to serving sizes for gatherings, it's important to have a general idea of how much chicken to buy, as this can help you avoid running out of food, unnecessary expenses, or having too many leftovers.
How Much Chicken Per Person?
Preparing roughly ½ pound of bone-in chicken per person is a decent general rule to follow. Though if boneless, aim to serve 4-6oz of whatever type of meat per person. If you're using frozen pre-packaged chicken, you can find the amount an dnumbe rof servings on the nutrition facts panel on the back.
Of course, this can also vary depending on the appetites of your guests and whether you're serving other dishes. If you're serving a lot of side dishes or appetizers, you may be able to get away with less chicken, though if you're serving football players or other active groups of meat-eaters, you'll likely need more.
How Much Chicken Breast Per Person?
For boneless, skinless breasts, serving around ¼ to ⅓ pounds (4-6oz) per person is best. This will provide each person with a decent-sized portion without overindulging.
On the other hand, if you're serving bone-in breast, it's advisable to plan on serving about ½ pound (8oz.) per person. Though, do note that bone-in chicken breasts will take longer to cook than boneless breasts, so make sure you're following a recipe formulated for bone-in meats.
Serving Sizes for Different Gatherings
The amount of chicken you'll need for a gathering will depend on how many people you're serving and whether you're serving other dishes. Here are some general guidelines:
Small gathering (10-15 people): 5-7 pounds of bone-in chicken or 3-4 pounds of boneless, skinless breasts.
Medium gathering (20-30 people): 10-15 pounds of bone-in chicken or 6-8 pounds of boneless, skinless chicken breasts.
Large gathering (30-50 people): 15-25 pounds of bone-in chicken or 10-12 pounds of boneless, skinless chicken breasts.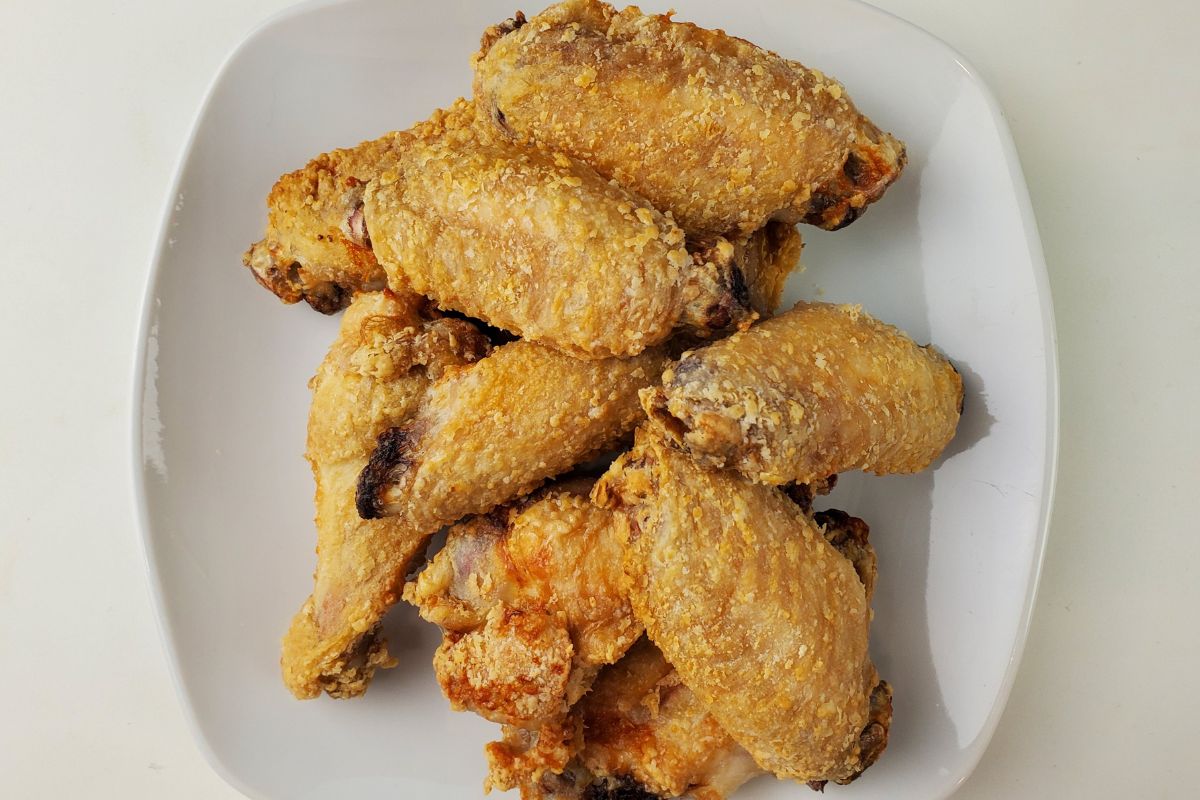 Chicken Serving Sizes: Pieces vs. Weight (Charts)
By Piece
| | |
| --- | --- |
| Types of Cut | Serving Size per Person |
| Breasts (Boneless) | ½ to 1 breast |
| Thighs (Bone-In) | 1 to 2 thighs |
| Drumsticks (Bone-In) | 2 to 3 drumsticks |
| Wings (Bone-In) | 5-8 wings |
By Weight
| | |
| --- | --- |
| Chicken Cut | Serving Size per Person |
| Breasts (Boneless) | ¼ to ½ pound |
| Thighs (Bone-In) | ⅓ to ½ pound |
| Drumsticks (Bone-In) | ½ to ⅔ pound |
| Wings (Bone-In) | ½ to ⅔ pound |
Converting Chicken Weights: Grams/Kg to Ounces/Lbs.
Knowing how to convert grams and kilograms to ounces and pounds can be so helpful when working with recipes that use metric measurements and vice versa. Here's a chicken servings chart to assist you:
| | |
| --- | --- |
| Metric | Imperial (U.S) |
| 100g | 3.5 oz |
| 250g | ~9 oz (little over ½lb.) |
| 450g | ~16oz. (around 1lb.) |
| 700g | ~24oz. (around 1.5 lbs.) |
| 1kg | ~35oz. (around 2.2 lbs.) |
Remember, these are just general guidelines, and serving sizes may vary depending on the recipe your follow and the individual preferences of yourself and your guests. Use your best judgment and adjust accordingly.
Frequently Asked Questions
How many servings are in 2 pounds of chicken?
Two pounds will yield approximately 6-8 servings, assuming a serving size of 4-6 ounces per person, though it may be on the lower side if using a bone-in cut of chicken.
How do I convert bone-in chicken to boneless weight?
It's generally safe to assume that 1 pound of bone-in chicken will yield approximately ¾ pound of boneless chicken, though a whole chicken will yield slightly more on average, while wings will yield slightly less.
How much chicken is 3 cups shredded?
Three cups of shredded chicken is approximately 1 pound (16oz.) of chicken, though it will be mor elike 18-20oz. if it's very packed into the measuring cups.
What is the weight of 1 serving of chicken?
One serving of chicken is roughly 3-4oz. of boneless chicken breast, which provides approximately 25 grams of protein.