There are so many ingredients that just disappear from your pantry once you start a low histamine diet. This is particularly striking when it comes to dips, sauces, and condiments, which seem to suffer the most, and is maybe the most noticeable.
We really get used to how much sauces add dimension to our foods, and we simply can't have many of them due to the preservatives, concentrated flavorings, and sweeteners added. Because sauces are a mix of a variety of ingredients, the odds are also high that you'll keep running into recipes which use at least one high histamine ingredient.
On top of that, many sauces and condiments are fermented or otherwise aged, especially those which need to be shelf-stable, like mayonnaise or hot sauce. Luckily, there are ways around these using flavor swaps and substitutions, but keep in mind that not everything is fully replicable.
Below I've done my best to curate a selection of the most useful and delicious low histamine sauces and dips from every corner of the internet.
Medical Disclaimer: as with everything on this site, this article is provided for information only. I strongly urge you to speak with your doctor or a licensed medical professional in order to assess whether or not you have histamine issues, and/or which foods cause a histamine release for you personally. Every body is different, and some people will tolerate different foods than you do. Please keep comments respectful.
General Low Histamine Sauces
These are the miscellaneous low histamine sauce recipes, the ones which could be used for cooking meats, making fried rice, or just dressing up veggies. Some are versatile enough to flavor meats or salads or anything in between, while some are better for much more specific purposes.
I'll let you be the arbiter of your own taste, there.
Lemongrass Sauce: follow everything but the chicken portion of this recipe; it makes about four serving of sauce. This mildly sweet, thick & herbaceous sauce pairs particularly well with pork or chicken and brussels sprouts or most any root vegetable.
Pomegranate Salad Dressing: a moderately sour and slightly bitter low histamine salad dressing with no vinegar or citrus, and a bright kick of pomegranate flavor.
Antihistamine Herb Butter: this balanced butter is packed with umami-rich garlic & a blend of earthy herbs, complemented by a touch of sea salt.
Simple Green Herb Sauce: a flavorful sauce with sharp notes of garlic and a pleasing herbal blend you can customize to your own tastes.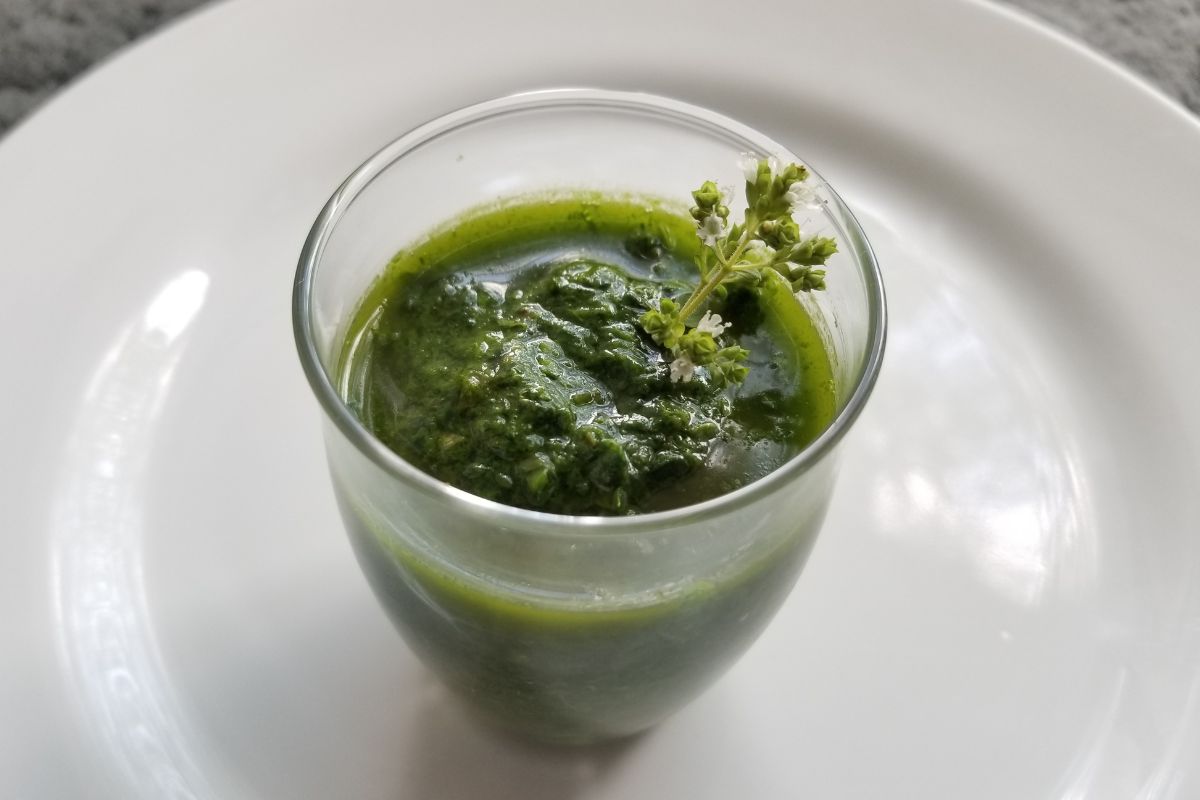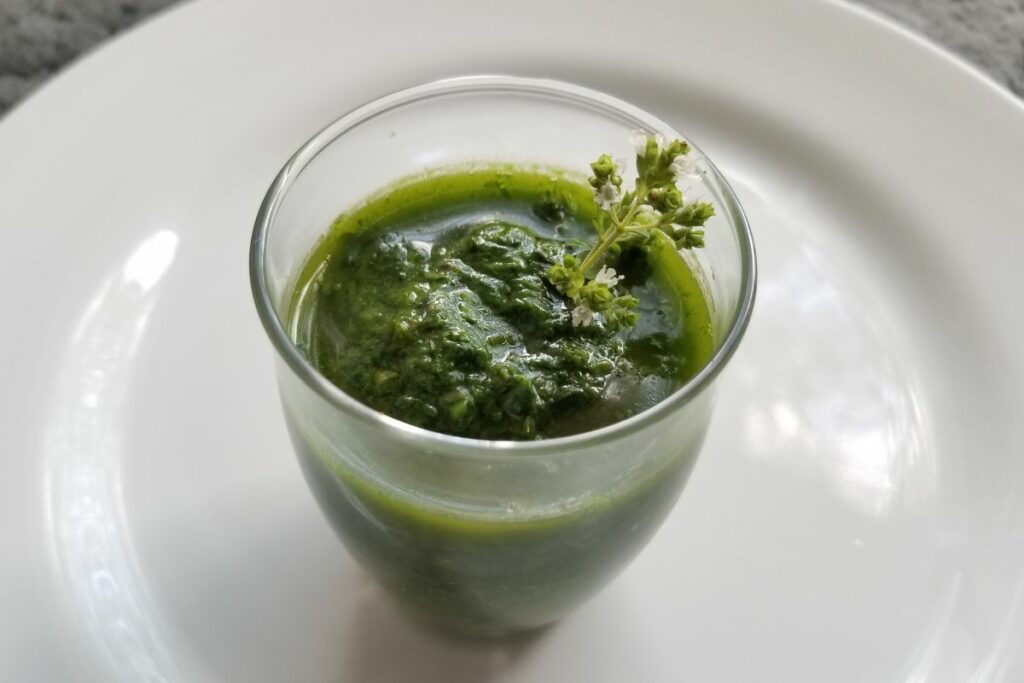 Low Histamine Curry Sauce: a low histamine take on butter chicken, this classic dish's chicken is optional while the sauce itself is well-spiced & creamy without a lick of dairy.
Warming Curry Sauce Without Garam Masala: you only need to follow the sauce portion of the recipe, but this warming low histamine curry sauce is nightshade-free and doesn't contain garam masala, while still being very full of flavor!
Low Histamine General Tso's Sauce: ignore the chicken portion of the recipe; this thick, sweet & sour sauce uses a wine wand to remove many of its sulfites and histamine, along with coconut aminos and umeboshi, both of which have been shown to be low histamine, despite being fermented.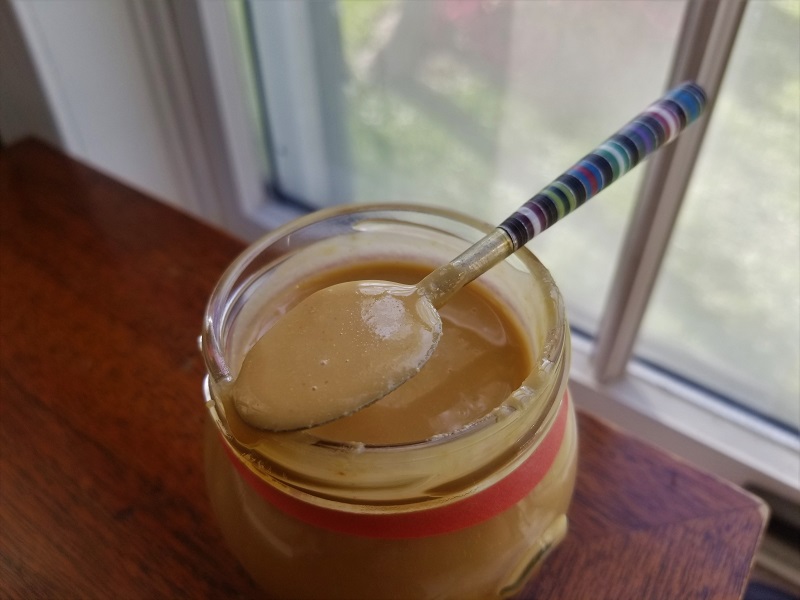 Low Histamine Dips
This category comprises anything which you can bring to a party to share, and dip veggies, rice chips, or other low histamine snacks.
For a simple low histamine dipping sauce on the fly, I love to combine a bit of nut butter with some applesauce or other light fruit puree; this is especially good for dipping veggies or even topping ice cream.
Sweet Potato & Beet Dip: a vegan-friendly dip, this recipe calls for just 3 main ingredients and comes together in about half an hour. All you have to do is bake the veggies, add them to a food processor, and enjoy!
Low Histamine Roasted Zucchini Dip: resembling a very light basil sauce, this zucchini-based dip is a great way to indulge in flavor without adding triggers or calories.
Cauliflower Carrot Hummus: with a touch of sweetness from the carrot, this low histamine hummus alternative is a great option for those of you who miss dipping veggies in ranch or can tolerate corn chips.
Herbed Cauliflower Mash: only follow the steps for making the cauliflower puree, and enjoy a lightly-spiced sauce or dip that goes great with meats, other veggies, and even corn chips.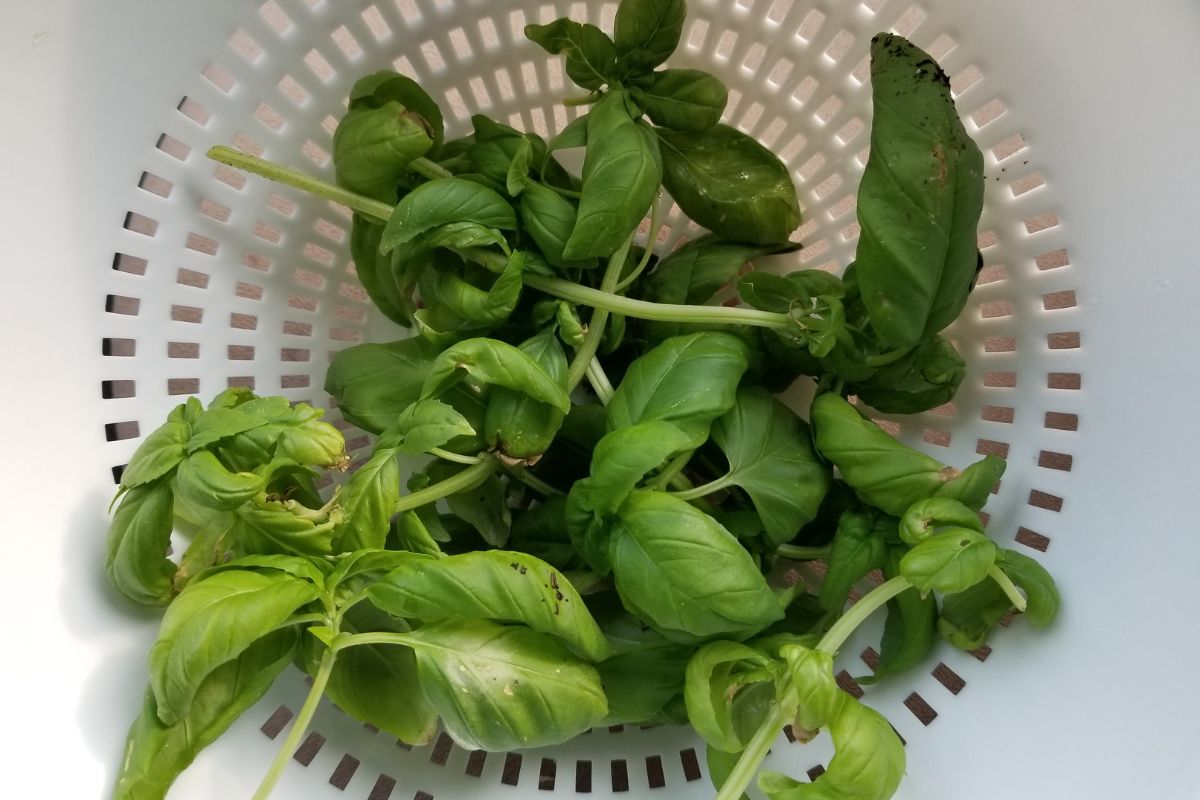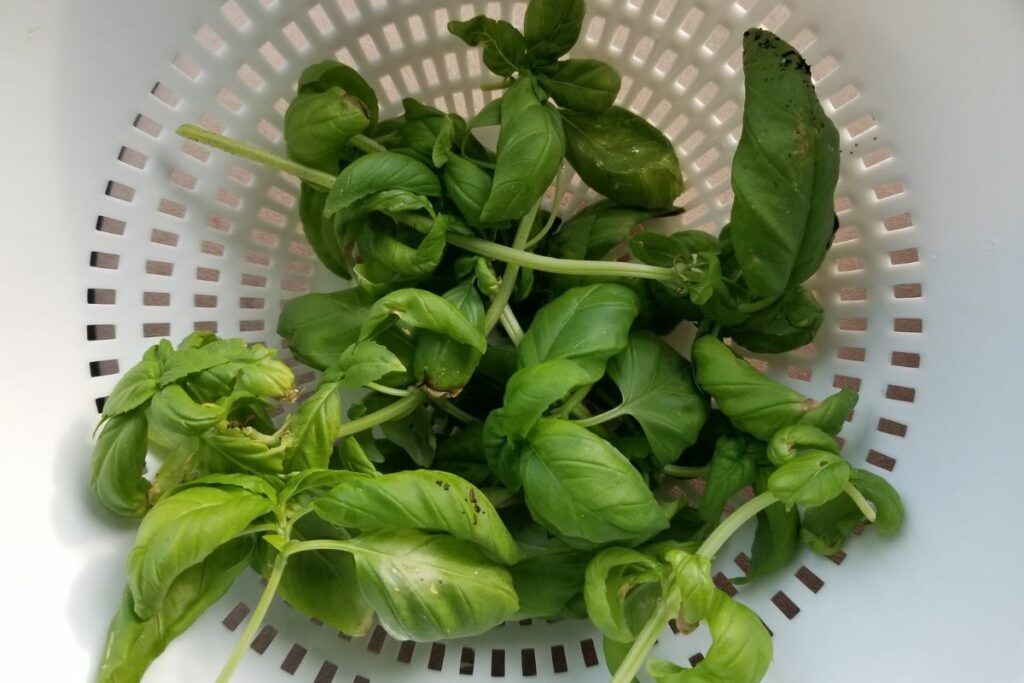 Low Histamine Pesto Sauces
You can use any type of herb + nut + oil to make a pesto, but this recipe and all those below list the ratios for a simple basil pesto you can easily customize.
Low Histamine Lemon Basil Pesto: this uniquely citrusy pesto is made with lemon basil and toasted pistachios for an even greener twist on the classic pasta sauce.
Low Histamine Pecan Pesto Sauce: this dairy-free pecan pesto recipe is perfect for low histamine pastas, pizzas, savory tarts, and white meats like chicken and turkey.
Low Histamine Sunflower Seed Pesto: this vegan sunflower seed pesto recipe makes it fun and easy to incorporate pesto into meals without the worry of a reaction. While most nuts and seeds share of some of the same nutrients, sunflower seeds are an easy alternative to tree nuts like pecans, pistachios, and macadamias.
Low FODMAP Macadamia Pesto: a garlicky macadamia nut pesto that's low oxalate and generally well-tolerated even in the first week of the diet. It's also low in FODMAPs, which are foods that often irritate the stomachs of people with IBS.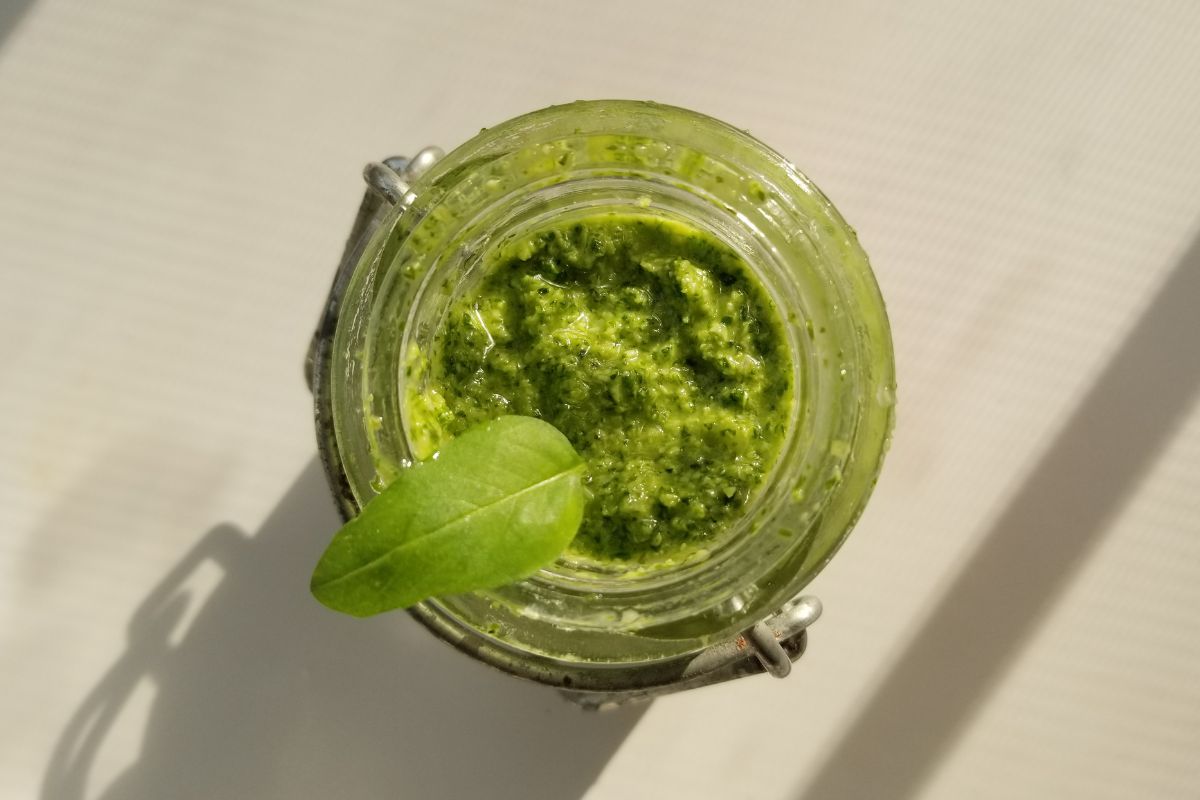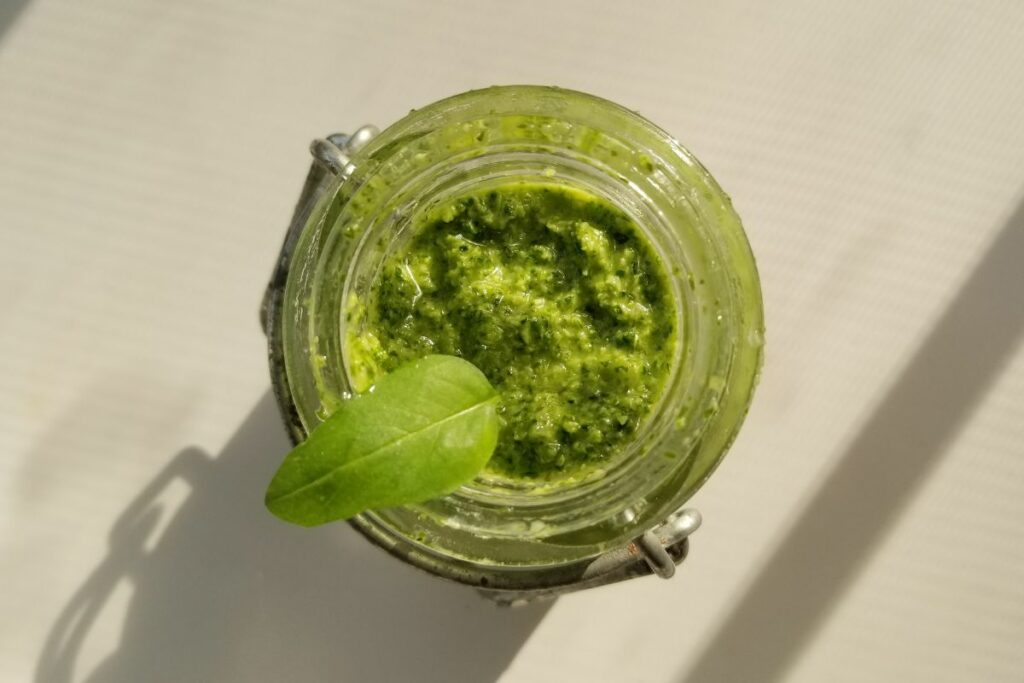 Low Histamine Sauces for Pizza or Pasta
These are the best low histamine pizza sauces and pasta sauces I've ever found or made, and thankfully it's always growing.
Simple Low Histamine Garlic Sauce: while this low histamine sauce does contain lemon juice, it's also fantastic smeared as a replacement for mayo or in a thin layer on meats.
Imitation Low Histamine Cream Sauce: I'd recommend using coconut oil and coconut milk if you can't find a tolerable vegan butter, but this cream sauce does make for a fantastic chicken alfredo.
Low Histamine Red Sauce: perfect for pizza or pastas, this slightly acidic, umami-rich sauce is even great as a dip! The spice level is adjustable, but I recommend trying it with no hot pepper if you're still early in the low histamine diet.
Low Histamine Condiments
Below are all the recipes for low histamine condiments that I've found and used. Some of them are copycats of sauces we all know & love (*cough* soy sauce), while others are new creations with which to anoint your gluten-free sandwiches.
Homemade Mustard: this one contains white vinegar, but as long as that's tolerated, this is a great way to make small amounts of a long-lasting condiment that's good smeared on just amount anything, but especially on bread.
Low Histamine Mayo: while this does contain a tiny amount of white vinegar, it does have a similar flavor and texture to the real stuff, making it a great low histamine mayonnaise substitute in sandwiches and pasta salads.
Low Histamine Ketchup: this tomato-free ketchup has no added sugar or vinegar, and while the texture may not be a perfect dupe, it's got great flavor. I'd recommend adding the spices near the end of cooking the onions.
Low Histamine Soy Sauce: though it does contain bone broth, this salty substitute is likely to be better-tolerated than a traditional soy sauce. Another good low histamine soy sauce alternative is coconut aminos.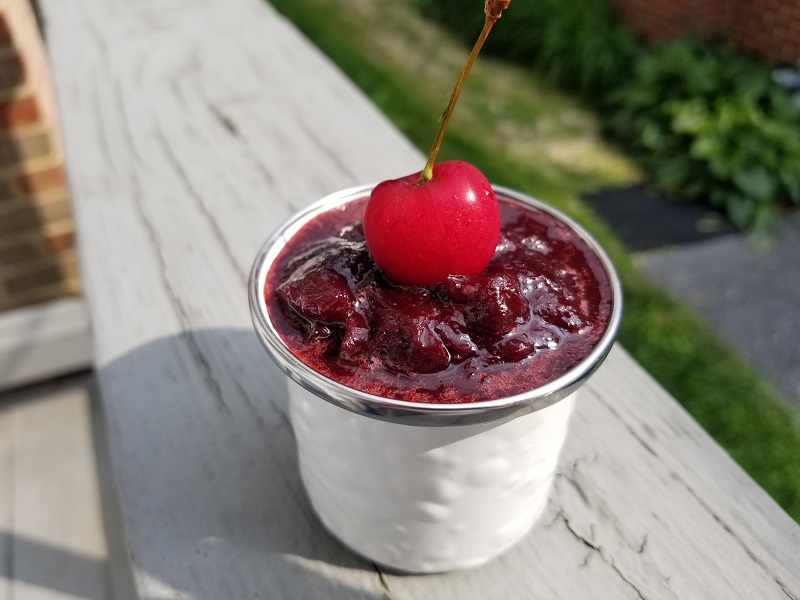 Low Histamine Jams
Low Histamine Vanilla Blueberry Jam: a low-sugar, low histamine blueberry vanilla jam with balanced sweet & tart undertones, great to top ice cream or plain low histamine cookies.
Low Histamine Blackberry Rose Jam: this low-sugar blackberry hibiscus jam has complex undertones of rose water and goes great with a smear of cream cheese (if tolerated) on crackers.
Low Histamine Sweet Cherry Jam: a simple low-sugar, low histamine cherry jam with sweet and tart undertones, perfect for spreading on crackers or topping baked pork.
Save this post for later!