There are dozens of low histamine chicken recipes out there that are totally delicious and safe to eat, but aren't necessarily marked low histamine. This can be a huge pain, because even when dishes are marked low histamine, this is only by one person's definition.
Because of this, all my recipes are marked by level (0 through 3), with very few recipes in level 3.
I'm only showing you recipes containing low histamine foods, but most people will still have a few random ingredients they know trigger a reaction and will need to avoid regardless of histamine content.
With that in mind, below each low histamine chicken recipe is a list of possible triggers. A few of these low histamine chicken dishes contain one or more high histamine ingredients, but for the most part they're optional.
Medical Disclaimer: as with everything on this site, this article is provided for information only. I strongly urge you to speak with your doctor or a licensed medical professional in order to assess whether or not you have histamine issues, and/or which foods cause a histamine release for you personally. Every body is different, and some people will tolerate different foods than you do. Please keep comments respectful.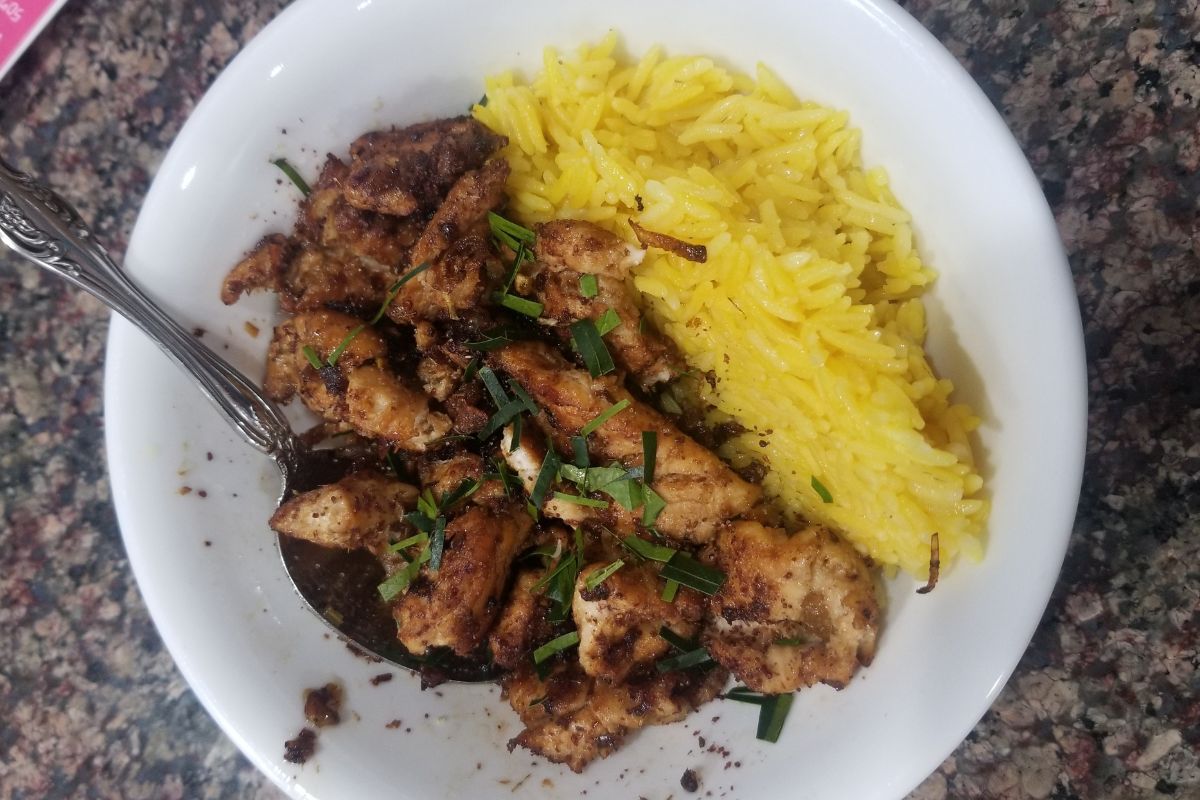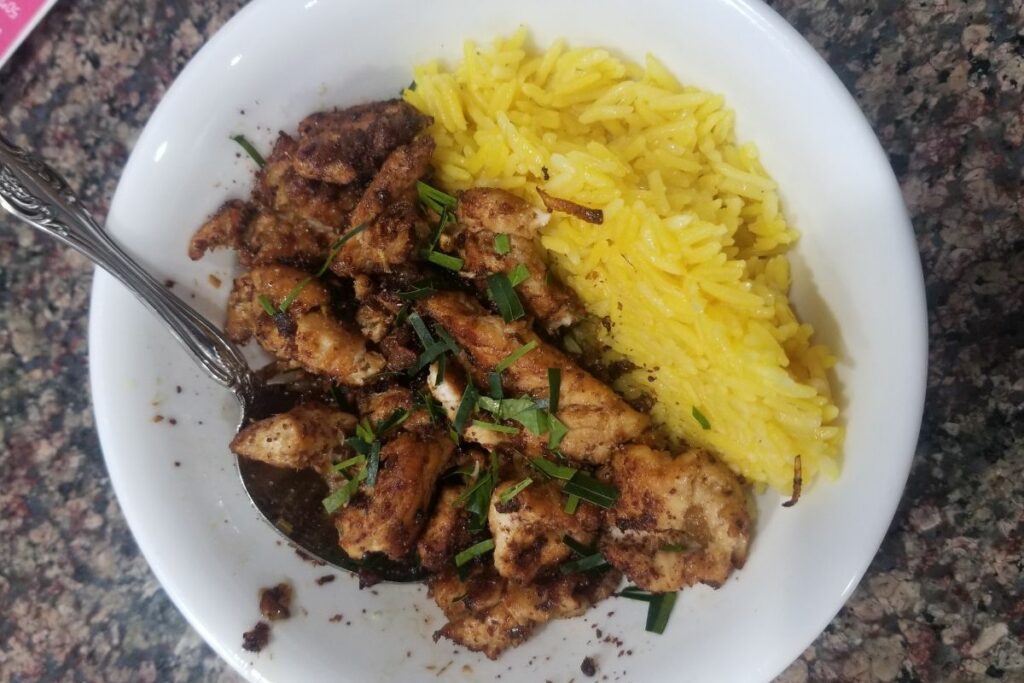 Warming Low Histamine Chicken Recipes
Possible Triggers: brown rice flour, black pepper (optional).
Korma is a typical Indian and Pakistani curry with a creamy base and light spices, whose roots date back thousands of years. This is actually one of the easiest low histamine curries you can make, because with such a long history comes a lot of cultural overlap.
While some versions use cream or cashews, many regional chicken korma recipes use coconut milk, and there are endless possible combinations of spices. This particular recipe doesn't seem rooted in any one country's flavor profile, but rather takes creative license to bring common antihistamine spices into an easy low histamine korma.
Possible Triggers: amchur, cumin.
There are probably three dozen well-known regional curry recipes, with another few thousand variations from everybody and their grandmother, largely based on what was available 'back then.' This version is a take on an Indian curry.
It makes use of a half dozen low histamine herbs and spices to create a warming curry without cinnamon or other warming spices commonly avoided on the low histamine diet. We used chicken thighs and coconut milk with some root vegetables and kale to round out the flavors (as well as the nutrition), and the result is (humbly) delicious.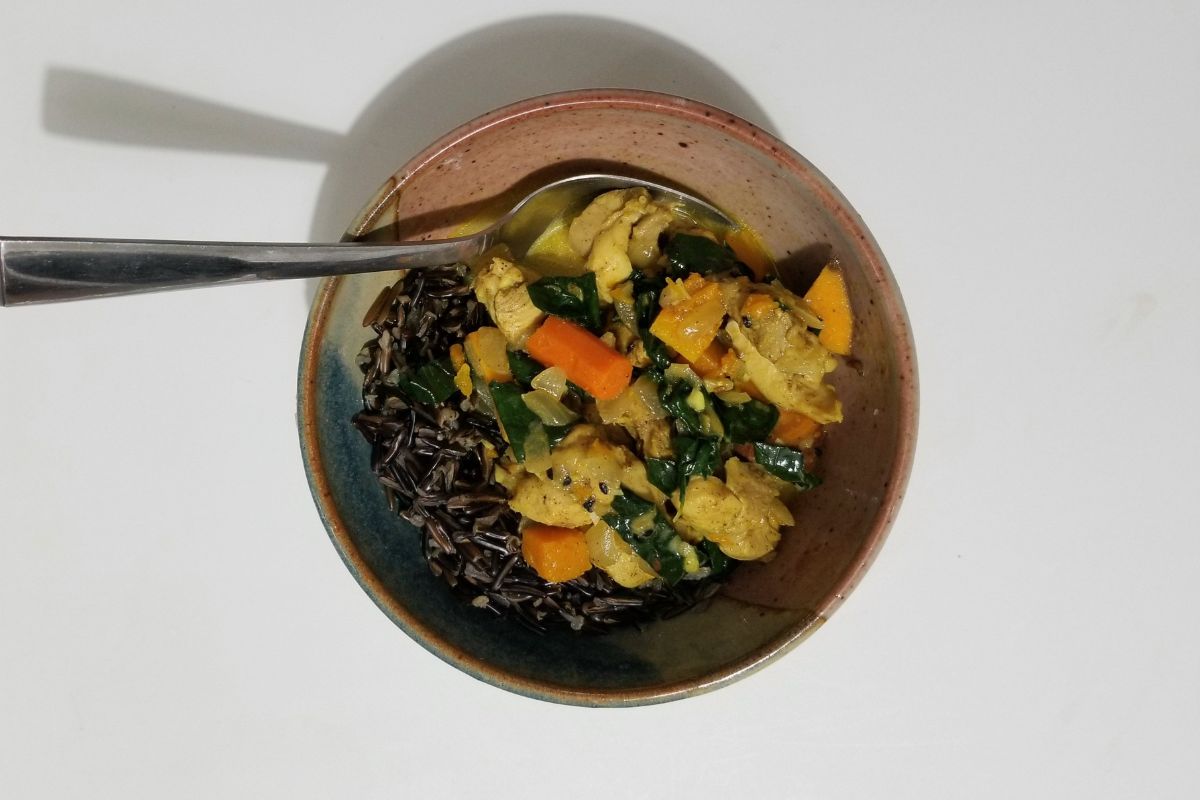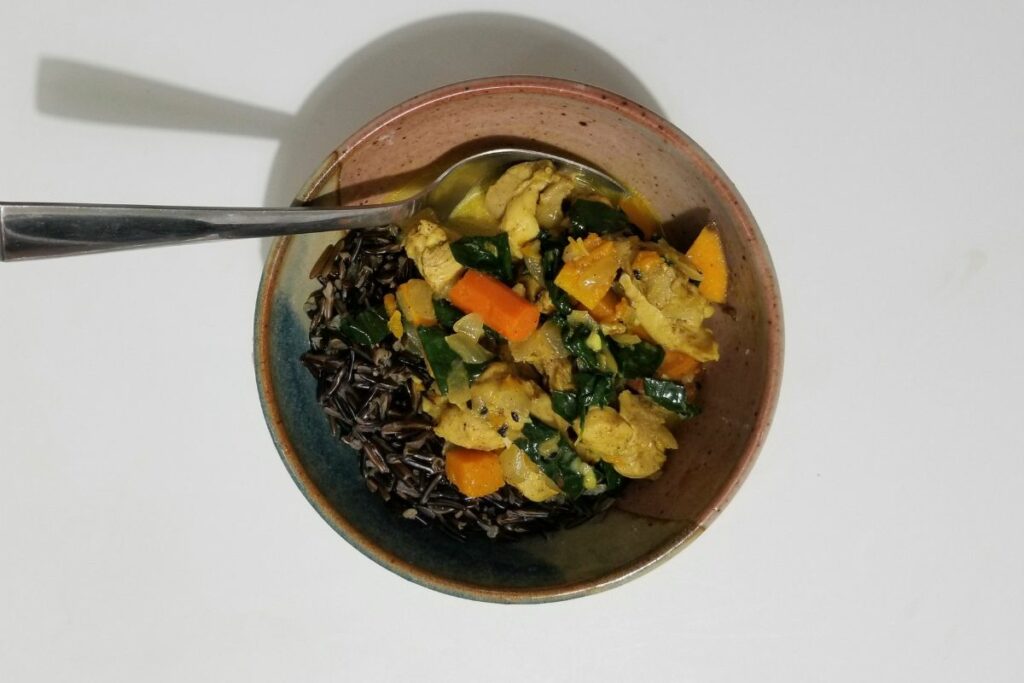 Possible Triggers: almond butter, lime juice (optional), black pepper (optional).
Turmeric's inherently bitter taste can be hard to mask— and believe me, you want to mask it— but this recipe does a great job of pairing it with a creamy coconut and almond base.
Add in garlic, sesame seeds, and a whole lot of fresh vegetables, and the result is a low histamine curry which hits all the right notes, from sweet and sour to a creamy umami. Plus, now you've got dinner for the rest of the week.
Possible Triggers: black pepper.
With a lot more emphasis on the ginger and the chicken, this warming dish is very winter-friendly, as it makes use of 4 different root vegetables and a few flavorful spices.
But unlike most low histamine chicken stews, this one doesn't use any coconut products or broths; you make your own. So if you've been looking for a comforting low histamine chicken dish without coconut, then this is your best bet.
Possible Triggers: mustard seeds, honey, amchur.
Butternut squash is one of those vegetables that can be either sweet or savory, which is why I also use it frequently in my low histamine desserts. But adding in nigella seeds, black mustard seeds, and a few other antihistamine spices brings this dish firmly into savory territory, with a balanced almost curry-like flavor.
We enjoy serving this with a side of mashed sweet potatoes and asparagus for a comforting but simple dinner.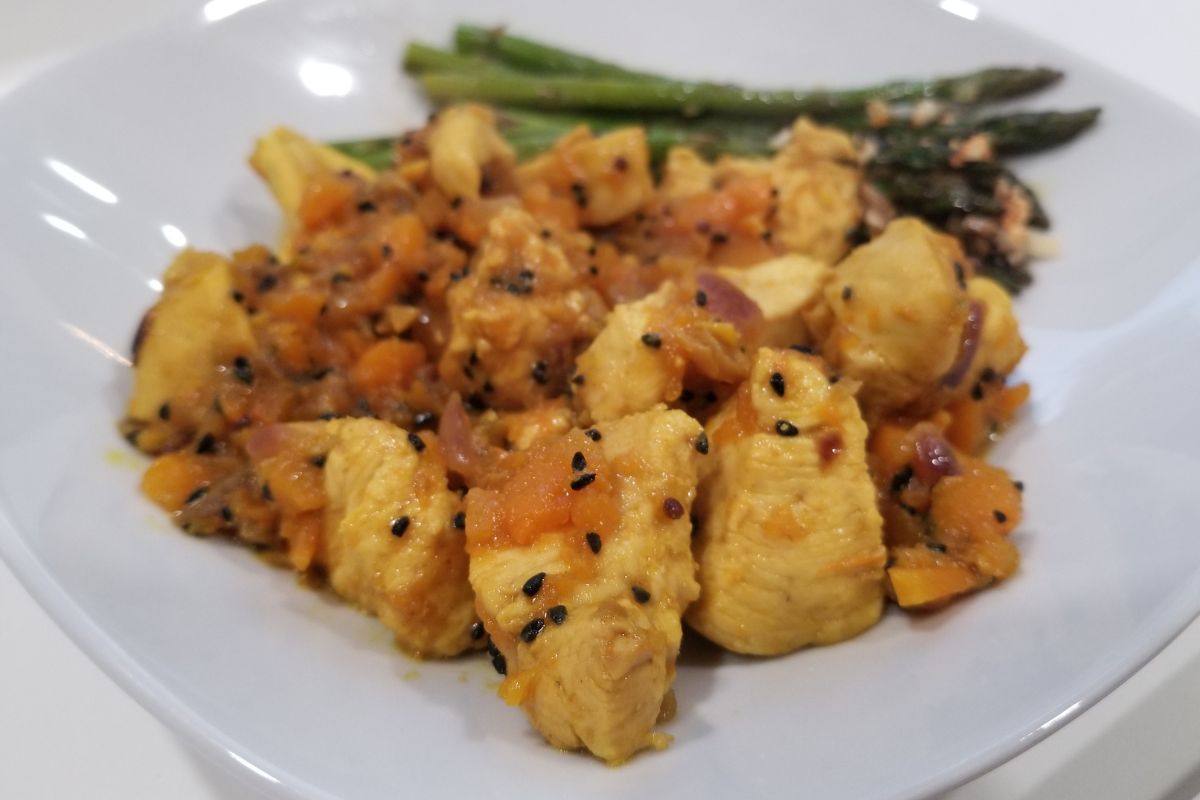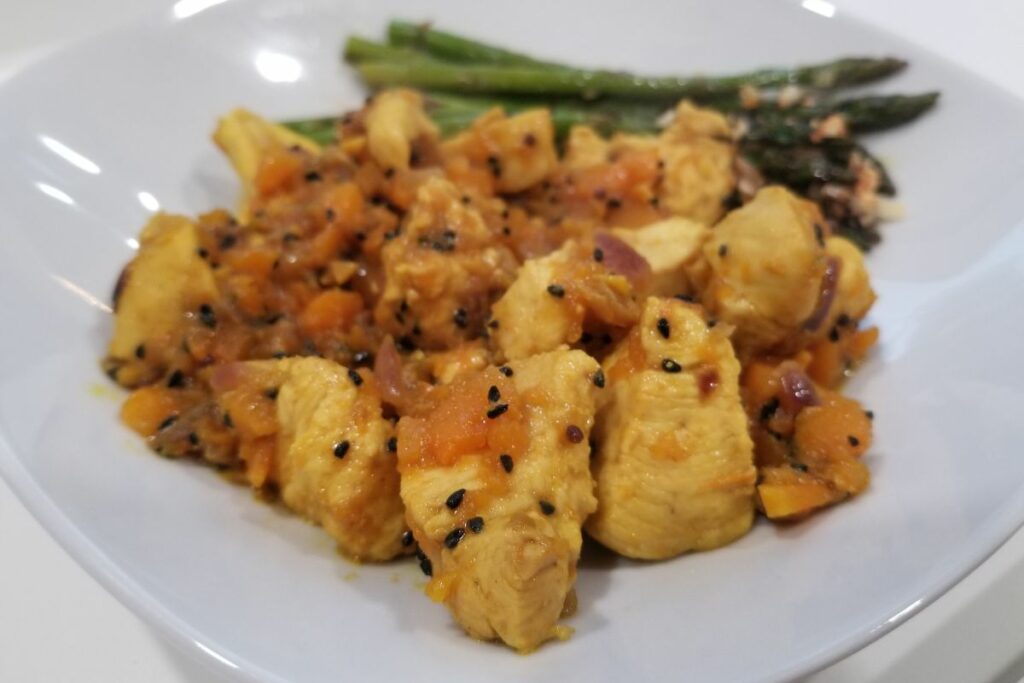 Baked Low Histamine Chicken Recipes
Possible Triggers: avocado oil.
Almost all these low histamine chicken recipes are one-pot wonders, and this pan-roasted chicken is no different. Much like my roasted asparagus, this recipe makes use of generous amounts of roasted garlic to add to an already umami-rich dish.
Paired with a couple spoons of fresh thyme, and this is a healthy, grain-free dinner option, though it would also be great over a bed of purple rice.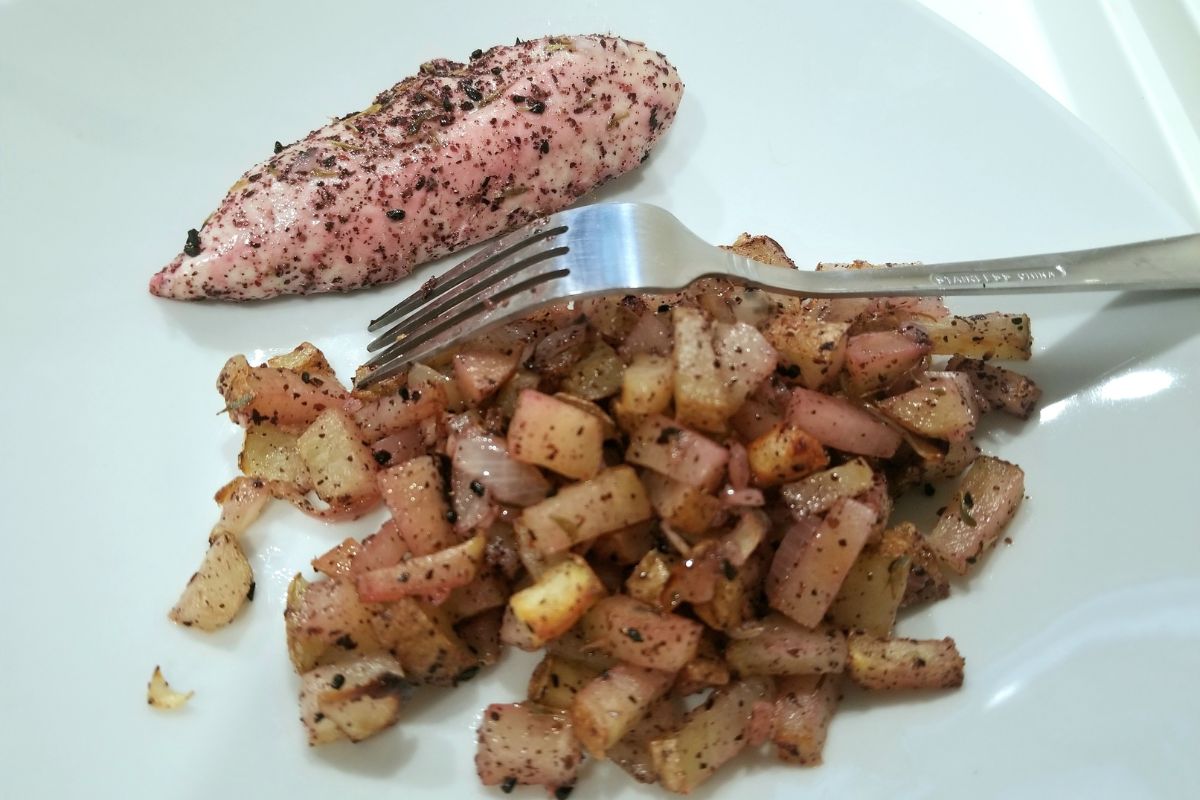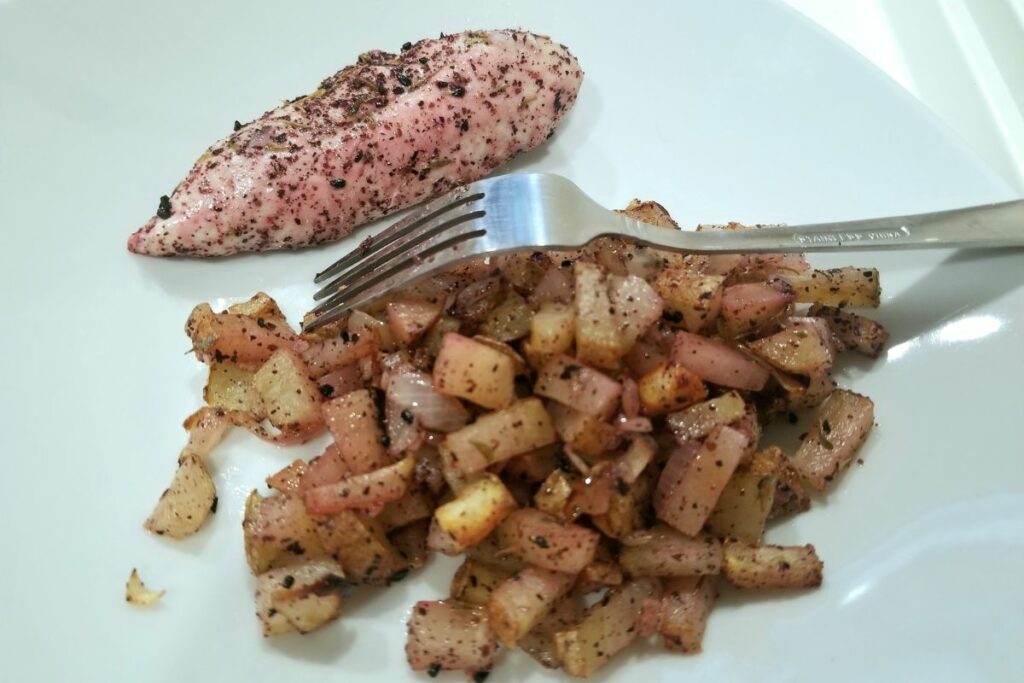 Possible Triggers: sumac, lemon juice.
Sumac is a flavorful dried berry that packs a sour punch, and as an antihistamine food, it makes the perfect low histamine replacement for lemon juice. Or in this recipe's case, it acts as a complement to it. Think of it as a flavorful combination of sumac onions, tender chicken pieces, and crispy baked potatoes.
Possible Triggers: mustard seeds, almonds.
Tangy and flavorful with a sweet twist, this squash & apples chicken dish is seasoned to perfection. It's a one pan dish that comes together in less than half an hour, making it the perfect low histamine weeknight meal.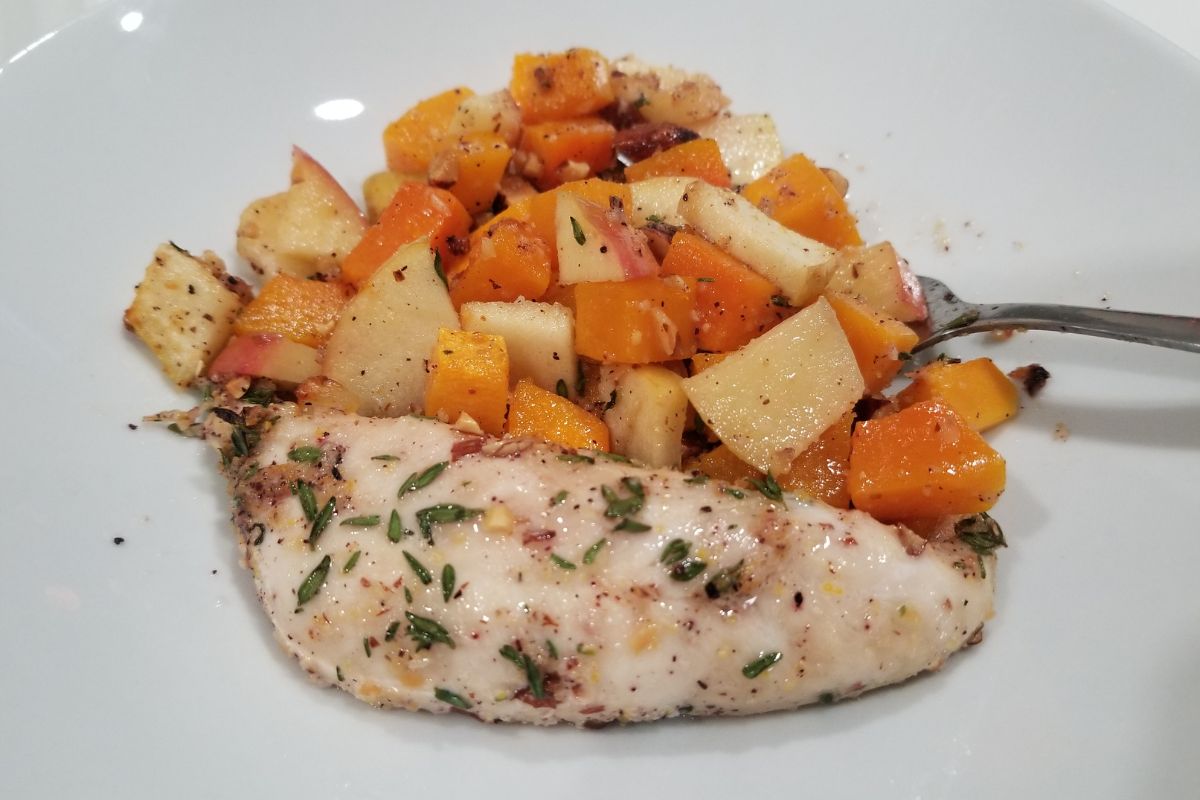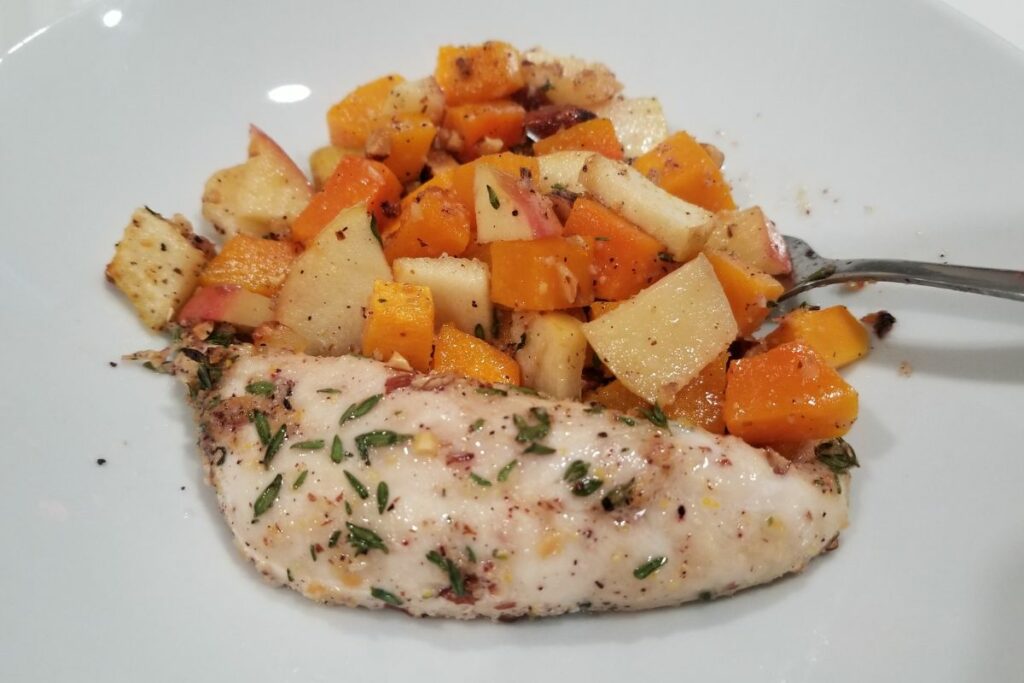 Possible Triggers: za'atar, nut meal.
These are an easy weeknight meal for histamine intolerance, and very kid-friendly, as well. While you could use any low histamine nut meal to make these tenders, I loved experimenting with this nut- and seed-based coating.
Using just the nut meal of your choice + a flax egg, I can guarantee that these will also be some of the healthiest chicken tenders you've ever had. Check out the master list of low histamine nuts & seeds to determine what blend you may prefer (I went with hazelnut & almond).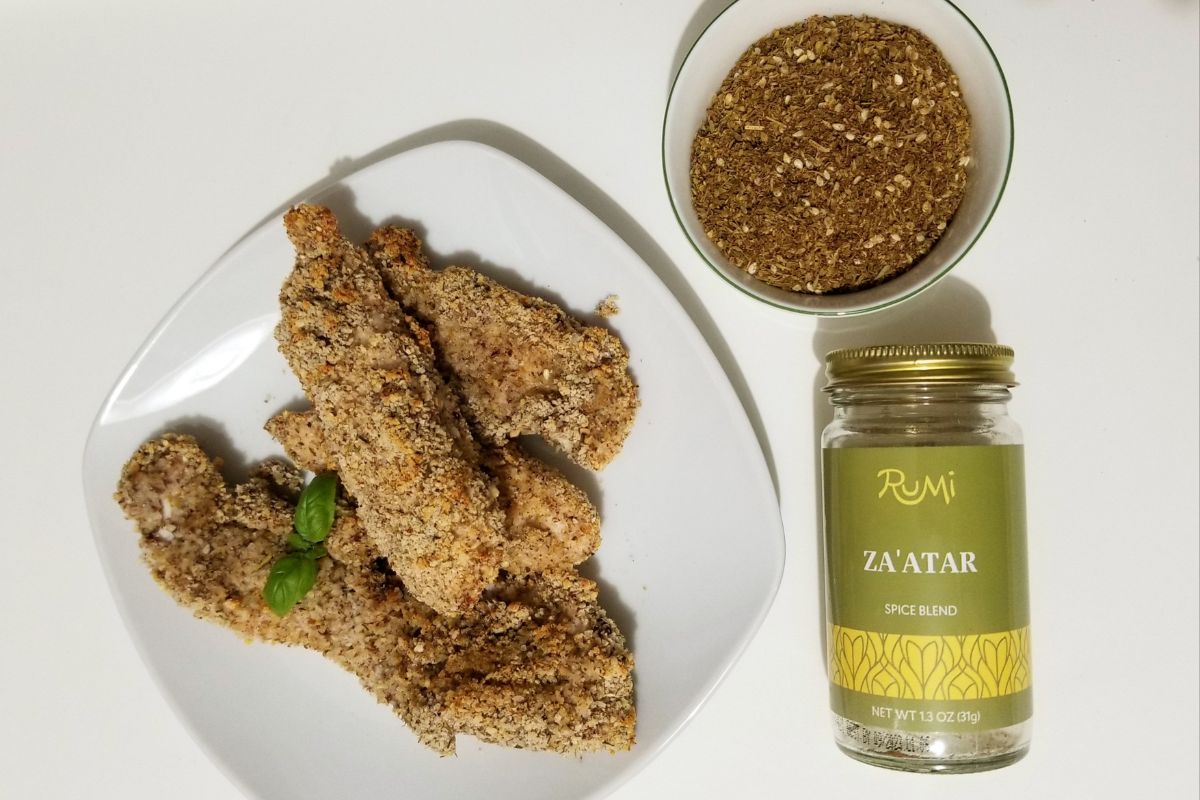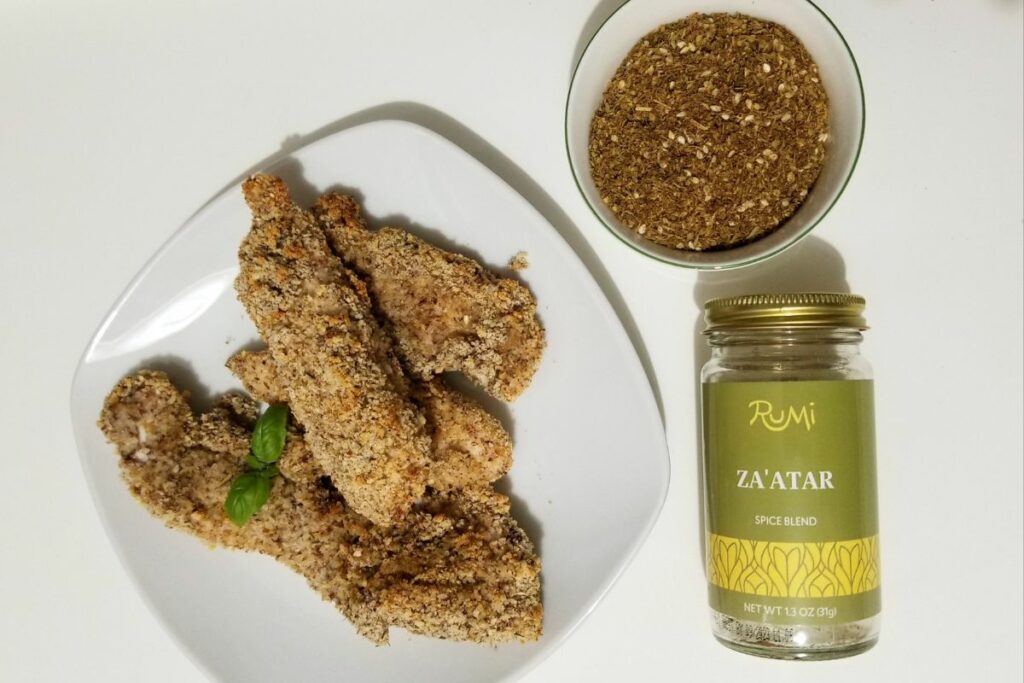 Possible Triggers: white rice flour, garlic powder, paprika.
From one of my favorite low histamine mommas comes a simple nugget recipe that's gluten-free and very much kid-approved. With just 6 ingredients (one being chicken), you can pull a large batch of these together in a half hour, and then freeze the rest for enjoying the next day.
Check out the list of low histamine sauces for ideas for dipping!
Possible Triggers: lemon juice (optional), black pepper (optional).
Whenever I think of a dish that wows, I tend to think of the hen on Easter or the stuffed turkey on Thanksgiving. So while this is not exclusively a holiday dish, it is a great recipe for the fall and winter, as a day of cooking can easily feed you all week.
I know it's somewhat intimidating to cook a whole bird, but this recipe from MastCell360 makes it both healthy and doable.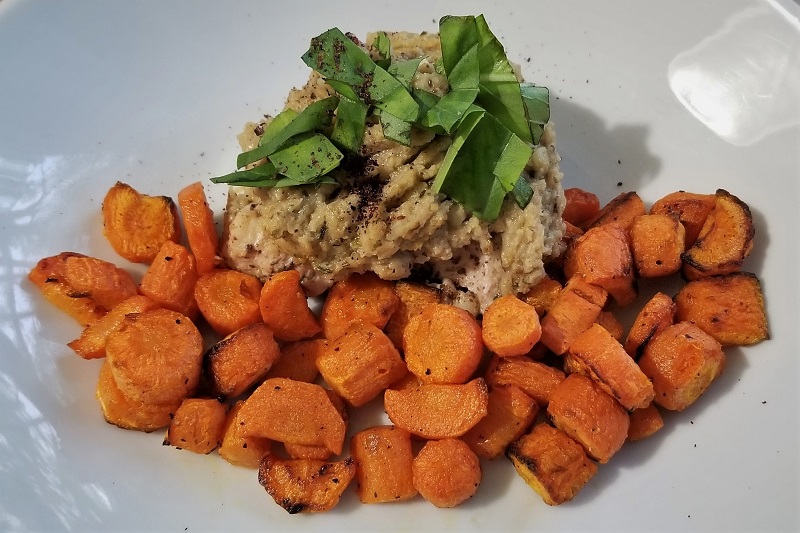 Herbaceous Low Histamine Chicken Recipes
Possible Triggers: dried spices.
Cauliflower is one of the best low histamine vegetables in terms of both nutrition and versatility. It can be baked, mashed, steamed, sautéed, air-fried, and even deep-fried and still retain its structure.
This recipe makes use of the mashed form of cauliflower, flavoring it with Italian seasoning and a pinch of sumac to mimic a more typical mashed potatoes with baked chicken dinner.
Possible Triggers: honey, amchur, mustard seeds.
These simple spiced baked chicken thighs have an earthy, mildly sweet undertone and come together in one pan in just half an hour. They pair beautifully with any vegetable under the sun, and are a great way to add more antioxidants & antihistamine spices to your diet.
Try adding a sprinkle of nigella seeds & pomegranate seeds for a bit more balance.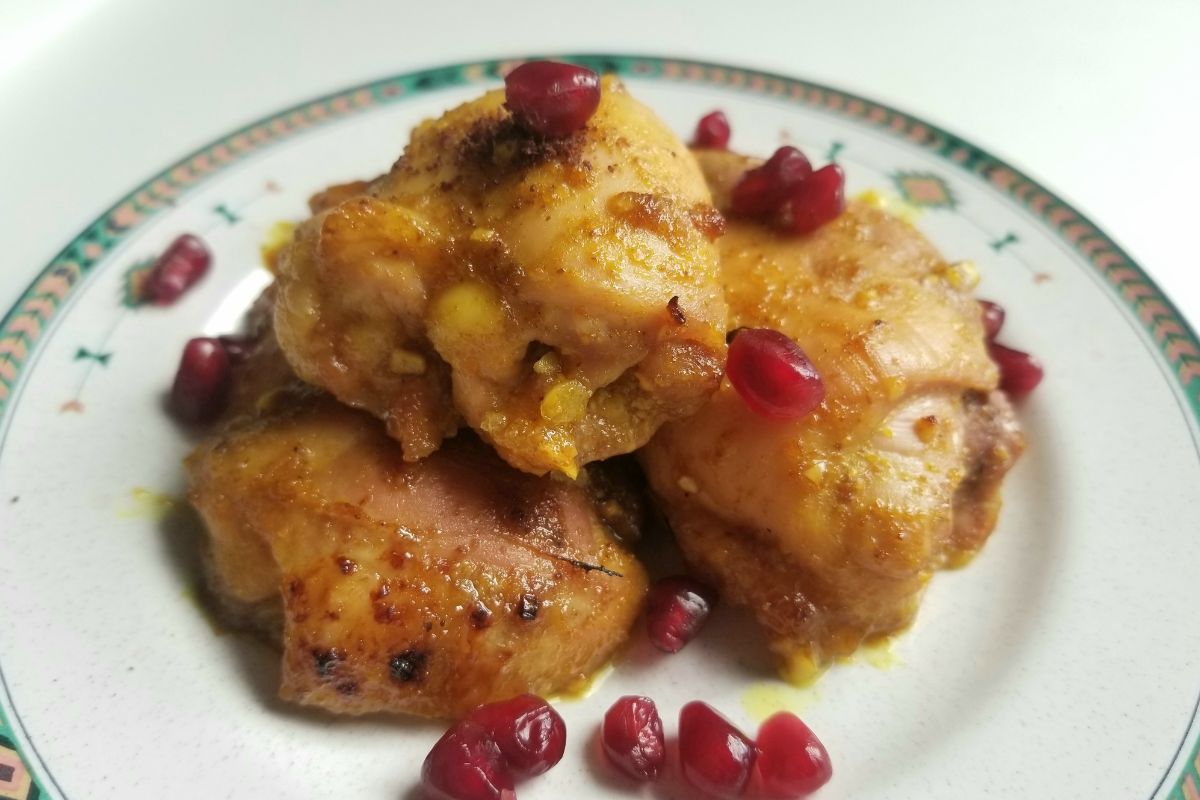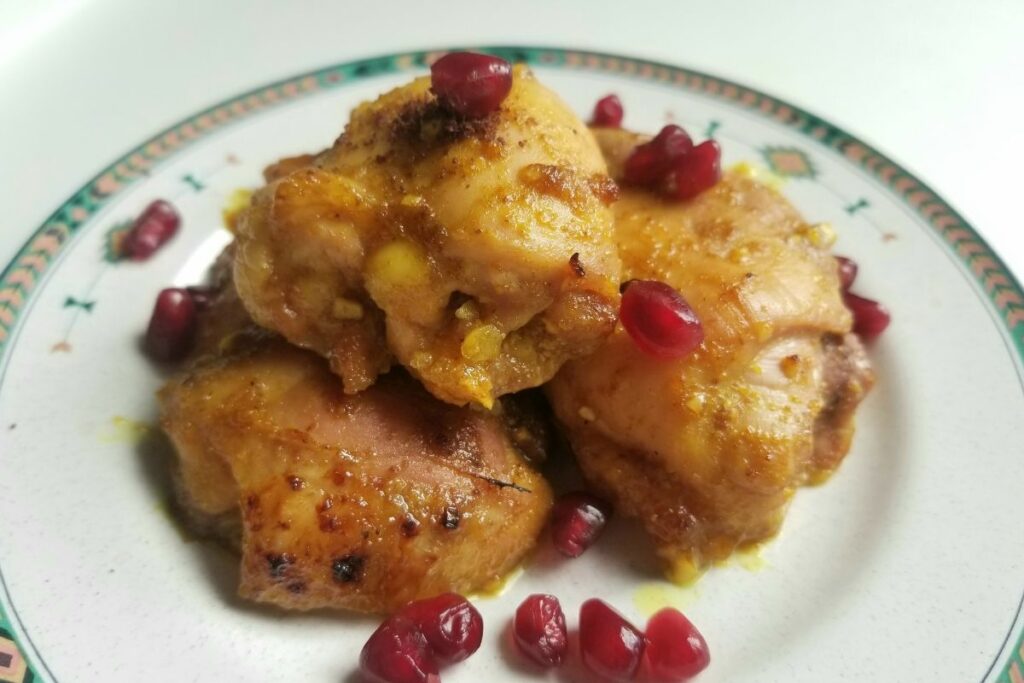 Possible Triggers: red pepper.
This ginger-rich chicken recipe is grain-free, soy-free, and highly anti-inflammatory. It makes use of a relatively rare sight— cooked celery— and is straightforward enough to follow for even a beginner to cooking.
Possible Triggers: lemon juice.
To start, I don't recommend doing the step of marinating if you have histamine intolerance. Otherwise, this simple chicken recipe makes great use of thyme, garlic, and lemon juice to add a punch of flavor without raising the histamine levels. All you need is a half hour, a baking dish, and a hot oven.
Possible Triggers: coconut sugar, lime juice
A whole lot of herbs and just a little bit of coconut sugar bring together this Vietnamese-style lemongrass chicken! Inspired by my years of living in Asia and growing up on Thai & Vietnamese dinners, this particular creation involved substituting the usual, heavily-fermented pastes and sauces for low histamine alternatives.
The result is a balanced low histamine chicken dish with sweet, salty, umami, and herbal undertones.
Possible Triggers: lemon juice, ghee (optional).
Most commonly used as a condiment, Chimichurri is a garlicky herb-based sauce much like this one, seen most commonly on grilled South American dishes.
While most versions use parsley as the base, this recipe uses a combination of parsley and cilantro for flavor, with a bit of lemon juice in place of the more typical red wine vinegar. This would be a great recipe to pair with roasted root vegetables, like sweet potatoes.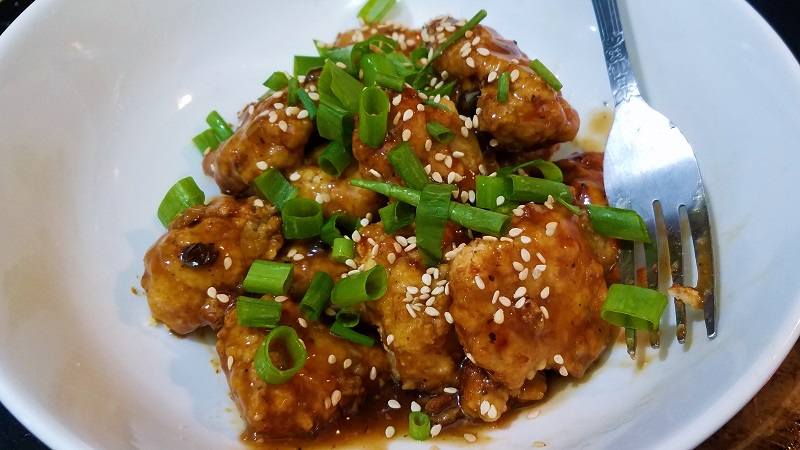 Sweet & Savory Low Histamine Chicken Recipes
Possible Triggers: eggs (optional), almond flour, garlic powder, apple cider vinegar, sherry wine with wine wand (optional), chicken broth, umeboshi, honey.
While I do NOT recommend eating this in the first few months of your low histamine diet, for my fellow spoonies looking for a much lower histamine Chinese dish, this is an option to make and keep in the freezer, to eat small amounts of at a time. The flavor is very similar to general tso's chicken from your local takeout, but beware there are a lot of ingredients.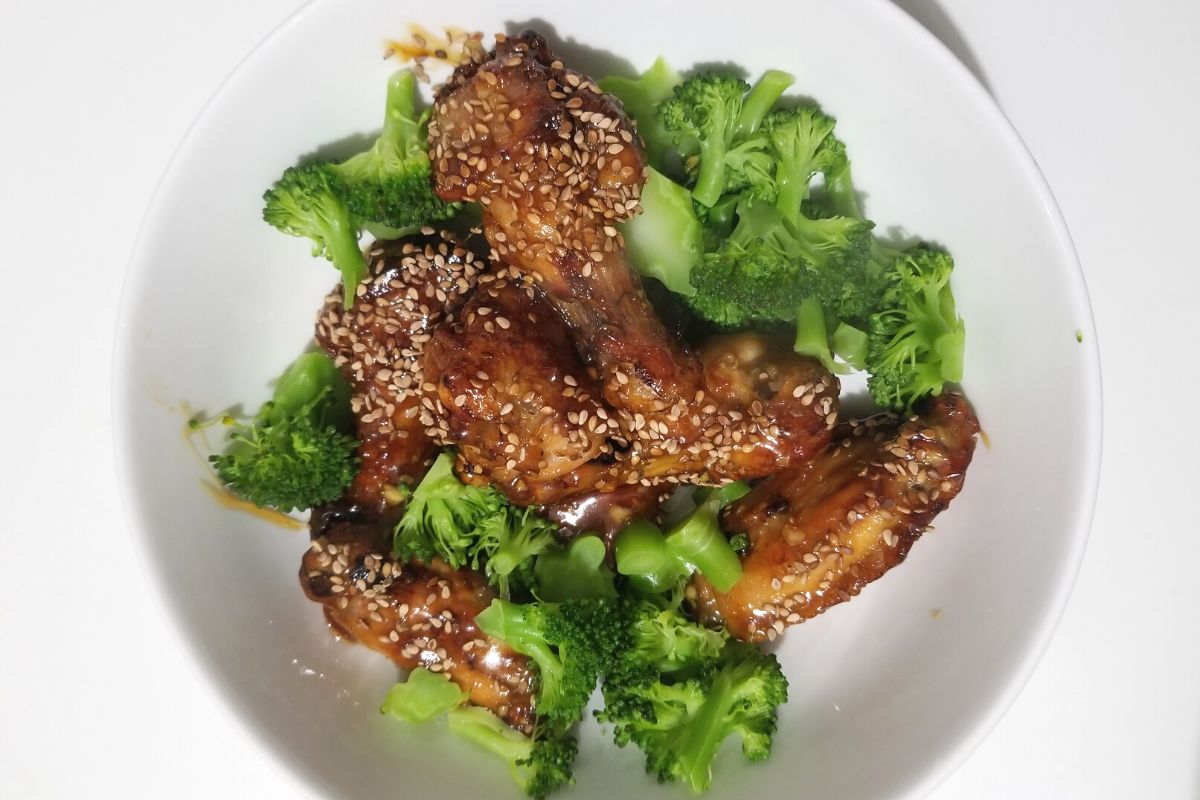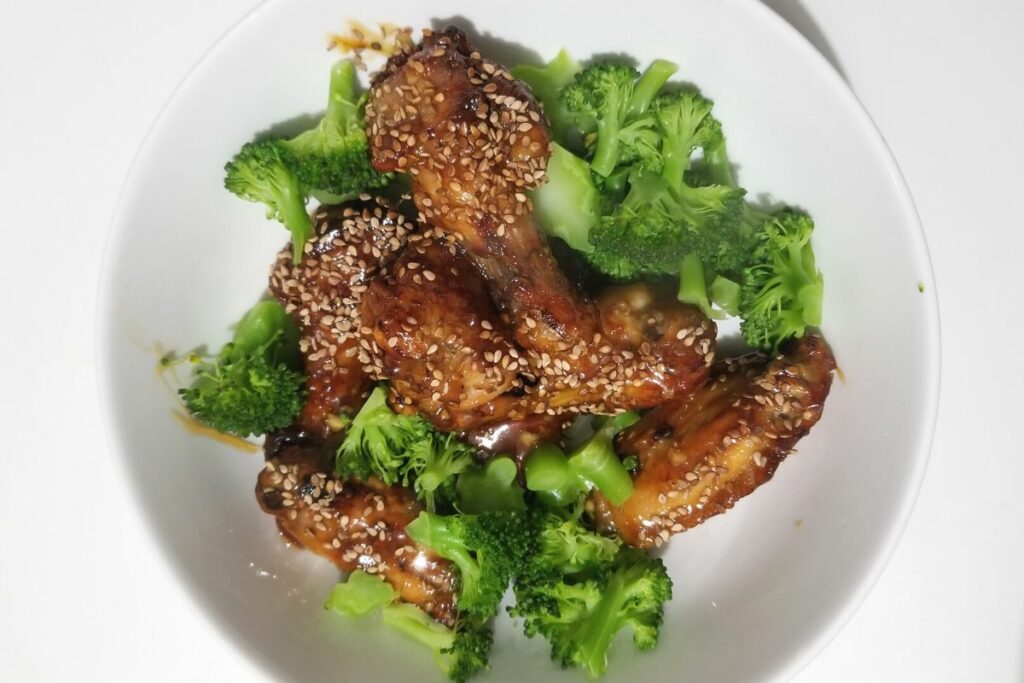 Possible Triggers: coconut aminos, honey, apple cider vinegar.
These honey garlic chicken wings are as easy to make in the air fryer as in the oven, and they're dairy-free and lower histamine, to boot. With a simple sweet, savory and salty sauce, these sticky honey wings will put your local Korean fried chicken spot to shame.
Possible Triggers: hummus, almonds.
This flavorful hummus chicken is one of the easiest low histamine chicken dishes you can make. It's creamy, herbaceous, and calls for just 5 ingredients, coming together in under 20 minutes. Not only is it grain-free, but it's protein-dense and pairs great with almost any vegetable!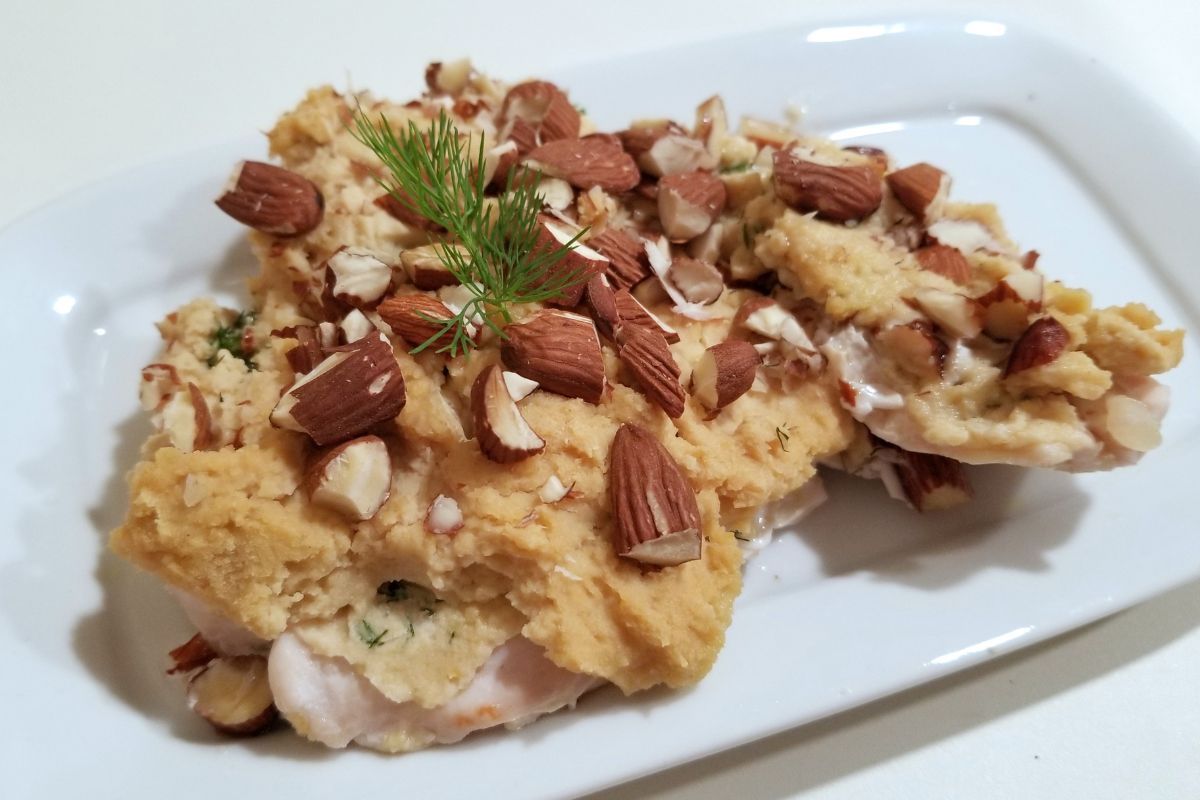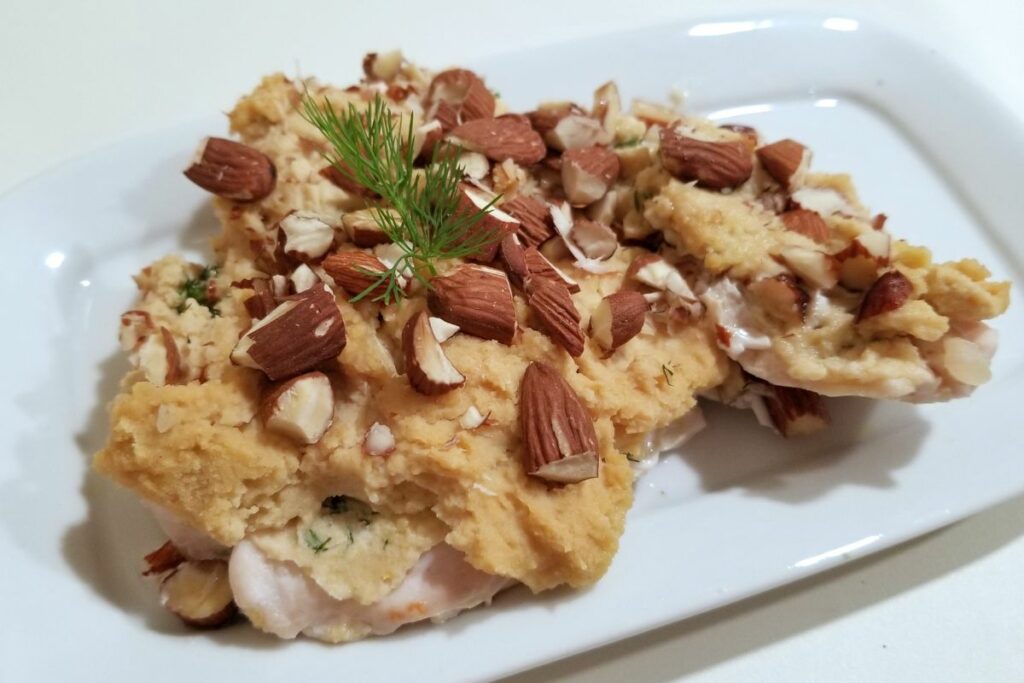 A pesto chicken is a delicious and easy-to-make dinner perfect for any occasion. To prepare it, first make or defrost your pesto sauce, then coat the chicken in it and throw it in the toaster oven or regular over.
I like to make this ahead of time and keep it int he freezer for when I'm too exhausted ot make anyhting fresh. When baked, the chicken becomes tender and juicy, with a crispy golden-brown exterior that is hard to resist, even for little ones.
These gluten-free air fryer chicken wings are made with just 3 ingredients and pull together in under twenty minutes. These are the easiest air fryer wings you'll ever make, and they pair perfectly with any sauce, in addition to being low histamine, as well.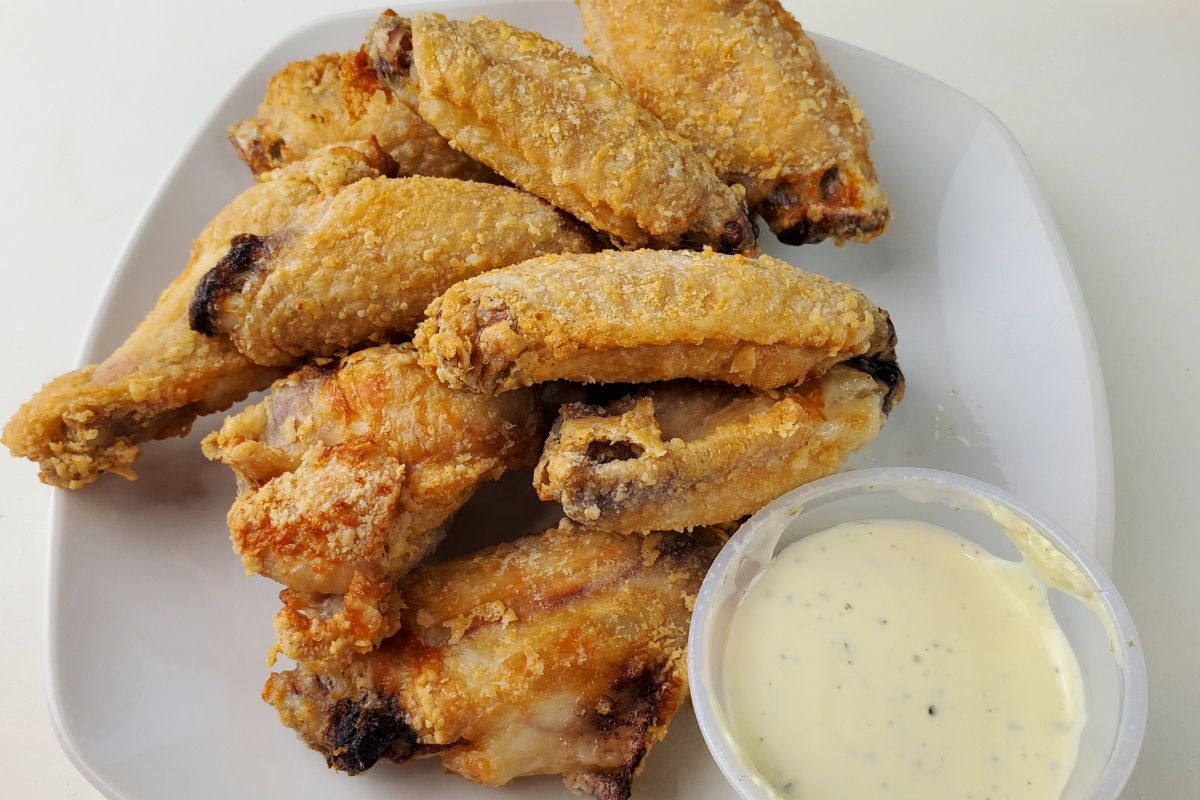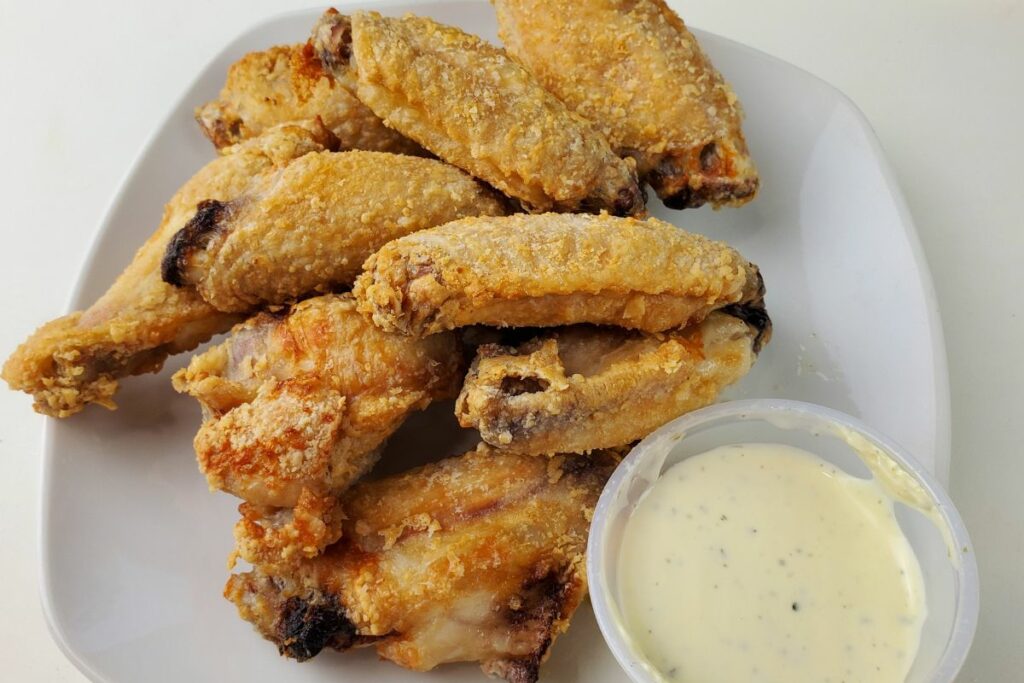 Possible Triggers: honey, chicken broth.
This blueberry honey chicken recipe is a unique and mouth-watering dish. The natural sweetness of honey and the tangy acidity of blueberries create a tantalizing flavor profile that perfectly balances the chicken's strong protein base.
Not only is it easy to prepare, but the glaze made from the honey and blueberry mixture also keeps the chicken tender and juicy. Whether you prefer thighs or drumsticks, this low histamine chicken recipe is a must-try.
Possible Triggers: pumpkin seeds.
Many of our childhood favorite foods only earned their places thanks to an abundance of sugar. This is often true even of the savory dishes, but thankfully, much of that sweetness can be replicated using fresh low histamine fruits.
This dish is a great example of that, combining the inherent antihistamine powers & sweetness of apples with the complexity of asparagus and comfort of potatoes.
Possible Triggers: garlic powder, dried spices, sugar, chicken stock.
For those who enjoy a sweeter main, this low histamine chicken dish would be a great option for holiday parties and other larger gatherings. It makes use of fresh fruits and vegetables as well as a small selection of dried spices to add flavor to the meat without overwhelming your palate.
Much like my simple cherry jam, it also makes use of frozen fruit, perfect for a mid-winter meal.
Possible Triggers: cranberries, avocado (highly recommend omitting; it's just a garnish).
These low histamine chicken wraps use lettuce in place of a tortilla, much like my pork lettuce wraps, and they come together in just 3 steps. It's probably needless to say, but leave out anything in this recipe that you can't tolerate, because everything comes together only at the end when assembling.
I love that you can use so many frozen versions of the ingredients, making it especially friendly for those dealing with brain fog. If you'd prefer to make these with a tortilla, there are a few low histamine tortillas you can buy, though you can also make your own depending on your tolerances.
Save this post for later!