Having used lima beans on occasion in my cooking over the years, I am well aware of their many uses and commonality in recipes. However, there have been times when I didn't have these beans on hand or just really wanted to go for a different flavor profile.
That's where my list of the best lima bean substitutes has come in handy, again and again. Some of these options are other types of beans that have a similar taste and texture, while others are legumes that can add a similar level of heartiness to your dish.
No matter what your reason for seeking a lima bean alternative may be, you're sure to find a great option on this list.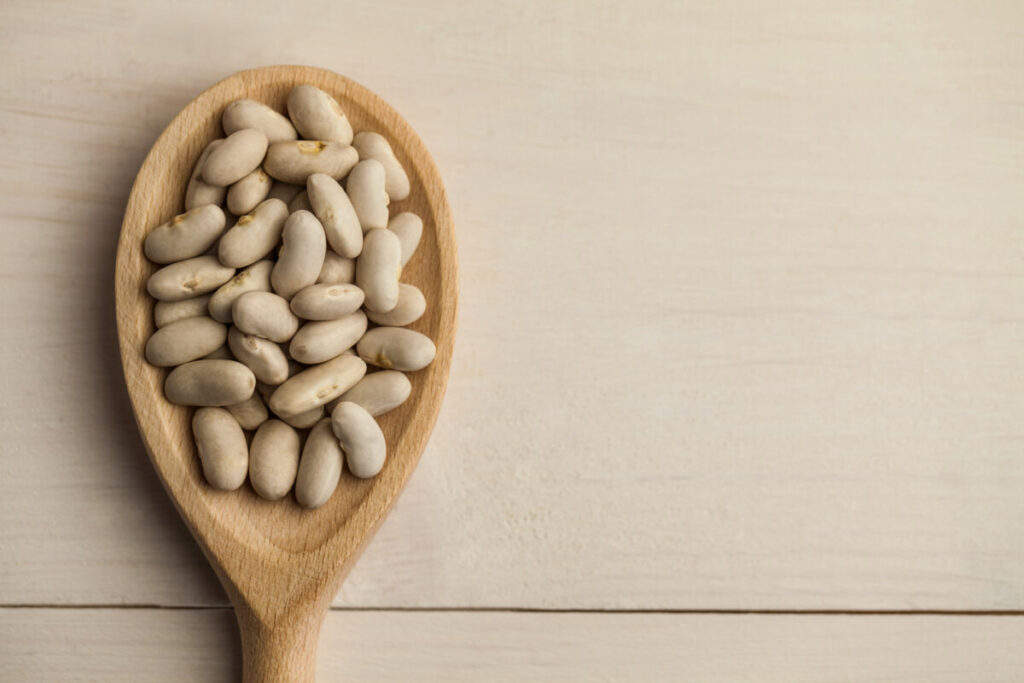 Best Substitutes for Lima Bean
Red Kidney Beans
Red kidney beans are an excellent butter bean alternative, widely used across many other recipes. These beans are a convenient choice due to their widespread availability in grocery stores and affordability when purchased in bulk, especially when bought dried.
With a comparable texture, they can be utilized in the same ways as lima beans. They also contain antioxidants and minerals, such as iron and potassium, which are crucial for maintaining good health.
Fava Beans
Fava beans, also known as broad beans, are an excellent replacement for lima beans as they share a similar texture and taste. These beans can be used in various recipes and are a staple ingredient in Mediterranean cuisine, as well as commonly recommended for Parkinson's patients.
Using fava beans as a substitute for lima beans can add a unique nutty flavor to your recipe, though they aren't the best option if you're looking for an exact flavor replacement. These beans are versatile and can be used in various dishes, particularly soups, stews, and bean salads.
When cooking with fava beans, remember to remove the outer shell before eating. This can be a time-consuming process, but it's worth it for the delicious flavor and texture that fava beans add to dishes.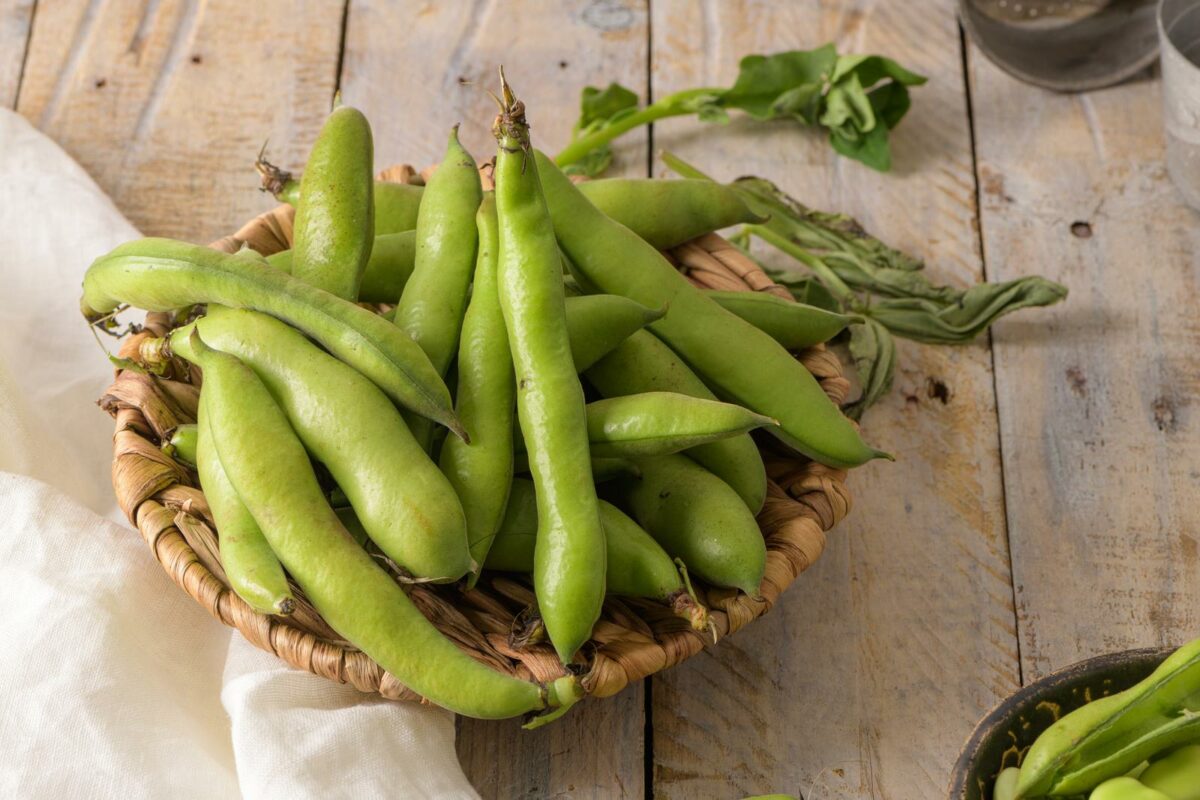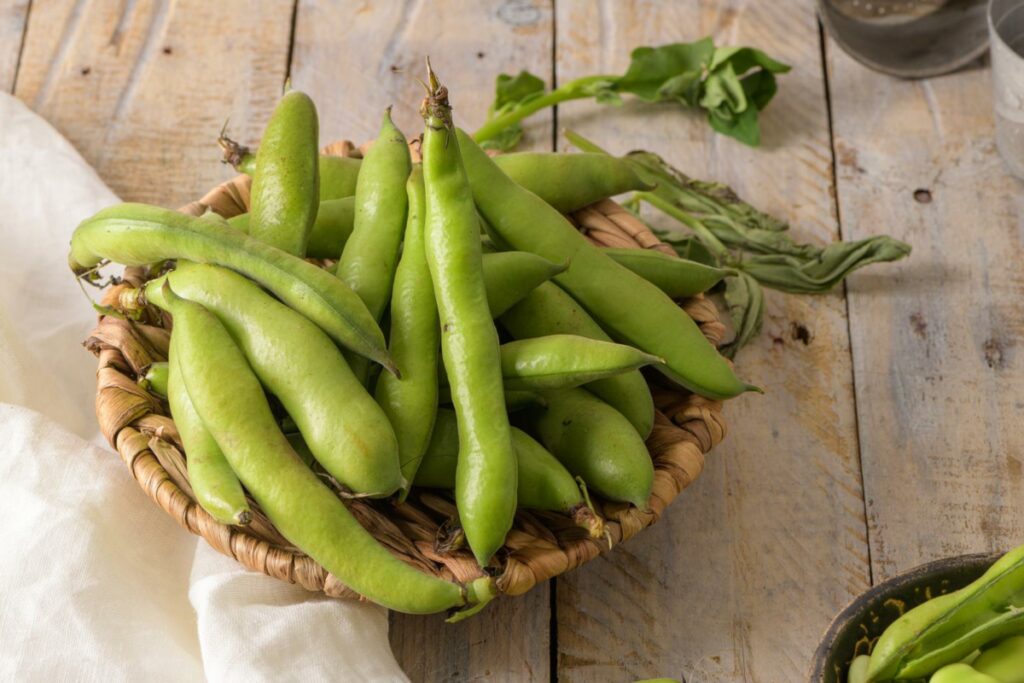 White Kidney Beans (Cannellini Beans)
These beans are also known as cannellini beans or Italian white kidney beans, as they are a staple ingredient in Italian cuisine. Cannellini beans are commonly used in BBQ ribs, briskets, and salads and can add a delicious and nutritious element to your dishes.
White kidney beans, with their mild, nutty flavor and creamy texture, provide a healthy dose of protein, fiber, and iron. They also have a slightly less earthy flavor and a creamier texture than lima beans, though they're still a great alternative.However it's important to rinse them well before using them, if using form canned.
This will remove any excess salt and help to reduce the sodium content of your dish. Alternatively, you can cook dried cannellini beans at home by soaking them in water overnight, then draining and rinsing them before cooking.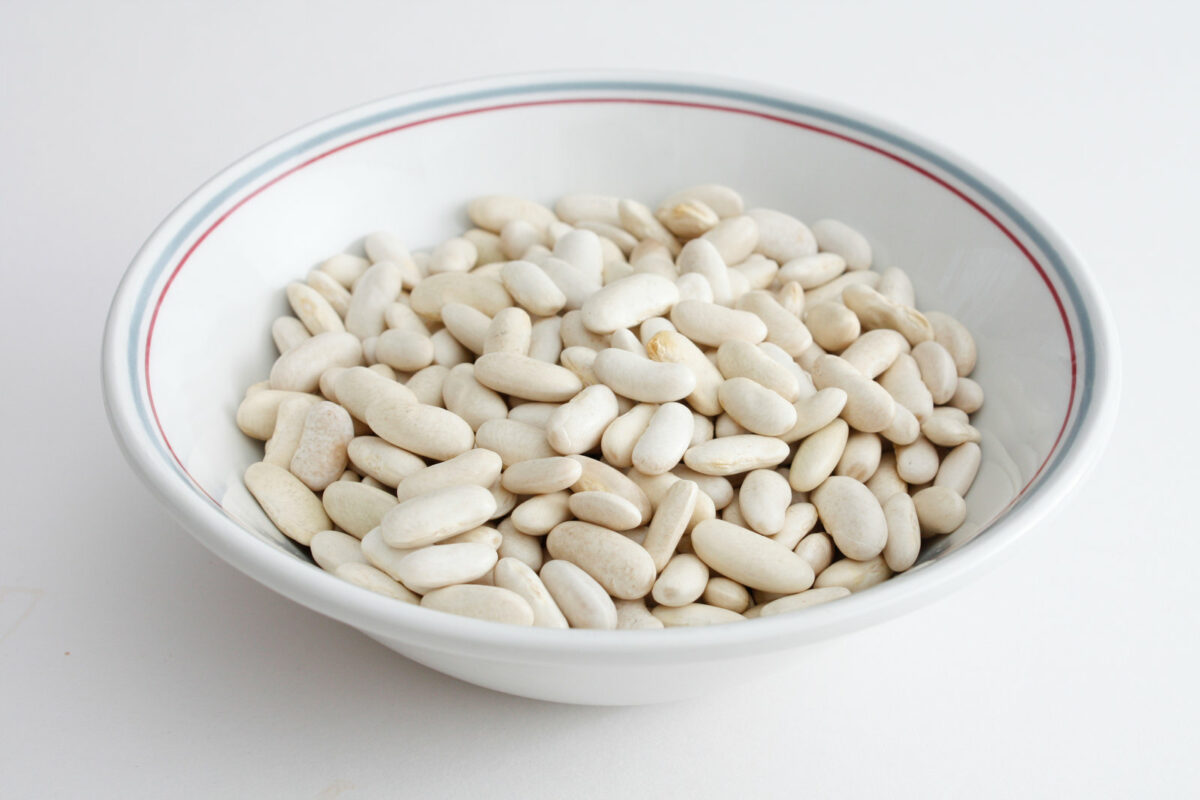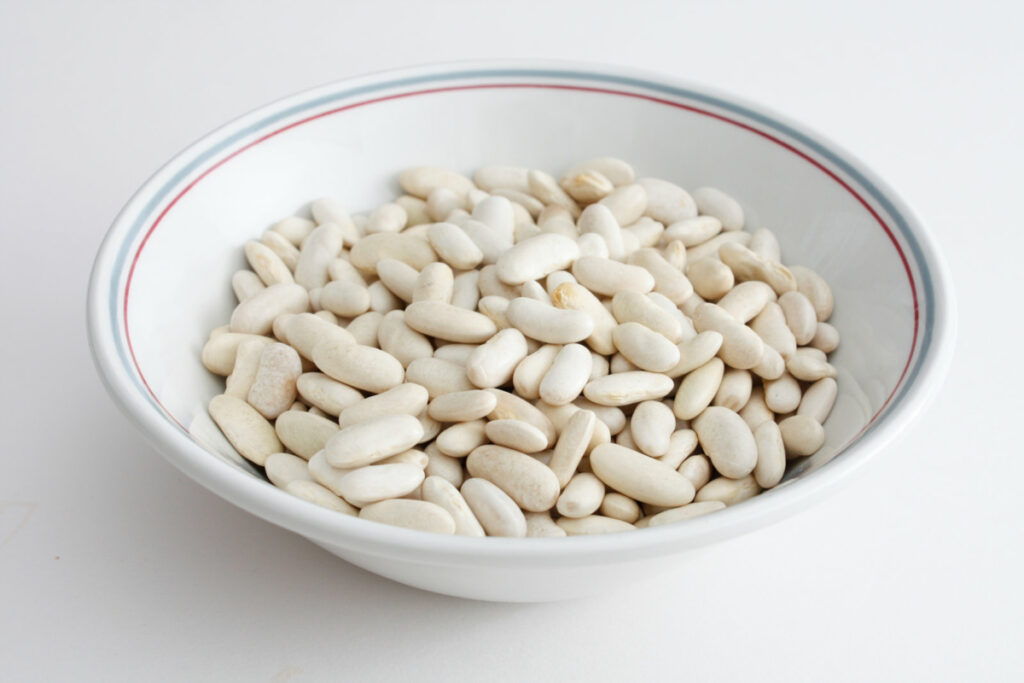 Chickpeas
Chickpeas, also known as garbanzo beans, are versatile legumes that are high in protein, fiber, and other essential nutrients and make a healthy choice for any meal.
They also have a similar mild flavor and texture to butter beans, making them an excellent substitute that won't overpower other ingredients in your dish. These versatile legumes can be used in a variety of recipes, including toast, stews, vegetables, and dips.
Chickpeas are a popular ingredient in Middle Eastern and Mediterranean cuisine and can be seasoned with multiple spices to add flavor and enhance the taste of your dish.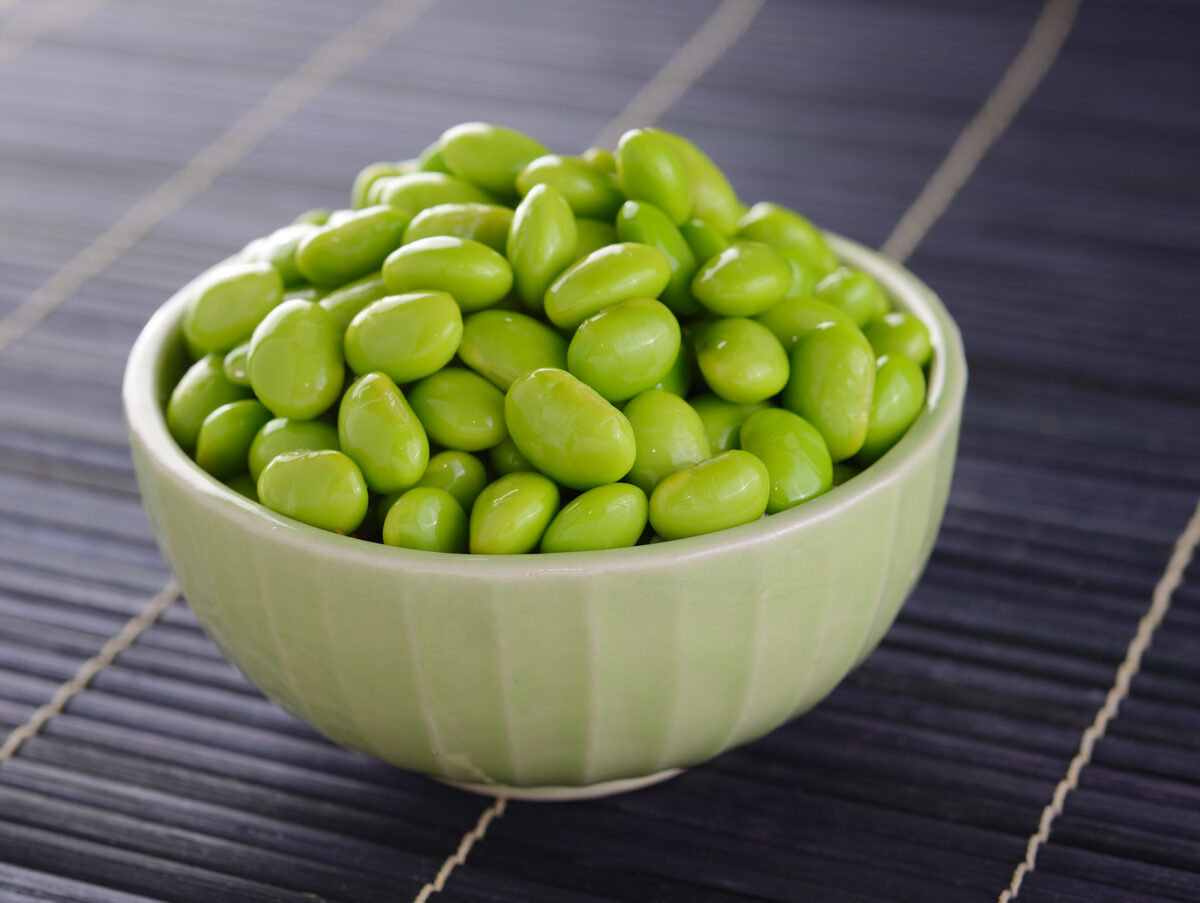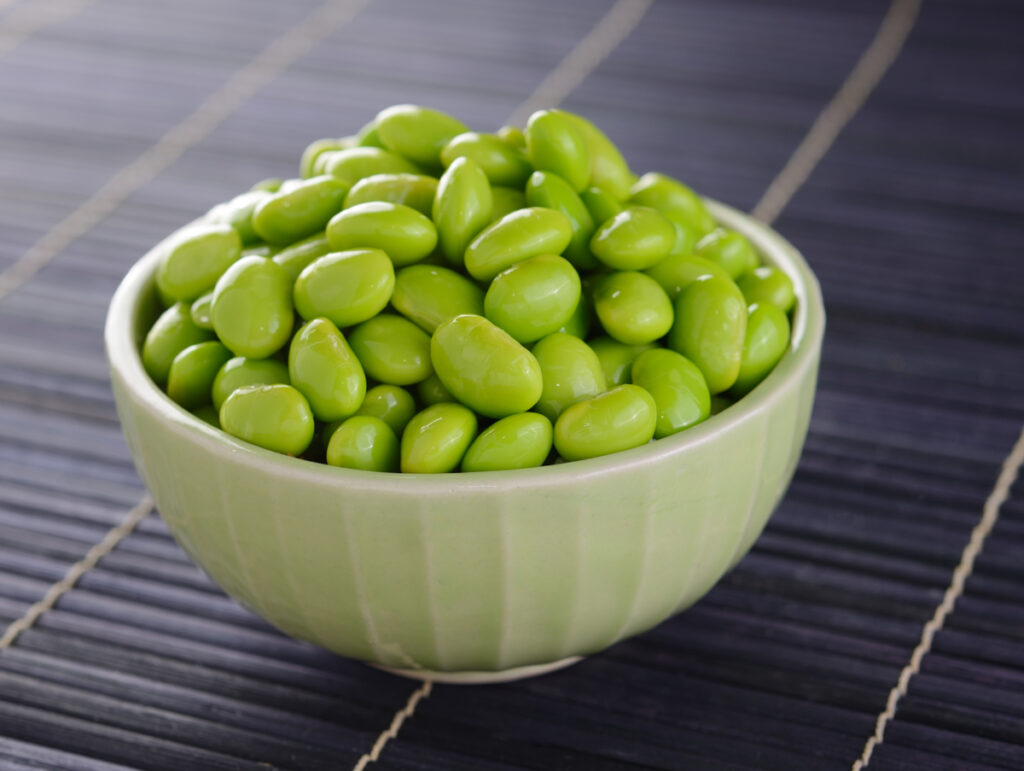 Edamame Beans
Edamame are a fantastic lima bean substitute that offers a rich source of protein, fiber, and various essential vitamins and minerals. Not only are they nutritious, but they're also low in calories, making them an ideal option for those who are looking to lose weight or maintain a healthy diet.
Whether you're making a salad or a stir-fry, these beans make for a great addition. They're also a delicious snack when boiled or roasted with some salt and spices, making them a healthy and satisfying option.
Edamame are also incredibly easy to prepare, as they can be purchased fresh or frozen and only take a few minutes to cook. To prepare them, simply boil them in salted water for 5-10 minutes until they're tende; for a crunchy and tasty snack, you could also roast them in the oven with some olive oil and seasonings.
Pinto Beans
Pinto beans are a versatile and nutritious legume that offers an array of health benefits. They're not only a terrific source of protein and fiber, but also of various essential vitamins and minerals, including iron and folate.
Pinto beans can be used as a substitute for butter beans in many different dishes, including brisket stews, chilis, and meat pies, and are also a staple ingredient in Mexican and Southwestern cuisines with a variety of spices and flavors.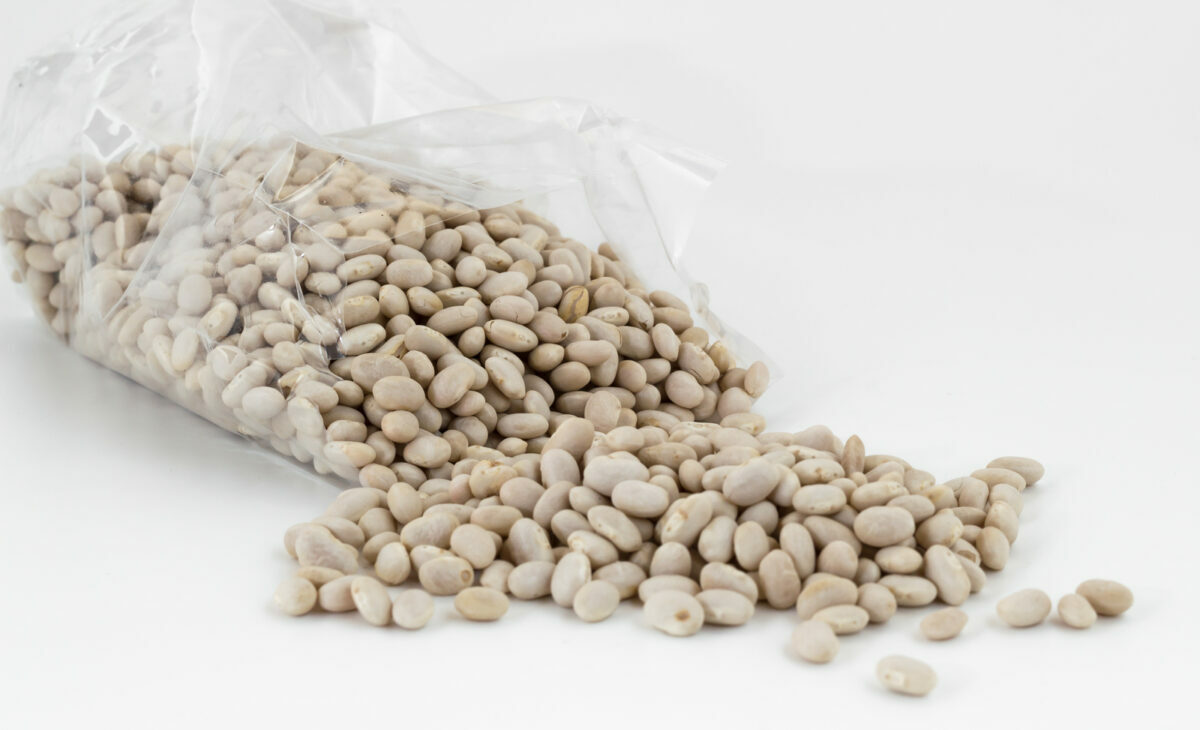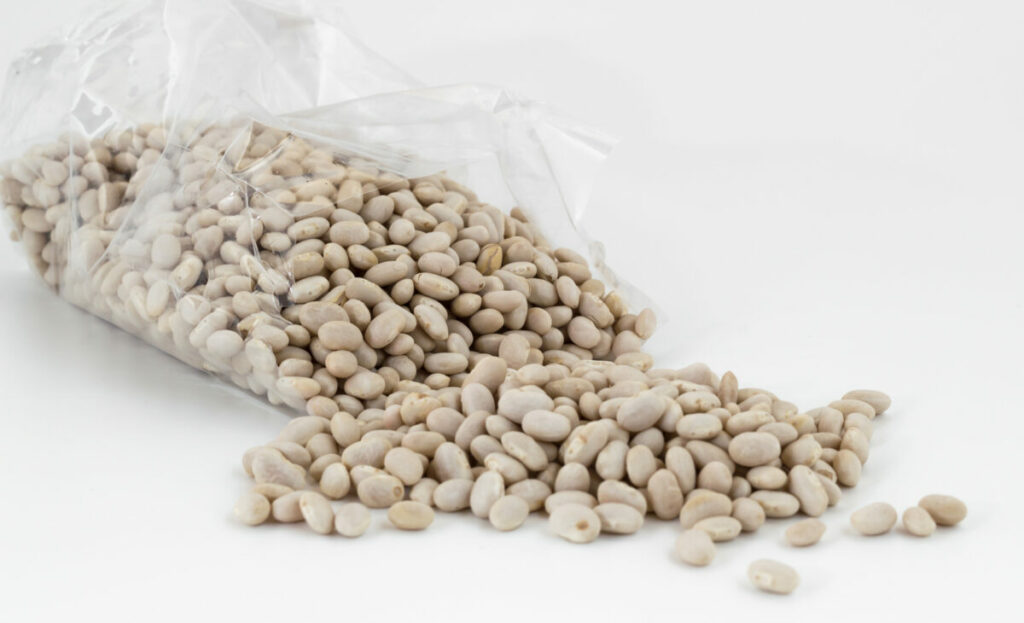 These small, oval-shaped beans are mild and creamy, making them a versatile ingredient that can enhance the flavor of many dishes. Navy beans are also a great source of essential vitamins and minerals, such as iron and folate, and are low in fat and calories, making them a healthy addition to any diet.
These beans do have a softer texture than butter beans, and so may break down more easily when cooked. However, they are a great option when making soups and casseroles, where their creaminess can add a nice texture to the dish.