While I don't identify exclusively as a "snacker," I certainly like to graze often during the day, and would prefer potato chips to meat loaf. So when I started the low histamine diet and cut out snack foods, well, it didn't last long. I backslid into inflammatory potato chips until I found a bunch of low histamine snacks I could both enjoy and tolerate. Doesn't that sound like a unicorn, some days?!
Below is a compilation of mostly vegan low histamine snack ideas from my own experience (plus those of a few friends who can tolerate slightly different foods). This list is NOT just cut fruits and homemade granolas. The goal is to provide safe, but nutritious and delicious options for when you just don't want to or have the time to make a full meal. Many of the ideas also contain one or more antihistamine foods, which you should try to emphasize when possible.
I do feel the need to warn you, though, that eating more times a day generally makes you release more histamine into your body. Therefore, snacking between meals is discouraged on the low histamine diet. Note that all of these are vegan friendly & low histamine snacks, unless marked with an asterisk.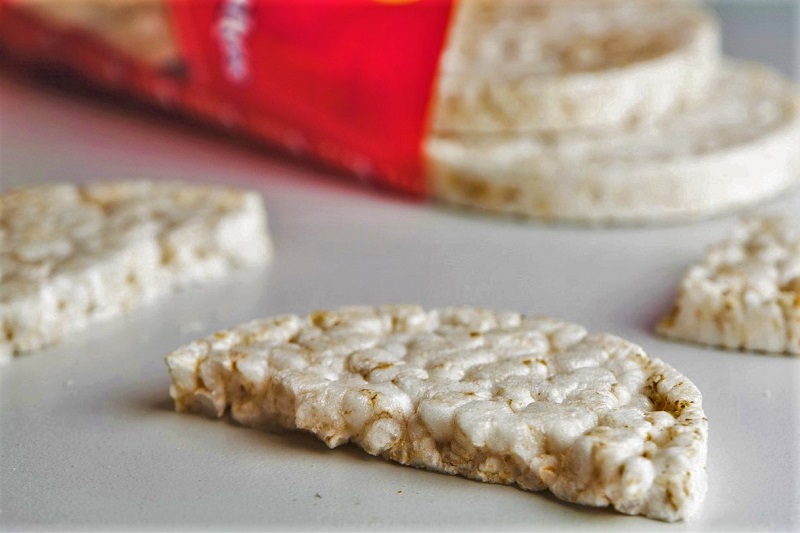 13 Low Histamine Snacks
Rice Cakes with Shmear
This is pretty self-explanatory, but go find some rice cakes made with only rice and maybe some salt (I love these brown rice cakes). Then add shmear. I prefer my rice cakes with salted macadamia nut butter or sunflower butter, and maybe some microwaved mashed blueberries if the occasion calls for it. You can pretty much put anything on rice cakes. Yes, even that.
Low Histamine Nuts (Seasoned, Of Course!)
I am a huge fan of soaked & toasted nuts with plain sea salt. Sometimes I like to add a spice blend, but I think that high quality nuts have their own sweet + umami combo that is just more enjoyable plain. If you want to add a low histamine seasoning, I recommend going South Asian and toasting your soaked & dried nuts in the oven with a drizzle of coconut oil + ginger, garlic, cumin, and a touch of cardamom (adding kaffir lime leaf levels this up hugely).
Low histamine nuts include:
pecans
pistachios
macadamias
pine nuts
pumpkin seeds
hazelnuts
Brazil nuts (only a few per day)
Sweetened Low Histamine Fruits
I had to include it or the list would be incomplete! Blueberries, apples, pears, mangoes, cherries, peaches, and usually raspberries are all safe, snackable low histamine fruits. I particularly like bringing a tupperware of prepared fruit with a tiny container of coconut cream sweetened with manuka honey, and then pouring the cream all over the fruits and eating it all with a spork. This is the hiking companion to almonds that you never knew you needed.
Freshly-Made Popcorn
Blue or purple popcorn, popped at home in coconut oil and dressed in sea salt only, is actually rich in antioxidants (as well as lectins, if you have an issue with them). Add in a touch of monk fruit and you've just made a delicious low histamine dessert or snack! Just be sure to buy organic popcorn kernels when you can, otherwise there's a high chance of pesticide residue.
Popped Sorghum
Sorghum is both one of my favorite low histamine snacks to buy and the bane of my popcorn maker. The grain itself is a great low lectin alternative to popcorn, but I recommend buying it pre-popped rather than attempting it yourself (unless you have the patience of a saint). This is because you'd be lucky to have 10% of your sorghum kernels pop when making it at home, even if you buy special sorghum for popping. I think that popped sorghum tastes like a cardboard imitation of popcorn, but with enough monk fruit and sea salt and ghee, I'll eat most anything crunchy.
Homemade Trail Mix
While most store-bought trail mixes or granolas will have a thick coating of inflammatory sugar, a homemade version can include whatever you're currently able to eat. To make a granola base, check out this recipe and adjust for your own tolerated ingredients. While chocolate is off the table, you can still add things like: shredded coconut, seeds, nuts, crystalized ginger, gf pretzels, and more!
Potato Chips (yes, really)
Unless you have a nightshade or lectin issue, all potatoes are low histamine snack fodder— think chips, french fries, hash browns, mashed, and more. This includes sweet potatoes, which also make great chips if you have an air fryer. As long as they're fried in low histamine oils like avocado oil, you could even make a bunch of pre-salted chips with both regular and sweet potatoes, and keep them pretty well in the freezer for easy reheating. They're great drizzled in garlic olive oil and another pinch of salt!
But if you don't have time for all that prep, you may be wonder are potato chips low histamine off the shelf? The answer is both yes and no, because most bagged potato chips have 10+ ingredients, making them hard to compare. Potato chips histamine levels vary greatly, so your best bet for low histamine chips is a plain salted flavor, made in avocado oil, olive oil, or sunflower oil. There are a few brands which only use sunflower or avocado oil, one of which is Route 11 Potato Chips, which are easily available in the US.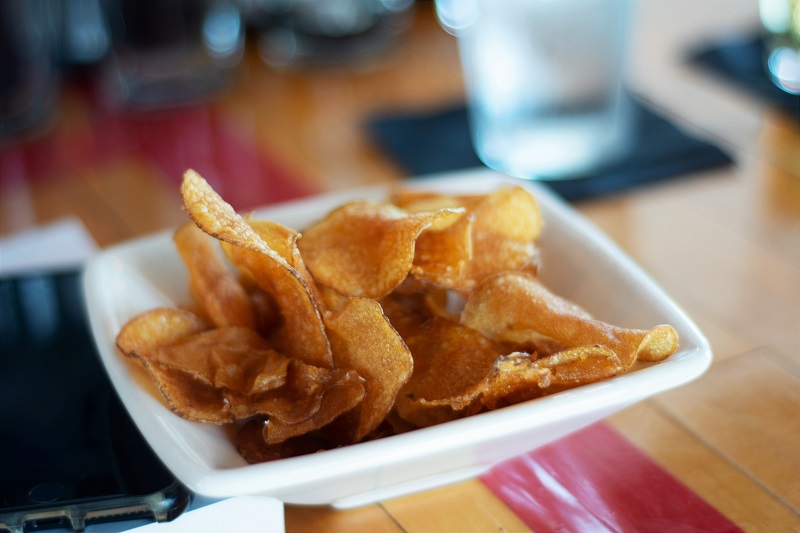 Homemade Hummus & Blue Corn Chips
Over the spring, hummus became my new favorite food to make in batches and freeze. The ingredients— chickpeas, tahini, olive oil, garlic, cumin, and a touch of lemon juice— are all histamine-friendly (you can switch lemon for lime or pomegranate juice) and freezable. I soak dried chickpeas overnight and then cook them in a pressure cooker, which takes well under the 1.5-2 hours it takes on a stovetop, then I proceed with making hummus as detailed below.
My last batch made 9 cups, which I froze in large ice cube trays and continue to defrost in the microwave every time I need a healthy snack. Pair your hummus with blue corn tortilla chips, which offer an extra antioxidant bump, in lieu of the traditional pita bread.
*Hard-Boiled Eggs with Sea Salt
Another one that's pretty self-explanatory, but also holds a special place in my heart. Hard-boiled eggs plus sea salt has been my main source of protein many days before (partly because I'm constantly deficient in iodine). Ironically, the fresher the eggs, the harder they are to peel, but it's always worth it to have a "safe" low histamine snack on hand!
Click here to learn how to hard-boil eggs.
Crispy Kale Chips
While these generally have a short shelf life, they're so healthy and so munchable that I had to include them. For a more traditional and lower-oxalate option, grab some flat-leaf kale. I used to love making a Caribbean curry kale chip in my oven, but now I prefer a good garlic & sea salt crunch, usually alongside a saucy chicken dish, but they're still super snackable.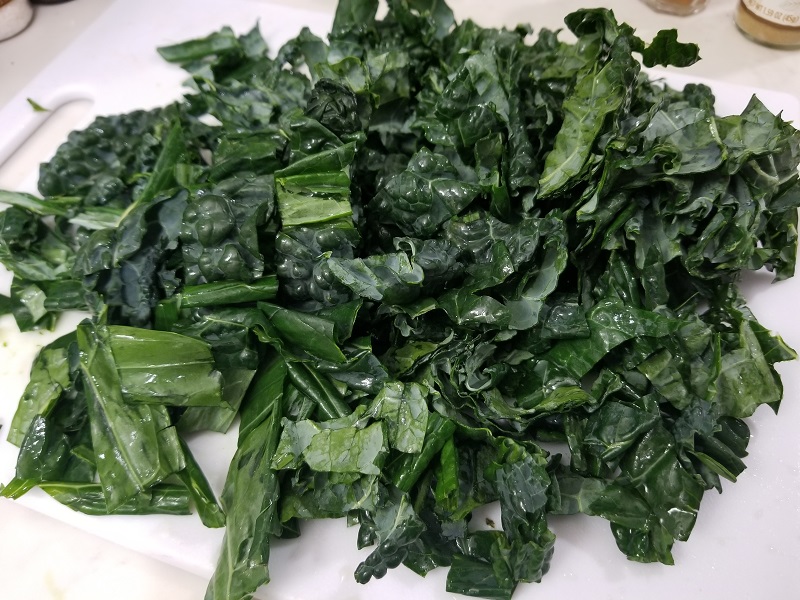 Savory Lentil Chips
This is a high-lectin recipe, but if you don't have any lectin issues (like me), then these are wonderful bites of dense umami. I love dipping them into the painstakingly-made homemade hummus I have every so often, but they're also great with a variety of dips and meat salads and stews.
Berry Popsicles
Popsicles aren't just for summertime! I think that coconut-based fruit popsicles are my favorite thing in our freezer, and as a result, I usually have at least two flavors on-hand. The ingredients are so simple: mashed fruit, coconut milk, and a bit of manuka honey or date syrup, if needed. Note that these are also great with mangoes, cherries, and raspberries (if tolerated).
*Vanilla Almond Cookies
Okay I know cookies don't really sound like snack food, but if you had my sweet tooth you'd understand. These cookies are more comparable to the British concept of a biscuit, somewhere between a cookie and a cracker (in both sweetness and texture). I like to undercook these cookies and serve them with berries and coconut cream after lunch, but if you're just looking for something snacky on the sweet side, this is for you. Recipe contains eggs.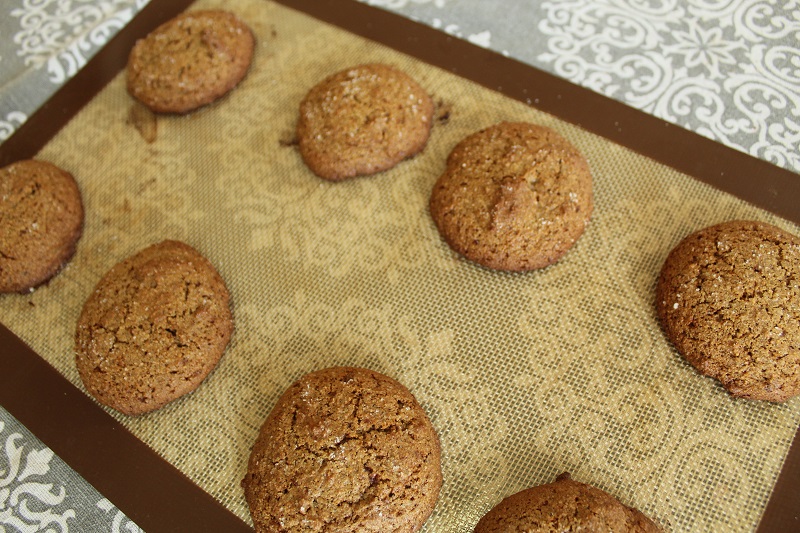 Store Bought Low Histamine Snacks
Popcorn
Roasted Lotus Seeds
Rice Cakes
Potato Chips
Tortilla Chips
Popped Sorghum
Pomegranate seeds, apples, and peaches