There aren't so many low histamine cake recipes out there, and at the moment of publishing, even I don't have a cake recipe on this site (but that will soon be remedied). So for around the holidays and anytime you're feeling peckish with a sweet tooth, here are a few of your histamine-friendly options.
I found that there are a few recipes which look quite similar, so for ones with lots of ingredient overlap, I just picked the recipe whose directions were easiest to follow.
I'm only sharing recipes containing low histamine ingredients, but most people will still have a few random ingredients they know trigger a reaction and will need to avoid regardless of histamine content, so listen to your own body, and then let them eat cake.
Medical Disclaimer: as with everything on this site, this article is provided for information only. I strongly urge you to speak with your doctor or a licensed medical professional in order to assess whether or not you have histamine issues, and/or which foods cause a histamine release for you personally. Every body is different, and some people will tolerate different foods than you do. Please keep comments respectful.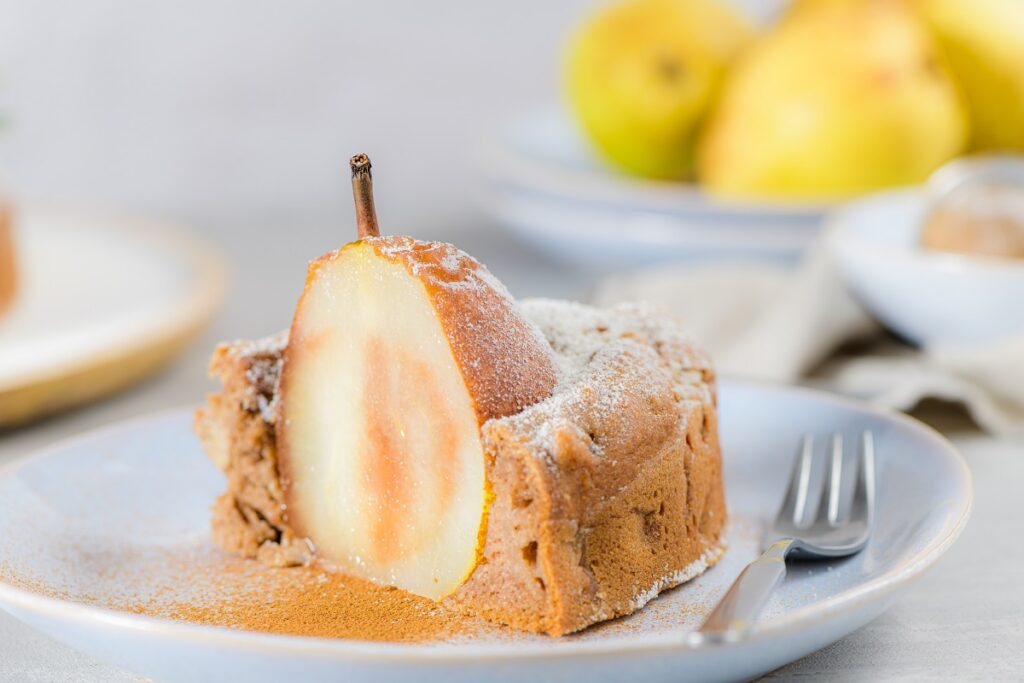 Recipes for Low Histamine Cakes
Low Histamine Carrot Cake
Possible triggers: coconut flour, eggs, lemon juice
A more unusual recipe in that it uses coconut flour and a great abundance of eggs (10!) to come together, this low histamine carrot cake takes a bit of work, but is so worth it. Cardamom, ginger, and vanilla are the base of complexity to make this cake more flavorful, though the carrots do a lot of the work.
Coconut is a type of low histamine flour which absorbs a great amount of liquid, so to prevent from ending up with a dry cake once frozen, it benefits greatly from a frosting or topping.
Low Histamine Peach Shortcake
Possible triggers: flour blend, xanthan gum
Somewhere between a biscuit and a mini shortcake, these single-serve peach cakes are the perfect recipe to pull together for a party. It's a versatile recipe, forgiving enough to make with any softer stone fruit, and perfect to pair with any topping you'd like.
Try mixing it up with some coconut cream and a drizzle of simple syrup, like my sugar-free lavender syrup. Alternately, jam & butter, homemade frosting, or a dollop of cardamom whipped cream would really bring this together.
Pumpkin Apple Cake
Possible triggers: oats, cinnamon, pumpkin
Not all of these recipes are fall-friendly, but this low histamine cake shares all the elements most Americans associate with the latter part of the year. While not everyone may tolerate pumpkin (it's a much-debated 'histamine liberator'), if you do, this is the perfect sweet treat to pair with a simple glaze. It's also egg-free and dairy-free.
Pecan Apple Loaf
Possible triggers: oats, applesauce, cinnamon
While the cinnamon is optional, the flavor is full. This sugar-free apple loaf is sweetened with two types of apple and goes great with a pat of salted butter & jam or a bit of simple glaze. Just like why I love sesame-based halva for a low histamine dessert, the loaf uses a hefty base of nuts plus some oats to make a protein-balanced and fiber-rich cake.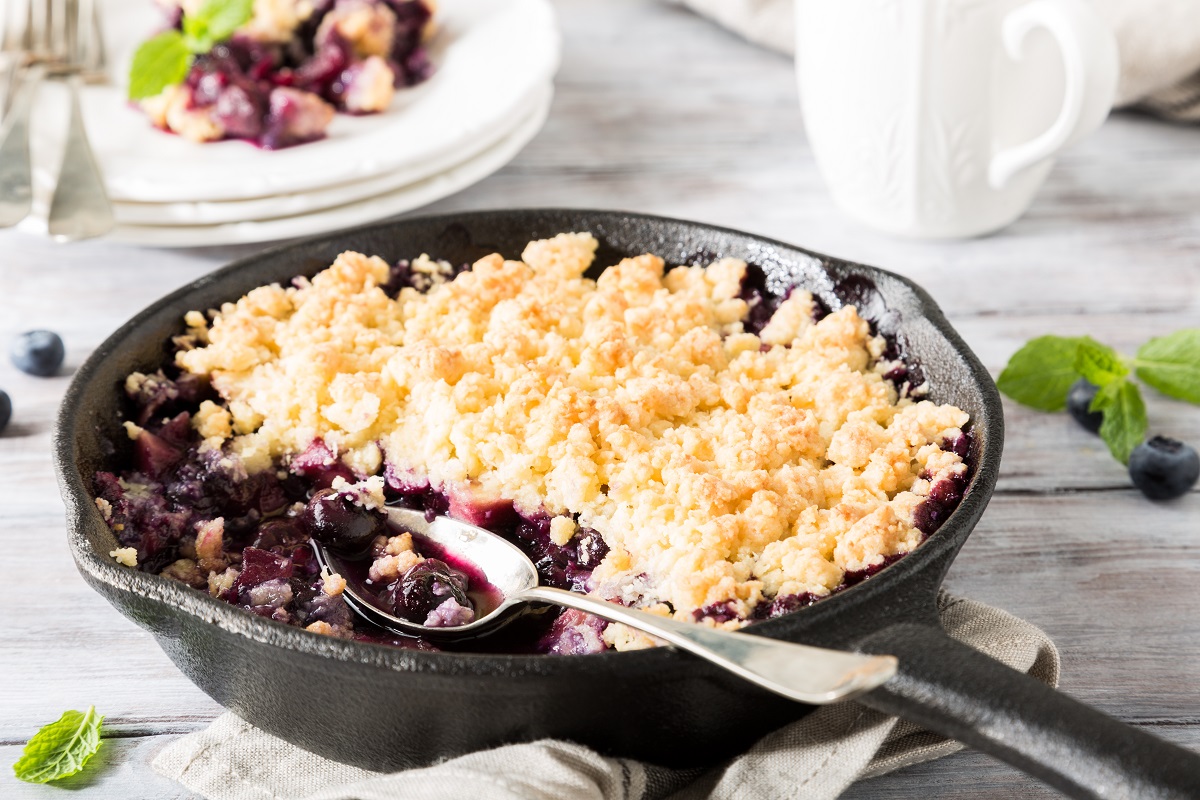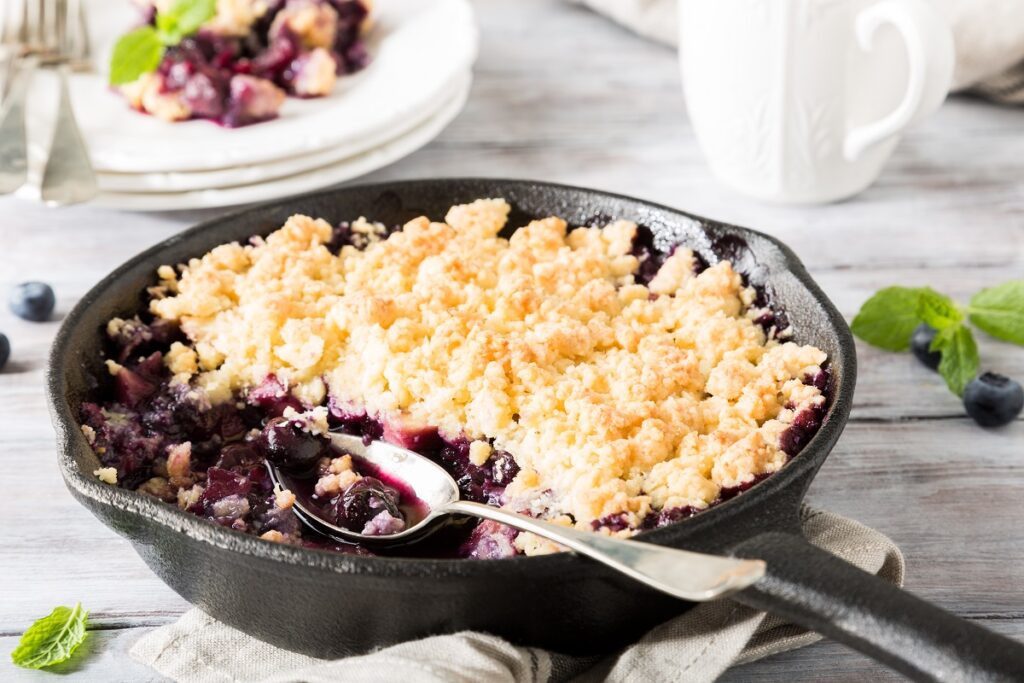 Almond Flour Blueberry Cake
Possible triggers: almond flour, eggs
The perfect pick for breakfast or for dessert, this low histamine almond flour cake is low in sugar, somewhere between a thick cake and a typical pancake.
It doesn't call for a binder other than the eggs, so between 5 ingredients and a 30-minute trip to the oven, you'll find yourself set with a small cake to enjoy with salted butter, jam, frosting, or coconut condensed milk.
Cassava Flour Vanilla Cake
Possible triggers: sugar, butter, eggs.
If you don't bake much with cassava flour (outside of a blend), then you may be surprised by how thick and sticky this batter ends up being. But rest assured, it's supposed to be like that; cassava flour comes from a starchy root, so once the flour is combined with a liquid, it takes on a glutinous texture.
The recipe also calls for about a tablespoon of vanilla extract (or half as much vanilla powder), so this is a very fragrant, vanilla-forward cake.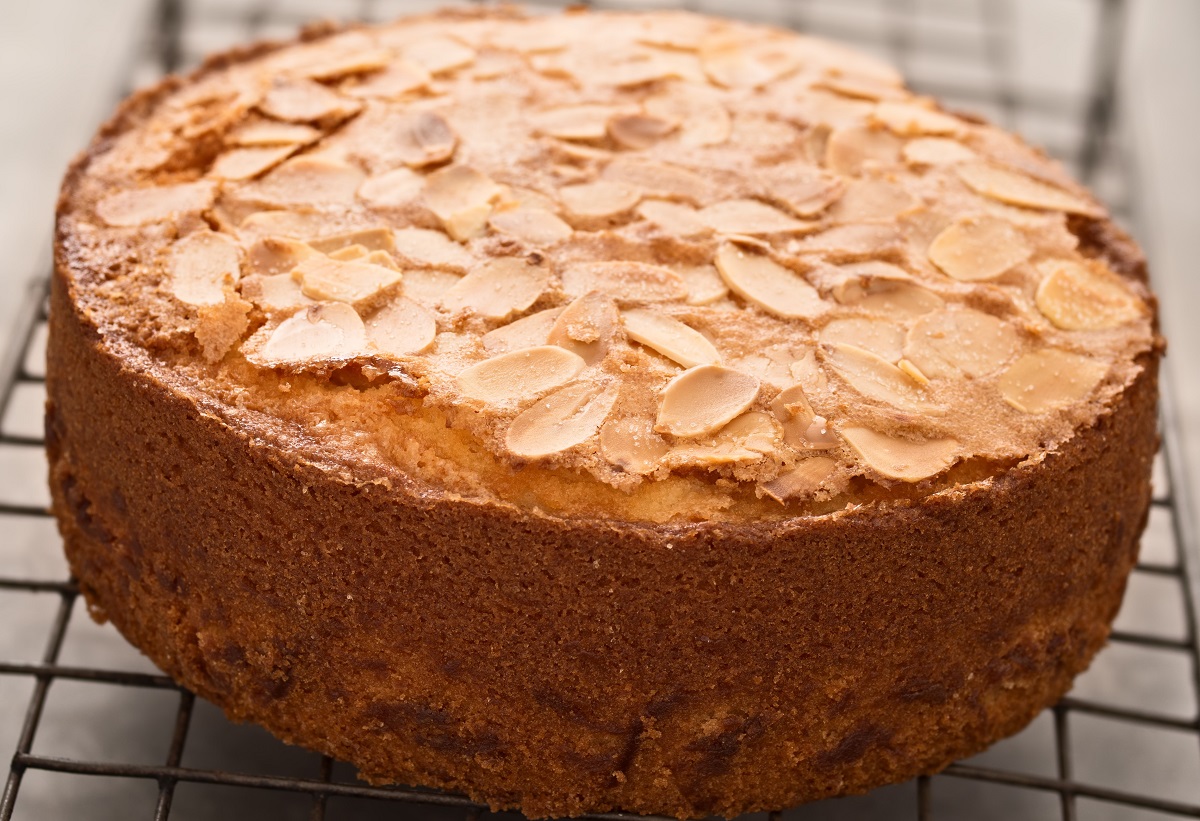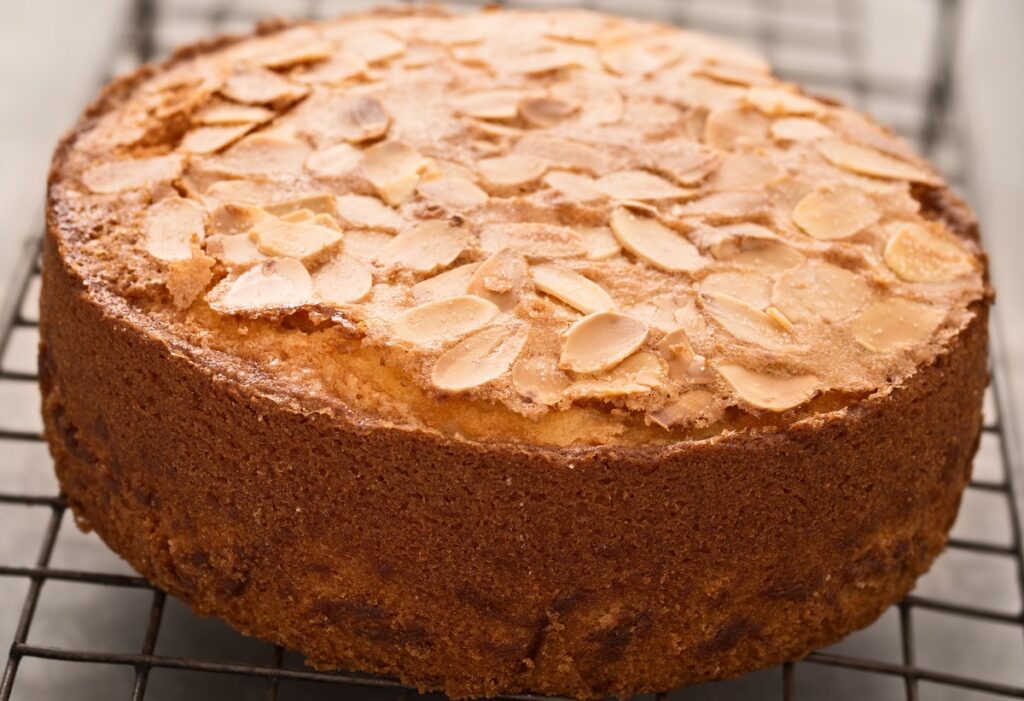 Sweet Potato Ginger Crumb Cake
Possible triggers: oats, butter, eggs, honey.
This large sweet potato cake is a great example of a kid-friendly treat that works equally well as a snack or as a dessert. It one-for-one replaces wheat flour for oat flour, making a very dense, biscuity cake by also using sweet potato & egg in place of gluten rather than the typical xanthan gum or psyllium husk.
This is the pick for people who love the seasonal flavor of roasted sweet potato as well as the crumble of buttery oats. For a fun twist, try swapping the oats in the crumb topping for one of my low histamine granola recipes.