Are you looking for a way to meal prep low histamine meals when you have the energy? This article covers a selection of my favorite healthy freezer meal recipes.
Each of these recipes and meal ideas are perfect for those of us who don't have time to cook every day but still want to eat as nutritiously as possible. It includes a variety of low histamine breakfasts, lunches, dinners, desserts, snacks, and even soups.
With any of the healthy freezer meal recipes below, you can prepare multiple servings of each meal at once and store them in the freezer in single serving reusable containers for later consumption.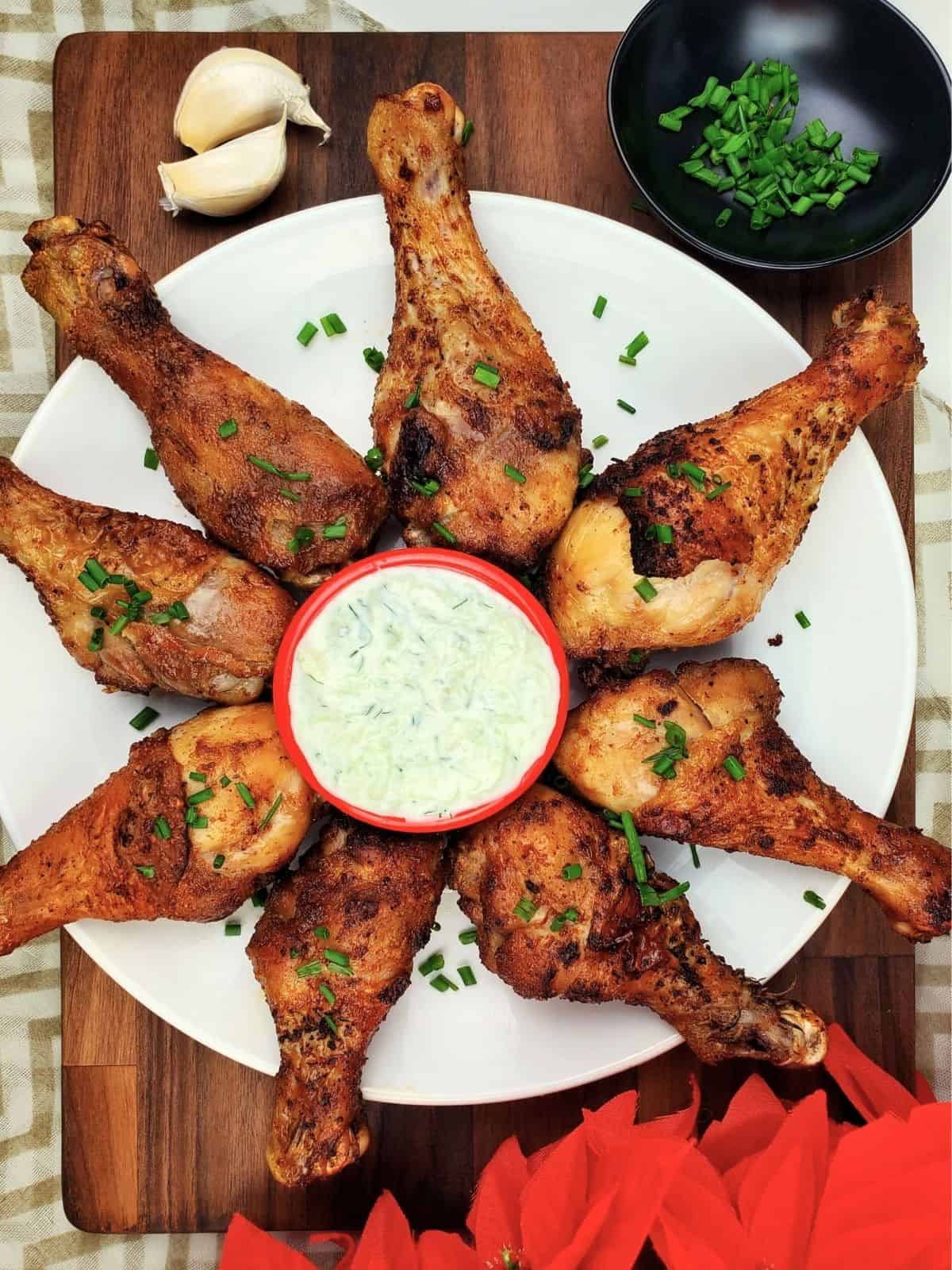 Jump to:
Healthy Freezer Breakfast Ideas
Slice of bread with Garlic Herb Butter for those who prefer a lighter breakfast. You can even make these in advance and slide parchment paper between the slices before freezing to make them easier to pull off.
An Air Fryer Blooming Potato with 2 fresh or frozen scrambled eggs (they're surprisingly decent defrosted), and anything you'd like to mix in.
Lemon Basil Pesto over Air Fried Potato Slices, though you can also add in any number of other vegetable side dishes for a smorgasboard type of brekkie.
Try these GF DF Waffles with Sweet Cherry Jam or any other type of topping you'd prefer, including maple syrup and whipped cream.
Candied Pumpkin Seeds are also often known as candied pepitas, their name in Spanish, and are surprisingly good over oatmeal or just pinch by pinch.
Or even my Easy Vegan Pancakes with Rose Blackberry Jam and a small pat of butter or ghee.
My favorite breakfast is one of these Chestnut Flour Crepes with Vanilla Blueberry Jam and a dollop of ricotta or goat milk cheese.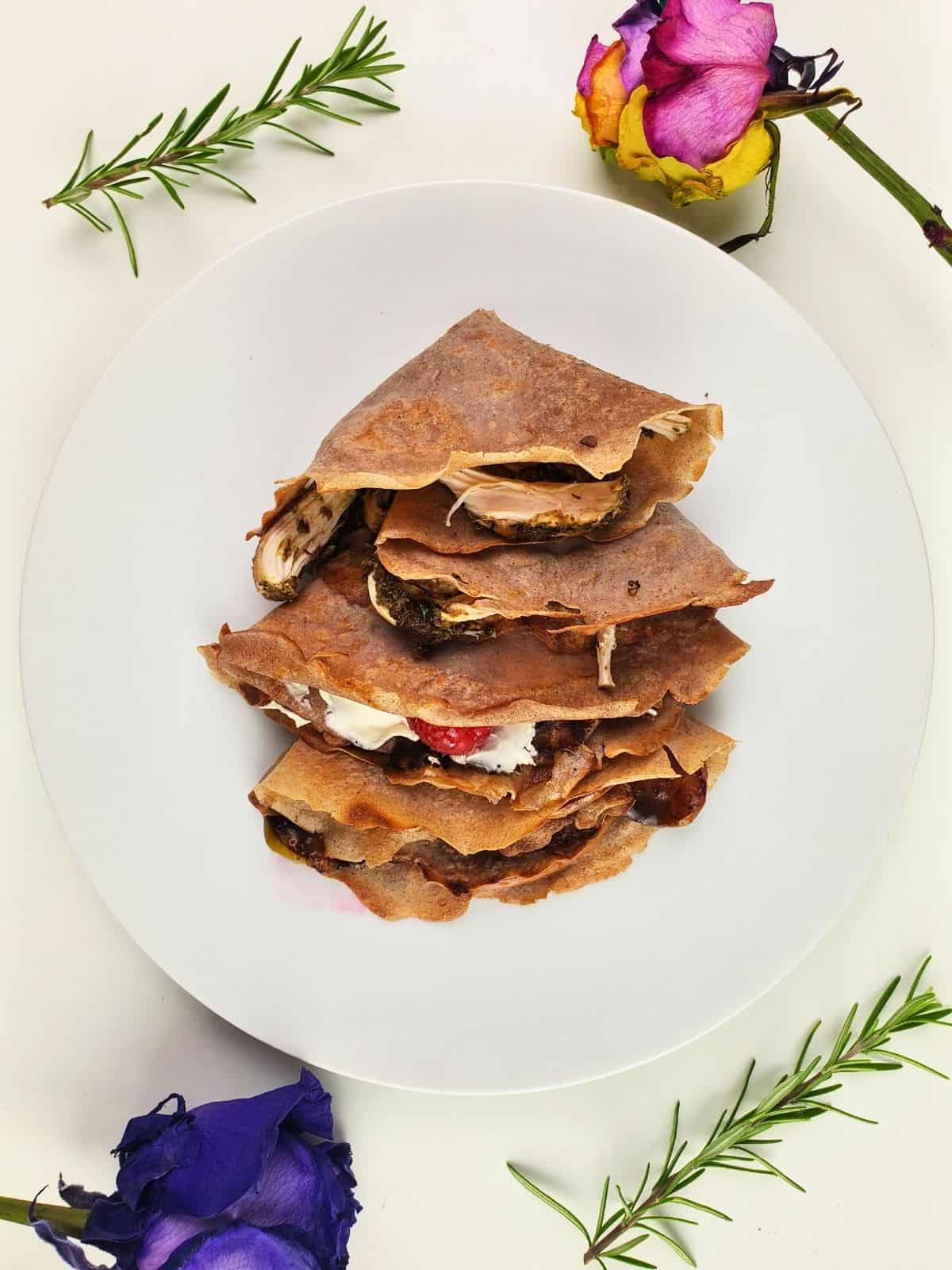 Healthy Freezer Lunch Ideas
Sheetpan Onion & Sumac Chicken with Potatoes - it's important that you cut the potatoes and onion to the right size here, but it all cooks on one pan, so it's both easy to make and dirties nary a pan.
Homemade Hummus & Sheetpan Hummus Chicken - I love how perfectly these two recipes go together, and even if you can't tolerate lemon juice, the chickpeas cover up the sumac used in its place.
Warming Chicken Curry (one pot recipe) plus Maple Garlic & Rosemary Carrots, which would bake up perfectly while you make the curry, and then all heat up easily after being stored in single-serve freezer containers.
Kalonji Chicken & Squash Stew heats up beautifully from my favorite glass freezer containers.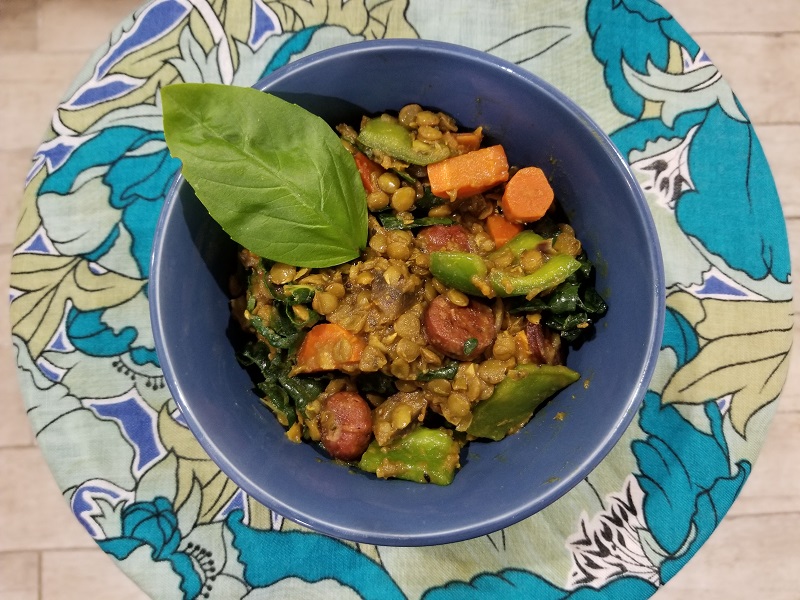 Hearty Spanish Lentil Stew with or without sausage is great with its mix of carrots, bell peppers, kale, and rich mix of low histamine spices.
This Rosemary Garlic Lamb Skillet is made with carrots and potatoes, though it would be even brunchier if made with sweet potatoes and a pinch of cumin. For a great side dish, try it with some Sauteed Butternut Squash.
My Pizza Crust can be topped with Red Pepper Nomato Sauce and frozen unbaked, but then you can add fresh basil and slices of cheese once you find one you tolerate, and bake it as directed.
Your favorite pasta would go great with my Macadamia Pesto Sauce as-is or alongside any fresh or frozen cruciferous veggie.
Freezer-Friendly Soups
My Butternut Squash Tahini Soup goes really great with a side of Garlic Herb Sauce over Crispy Roasted Za'atar Potatoes.
3-Ingredient Butternut Squash Soup should always be served with a dollop of Pecan Pesto and a side of Rosemary Garlic French Fries.
This Creamy One-Pot Carrot Ginger Coconut Soup is vegan-friendly and tastes great with some Crispy Garlic Ginger Kale on the side.
Healthy Freezer Dinner Ideas
Honey Turmeric Chicken Thighs go great with Air Fryer Potatoes and Carrots, all of which taste great even after an indeterminate amount of freezing (in my extended experience).
Chicken and Squash & Apples are a rather sweet dinner dish, but that just means they go even better with Crispy Garlic Smashed Potatoes, which bring an extra salty note to your plate.
Lemongrass Chicken is typically served in our house with these Blistered Carrots, either baked or made in our air fryer.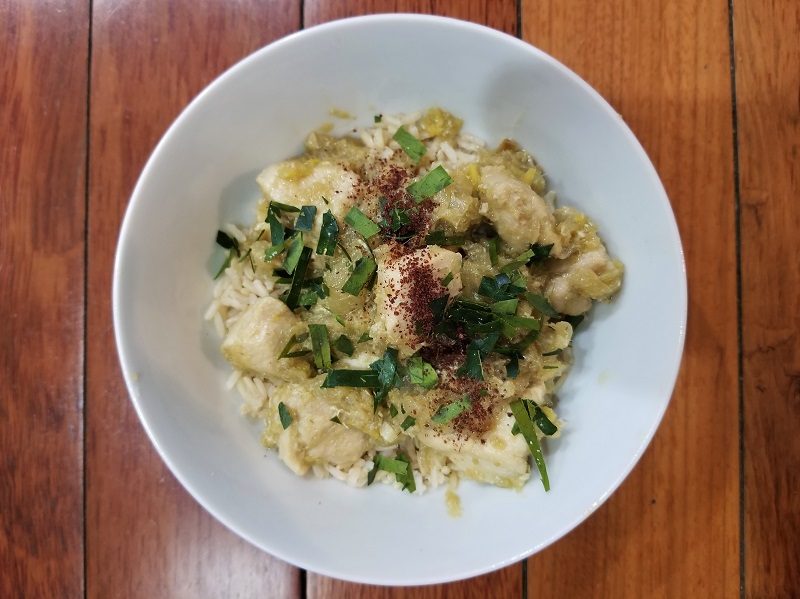 We love storing single servings of thise Honey Butter Chicken Breast with Oven-Roasted Sweet Potatoes, which are sliced before being baked.
Serve these crispy Grain-Free Chicken Tenders with Garlic Herb Tahini Pasta or just dip them in the garlic herb tahini sauce itself.
My Baked Lamb Meatballs tase delightful with Sunflower Seed Pesto and a side of Almond Milk Mashed Potatoes.
These crispy Honey Garlic Chicken Wings taste even more balanced with sides of Baked Crispy Turmeric Potatoes and steamed broccoli.
Healthy Freezer-Friendly Desserts
I'd be remiss if I didn't include these Creamy Mango Popsicles, which take just two ingredients and freeze up into a healthy make-ahead dessert.
Blueberry Nice Cream can be made with or without basil, swapping out the same amount of almost any other herb, such as mint, lemon basil, or even lavender syrup for a twist.
Fresh Mint Ice Cream can be made in pretty much any ice cream maker, though it's very important to use fresh mint if you're making everything to a T.
When made at home, Mango Sticky Rice is both healthy and delicious, though it can take some practice to get the sticky rice exactly right.
This Roasted Butternut Squash & Apples takes less than a half hour to bake up in the oven, and are great as a side dish or a dessert for the holiday season.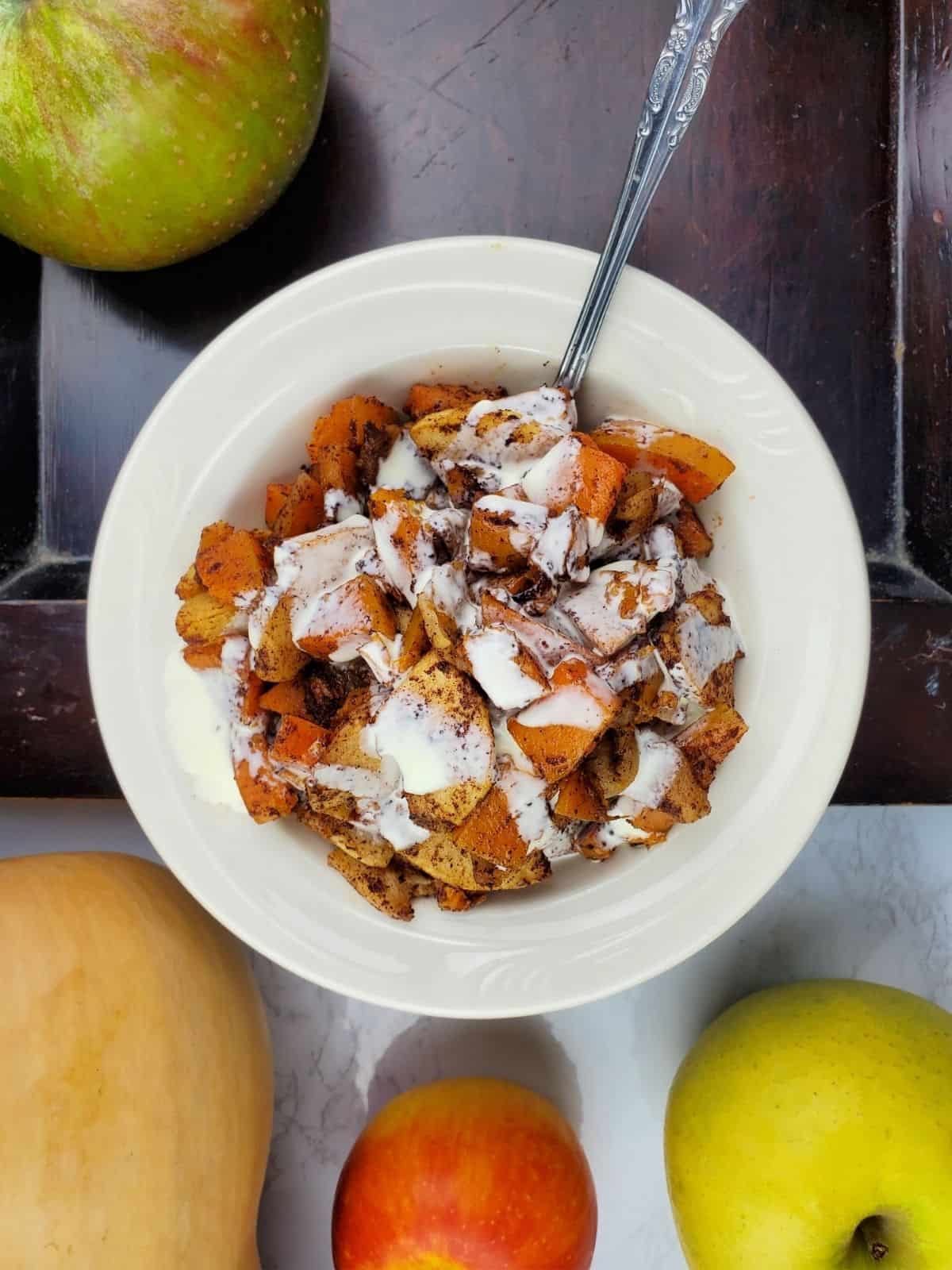 Spiced Baked Apples are a versatile sweet treat you can make in a toaster oven, air fryer, or even a convenional oven, easy to customize with the spices and the toppings.
Spiced Apple Crisp with a drizzle of Homemade Blackberry Syrup is a unique treat for the fall, and just as good after a dip int he deep freeze as they were on day 1.
Maple Ginger Acorn Squash is one of my favorite winter desserts, great to enjoy as a holiday side or a sweet treat. I prefer to initially cook them in the oven and then reheat them in the air fryer with a sprinkle of coconut sugar.
You can always make cookies and freeze them to break off and reheat in the air fryer for a couple of minutes each. These White Chocolate Macadamia Cookies are both dairy-free and gluten-free, though you ca use any white chocolate you think you'd tolerate.
Vanilla Almond Cookies with a drizzle of Homemade Ginger Syrup and fresh blueberries are one of the best-kpot secrets of the blog, as these were one of my first recipes and still a favorite freezer-friendly dessert.
Freezer-Friendly Snack Foods
My easy Plant-Based Granola freezes great and can be made nut-free if needed, but I like to eat it with bites of a frozen flaxseed pudding.
Spiced Gluten-Free Granola is great sprinkled on a tolerated yogurt.
Candied Macadamia Nuts made for a surprisingly delicious nut butter, though they also taste great just eaten by the handful.
Candied Pecans Recipe can be eaten out of the bag or chopped and put on a quick salad.
We love a no bake recipe, and these Ginger Tahini Protein Balls are a nice high-protein snack that can be made grain-free and/or vegan.
Homemade Macadamia Nut Butter over toast or something toast-like.