This year for the holidays, my whole family is flying 5 hours cross-country to spend the week with my sister. While the potential stress of this trip worries me, I'm thrilled to be able to stay in an AirBnB and cook most of our meals together.
She's already started stocking up on ingredients for batch-cooking all sorts of goodies, so I've spent the last couple of weeks coming up with lots of low histamine holiday dishes for her to choose from.
We have the classic squash & apples, of course, but also candied pecans, cardamom cookies, and ginger milk, along with mains like a spatchcock chicken or a dramatic whole roasted cauliflower. Whether you're new to low histamine eating or have adopted it as a lifestyle, there's a delicious low histamine holiday dish here for you.
Medical Disclaimer: as with everything on this site, this article is provided for information only. I strongly urge you to speak with your doctor or a licensed medical professional in order to assess whether or not you have histamine issues, and/or which foods cause a histamine release for you personally. Every body is different, and some people will tolerate different foods than you do. Please keep comments respectful.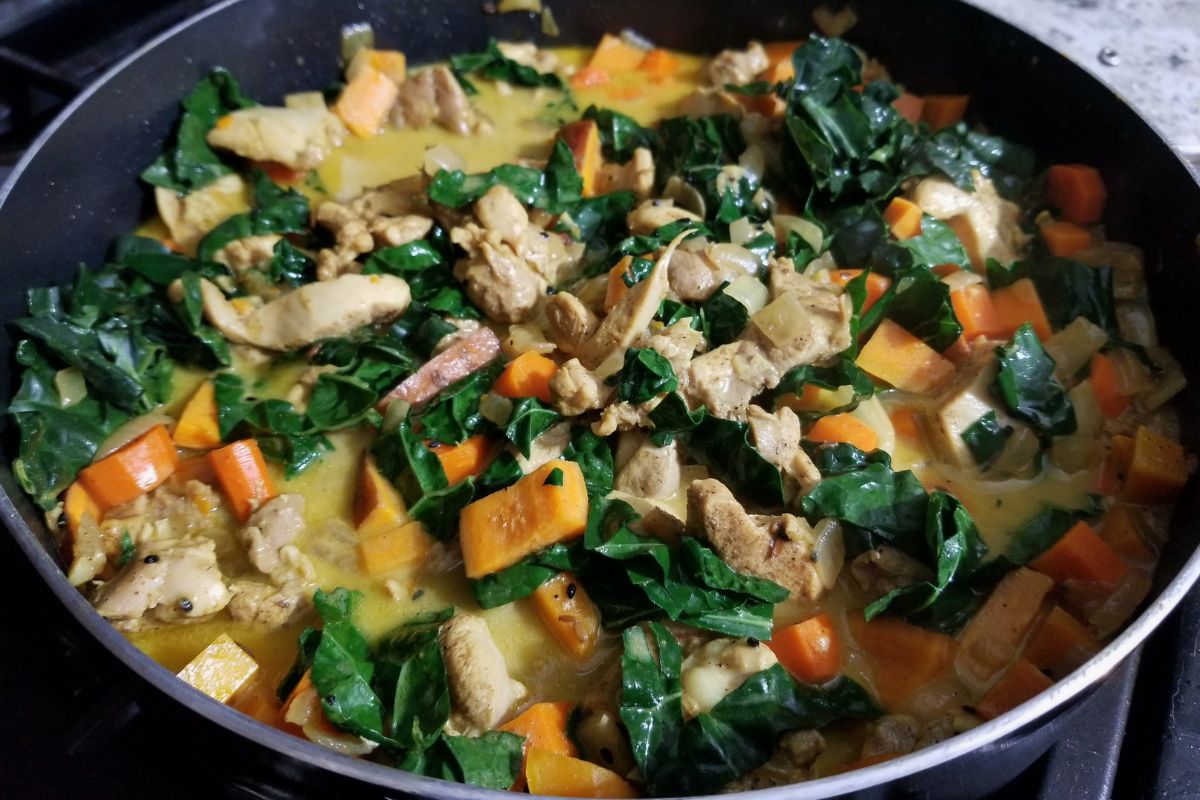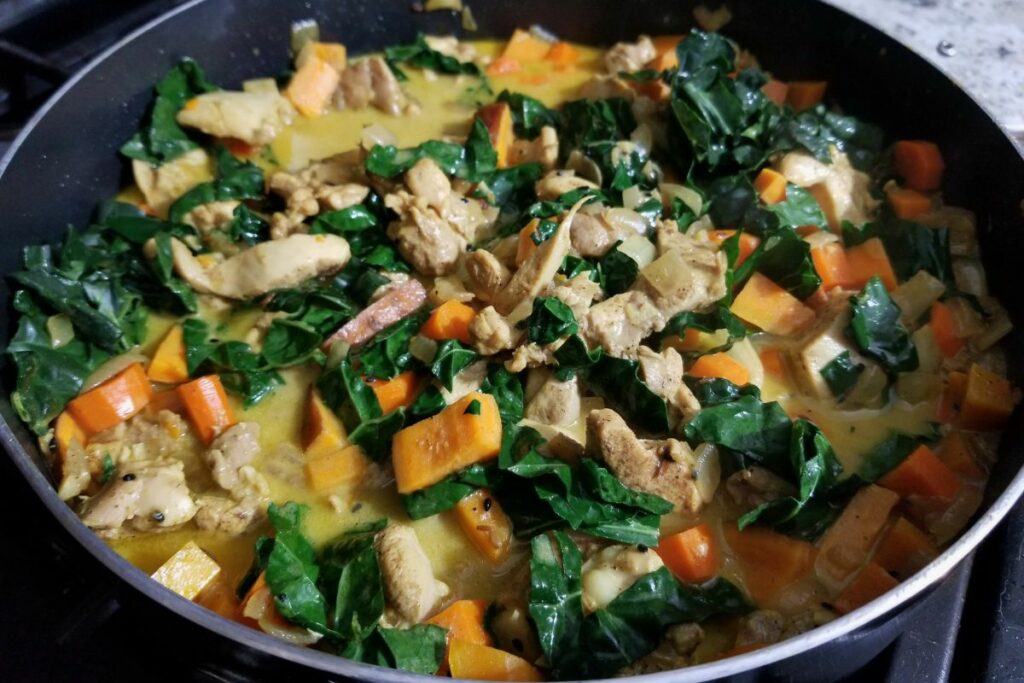 Holiday Main Dishes
This section is relatively meat-heavy, but for those avoiding animal products, there are still a couple of options for you to choose from, as well as some flavor inspiration for your own home-cooked creations.
Spatchcock Chicken: this is a very classic way to roast a whole chicken. Each section of the bird is basted with rich garlic butter (or oil of choice), and can be made in a single pan for simple clean-up.
Whole Roasted Cauliflower: with a very impressive presentation, this whole-roasted head of cauliflower can easily take the place of a turkey or ham as the vegan low histamine main.
Butternut Squash & Apples Chicken: tangy and flavorful with a sweet twist, this squash & apples chicken dish is seasoned to perfection and perfect for Christmas or Hannukkah. Coming together in less than half an hour, this is the perfect weeknight or freezer meal.
Honey Garlic Chicken Wings: if you're used to having Chinese food on Christmas, these gluten-free honey garlic chicken wings are going to be an easy pick.
As simple to make in the air fryer as in the oven, and they're dairy-free and lower histamine, to boot. With a simple sweet, savory & sticky sauce, these wings will put your local Korean fried chicken spot to shame.
Hearty Low Histamine Lentil Stew: a protein-rich stew that's loaded with low histamine veggies and Italian-Indian spices, which form the base of this flavorful dish.
Rosemary Garlic Lamb Skillet: made with fresh-frozen ground lamb and a few local veggies, plus some high quality olive oil, rosemary, and caramelized onions, this entrée is both filling and indulgent.
Garlic Butter Roast Pork Loin: much like the whole chicken listed above, this tender pork loin is cooked in a rich garlic butter sauce with dry hers of your choosing.
Holiday Side Dishes
What's Christmas dinner without a few other dishes to play off of the roasted meat? Whether you're on the animal protein or following a plant-based lifestyle, all of the picks below are histamine-friendly and holiday-ready.
Spiced Squash & Apples: this autumn recipe from my childhood is a sweet & sometimes savory addition to any table, whether you're serving it all up now or freezing it in single portions for after the holidays.
Maple Ginger Acorn Squash: sweet & mildly-spiced acorn squash that caramelizes into a fantastic low histamine dessert while it bakes!
Simple Blistered Carrots: these baked carrots are tender and soft, with added dimension from a sprinkle of salt & sumac, making them the perfect holiday side dish.
Crispy Garlic Asparagus: a sweet & crispy asparagus recipe with bit of roasted garlic and a squeeze of lemon juice or a sprinkle of camu camu, all histamine-friendly.
Garlic Rosemary Fries: comforting, simple low histamine french fries that are crispy on the outside and fluffy on the inside, with optional rosemary garlic seasoning.
Baked Brussels Sprouts with Garlic: crunchy, nearly-caramelized brussels sprouts flavored with garlic and a squeeze of tangy lemon juice.
Roasted Sweet Potatoes: crispy but creamy sweet potatoes that make for a great base for low oxalate crostinis or a simple low histamine side dish for holidays.
Festive Salads
There are so many different types of low histamine salad ingredients that it can be hard to know what to put on your daily dose of greens. So below I've listed some of my favorite options for when you can't tolerate dried fruit, and the salad dressing alone just isn't cutting it.
Candied Pecans: this is a general sweet 'n' salty candied nut recipe which you can use & customize with any low histamine other Nuts & Seeds you tolerate. I recommend storing them in a bag near your fridge, and chopping them fresh before sprinkling them over your salad.
Maple Rosemary Carrots: these sweet & savory rosemary carrots have just a touch of tang from ground sumac, and a crisp sweetness from the maple syrup.
Lentil Crackers: these legume-based crackers add a delectable crunch to your favorite salad. A store-bought alternative is Simple Mills Crackers in your favorite flavor, from either Whole Foods or Thrive Market.
Low Histamine Fruits: sliced or whole, adding your favorite fruits to your holiday salad is a great way to add tang, acid, and sweetness. Halved cherries, blueberries, and pomegranate arils are my personal faves.
Spiced Chicken Breast: I've linked a favorite flavorful chicken dish for your convenience, but you can opt for any simple option baked with your favorite herbs & spices.
Fresh Herbs: chopped fresh herbs are a wonderful way to complement your meat or grain-free crackers, and your favorite salad dressing.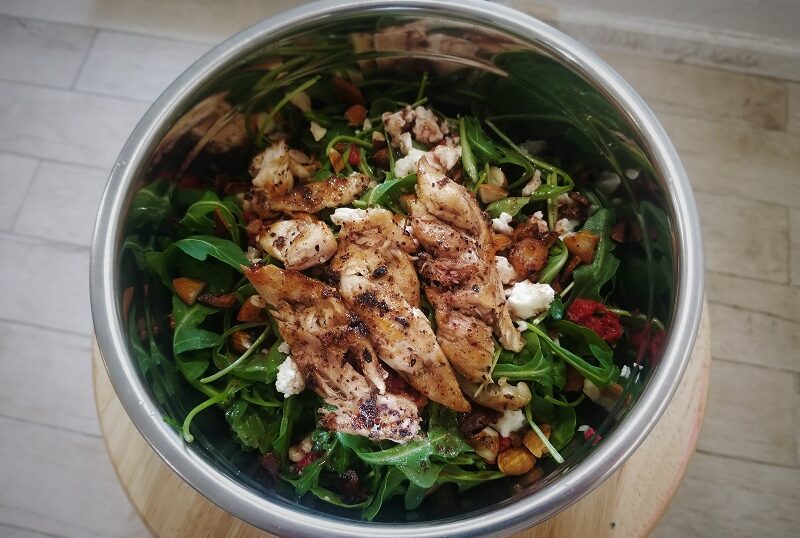 Holiday Desserts
It was incredibly difficult to narrow this list down to just 9 low histamine desserts, but here are my picks for the best low histamine holiday treats, no matter your limitations.
Honey Cardamom Cookies: honeyed gluten-free sugar cookies with complex notes of floral cardamom and powdered vanilla bean rather than extract.
White Chocolate Macadamia Cookies: chewy gluten-free white chocolate macadamia nut cookies, dairy-free with rice white chocolate & just a touch of sweetness.
Simple Vanilla Almond Cookies: a slightly sweet, sturdy paleo cookie, teeming with vanilla flavor and a strong almond base.
Spiced Baked Apples: these sweet baked apples are full of fall spices and a crunch of pecans, without any cinnamon in sight— and vegan-friendly, to boot.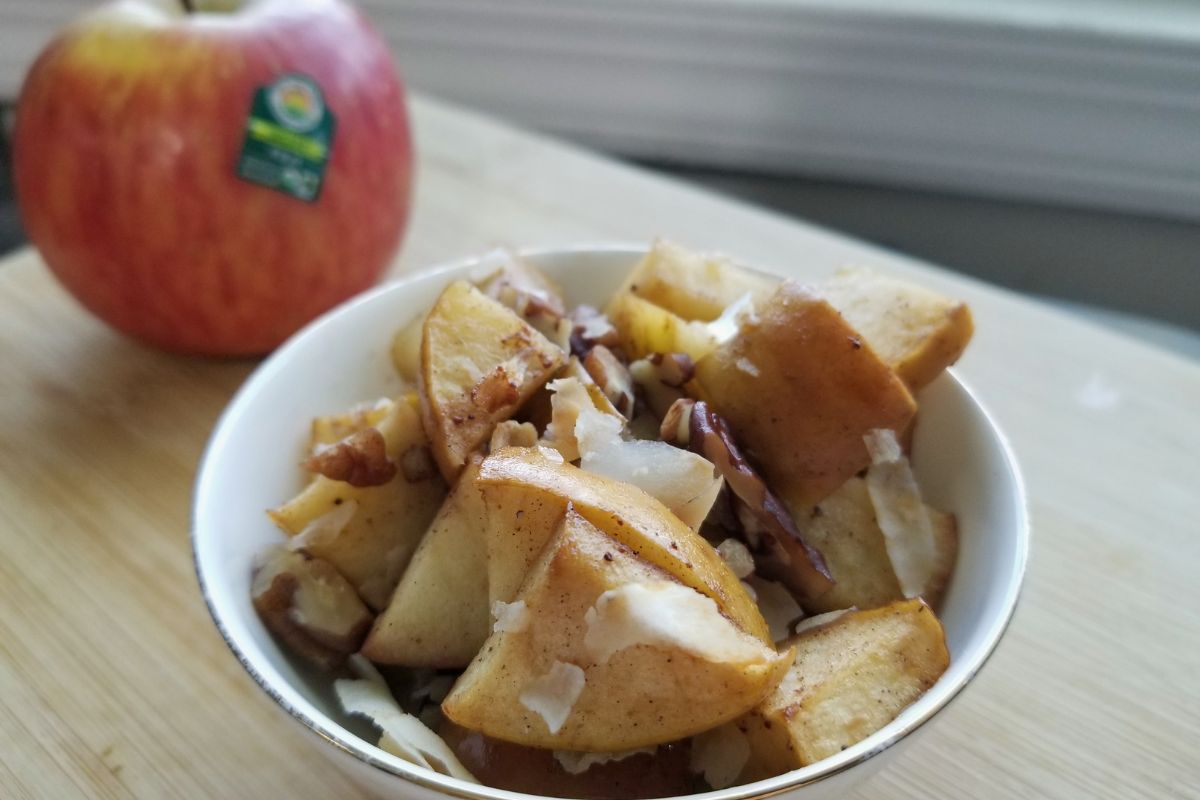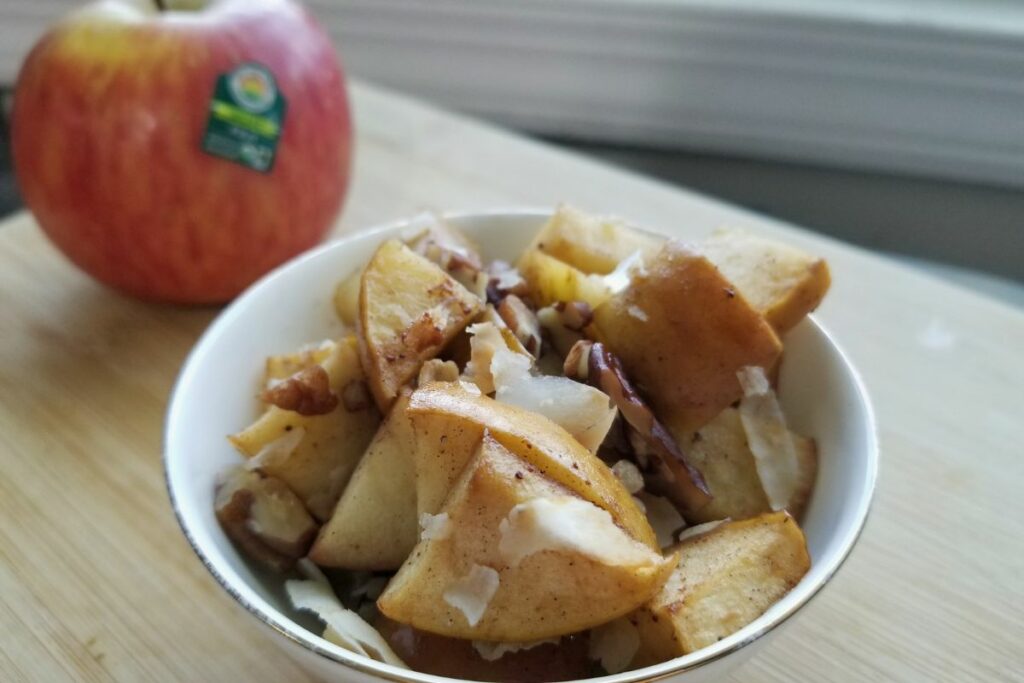 Apple Fritters with Vanilla Glaze: these low-sugar, gluten-free apple fritters are mildly sweet and full of flavor, the perfect low histamine dessert for fall or winter.
Caramelized Ginger Hazelnut Clusters: these crunchy clusters of roasted hazelnuts feature a bite of homemade candied ginger & a touch of maple sweetness.
Simple Spiced Apple Crisp: a sweet, spiced apple crisp with enough crunch to be the perfect low histamine dessert for wintertime.
Spiced Rice Pudding: even if you can't tolerate cinnamon, you can still make this delectable low histamine rice pudding. I highly recommend topping it with your favorite homemade jam, like this blackberry rose jam.
Sweet Chestnut Flour Crepes: a mildly nutty, sweet gluten-free crepe filled with ricotta & berries or whatever your heart desires.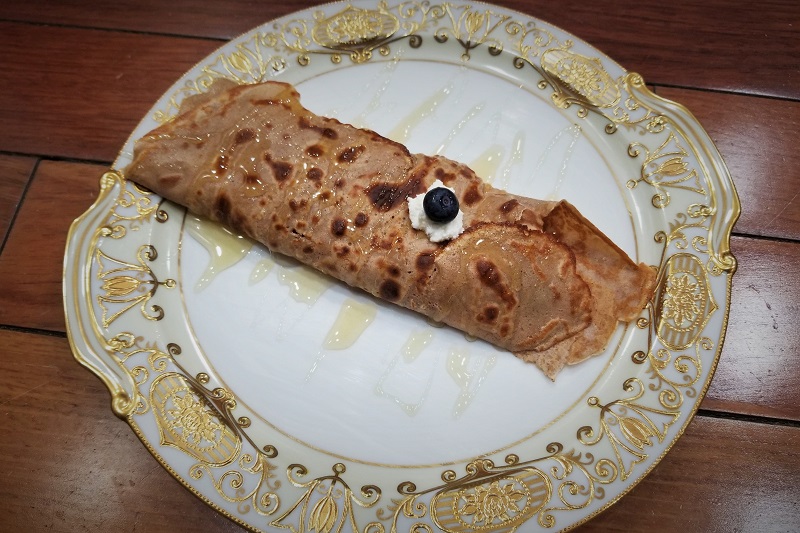 Seasonal Low Histamine Snacks
When you can't wait for the next meal time, or just can't handle a whole plate of food, here are some seasonally-themed low histamine snacks to indulge in. All of the options below are relatively healthy, and each of them can be tweaked for your own individual diet.
Spiced Low Histamine Granola: this low histamine snack is oat-free and free of refined sugars, sprinkled with just a few tolerated spices & a touch of sweetness. It's perfect for eating with milk or topping cut-up fruits, or even just enjoying by the handful between meals.
Crispy Honey Garlic Kale Chips: sweet, savory, salty and crispy kale chips that make for the most satisfying low histamine snack, no matter the season.
No-Bake Ginger Tahini Protein Balls: black-tinted tahini protein balls with a toasty, savory flavor and a sweet undertone, each packing 8-10g of complete proteins to keep you full between meals.
Sweet Potato Latkes: these tender potato pancakes are a sweeter, gluten-free twist on the classic Jewish dish, with shreds of sweet potato, scallions, and onions pulled together with eggs & tapioca flour holding them together.
Sweet & Salty Kettle Corn: stovetop low histamine popcorn that's sweet, salty, and comes together in less than 10 minutes!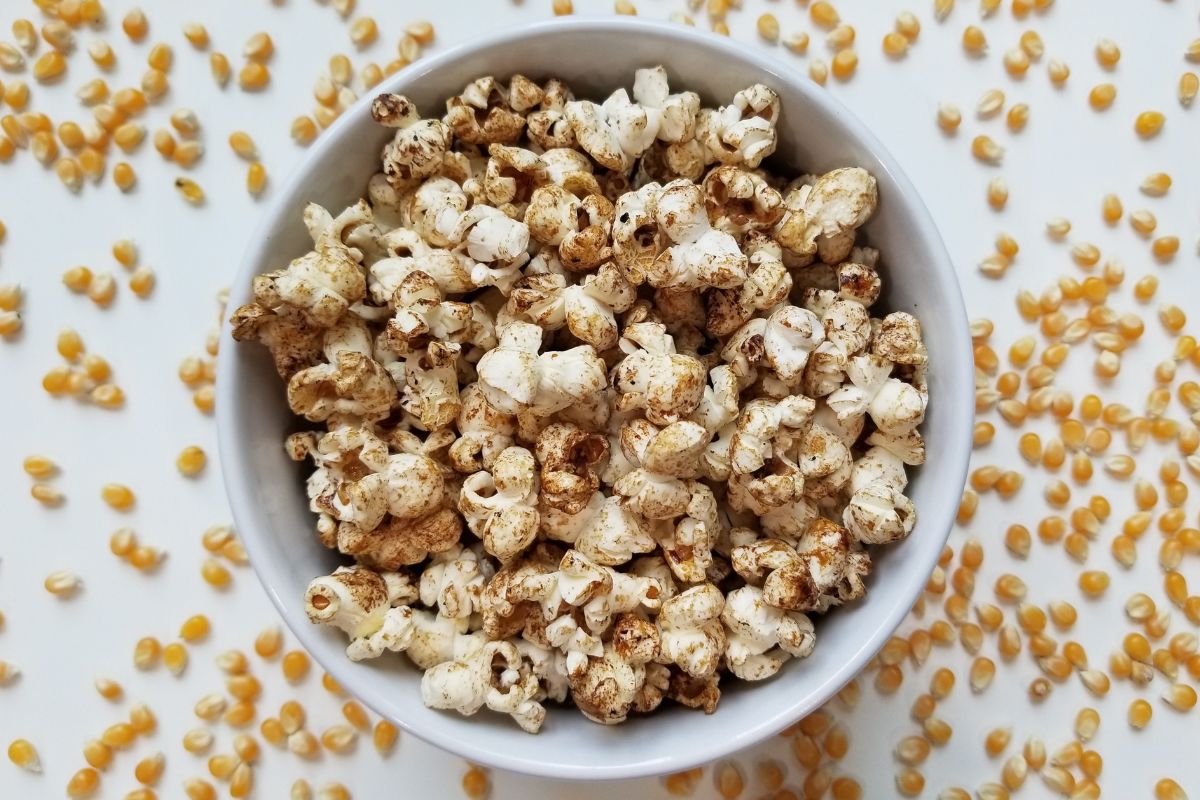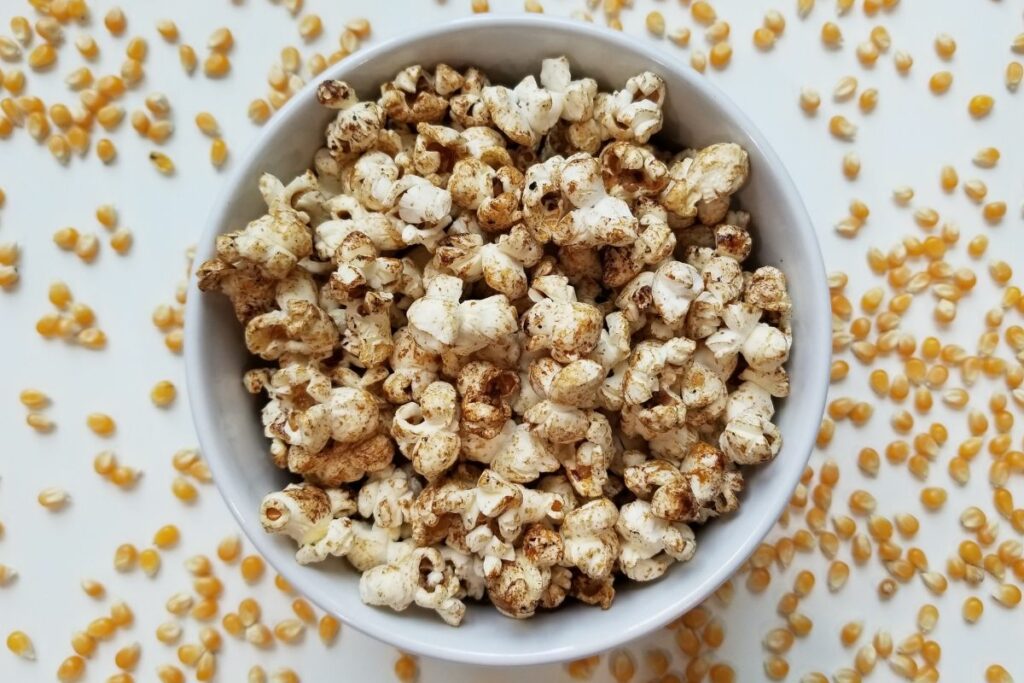 Seasonal Drinks
All of these low histamine drink recipes are warm and delicious, low in sugar, and will remind you what time of year it is, no matter how late in the holiday season.
Spiced Ginger Milk: a comforting and sweetly complex warm milk, with the mild bite of fresh ginger.
Black Sesame Latte: a honey-sweetened & mildly savory low histamine drink with the nutty undertone of ground black sesame seeds.
Homemade Nut Milk: a simple low histamine milk alternative made with the nut or seed of your choice, sweetened to your liking. This particular recipe utilized soaked, raw hazelnuts, but you can use any nut or seed you tolerate.
Vegan Bubble Tea: with complete control to customize the milk, sweetener, and tea used, this vegan-friendly, gluten-free boba recipe is a snap to make and enjoy this season.
Low Histamine Café Latte: this coconut-based latte is customizable to your own tolerances, making it perfect as a morning treat or an afternoon pick-me-up.
"Pumpkin Spice" Drink: with just four ingredients and a hearty kick of low histamine spices, this faux PSL is an actively antihistamine beverage for any time of year.