As soon as I realized that coconut milk was on the table for me and that chocolate was off, my goal became to write a low histamine ice cream recipe that I could tweak for different flavor cravings. I started off trying to make a vanilla, and once that succeeded, I started trying to make mint, and then coffee, and then peaches and cream. I'll update this post once those other recipes go live, but right now is dedicated to the mint crunch— Fresh antihistamine spearmint leaves with vanilla & bits of chopped macadamia nuts.
Check out other low histamine desserts here.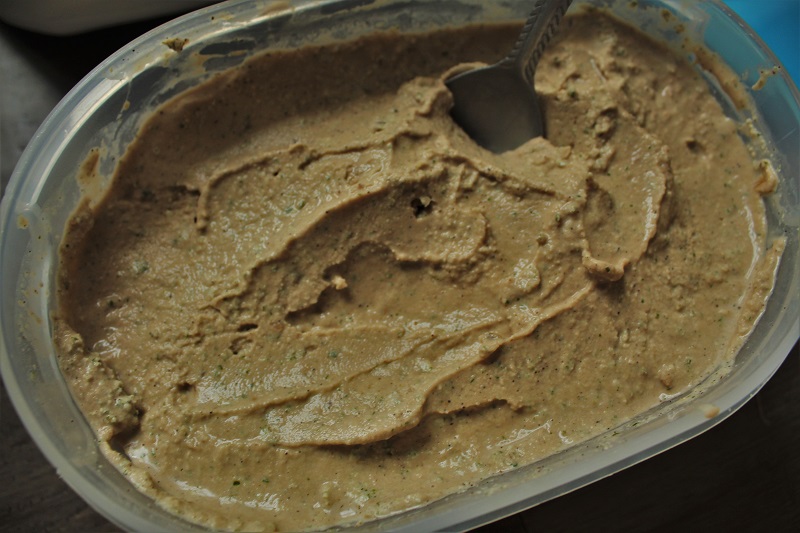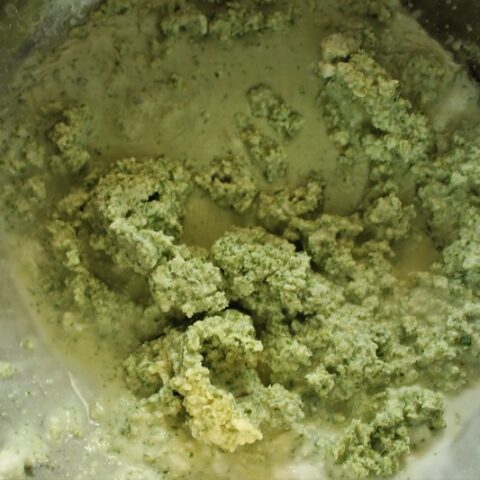 Mint Ice Cream Recipe
Herbal mint ice cream that's low sugar and low histamine, as well as dairy-free, gluten-free, and egg-free.
Ingredients
2-14oz. cans of organic coconut milk
1/4 cup honey
1/4 teaspoon pure monk fruit extract
1/2 teaspoon vanilla powder
1/4 to 1/2 cup fresh mint leaves, packed
1/4 teaspoon sea salt
(optional) 1/3 cup toasted macadamia nuts, chopped
Instructions
If you're using an ice cream machine whose bowl needs to freeze overnight, that's the first thing you should have done last night; I'll assume you did and that you're now ready for step 2.
Shake your coconut milk before opening, and then open & pour both cans into a large mixing bowl. Add the honey, monk fruit, vanilla, and salt, and stir everything until the honey & salt have dissolved.
Wash your mint leaves, taking them off of stems, if necessary, and then chop them into a very fine mince; it's okay if some pieces are a little bigger and some almost start to form a paste.
Add the mint leaves to the coconut milk mixture and stir until well-combined. This is where you should add the chopped toasted nuts, if you're using them.
Assemble your ice cream machine and then turn it on and start pouring in the mixture. Refer to the instructions on your machine for how long to let the mixture stay in, and then serve and enjoy.
IF YOU'RE NOT USING A MACHINE: whip together the mixture for about 5 minutes on high or with very vigorous and constant movement if not using an electric mixer. Place the bowl in the freezer for 30 minutes and then take it out and whip it again for 2 more minutes, and then freeze for at least four more hours before enjoying.
Notes
Other Milks: I would not recommend trying to sub anything else for the coconut milk, unless you can tolerate high quality organic dairy.
Steeping: If you're familiar with ice cream making, you may be wondering if you can just infuse the coconut milk with the mint leaves. My answer is that I haven't tried it yet, but that if you do try that, steep just 1/4 cup of leaves into the milk, and then chop up another 1/4 cup to stir into the ice cream at the end.