We underestimate how often our food contains sugar. This additional sugar we consume may be increasing our waistlines and endangering our hearts, but at the same time, it can cause a world of issues if you have histamine problems.
In our constant pursuit for a healthier alternative to sugar, nature has offered an excellent substitute in the form of tiny green fruit: the monk fruit. Monk fruit is packed with amazing antioxidants and boasts of being a low-calorie, natural sweetener.
In this article, we'll dive into the fascinating world of monk fruit and look closely at its numerous forms - monk fruit as a fruit, extract, and concentrated sweetener. We'll also explore its health advantages and culinary applications.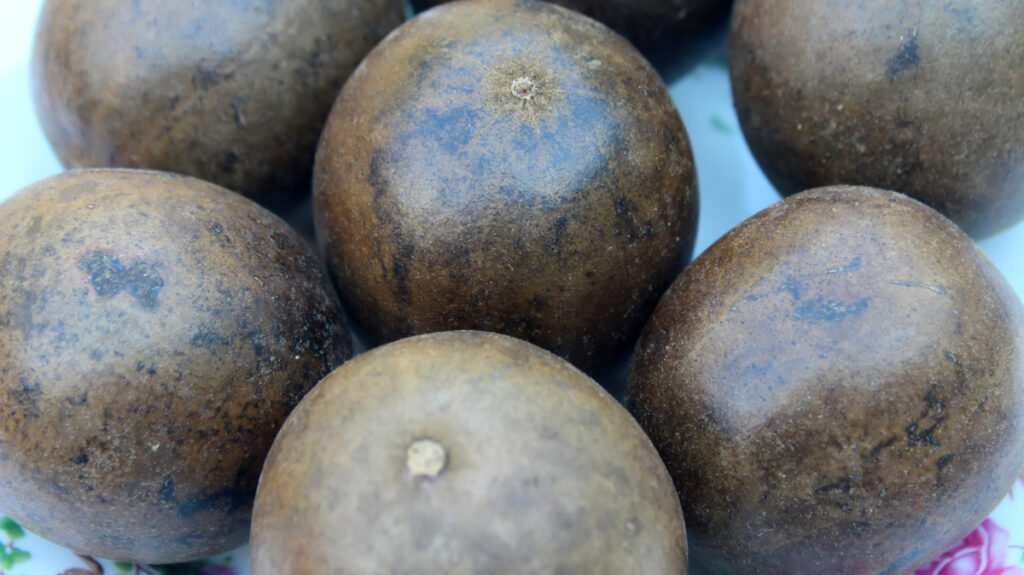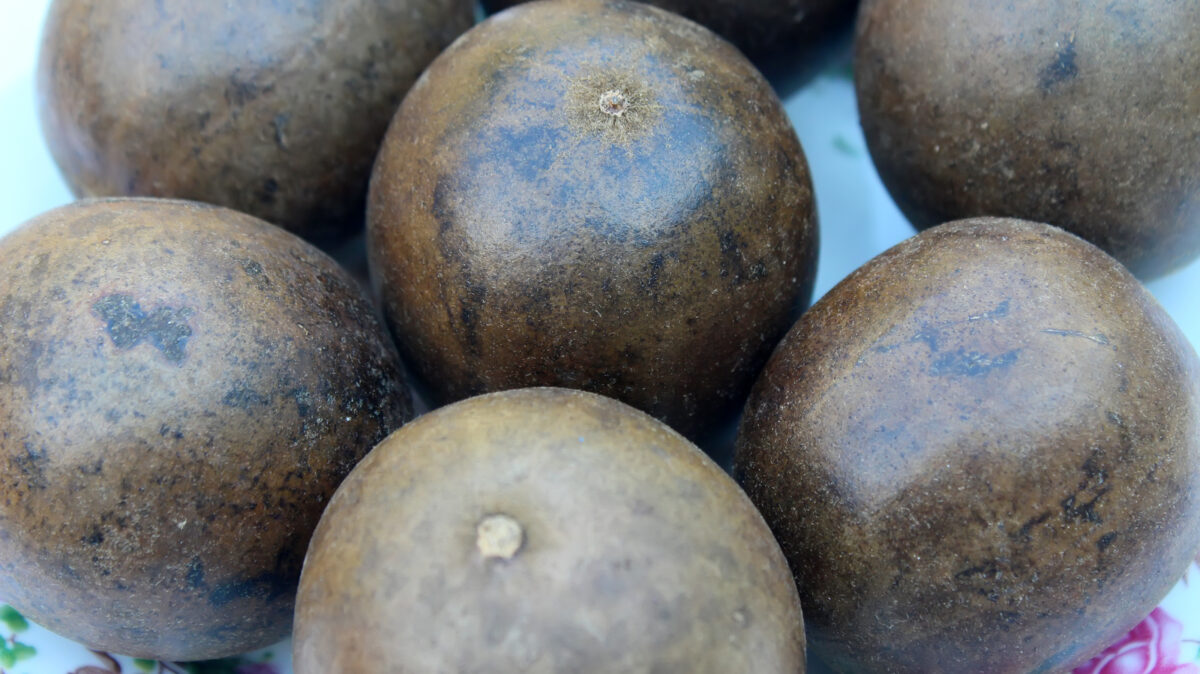 What is Monk Fruit?
Monk Fruit is notable for its potent sweetness, which comes from organic compounds found in the fruit known as mogrosides. The mogrosides are extracted from the fruit and used as a sweetener, with the sweetness level of any given monk fruit extract determined by its mogroside concentration.
This natural sugar is a zero-calorie sweetener that can be used to satisfy a sweet tooth without additional sugar consumption. It's now found in various food and beverage products, including baked goods, drinks, and other sweet treats, though it's very often combined with bulkier sweeteners like erythritol.
Monk fruit comes in many forms. There's monk fruit (the actual fruit), monk fruit extract, and monk fruit sweetener. Let's take a look at each one.
Monk Fruit as Fruit
Monk fruit (Siraitia grosvenorii) is a small green round fruit that's used to make a natural sweetener or extract. A member of the Cucurbitaceae family, it's a perennial vine endemic to southern China.
Also known as luo han guo or swingle fruit, monk fruit has been used for centuries in traditional Chinese medicine. For more than 300 years, this fruit has been used to cure the common cold and soothe a sore throat. It also contains a sweet, fleshy, and edible pulp that's used as a food ingredient and in drinks.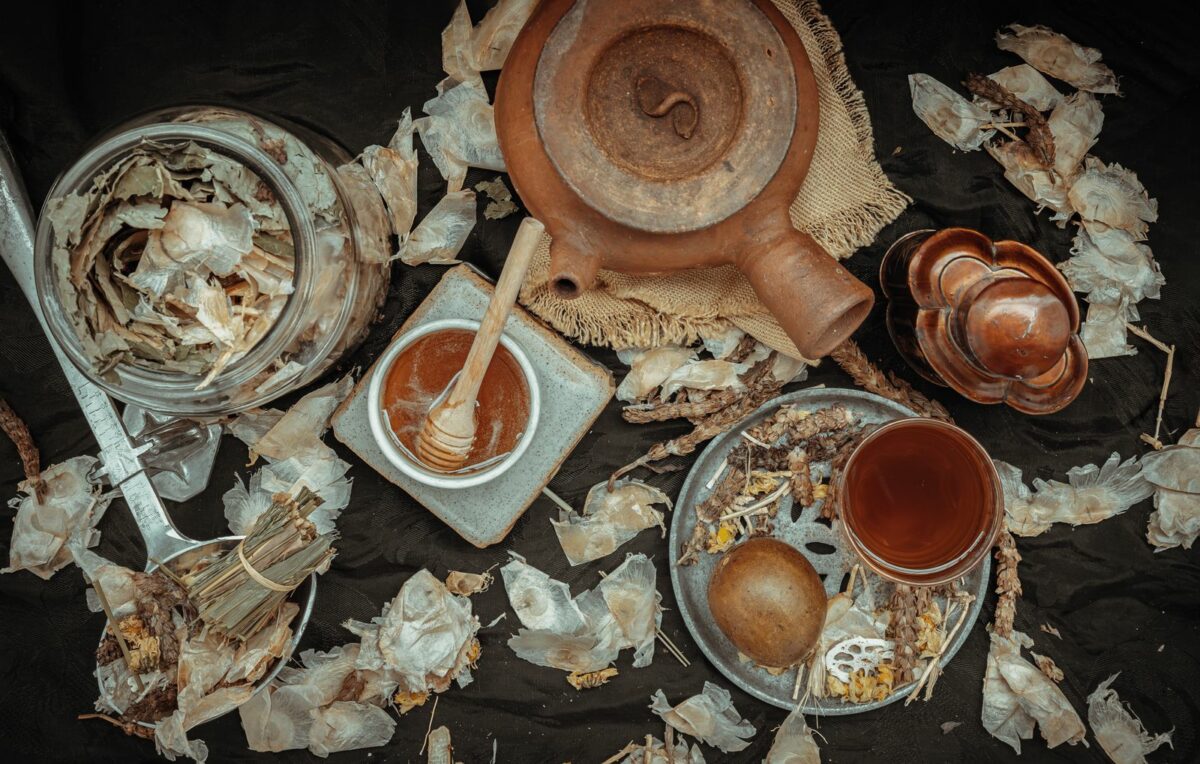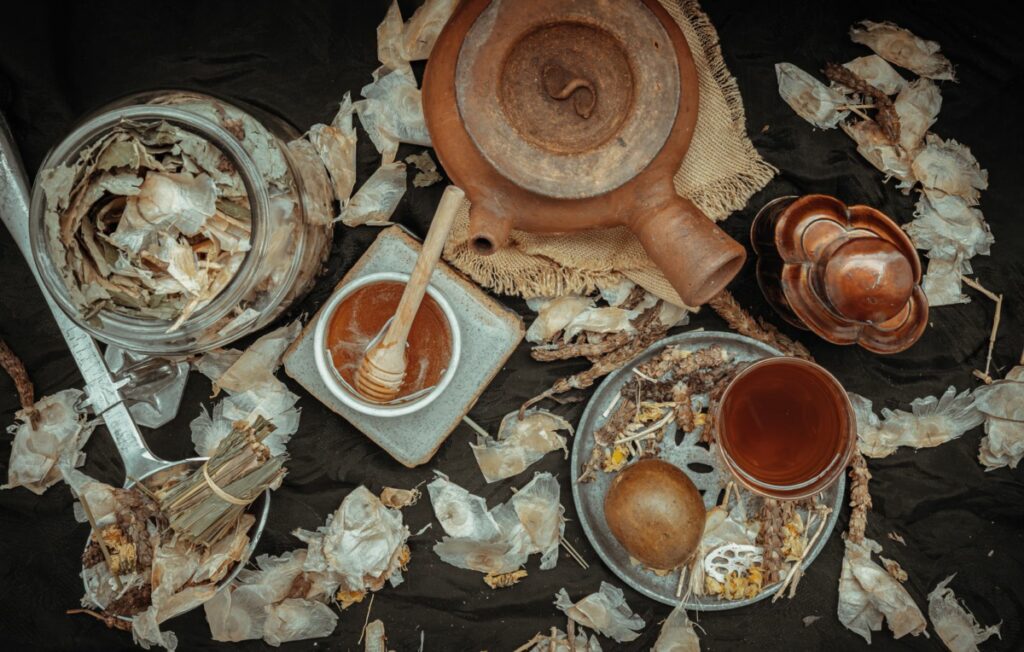 Monk Fruit Extract
Monk fruit extract is a mixture of sweet compounds that naturally occur in the fruit. It's created by removing the fruit's seeds, then peeling and crushing them to collect the juice.
The fruit is then processed to concentrate the sweetness; this results in a highly potent and intensely sweet liquid known as monk fruit extract. Monk fruit extract is very sweet from the fruit's mogrosides, with a sweetness level up to 200-300 times greater than sugar (sucrose).
The fruit extract is commonly made from wild-harvested organic fruit and doesn't contain artificial sweeteners, colors, or flavors. The extract also contains zero calories, zero carbohydrates, zero sodium, and zero fat.
It's typically a dark brown color and has a relatively thin viscosity. Just a tiny amount is required in a dish to match the sweetness offered by sugar.
Monk Fruit Sweetener
Monk fruit sweetener is derived from the monk fruit itself and is made by combining its extract with a small amount of non-GMO erythritol or other natural sweeteners. Some of these additives may be allulose, stevia, glucose, maltodextrin, tagatose, inulin, or some combination therein.
These ingredients are significant in altering the appearance and tempering the sweetness of the sweetener. So the end product is a sugar granule or powder-like texture and color, making monk fruit sweetener easier to use in a variety of culinary and baking applications.
Monk fruit sweetener is tamer than the sweetness of monk fruit extract. Unlike other chemically based commercial sweeteners, monk fruit sweetener is considered natural and one of just three sweeteners that are generally recognized as safe by the US FDA.
This sugar alternative is frequently referred to as a high-intensity sweetener or non-nutritive sweetener. They're typically not as pure as high-grade maple syrup but less refined than stevia. However, the additional substances it's often combined with could wind up adding calories to your food or drink in addition to the sweetener.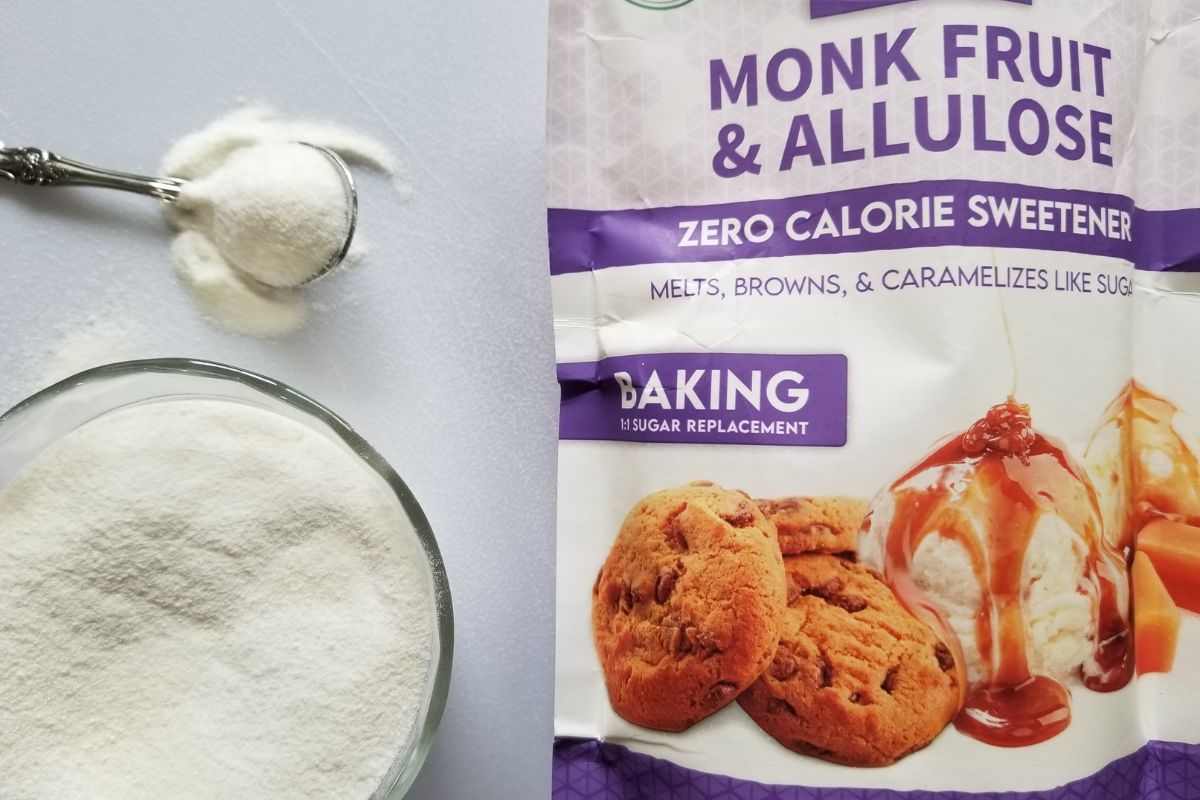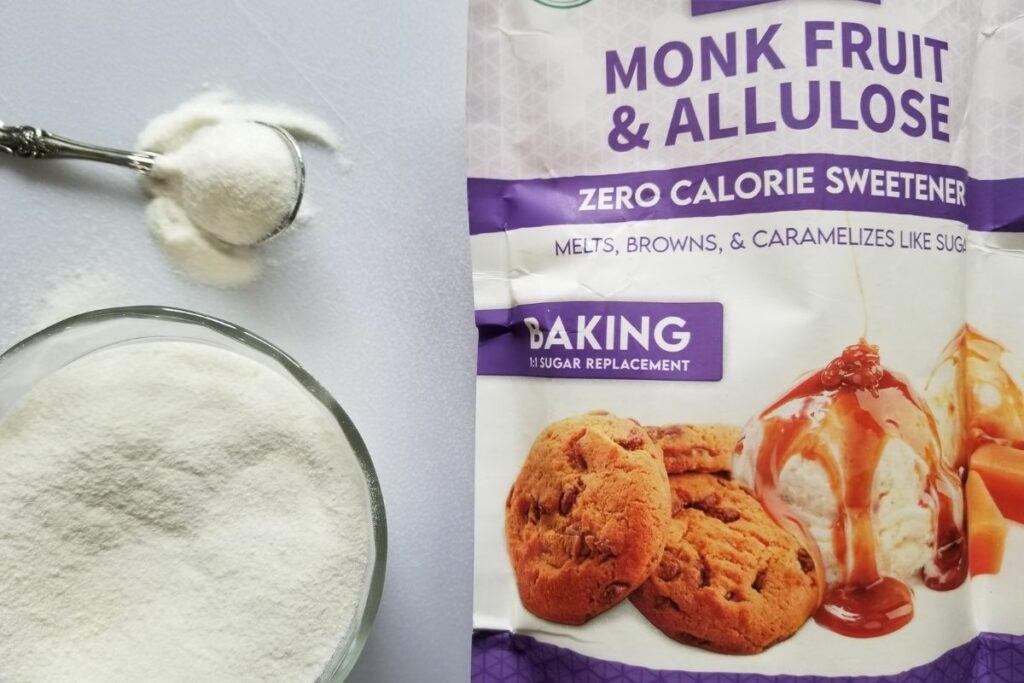 What Makes Up Monk Fruit?
The bioactive compounds and nutritional components in monk fruit include triterpene glycosides, flavonoids (antioxidants), carbohydrates, proteins, fats, fiber, vitamins, and minerals. The primary component in monk fruit that adds to its iconic sweetness is known as mogrosides.
The cucurbitane-type triterpene glycosides, known as mogrosides, are thought to be the fruit's primary bioactive ingredients. Pure mogroside V being the predominant component, demonstrates a sweetness of between 250 and 500 times that of sugar, while the mixture of mogrosides is 100-400 times sweeter.
Fructose and glucose are two other sugars found in monk fruit in addition to mogrosides, but swingle fruit is also notable for its protein content containing 18 amino acids, with at least eight of them being essential amino acids.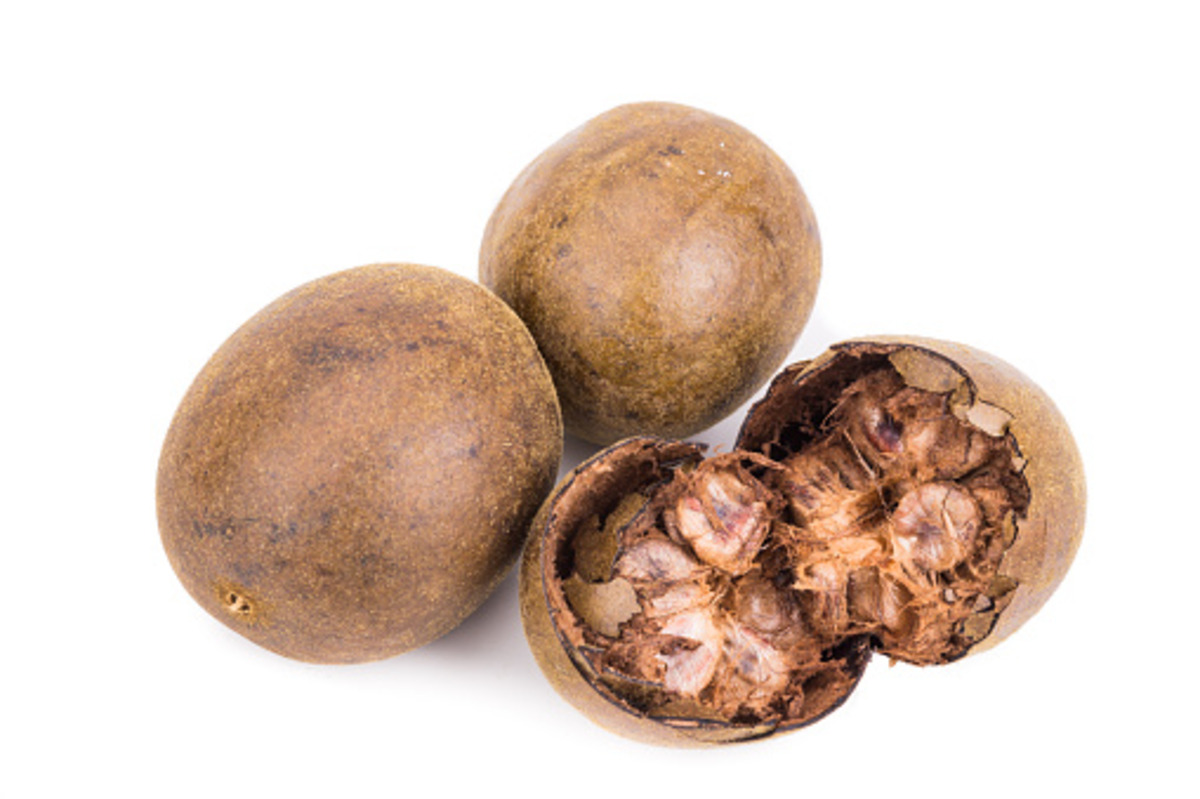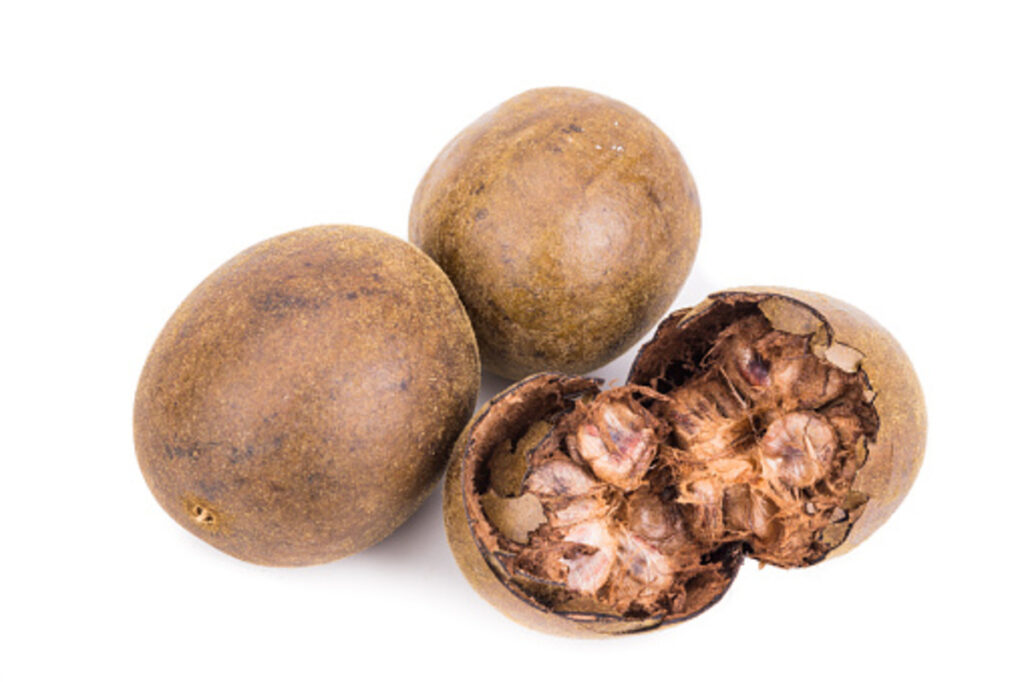 Taste and Uses
Monk fruit extract provides proven advantages over other powerful sweeteners and has a less bitter flavor. It's also a flexible sweetener that may be used as a sugar substitute in culinary and baking applications due to its high thermal stability and low acidity.
Finally, there is little to no bitter or iffy aftertaste, and it's the only sweetener my palate-sensitive mother hasn't rejected outright.
How is Monk Fruit Made?
The monk fruit is a tiny green gourd native to Southeast Asia. It's difficult to cultivate and quite costly to import, which is part of the reason it's generally sold combined with erythritol. As a sweetener, monk fruit isn't technically made; it's grown. However, the different forms are all made from the fruit itself.
Monk fruit extract is created by removing the fruit's seeds and peel. The fruit is then crushed and filtered. The sweet compounds are extracted using a process that involves heat and water, the outcome of which is a liquid monk fruit extract.
Monk fruit sweetener is made by combining monk fruit extract with sugar alcohols to make it taste and take the form of regular sugar.
How to Use Monk Fruit
Monk fruit's versatility makes it easy to use in a variety of culinary applications. It comes in powder, granule, or liquid form. There is no recommended daily dietary allowance for monk fruit, but the FDA states that luo han guo fruit extract is safe at daily doses of up to 10% of the total daily dietary intake, so there's really no limit.
Monk fruit sweeteners are suitable for use in various commercial beverages, including soft drinks, juices, dairy products, desserts, sweets, and sauces, but are rarely used due to cost, much like allulose. However, at home, I like to use it in baked goods since its sweetness is stable at high temperatures.
Remember that swapping monk fruit for sugar will yield different results. In addition to sweetness, sugar performs numerous roles in recipes linked to volume and texture, but these changes depend on the type of recipe.
Here are a few ways to get your taste buds tingling with monk fruit:
Use it as a natural sweetener for your daily coffee or tea routine.
For a guilt-free sweetness, sprinkle it on breakfast bowls like cereals, smoothies, oatmeal, or grain bowls.
Mix a few drops of monk fruit extract into your favorite beverages, such as lemonade, smoothies, or homemade iced tea.
Replace sugar with monk fruit sweeteners to improve the flavor of your sauces. It provides a slight sweetness to a savory dish without dominating the other flavors.
You can swap monk fruit for sugar in many baking applications. Monk fruit sweeteners can be used as a sugar alternative in baking snacks. However, keep in mind that it may influence the texture, so stick to recipes made specifically for monk fruit sweeteners.
Toss some fresh sliced fruit with a teeny tiny sprinkling of monk fruit sweetener for a hint of sweetness without the unnecessary sugar.
Incorporate it into salad dressings in lieu of any sweeteners.
Whip it into frosting, cream, mousse, or puddings.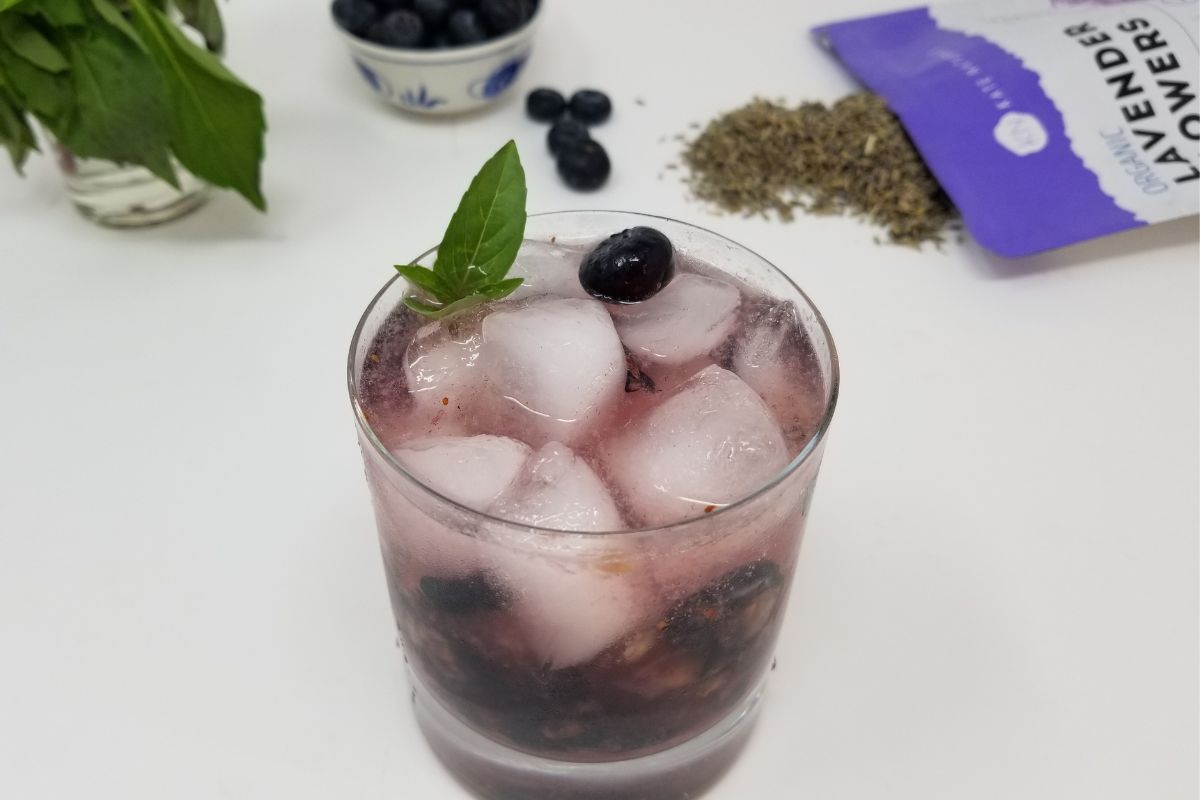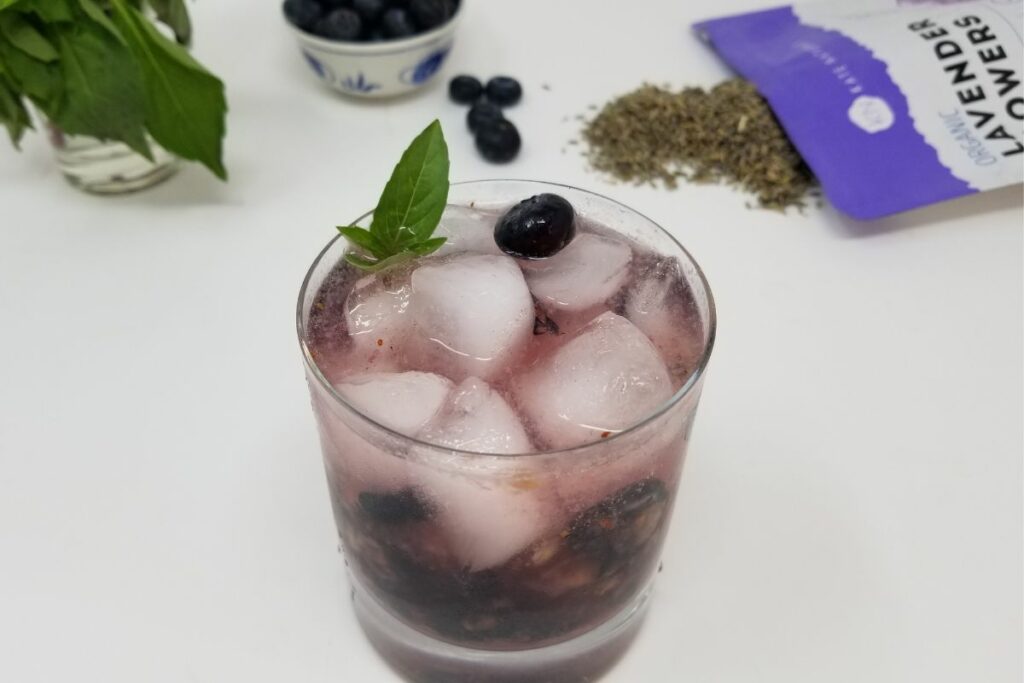 Benefits of Monk Fruit
In traditional medicine, monk fruit was used for moistening the lungs from a dry cough, calming inflamed tonsils, smoothing the intestines, and alleviating constipation. Many healthcare professionals today recommend a diet of colorful fruits and vegetables (hence the term rainbow diet), and green-purple monk fruit slots right into this diet.
This fruit also contains antioxidants commonly found in plant foods. These particular molecules, known as phytochemicals, aid in our bodies' defense against free radicals, and for monk fruit, the mogrosides are antioxidants.
Recent studies have also shown that monk fruit has anti-inflammatory, anti-microbial, anti-diabetic, and anti-cancer properties. Another main advantage of monk fruit is its natural sweetness. This organic sweetener lacks the calories and glycemic impact of commercially processed sweeteners such as sugar or corn syrup.
If you're trying to cut back on sugar or lose weight, monk fruit is an excellent alternative sweetener. Mogrosides do not provide calories because they are not absorbed in the upper gastrointestinal system, similar to allulose.
When mogrosides enter the colon, gut microorganisms break them off and consume the glucose molecules as an energy source. The sweet compounds are subsequently mostly eliminated from the GI tract, with tiny amounts absorbed into the bloodstream.
Hence, monk fruit sweetener has essentially no calories, so it won't make you gain weight or cause any other problems related to overeating. It doesn't result in a surge in blood sugar levels because it has a glycemic index of zero.
Due to this, it's a suitable alternative for individuals who have diabetes or are attempting to control their blood sugar levels. Furthermore, monk fruit is low in carbohydrates, so it's a good choice for people on low-carb or ketogenic diets.
As mentioned earlier, the US FDA (Food and Drug Administration) has even designated monk fruit as "generally recognized as safe"(GRAS) substitute for sugar in various foods. There have also been no known adverse effects.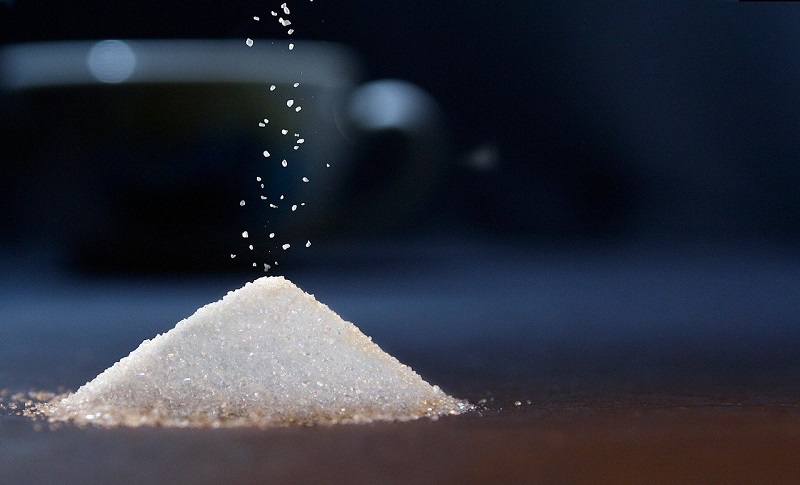 Monk Fruit FAQ
How healthy is monk fruit?
Monk fruit has fewer calories and a lower glycemic index than other natural sweeteners, making it a healthier alternative. It contains natural antioxidants called mogrosides, which have been shown to have anti-inflammatory and anti-cancer properties.
Likewise, the US FDA has granted it the GRAS designation, indicating that it is generally regarded as safe for most individuals, including children, pregnant and nursing women, and those with allergies or sensitivities to other sweeteners.
There may be some artificial ingredients in the sweetener that can add to its calorie content. With this in mind, it's important to note that monk fruit sweeteners should be consumed in moderation like any other sweetener.
How is monk fruit made?
Monk fruit sweetener comes from a component of the fruit called mogrosides, which are intensely sweet. To make monk fruit extract, manufacturers crush the monk fruits, extract their juices, and then remove the mogrosides from the juice.
The highly refined monk fruit sweetener is prepared next. To change the flavor and texture of the extract, it's turned from liquid to powder or granules, with a very sweet to a tapering sweetness, and then commonly combined with sugar alcohols for bulk.
Is monk fruit healthier than other sweeteners?
Monk fruit's incredible sweetness and beneficial properties make it a delectable substitute for ordinary sugar. Monk fruit, whether consumed as a fruit, extract, or sweetener, is a fantastic way to sate your sweet tooth while promoting a healthier way of life.
However, use monk fruit, or any other sweetener, in moderation. Just because something is "generally recognized as safe" (GRAS) does not mean you should ingest large amounts of it on a daily basis.
What is monk fruit used for?
Monk fruit extract and sweeteners can be used in a variety of recipes. It's a versatile ingredient that's used commercially to sweeten beverages like coffee or tea and even foods like pancakes and smoothie bowls.
In cooking, you can use it to sweeten sauces and dressings without overpowering the other flavors. Baked goods are deemed healthier when using monk fruit as a swap for sugar. However, keep in mind that it may affect the texture, so it's best to only follow recipes originally formulated to use the sweetener or extract.