Low histamine nut butter has been a tutorial of sorts that I've been wanting to add to the site for a long time. They're a very simple, healthy food to make, and they're incredibly versatile. Nut and seed butters make a great base for salad dressings, thickener for soups and sauces, and dip for fruits of all kinds, to the point that they make a great low histamine dessert. Both nuts and seeds can be turned into butters, and they're an important plant-based source of protein and other nutrients.
You can even combine a few different low histamine nuts and seeds in order to create a more nutritionally-balanced snack that makes up for certain deficits common in plant-based diets. Most people on a low histamine vegan diet end up using nuts and seeds along with legumes to get the bulk of their protein, so it's important to vary the ways in which you can consume them. It's also hard to find reasonably-priced sprouted seed and nut butters, so making your own at home is a cost-effective way to enhance your home-cooking.
You can easily double or halve this recipe, so if you need more or less of this to make something else, just follow the steps with your nut or seed of choice. Please leave a comment if you've found your own unusual way of consuming you homemade seed and nut butters!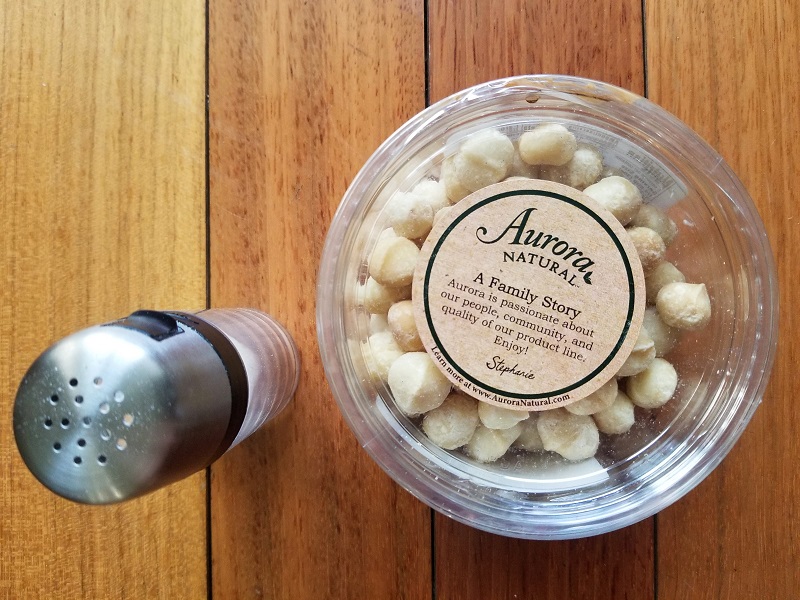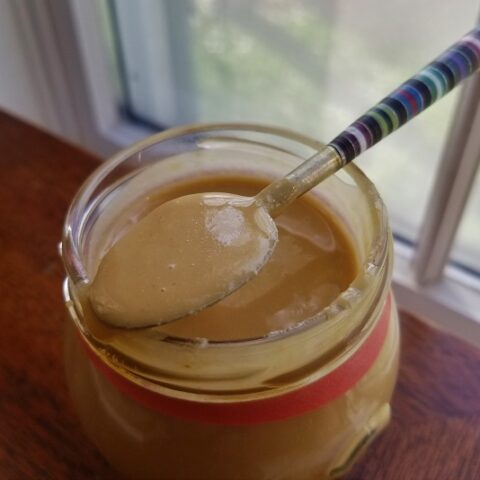 Simple Nut or Seed Butter Recipe (Low Histamine)
A simple toasted nut butter recipe to use as a base in all sorts of creations, from savory to sweet!
Ingredients
1.5 Cup Nuts (favorites are macadamias, pepitas, almonds, pecans, or hazelnuts)
1/4 teaspoon sea salt (optional)
Instructions
*If starting from raw nuts, see notes.* Add your already-roasted nuts to a large pan over medium-low on the stovetop, moving them around until reheated and the nutty scent intensifies, about 3-5 minutes. If you're using hazelnuts, you'll want to remove the skins carefully after roasting, as they add a lot of unnecessary texture and bitterness to a nut butter.
Now that your nuts are all toasty, add them whole to your blender or Vitamix and blend on medium for 1 minute. Check to ensure the nuts are macerating evenly, and then blend for another 7-9 minutes, until a very creamy and even butter forms. If you use a Vitamix, this will happen in about 4 minutes and you'll need to take breaks every 10 seconds to let the motor cool. Regardless of machinery, the process will be loud and sound very unbalanced, but your butter will go from whole nuts to meal, and then into this clumpy dough, and finally into a smooth butter. You may want to pulse your blender if it's particularly powerful, as sometimes they stall, but anytime it stops blending you just need to scrape down the sides to move the mass more into the center and it will go back to making butter.
Once the blend has become completely melt-in-your-mouth creamy, add your salt and any other flavorings, and then blend together for another 15 seconds to ensure even distribution. Scrape your finished butter into a jar and store it in the fridge for up to one week.
Notes
Sprouting Nuts: to lower the phytic acid and other antinutrient levels in your nuts and seeds, soak them in water for several hours or overnight, and then dry them out at a low temperature in the oven. The drying phase can quickly become roasting, if you don't pay close attention.
Raw Nuts: you can keep your nuts raw and eat them like that, but most nuts & seeds benefit highly from roasting, with the exception of almonds. To toast your nuts, preheat your oven to 300°F (150°C) for ten minutes, then place your nuts on a baking tray in the middle rack. Bake the nuts or seeds for 6-12 minutes, first checking them after 6 minutes by giving them a stir and a sniff. Anything sprouted, along with seeds and smaller nuts will finish toasting first. Larger nuts, like the macadamias shown in this recipe, tend to take more like the 12 minutes, but they still need to be checked on every couple of minutes.
Flavors: for a twist on the original, in the last 30 seconds of blending you can add in 1/8 teaspoon of monk fruit powder, 1/4 teaspoon vanilla powder, and a handful of chia seeds, or any combination therein.
Nutrition Information:
Yield:

12
Serving Size:

1
Amount Per Serving:
Calories:

101.61kcal
Total Fat:

9.03gg
Saturated Fat:

1g
Trans Fat:

0g
Unsaturated Fat:

7g
Cholesterol:

0mg
Sodium:

85.13mgmg
Carbohydrates:

3.52gg
Fiber:

1g
Sugar:

0.69gg
Protein:

3.35gg
Nutrition data is primarily accumulated from online calculators for convenience and courtesy only, and can vary depending on factors such as measurements, brands, and so on. We encourage you to double-check and make your own calculations.
Save this post for later!