There are finally a fair number of low histamine salad dressing recipes out there, but due to such varying tolerances, not everyone will be able to eat just any one. Most of the several dozen recipes I reviewed contain one or more high histamine ingredients— though lots of people are just fine with them.
Common potential triggers include mayonnaise, dairy, and various vinegars, however some of the low histamine dressings below do include lemon juice, as most people are fine with it.
Medical Disclaimer: as with everything on this site, this article is provided for information only. I strongly urge you to speak with your doctor or a licensed medical professional in order to assess whether or not you have histamine issues, and/or which foods cause a histamine release for you personally. Every body is different, and some people will tolerate different foods than you do. Please keep comments respectful.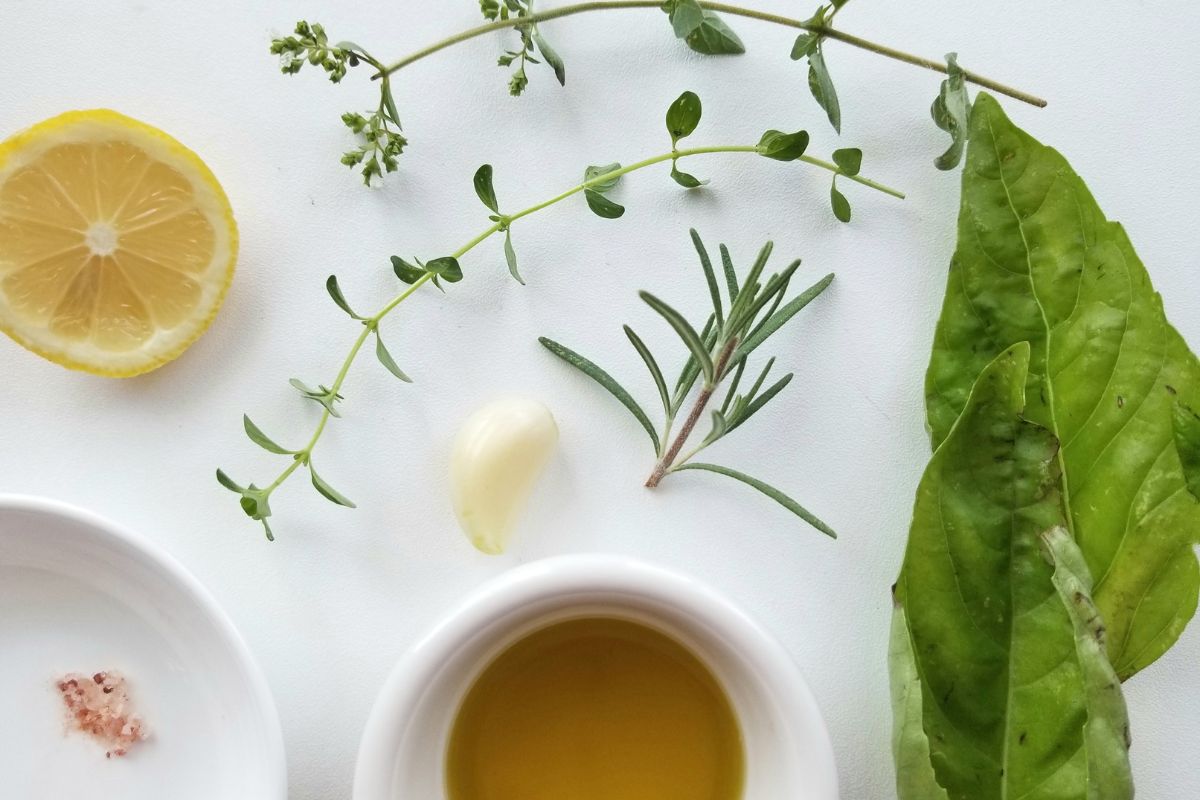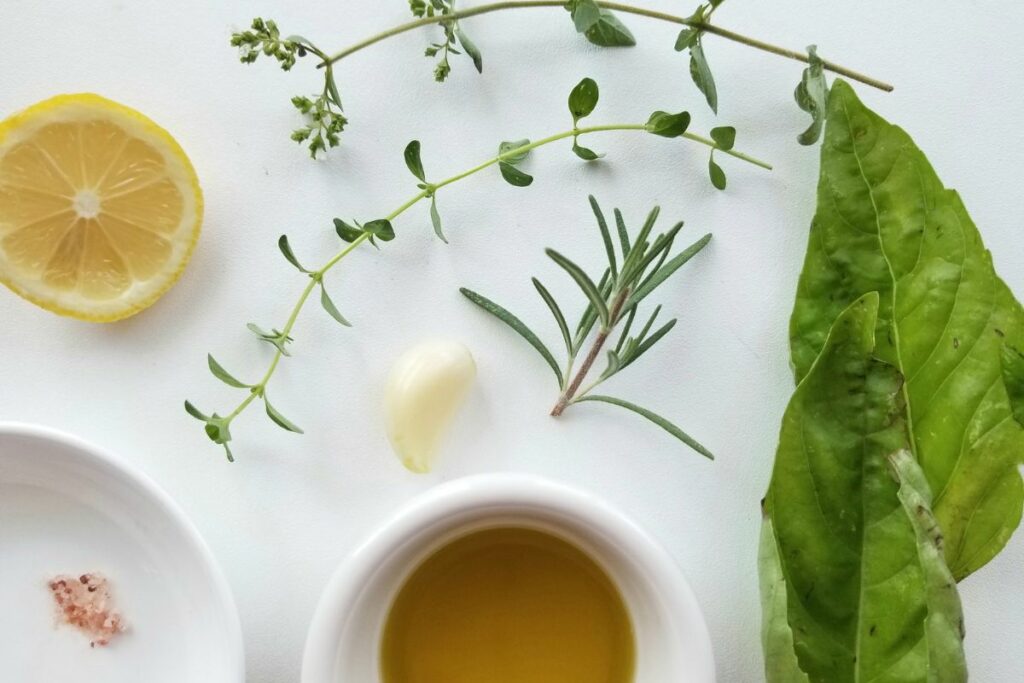 But many people blindly trust the recipes they read online as soon as they're labelled 'low histamine,' so they give them a try and then remain in a high histamine state and have no idea why. I don't want this for you; it's why I'm a huge advocate of taking charge of your own health.
But even this list of low histamine salad dressings is only level-one vetted. You should always double-check ingredients lists, if you're still in the process of reintroducing or have a long list of trigger foods.
I'm only sharing recipes containing low- and moderate-histamine ingredients, but most people will still have a few random ingredients they know trigger a reaction, and will need to avoid regardless of histamine content.
With that in mind, below are links to all the low histamine salad dressing recipes I found here, categorized by more general type, each with possible trigger ingredients listed below. I have found that many recipes are similar, so for ones with lots of ingredient overlap, I just picked the recipe with the clearest directions.
Since I assume you can tolerate water and salt, I've left it off all the ingredients summaries.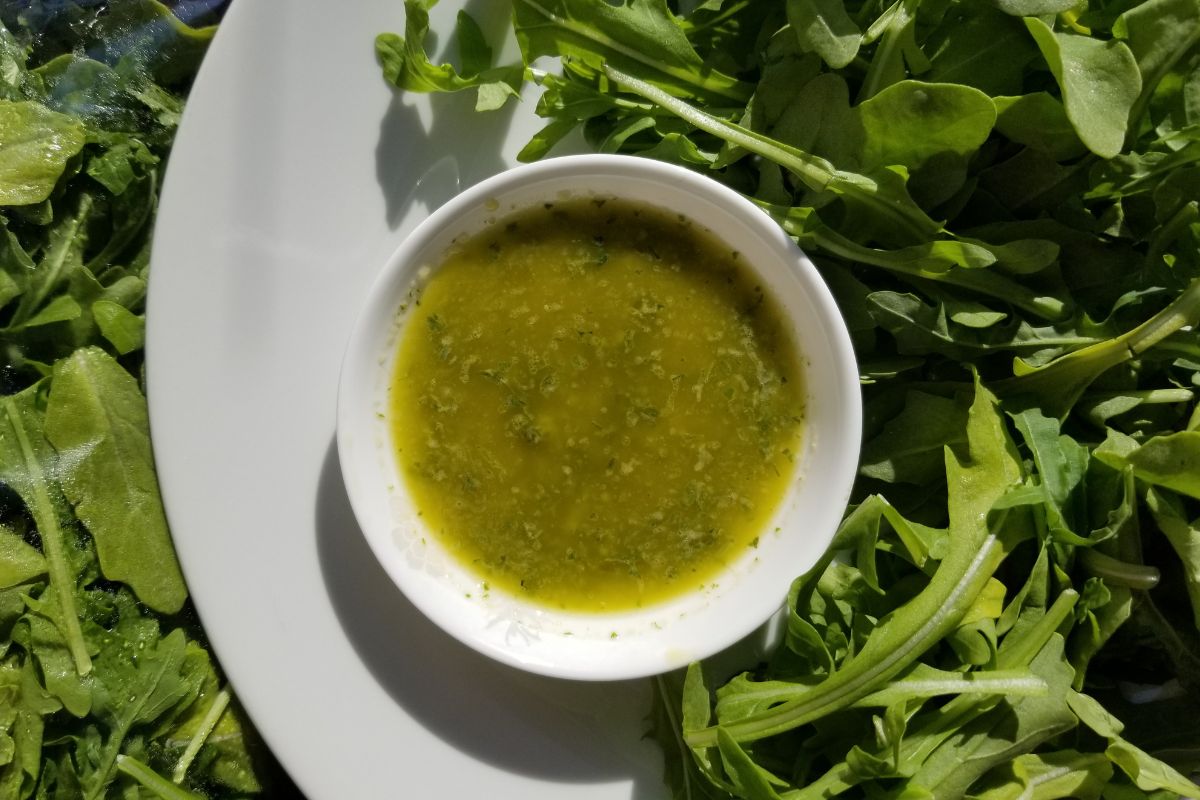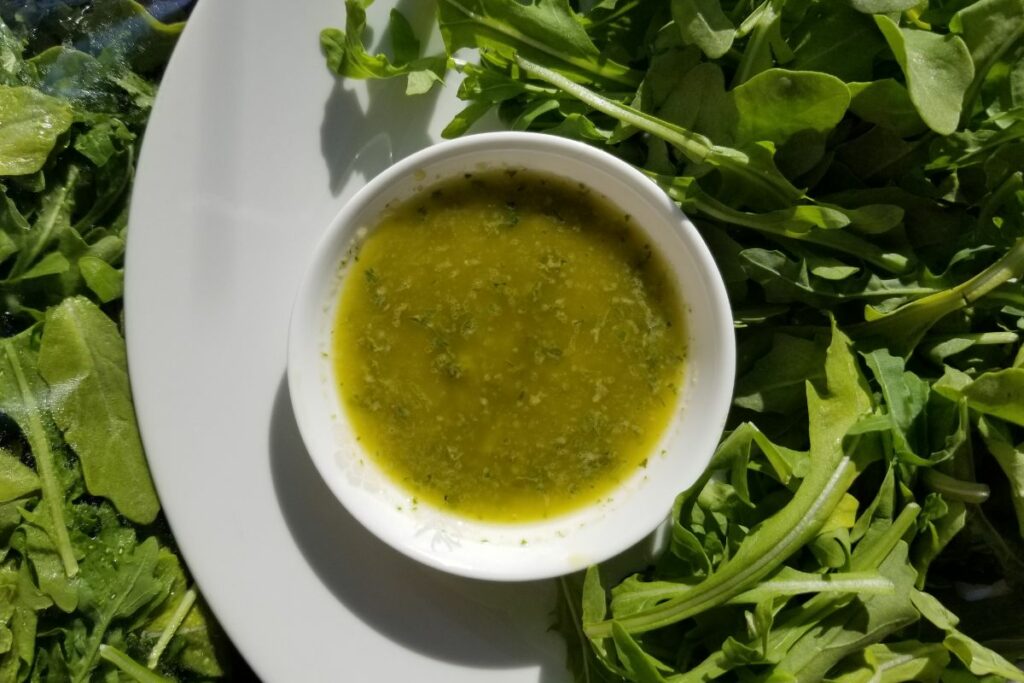 How to Make Low Histamine Salad Dressings
Distilled white vinegar and apple cider vinegar are the lowest histamine vinegars, so some recipes below use one or the other, while some use lemon juice and others use a substitute. But vinegar and citrus aren't the only potential issues in homemade salad dressings, much less in the store-bought versions.
That's why it tends to be safer to just make your own salad dressings for the first few months you follow a low histamine diet. Every person has a unique set of triggers, but if you're early on in trying a low histamine diet, you may not yet know yours.
Additional common ingredients that may aggravate histamine intolerance include egg whites, mayonnaise, mustard, and certain spices. But there are ways to get around all of these issues, and the recipes below make use of those substitutions.
Yet for those of you who just want to make their own dressings, not having to follow a recipe, I've compiled a cheat sheet below for making homemade low histamine dressings.
Recipe Tips & Cheat Sheet
Salad dressing is oil + an acid. The acid basically helps to emulsify the oil, meaning that it helps the oil bind all the ingredients together.
Here are my favorite low histamine substitutes for vinegar and lemon juice, the most common emulsifiers used in salad dressings: lime juice, pomegranate juice, or verjus (fresh-pressed green grape juice). Other options to take place of vinegar and thicken the dressing:
lemon zest + water + arrowroot starch - adds citrus flavor
charred peppers - adds umami, smoky flavor
fresh tamarind puree - adds tomato-like acidity
pureed green mango - adds tartness
nut or seed butter - adds creaminess
apple or pear puree - adds more mild acidity
Creamy Low Histamine Salad Dressings
For those of you who also spent their lives just eating ranch rather than wondering what's in it, a traditional ranch dressing is made from a flavored buttermilk and mayonnaise base. It typically contains garlic, onion, mustard, herbs, and spices pulverized and then mixed into the base, sometimes substituted for sour cream or yogurt.
This low histamine version makes use of coconut milk instead of dairy or mayo, and adds in a lot of fresh herbs to try and make up for any reaction you may have to the lemon juice. It's a fresh and unique take on the usual, and goes great with raw veggies in addition to a salad.
Possible Triggers: coconut and lemon juice.
Bean-Based Chia "Ranch" Dressing
For a solid low histamine salad dressing without oil, you'll need to turn to a filler with heft but little fat: white beans. Make sure to use soaked, boiled white beans rather than canned ones, if you follow this recipe, but I know that the longer ingredients list can be a bit overwhelming.
The overall effect of this dressing is mildly sweet and incredibly flavorful, with a bit of heft from the chia seeds.
Possible Triggers: white beans, maple syrup, black pepper, garlic powder.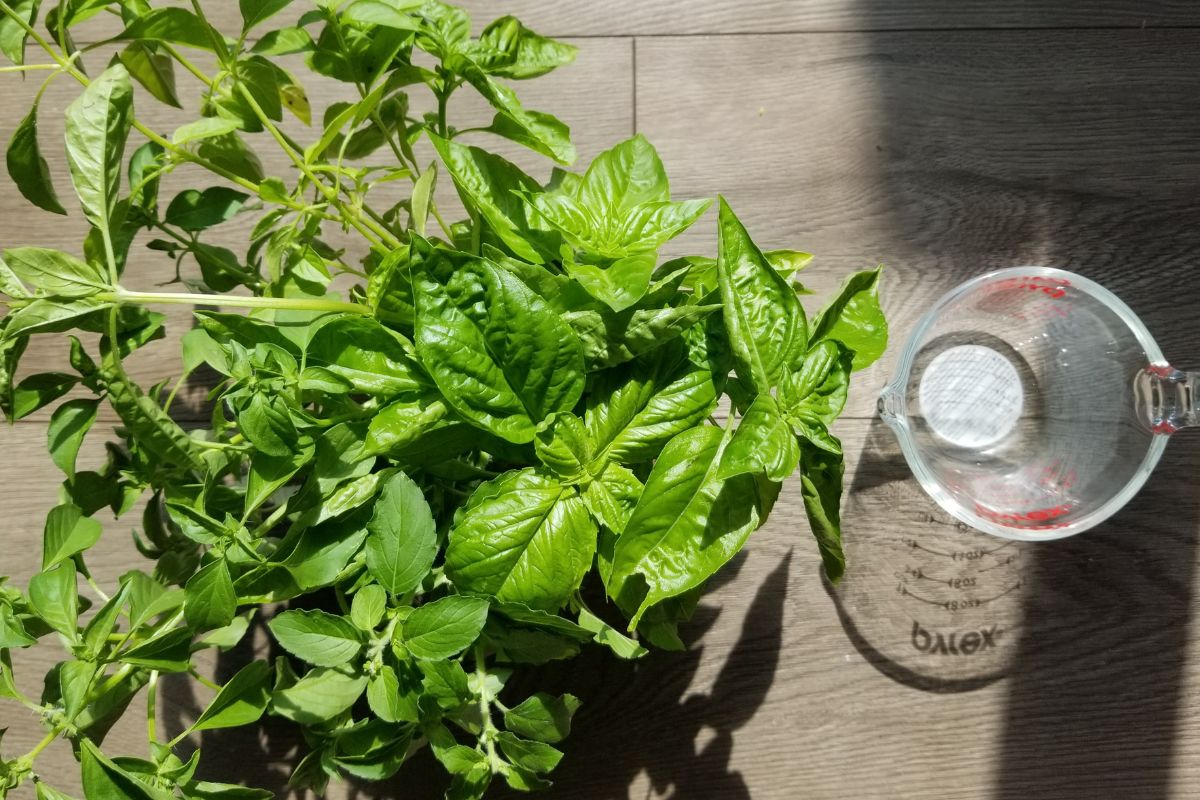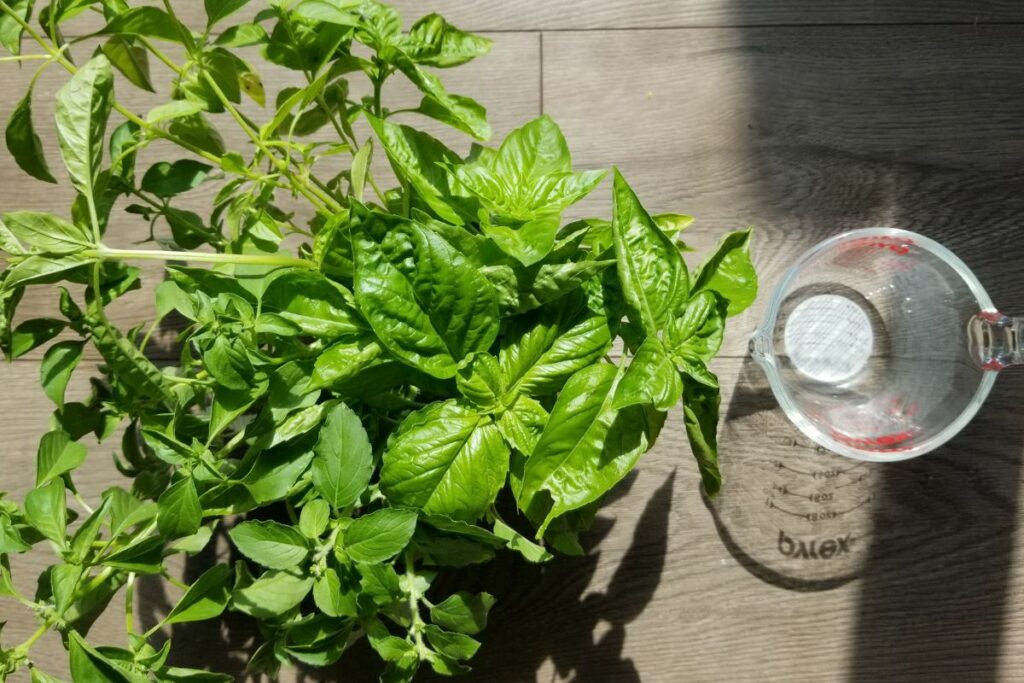 Pumpkin Seed Cilantro Dressing
Full disclosure: I'm one of those weirdos for whom cilantro tastes like soap, so I've never tried this recipe. But it reminds me of other nut-based salad dressings flavored with fresh herbs and spices, which make it much more delicious and easier to eat vegan low histamine.
You could sub the pumpkin seeds for any other higher-protein and higher-fat low histamine nut or seed.
Possible Triggers: pumpkin seeds, lemon juice, cumin.
This 5-ingredient tahini mustard dressing doesn't require a cutting board or any special equipment, and is low histamine, paleo-approved, and vegan-friendly. The ingredients in this dressing were each chosen for their antioxidant & antihistamine properties, though not everyone will tolerate a bit of white vinegar.
Possible Triggers: white vinegar, maple syrup, lemon juice.
Sort of like a mildly sweetened hummus without the chickpeas, this is a pretty classic tahini dressing, just made with low histamine ingredients. It makes use of just five simple ingredients to bring a little life to your favorite greens, while also being low FODMAP.
If you're interested in trying this recipe but can't tolerate lime juice, because this has tahini as the base you could use 1 teaspoon ground sumac + 1 Tablespoon water to directly replace the lime juice.
Possible Triggers: lime juice, coconut aminos, maple syrup.
Oil-Based Low Histamine Salad Dressings
Fresh Herbs Salad Dressing With Garlic
One of the simplest low histamine salad dressings out there, this reicpe is my own take on a fresh summer herbs vinaigrette. Low histamine, paleo-approved, and even keto-friendly, the ingredients in the dressing were all chosen for their strongly antioxidant and antihistamine properties.
Plus, it pulls together in less than 10 minutes!
Possible Triggers: garlic and basil.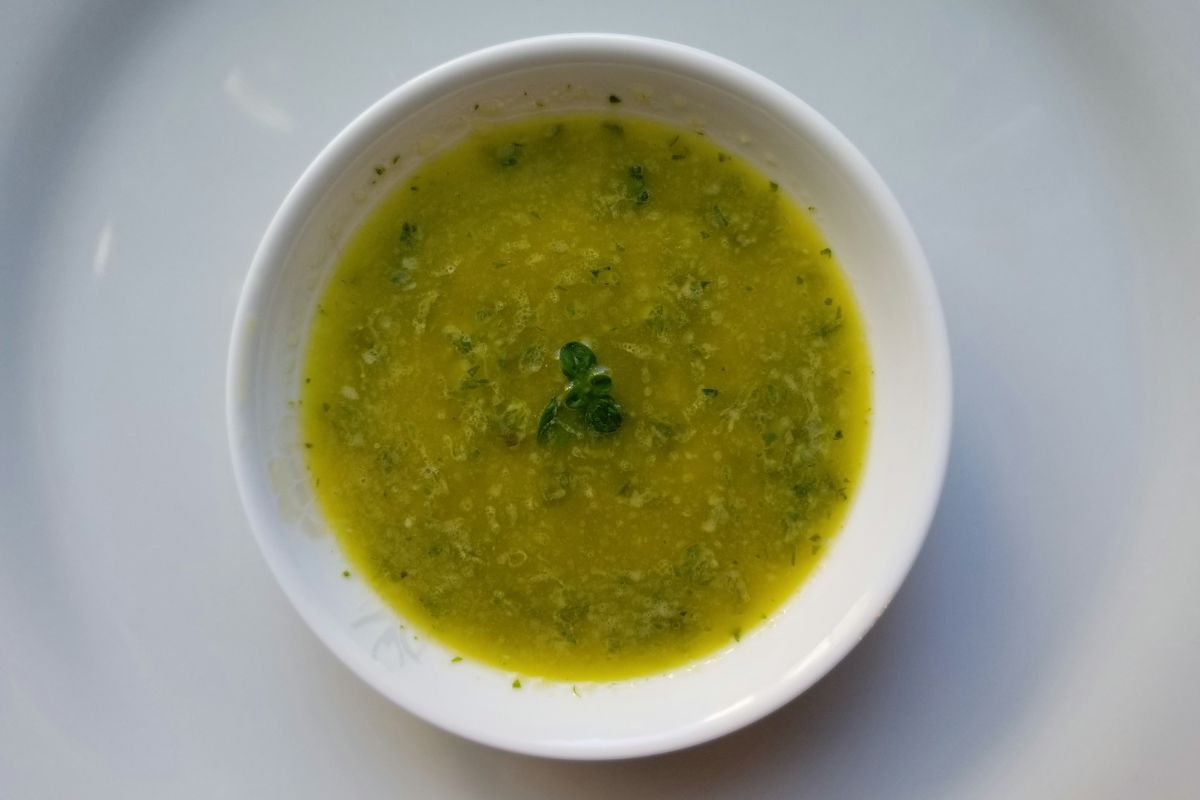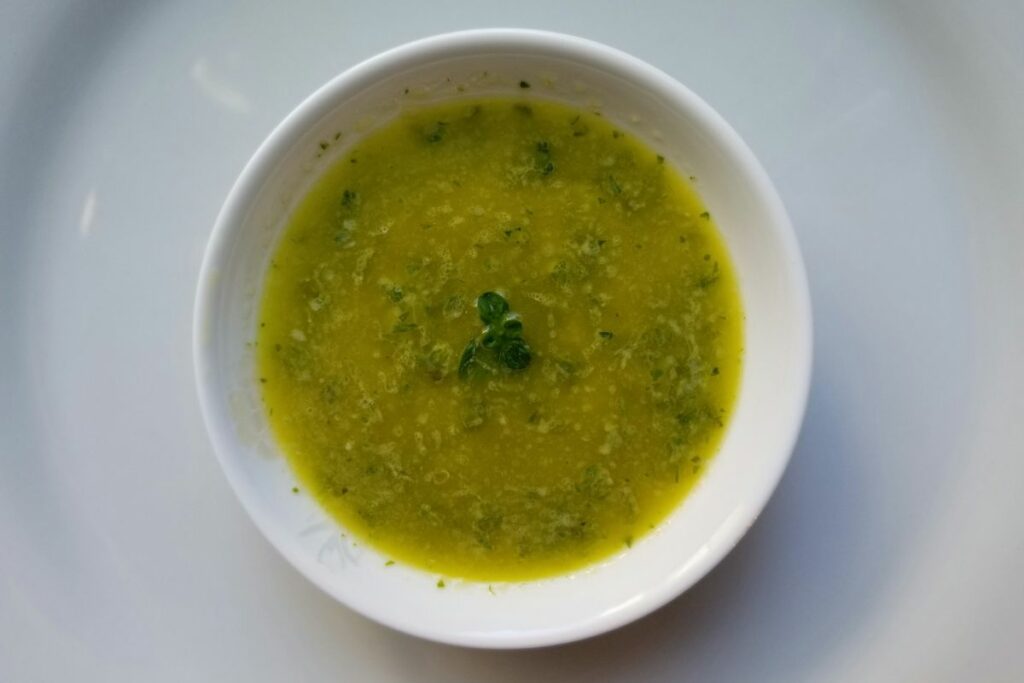 Low Histamine Italian Dressing
A traditional Italian dressing— which is actually an American creation— is made from water, vinegar or lemon juice, oil, bell pepper, sugar, herbs and spices, and sometimes onion & garlic.
This low histamine version makes use of olive oil and distilled white vinegar as the lowest histamine alternatives, plus a healthy dose of Italian seasoning for a strong, enjoyable low histamine dressing.
Possible Triggers: white vinegar, honey, garlic powder.
The dressing from this microgreen salad is a easy way to use up fresh ginger from the market or even your own home garden. In just a couple minutes it transforms five simple ingredients into a delicious low histamine dressing that even the kids will ask for seconds of!
Possible Triggers: apple cider vinegar, maple syrup.
With between 7-13 ingredients depending on how many fresh herbs you use, this low histamine dressing is an herbal vinaigrette with an emphasis upon antihistamine herbs and alliums.
Unlike my herbal dressing above, this one features apple cider vinegar rather than lemon, creating a more savory complexity to emphasize the fresh flavors in your favorite salad.
Possible Triggers: apple cider vinegar, honey, garlic, onion.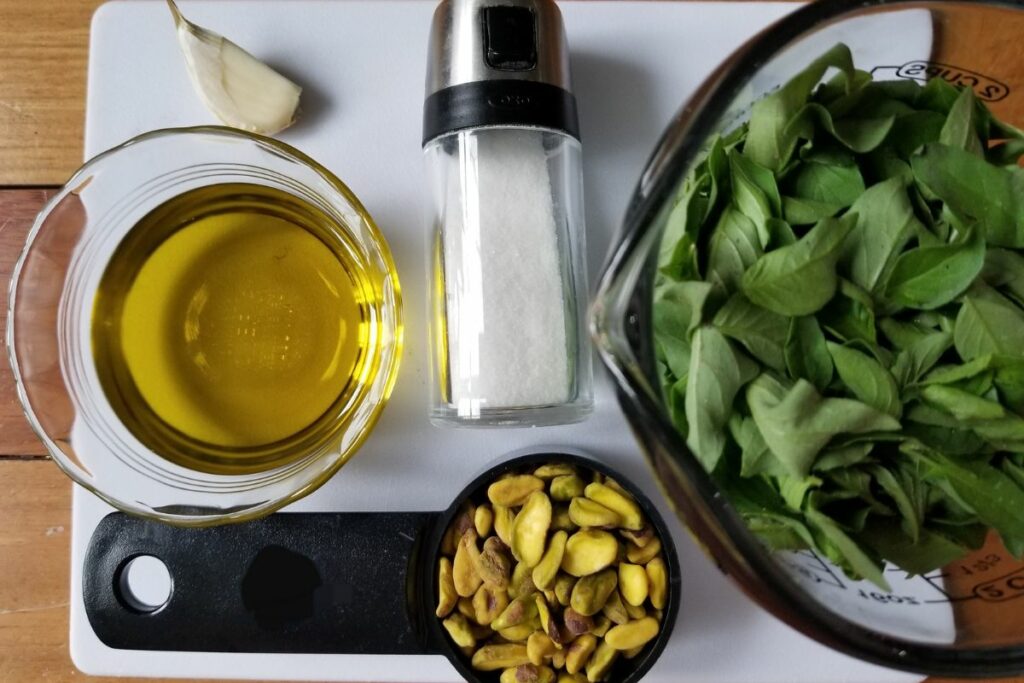 Most people wouldn't turn to pesto to put on a salad, but think of it as a twist on the usual salad, much like most low histamine alternatives. To turn the linked recipe into a salad dressing, simply triple the amount of oil called for, add in the pecans directly, and blend for one additional minute.
You could certainly turn other low histamine sauces into salad dressings, but pesto is probably one of the most beginner-friendly. Plus it goes well with most protein sources, and if you've already made the pesto, you can turn it into a dressing by thinning it out with the milk of your choice & blending very well.
Possible Triggers: pecans, basil, garlic.
Much like the delectable lemon basil, the combination of lemon and mint make for a fabulous sauce for fish or chicken, as well as a low histamine dressing for salads. This particular dressing is quite thin, and may need to set in the fridge a bit before you can use it, but it's versatile and adds nice pop of flavor to liven up your new bowl of greens.
Possible Triggers: lemon juice and honey.
Holy Basil Antihistamine Salad Dressing
This 10-minute low histamine salad dressing is a great way to use some of that holy basil you decided to grow or buy (along with this holy basil tea). It's also a fantastic way to add some antihistamine power to your salad for lunch or dinner, without needing to bow to a bunch of bitter herbs just for flavor.
If you've never had holy basil, combining this citrusy herb with sage results in an earthy, herbal salad dressing with an acidic twang.
Possible Triggers: garlic and lemon juice.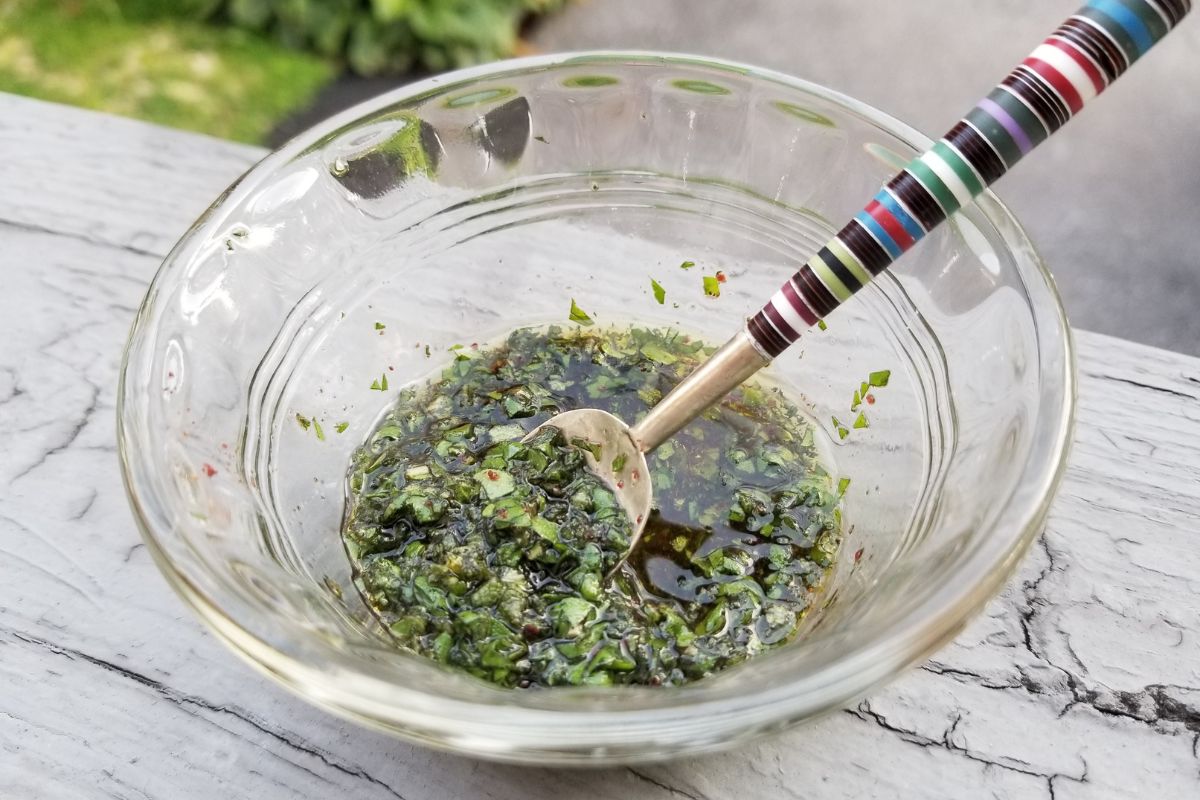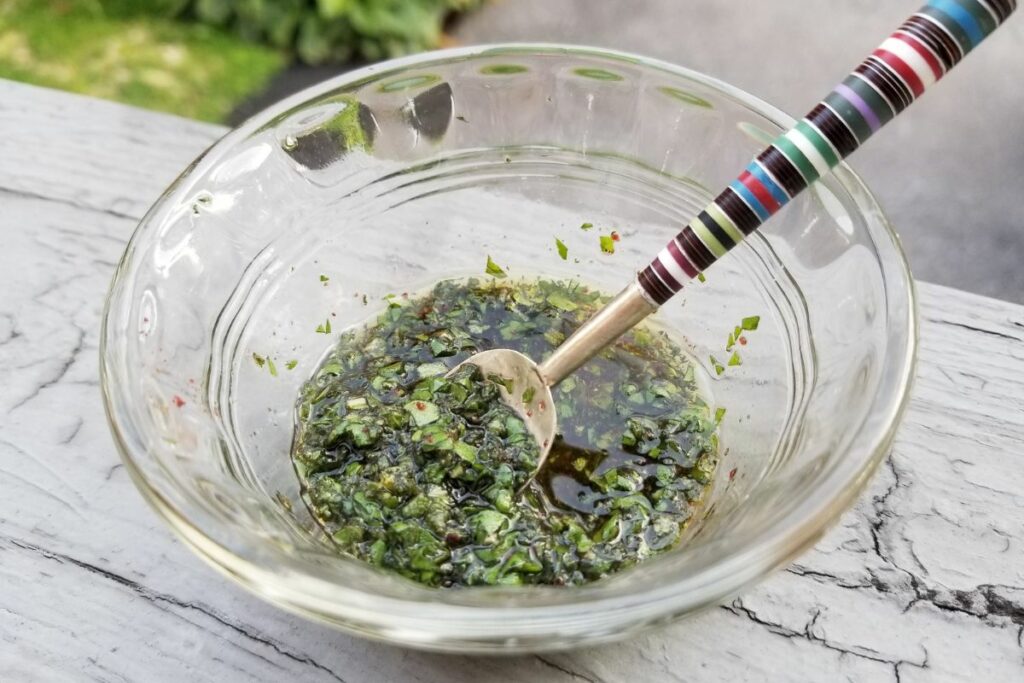 Fruity Low Histamine Salad Dressings
Citrus-Free Cranberry Salad Dressing
This frozen fruit-based creation utilizes the pectin naturally present in the cranberries to emulsify the other ingredients (mostly oil), with a bit of tarragon, salt, and pepper for depth of flavor. The combination makes for a decent low histamine salad dressing, but won't be very sweet, like other fruity dressings.
Possible Triggers: cranberries, black pepper (optional).
Pomegranate-Sumac Salad Dressing
One of my first ever ventures into making a low histamine salad dressing, this pomegranate juice-based dressing requires a bit more blending than most other recipes. This is because the recipe is free of citrus juices and vinegars.
However, the addition of the pomegranate powder weakens the acidity too much for it to act as a binder. If you prefer a thicker salad dressing, very quickly stir in a slurry of ½ teaspoon arrowroot starch + 1 tablespoon water as it cools.
Possible Triggers: pomegranate, honey, camu camu.
Like many great recipes, this is a copycat version of a Trader Joe's classic; in this case their Almond Butter-Turmeric Salad Dressing. It's made with ground turmeric, fresh lemon juice & zest, garlic, ginger, and a hefty dose of almond butter, making it an antihistamine bomb.
Those of you who like sharper flavors with a creamy twist will enjoy this particular fruity salad dressing.
Possible Triggers: almond butter, lemon juice, black pepper (optional).
It isn't often that you find a salad dressing with blueberry in it, but somehow this one checks all the boxes a dressing needs to pull a salad together. The almond butter acts as the oft-mentioned binder, keeping the oil and other flavors equally blended, so the flavors of the dressing spread evenly.
Possible Triggers: almond butter and blueberry powder.
A bright, sharp lemon ginger dressing, this vegan-friendly low histamine salad dressing makes use of just 5 simple ingredients to bring life to your favorite greens. Plus it comes together in just 5 minutes.
Possible Triggers: lemon juice.
Salad Dressing Histamine FAQ
How long does homemade salad dressing last?
Homemade, low histamine salad dressings can last for an afternoon in the fridge, and to keep histamine levels low, most can be individually frozen and slowly thawed with little effect on taste.
What can I use in salad dressing instead of vinegar?
You can substitute lemon juice, lime juice, pomegranate juice, verjus, or tamarind juice, if tolerated.
Is mayonnaise low histamine?
No, commercial mayonnaise is not low histamine, unfortunately.
Can you buy low histamine salad dressing?
At the moment there are no commercial low histamine salad dressings.
Can you freeze homemade salad dressing?
Yes, you can freeze homemade salad dressing! I recommend using ice cube trays to freeze it in single servings and use within two months (stored in an air-tight container).
Save this post for later!