Yuca root, also known as cassava or manioc, is an all-around delicious ingredient that has been a staple food in many cultures for centuries. This starchy tuber is native to South America but is now widely cultivated in tropical regions around the world, including Africa, Asia, and the Caribbean.
Yuca was a main ingredient in my diet when living in South America as a teenager, particularly in the form of dedos de yuca, or yuca fries. Not only is it an amazing source of carbohydrates, fiber, and essential vitamins and minerals, but it's a fantastic gluten-free option for those with celiac disease or gluten sensitivities.
The root vegetable has great nutritional value, but is also easy to prepare and can be used in a variety of dishes from savory to sweet. Though unfortunately not many people know what it is, its types, or what it can become. So I'm here to clear the air and shine a new light on a very healthy and robust ingredient you may want to add into your diet.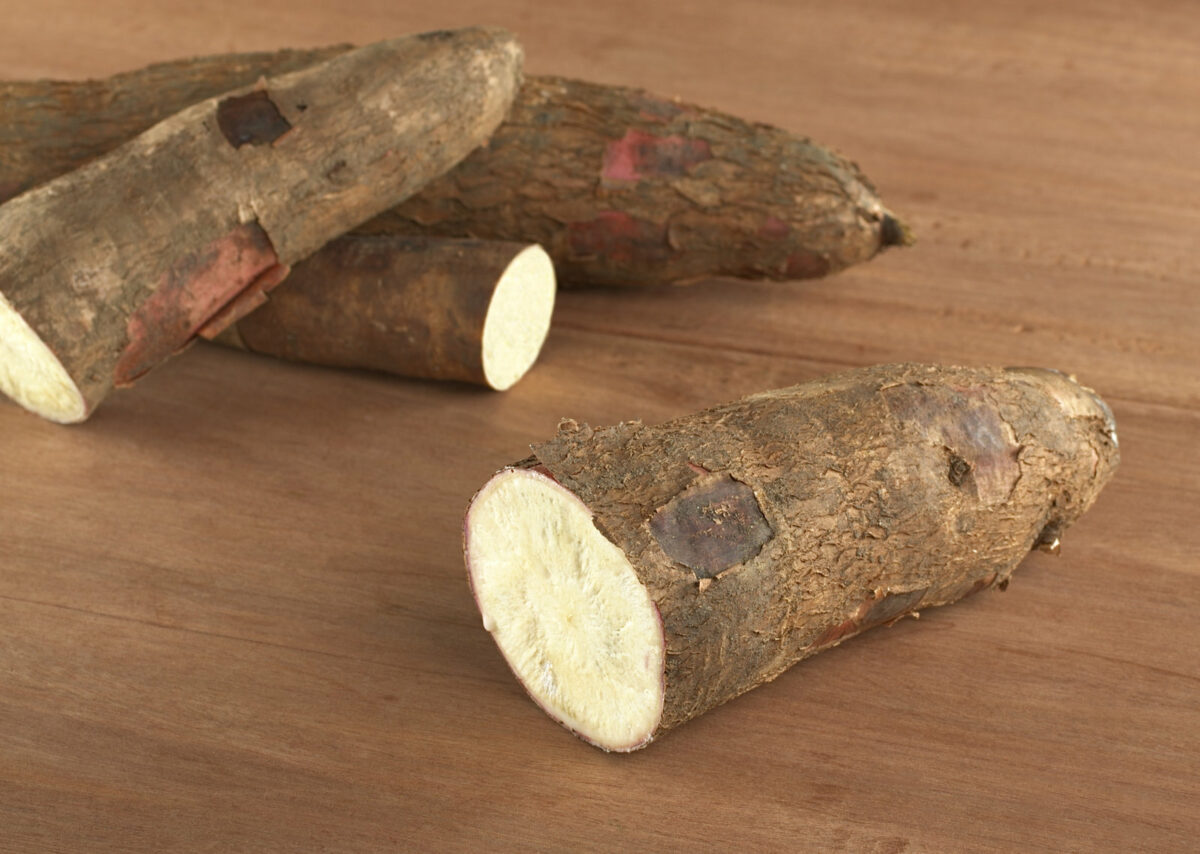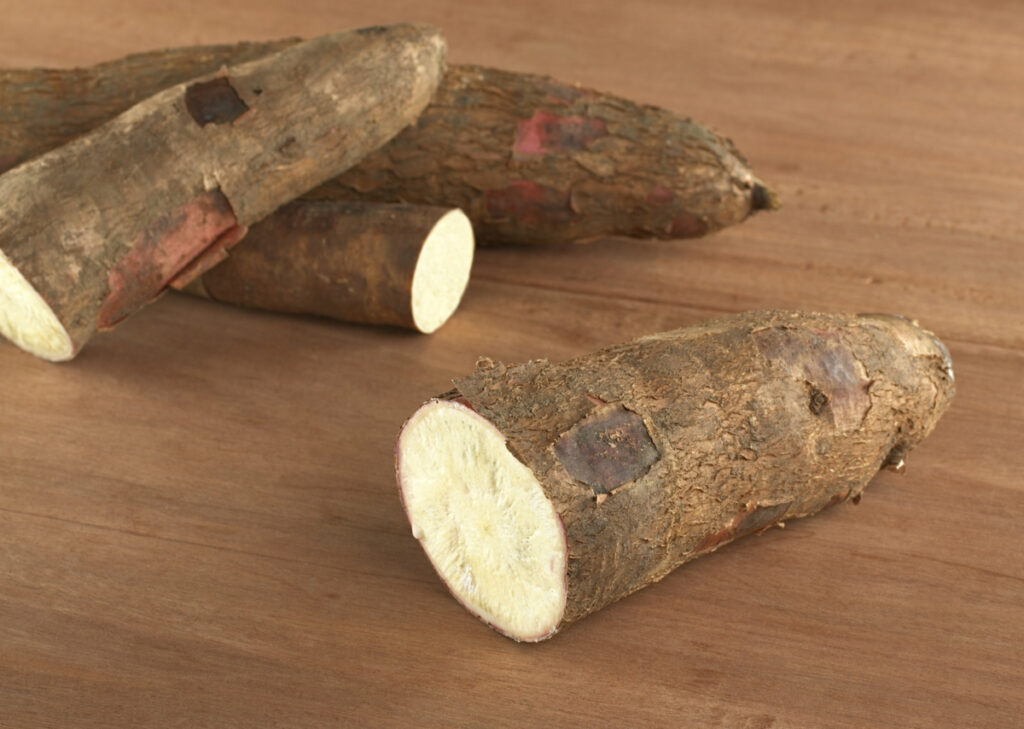 What Is Yuca Root?
This starchy root vegetable is a prominent food item in many countries, particularly in Latin America, Africa, and Asia. Yuca has a mild, nutty flavor and a texture that's quite similar to potatoes. They can also be boiled, fried, or baked and used in dishes such as stews, soups, and casseroles.
Yuca flour, made from the root, is another popular variant of the root used in gluten-free baking. There are two types of yuca flour, sweet and bitter, with the latter often used in savory dishes, and the most popular variant being commonly marketed as cassava flour.
Its low fat and calorie count also makes this root a great healthy alternative to other starches, like rice or potatoes. Not to mention, it's a fantastic source of vitamins, fiber, and carbs, and is also grain-free & gluten-free, so it's a perfect choice for those with gluten allergies or intolerances, or celiac disease.
Where Does Yuca Come From?
Yuca is originally from South America, particularly from the Amazon region. However, it's also become widely cultivated in other parts of the world, such as Africa, Asia, and the Caribbean.
Yuca plants are typically grown in tropical or subtropical climates and can reach heights of up to 10 feet, though on the farm I worked on, all our yuca plants were no higher than 3 feet tall. The root itself is long and tapered, with a rough, brown outer skin and a white, starchy interior, which helps protect the root from predators.
As it's a highly used and popular ingredient, it can be used in a variety of dishes, ranging from savory to sweet, with some common recipes listed below.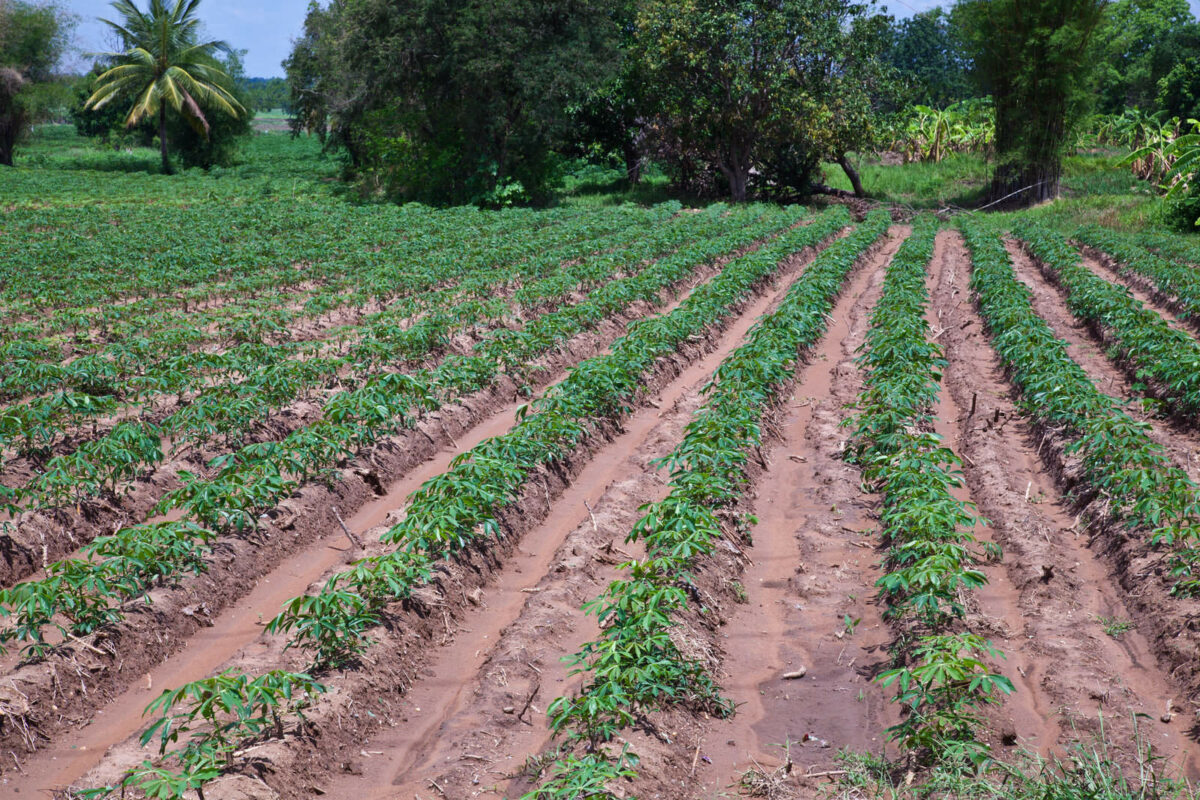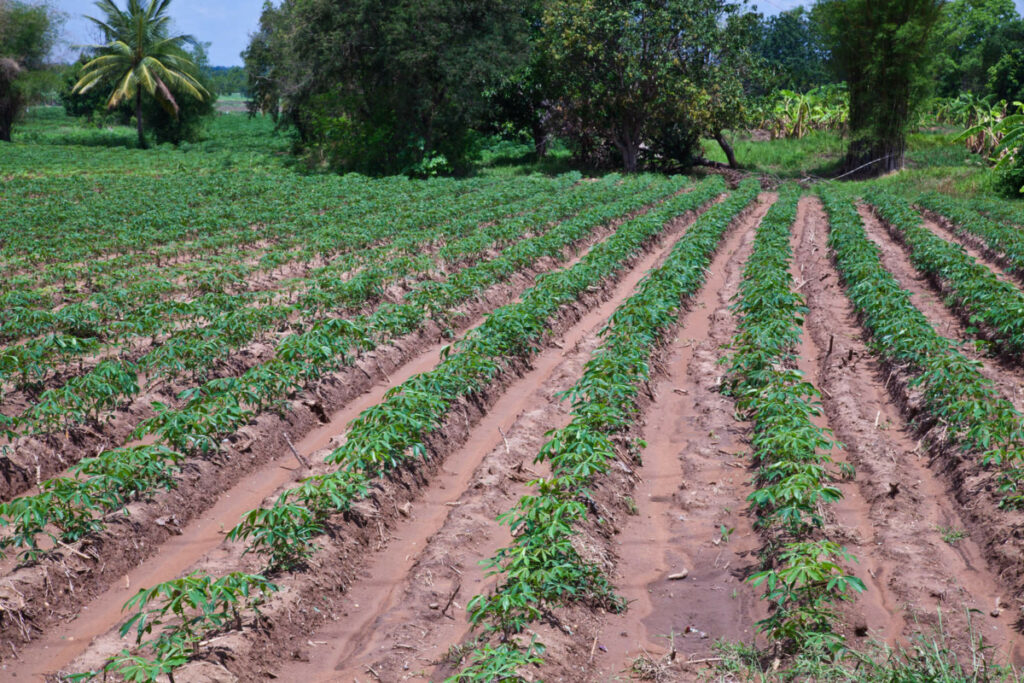 Yuca Soup
Looking for a warm and comforting soup? How about making a delicious yuca soup, a.k.a. cassava soup. This soup is made from peeled and chopped yuca root, sautéed onions and garlic, and chicken or vegetable broth.
After simmering for 20-25 minutes, the soup is blended until smooth and seasoned with salt and pepper. Serve hot with a garnish of fresh cilantro for a delicious and satisfying meal.
Yuca Fries
If you're looking for a tasty and healthier alternative to traditional french fries, then making yuca fries is just what you need. These crispy fries are made from peeled and sliced yuca root, tossed with olive oil, salt, and pepper, and baked in the oven until golden brown.
They make a great side dish or snack and are perfect for dipping in your favorite sauce.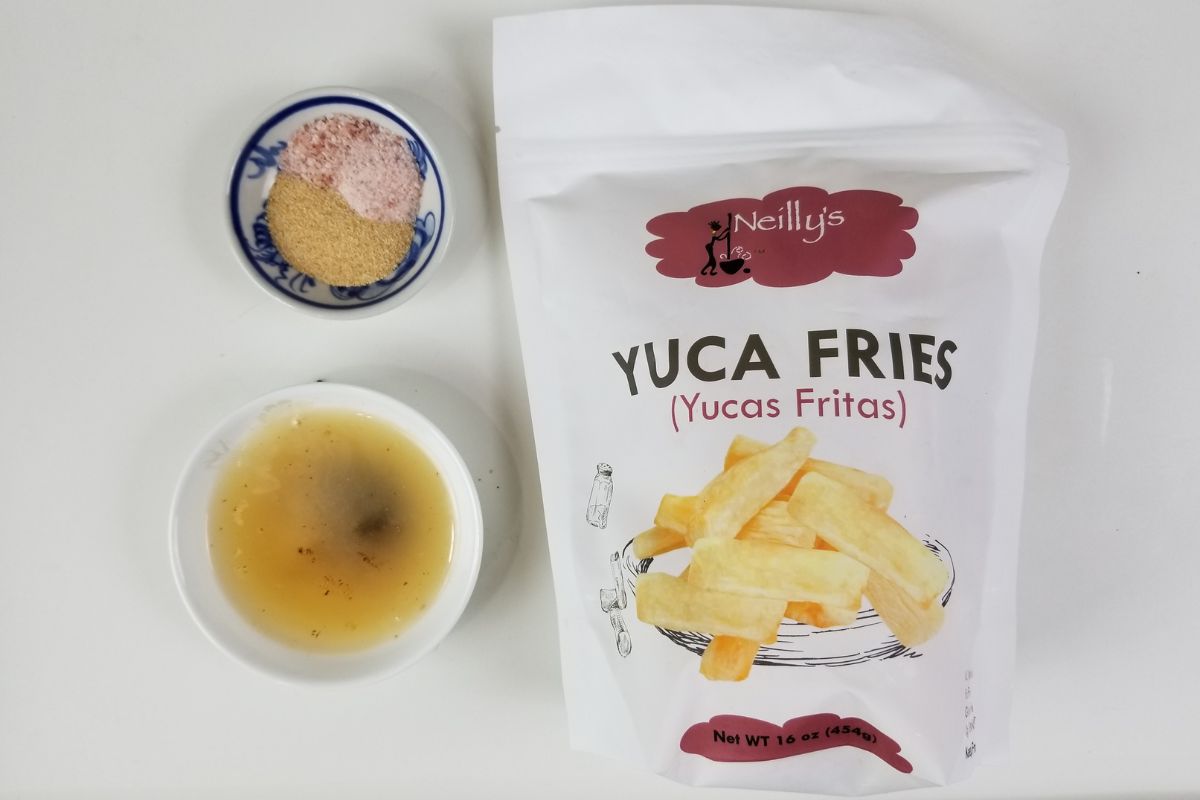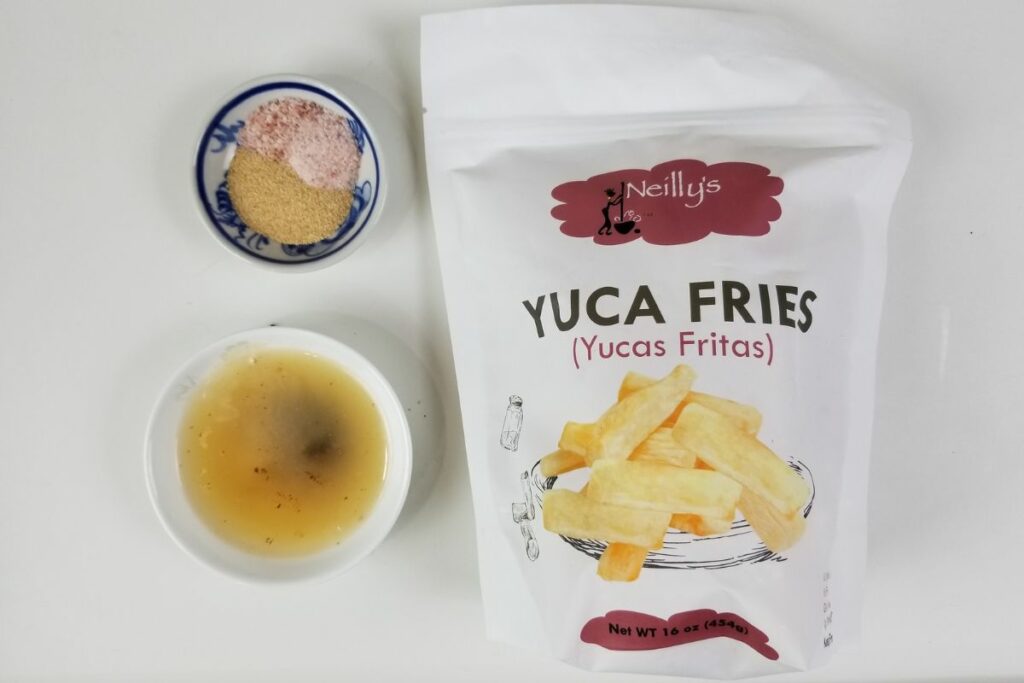 Yuca Chips
Packing a big crunch with a savory taste, yuca chips are incredibly flavorful snacks for those on the go or at home. These chips are made from thinly sliced yuca root, tossed with olive oil, chili powder, garlic powder, and salt, and baked in the oven until crispy.
They make a great alternative to potato chip,s and are perfect for snacking on their own or serving with your favorite dip. Aside from its culinary uses, yuca root also has practical applications.
The starch extracted from yuca is used to make tapioca pearls, which are a common ingredient in desserts and baked goods. Yuca is also used to make biofuels, paper, and textiles in various industries, as well as tapioca starch, a popular grain-free flour.
What Does Yuca Taste Like?
Yuca root possesses a mild, nutty flavor that's similar to a potato but with a slightly sweeter taste and firmer texture. Its subtle notes of flavor are exactly why it can be used in both sweet and savory dishes, ranging from casseroles and stews to cakes and desserts.
It can be cooked in certain ways to achieve different textures and flavors, as well. When boiled, it develops a soft, creamy texture that's perfect for mashing or pureeing. On the other hand, when fried or roasted, it becomes crispy and golden brown, adding a delicious crunch to any dish, including salads.
Seasoning yuca with various herbs and spices can also enhance its natural flavor and create a unique taste suited to whatever other dishes you're preparing.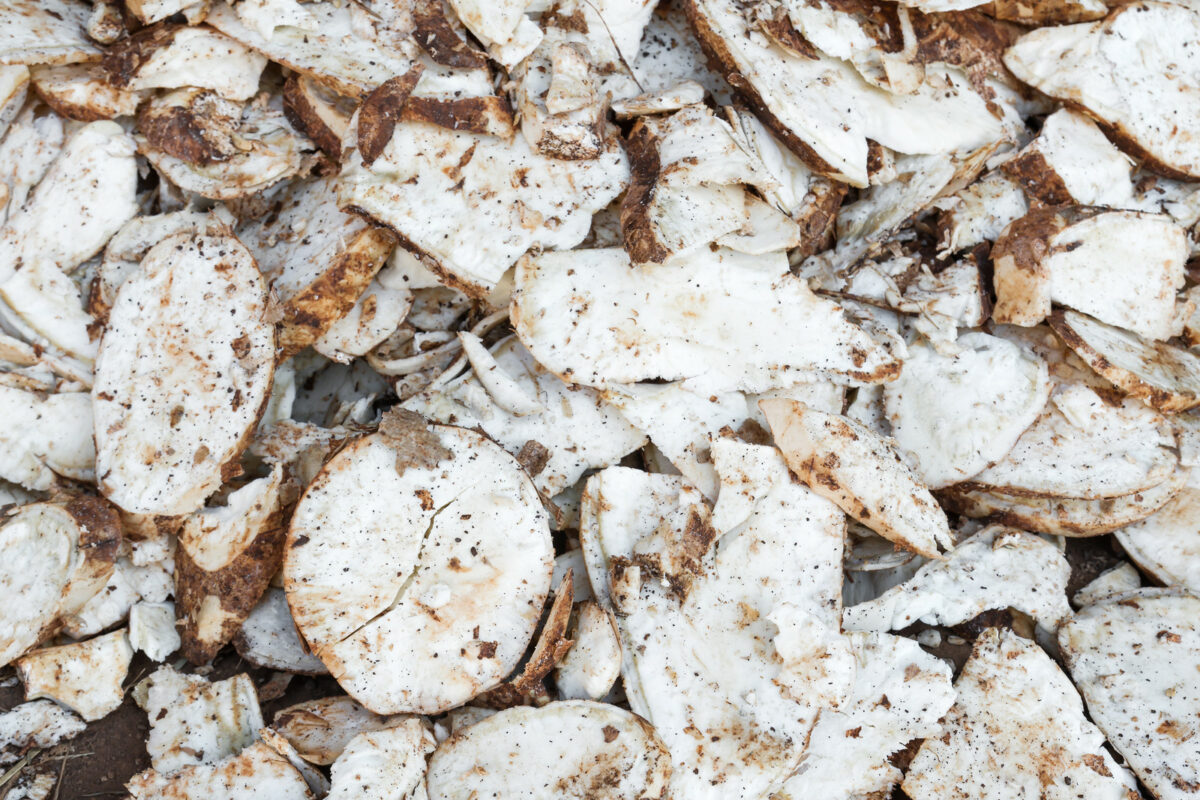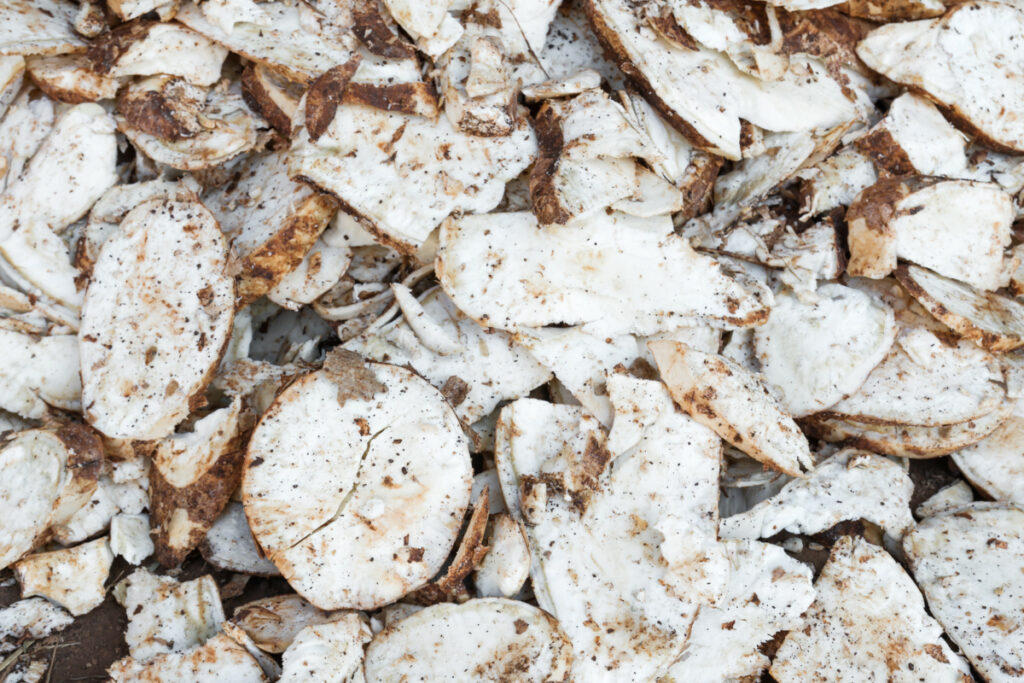 Yuca Health Benefits & Nutritional Value
Yuca is a vegetable that offers many nutritional benefits. Some of these key benefits of yuca include:
High fiber content: both soluble and insoluble fiber are abundant in yuca, and both are crucial for preserving digestive health and avoiding constipation.
Vitamins and minerals: yuca contains important vitamins and minerals, like vitamin C, potassium, and magnesium. These nutrients are essential for maintaining a healthy immune system, regulating blood pressure, and supporting bone health.
Anti-inflammatory properties: cassava been found to have anti-inflammatory properties, which can help reduce the risk of chronic diseases like heart disease, diabetes, and cancer.
Antioxidants: yuca also contains antioxidants, which can help protect cells from damage caused by free radicals.
In addition to being nutritious, yuca can be used in many different ways:
Cooking methods: manioc can be boiled, fried, or mashed and used as a substitute for potatoes in many dishes.
Gluten-free alternative: It's also a popular ingredient in gluten-free baking because it's a gluten-free & grain-free alternative to wheat flour.
Are Cassava and Yuca the Same?
Cassava and yuca root are two names for the same starchy root vegetable that's a crucial ingredient in many parts of the world, especially in Latin America, Africa, and Asia. However, the terms are used differently in different regions, in addition to the less common name, manioc
In the United States, for example, cassava is often used to refer to the whole root or the flour made from it, while yuca is used to refer to the peeled and prepared root.
It's worth noting that cassava or yuca root contain a toxic substance called cyanide, which can be removed by boiling or soaking the root before cooking. Once prepared properly though, both cassava and yuca can be cooked in lots of delicious ways, including boiling, frying, roasting, and baking.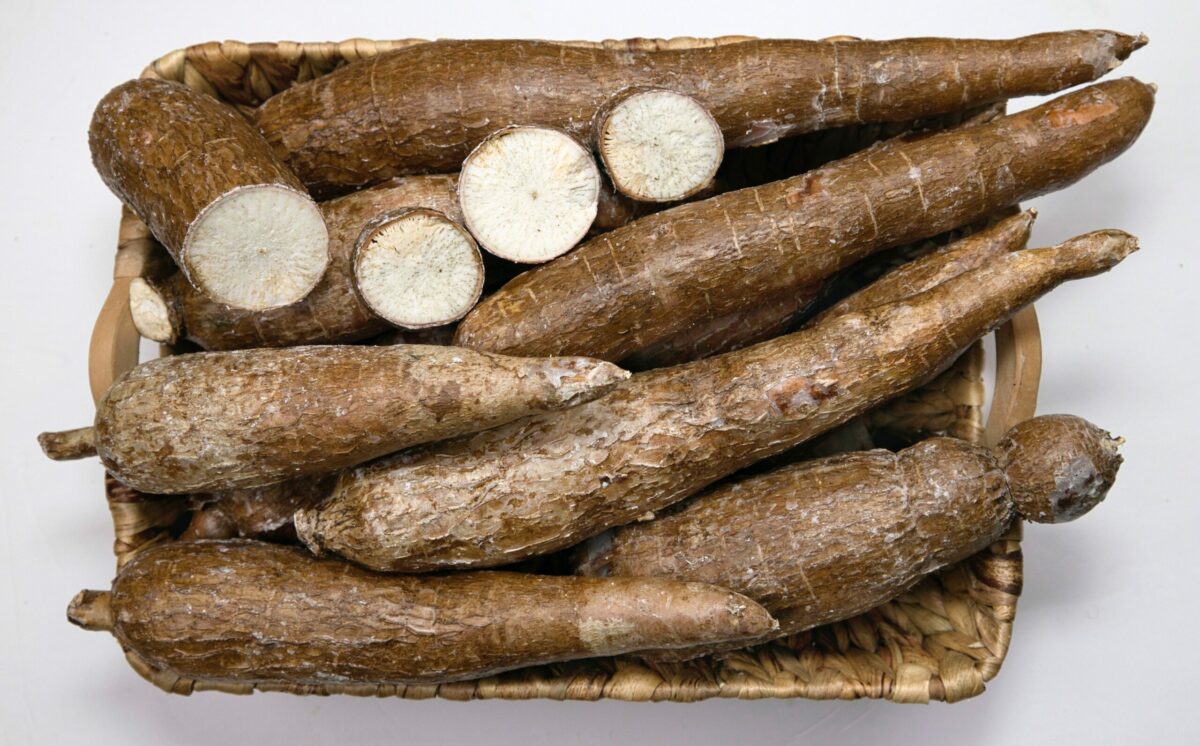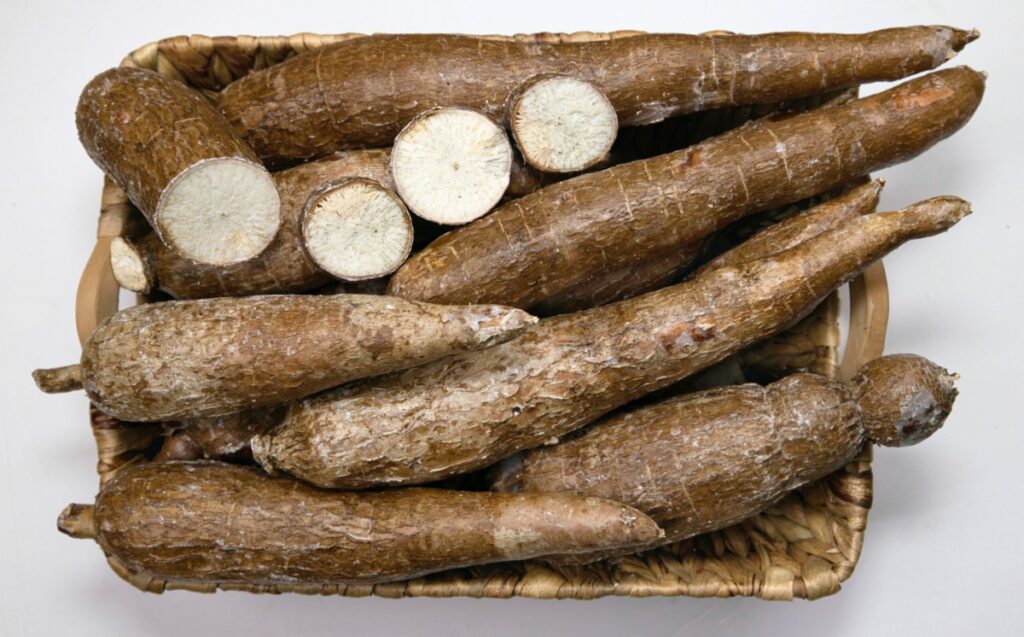 Frequently Asked Questions
Can You Freeze Yuca?
Yes, you can freeze yuca root. To freeze it, first, peel and cut the yuca into the desired size. Then, blanch it in boiling water for 5 minutes and transfer it to a bowl of ice water to cool down. Once it's cooled, pat it dry and place it in a freezer-safe bag. You can keep it in the freezer for up to 6 months, or even just buy frozen yuca from the start.
How Can I Incorporate Yuca Into My Diet?
There are many ways to incorporate yuca into your diet. For example, you can boil or steam it and serve it as a side dish with your favorite protein, or you can fry it to make yuca fries or chips. Another option is to use it as a thickener for soups and stews, or use cassava flour as a gluten-free alternative to wheat flour.