As a follow-up to my previous low histamine smoothie recipe, I bring to you an antihistamine smoothie packed with blueberries, moringa, and cherries, among other antihistamine foods. As you may have read in that post, I'm currently trying to heal from an ulcer, and drinking a smoothie as one of my two daily meals has been part of that process. I've formulated this particular recipe to help keep my stomach happy and balance out any lingering histamine from the previous meal, as the pea sprouts in this recipe contain DAO.
Eating foods with antihistamine properties is one of the best ways to clear histamine naturally, and each of these ingredients plays a different role in staving off histamine toxicity. Check out the low histamine foods list for more info on which foods to keep in your diet if you're experiencing symptoms of histamine intolerance.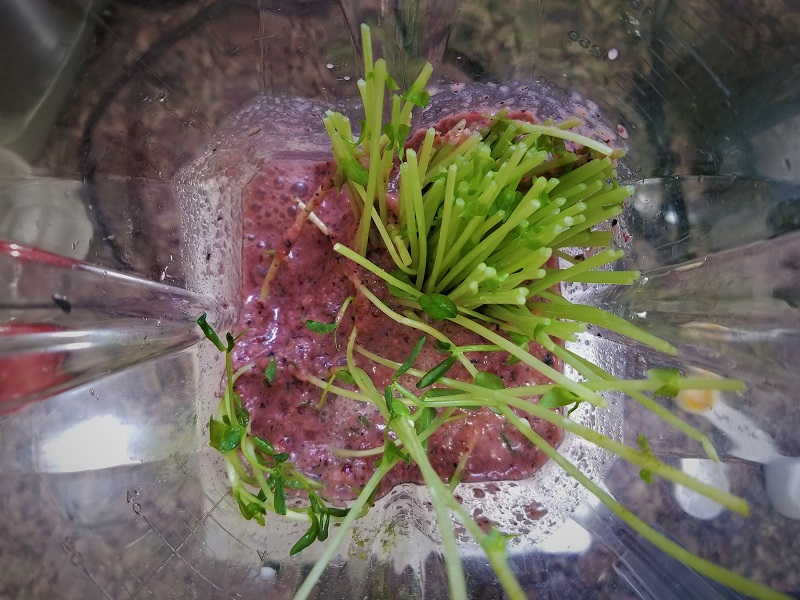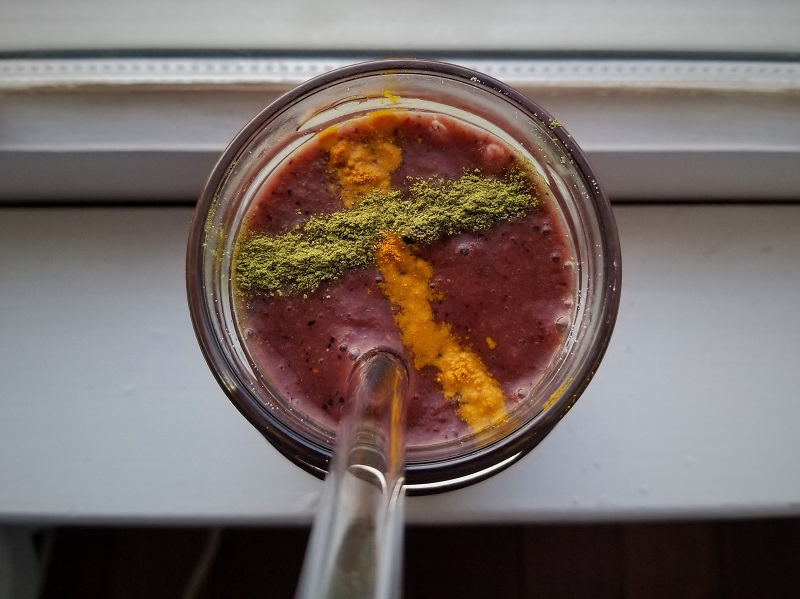 Cherry Antihistamine Smoothie
A sweet cherry smoothie packed with antihistamine ingredients & mast cell-stabilizing herbs.
Ingredients
2 cups frozen cherries (~10 oz.)
1/2 cup frozen blueberries
1 small apple, cut into pieces
1/2 cup oat milk or water
1 teaspoon fresh or frozen ginger (~1")
1 large handful pea sprouts
1/2 teaspoon moringa
1/4 teaspoon turmeric
1/8 teaspoon monk fruit powder
1/8 teaspoon of salt
Instructions
Measure out all your ingredients and put them into the blender.
Blend everything together for about 1 minute & serve!