Eggplants have always been popular in Italian cuisine thanks to their broad applicability, delicious mild flavor, and highly nutritional properties. However you'll quickly learn once starting a low histamine diet that eggplants are considered to be a high histamine food, and therefore need to be avoided or swapped.
This can be hard as most vegetables aren't exactly perfect substitutes for eggplant, but some can be utilized in certain situations as a decent swap, like in pizza and pasta sauces. So in this article I cover the best eggplant substitute options for any recipe, including each one's similar functions and nutritional value.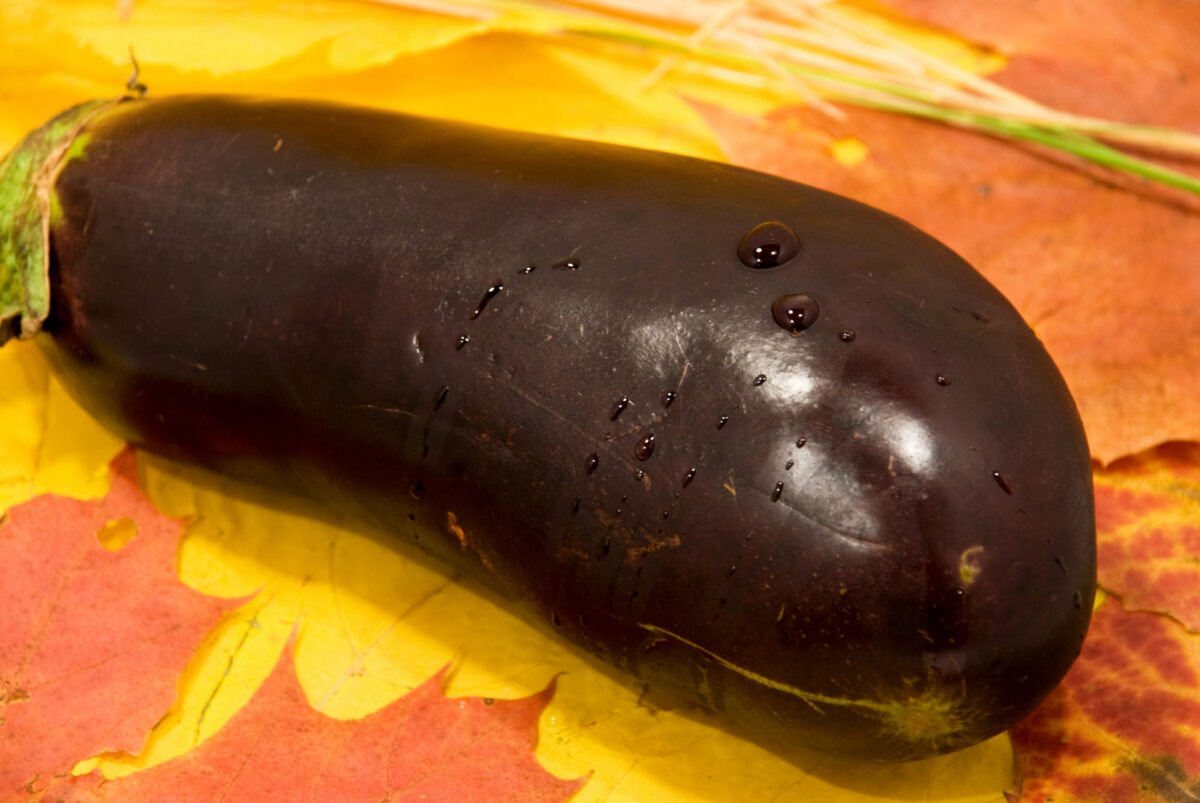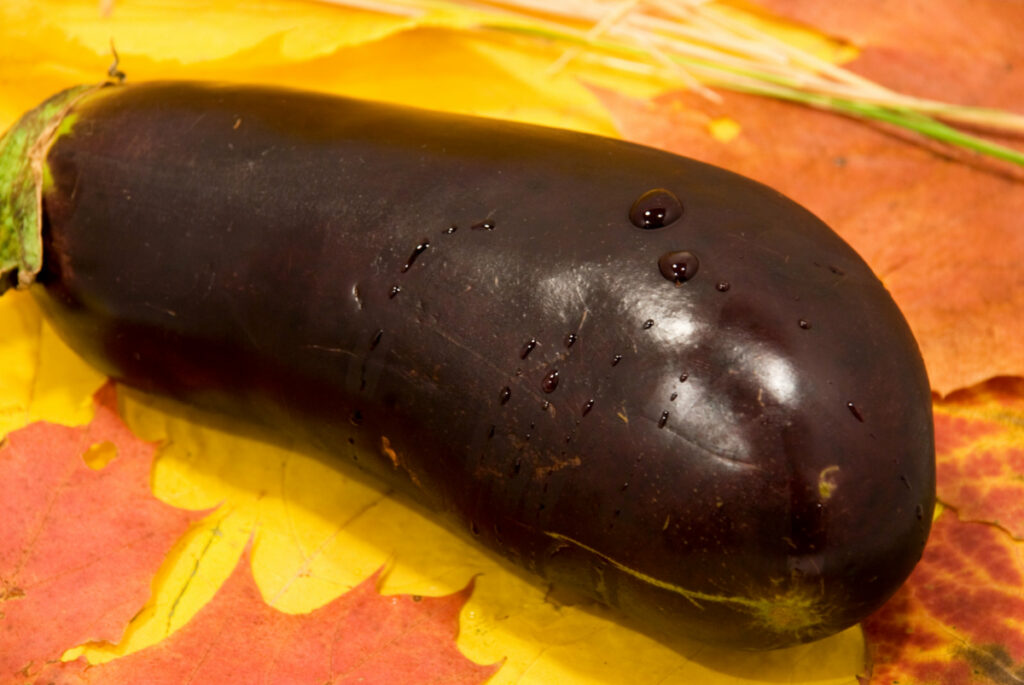 Best Substitutes for Eggplant
Zucchini
Zucchini is an incredibly versatile vegetable and a great alternative to eggplant when making lasagna or other similar dishes. Not only does it have a similar texture when cooked, but it also has a mild, slightly sweet flavor that compliments many different ingredients.
One of the great things about zucchini is that it can be used in most recipes that call for eggplant thanks to their similarly mild flavor profiles. For example, you can slice it thinly and grill or roast it for a delicious side dish or stuff it with your favorite filling for a delicious and satisfying main course.
Zucchini is a nutritious component of any dish it's added to. It's low in calories and high in vitamins and minerals, including vitamin C, potassium, and fiber. Plus, it's a great source of antioxidants, which can help protect your body against disease and inflammation.
Okra
Okra is a fantastic eggplant substitute to consider when it's in season, though note that frozen okra (also called bindi) won't always have the same admirable texture as eggplant. But when fresh, this small vegetable has a texture similar to eggplant, so it can be used in many of the same dishes.
What makes okra a great option is its versatility in the kitchen. You can grill, roast, sauté, or fry it, and it works well in multiple dishes such as stews, curries, and stir-fries; we love to cook it in the air frier as an alternative to french fries.
Okra is a healthy vegetable to add to your diet, low in calories and high in fiber. It's also a good source of essential vitamins and minerals, such as vitamins C & K, and folate.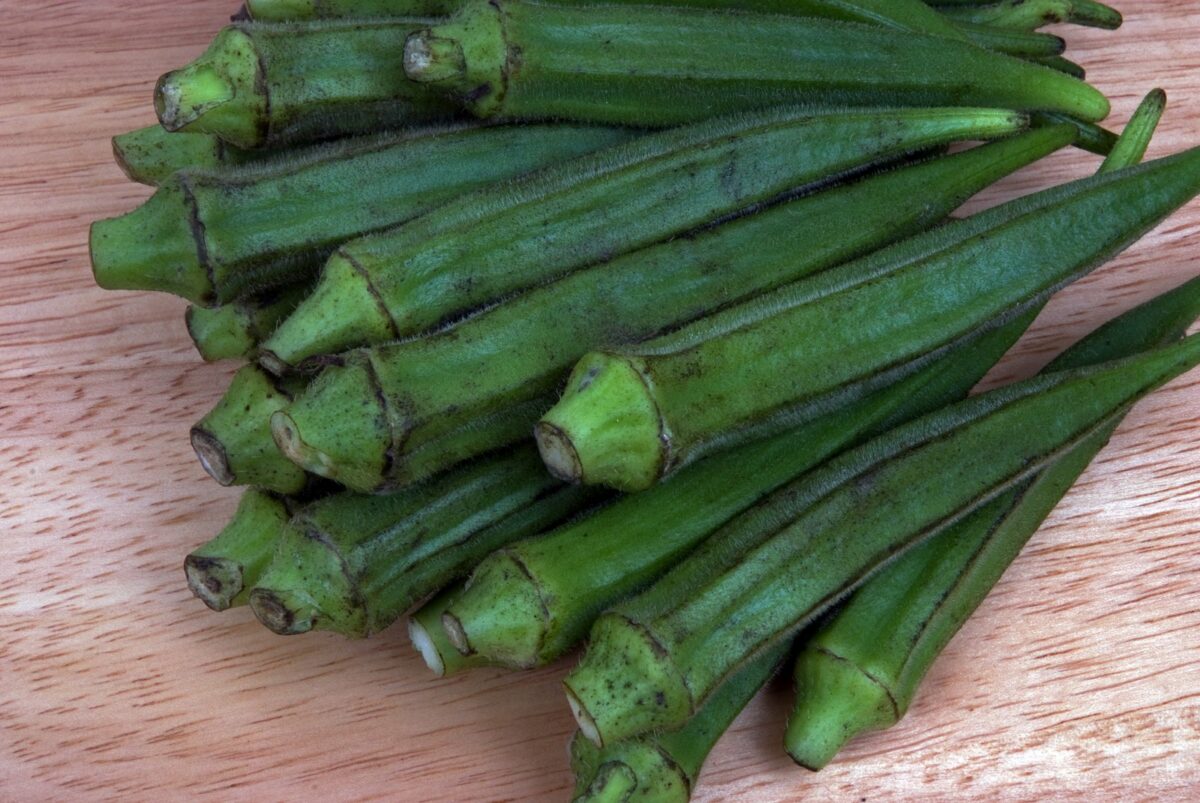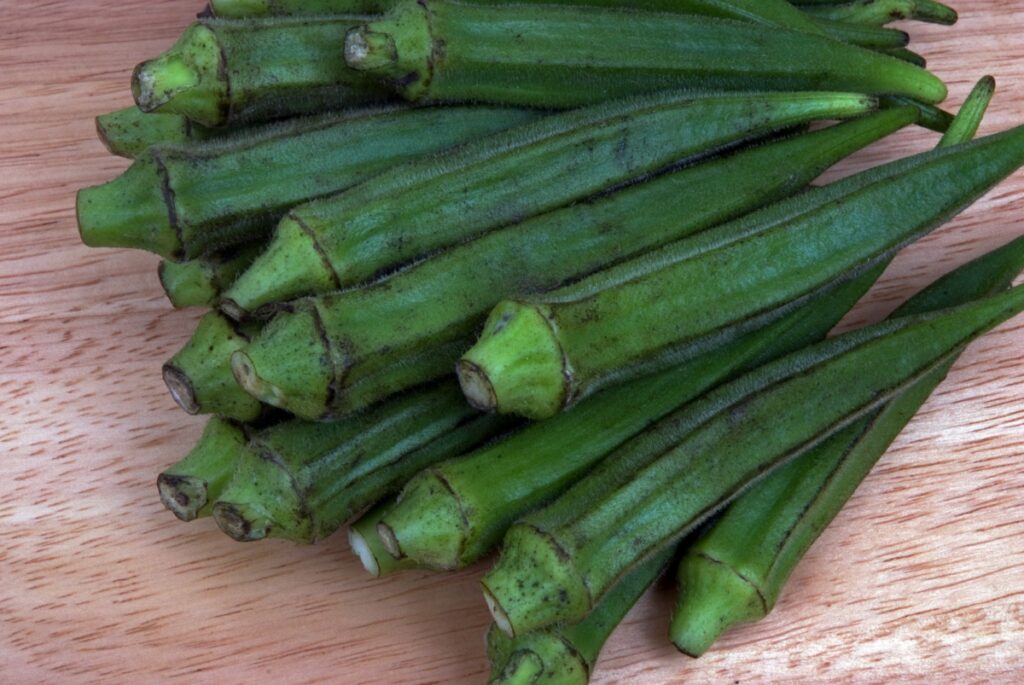 Portobello Mushrooms
Note that mushrooms are NOT always tolerated on a low histamine diet. Portobello mushrooms are an excellent option to substitute for eggplant in lasagna and other Italian dishes, particularly if you're searching for a meaty and savory substitute.
These mushrooms have a firm, meaty texture that's perfect for heavier dishes, and they have a mild flavor that won't overpower the other ingredients in your dish. They also have a similar texture to eggplant, which means they can be used in many of the same ways.
Their delicious flavor and unique texture can add a new dimension to dishes and make your meals more balanced and satisfying, but remember to reintroduce new foods slowly and consider adding in DAO if you have histamine issues.
When preparing portabellos, first clean them with a damp paper towel. Then remove the stems and gills and slice or chop them as needed for your recipe. Depending on your dish, you can sauté, roast, grill, or bake the portobello mushrooms to achieve the desired texture and flavor.
Cauliflower
With its versatility and numerous health benefits, cauliflower is a fantastic ingredient to have in your kitchen, especially if you're looking for a healthy and tasty substitute for eggplant.
You can use cauliflower in lots of ways, like slicing it thinly and roasting or grilling it for a delicious side dish or using it as a base for a vegetarian version of lasagna or moussaka. You can also make a creamy and delicious soup or use it as a low-carb alternative to rice in stir-fries or fried rice.
One of the best things about using cauliflower as a substitute is that it's low in calories and high in vitamins and minerals; like other brassica it's an excellent source of vitamin C, vitamin K, and prebiotic fiber.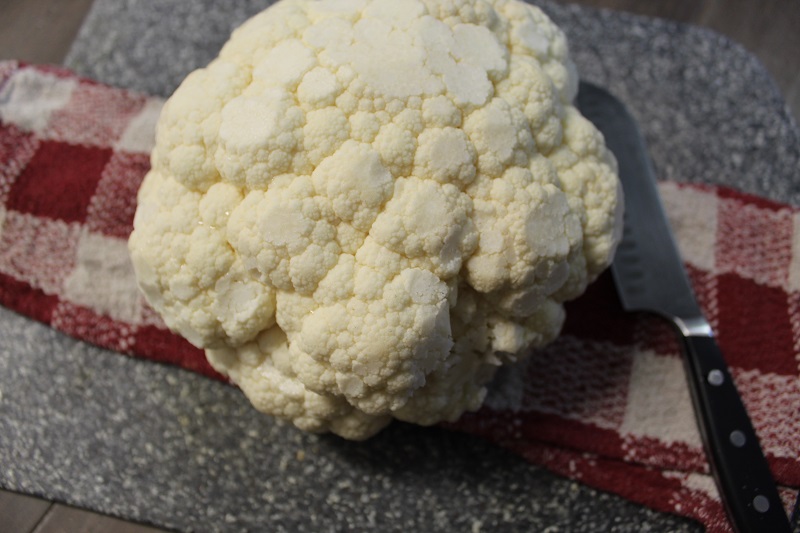 Rutabagas
When it comes to cooking, rutabagas are another excellent eggplant alternative as, they have a similar texture and can be used in a wide range of dishes. The versatility of rutabagas is just one of the reasons why they make a suitable substitute for eggplant.
You can slice them thinly and roast or grill them to make a delicious side dish, and they can end up tasting almost meaty, similar to well-prepared eggplant.
Rutabagas can also be used as a base for a vegetarian version of shepherd's pie or moussaka. Another option, while we're mixing up our veggies, would be to make a creamy and flavorful soup or use it as a low-carb substitute for potatoes in stews or casseroles.
Turnips
Turnips are a great substitute for eggplant, with a similar texture and mild flavor. They're even lower in calories and carbs, and can be roasted, grilled, or sautéed as a side dish or a base for a vegetarian version of moussaka or ratatouille.
If you're using this ingredient in your recipes, consider adding some additional herbs or spices to help mimic the flavor of eggplant. This can help not only enhance the taste but make your dish more enjoyable.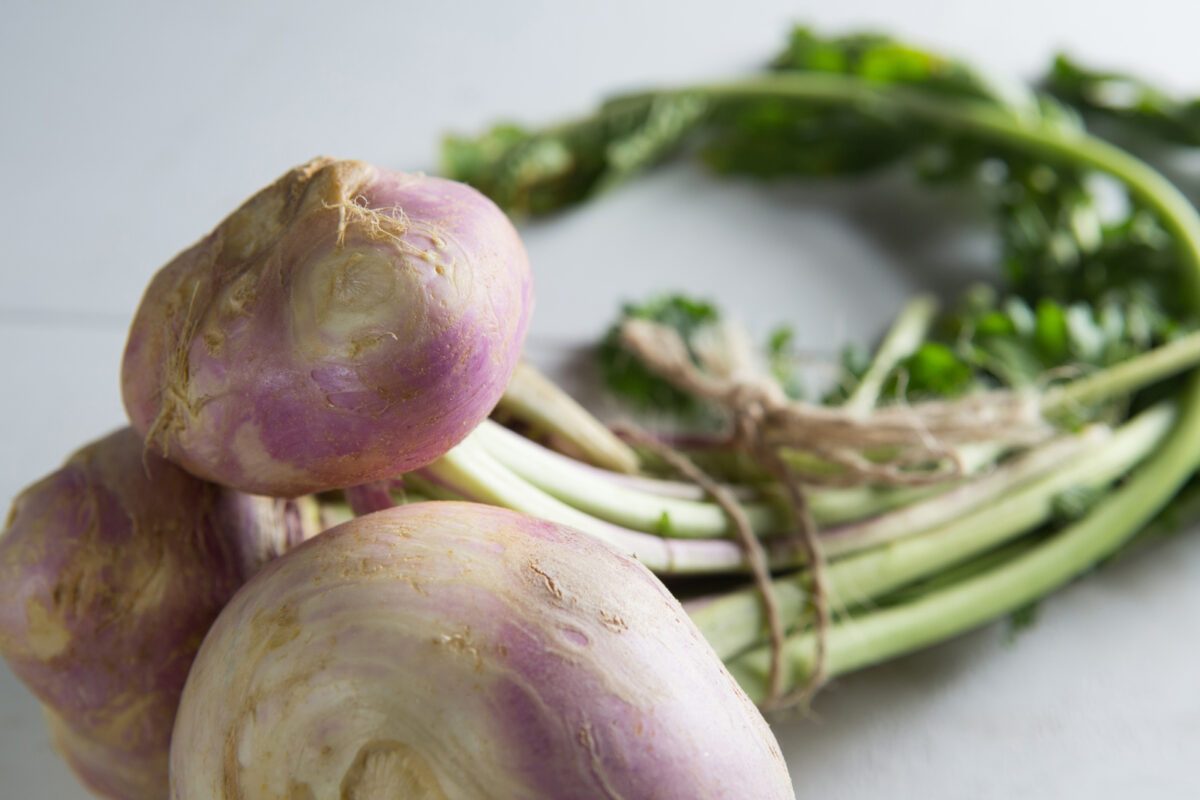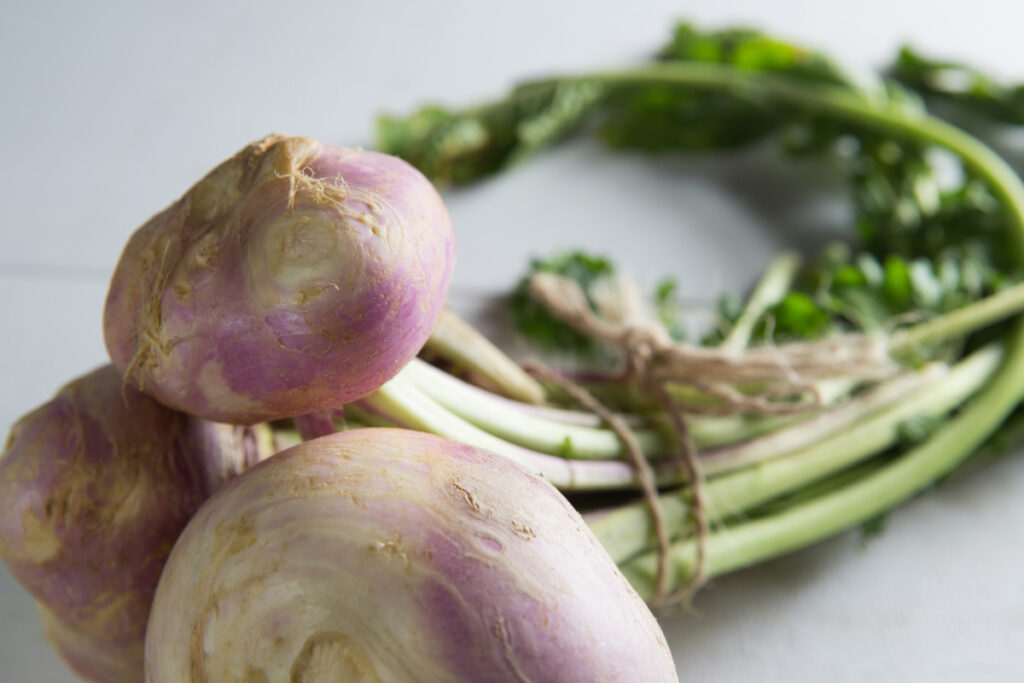 Yellow Squash
Yellow squash is a good substitute for eggplant because it has a similar texture and flavor profile. Both vegetables have a mild taste that can be enhanced with seasoning, and both hold up well when cooked, which is important when making baked dishes.
Additionally, yellow squash is lower in calories and carbohydrates compared to eggplant, making it a healthier option for those watching their diet. Yearround, yellow squash is also more readily available in grocery stores and farmers markets, making it a convenient alternative when eggplant is not in season or not available.