If you're anything like me, you love starting your Saturday off with a stack of fluffy pancakes dripping with sweet, sticky maple syrup. But what do you do when you run out of the liquid gold and don't have time to run to the store?
Well I've actually been in this situation recently, so I pulled together a list of my favorite maple syrup substitutes that you can use whether you're in a pinch or on a new diet. As a lover of all things sweet, I've tried and tested these options myself, and can guarantee that each one can fulfil the role of maple syrup alternative, with just a few caveats (covered below).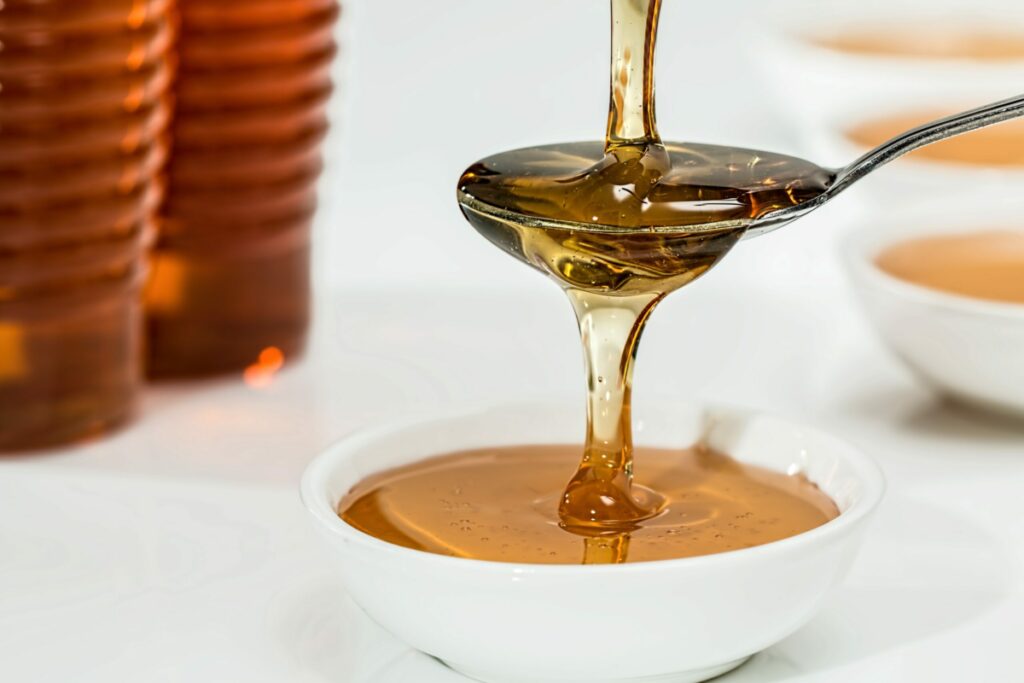 What is Maple Syrup?
Maple syrup is a popular sweetener that's made from the sap of maple trees. It's commonly used to top pancakes, waffles, and breakfast foods, and is also a popular ingredient in baking and cooking, especially as a vegan substitute for honey.
This syrup is a thin liquid that's both sweet and has a distinct flavor, and it's that natural sweetness that's made it such a popular substitute for processed sugar. It's important to note that maple syrup is a high glycemic index sweetener, meaning it can cause a rapid spike in blood sugar levels, which can then also spike histamine levels.
If you're looking for a lower glycemic index sweetener than maple syrup, there are several other options available, all of which I discuss below.
How Maple Syrup is Made
Maple syrup production begins in late winter or early spring when the temperatures start to rise above freezing during the day and drop below freezing at night. This fluctuation in temperature is critical to the process, as it's what causes the sap in the maple trees to flow.
To harvest the sap, the process is similar everywhere. First a small hole is drilled into the trunk of the tree, and a spout is inserted. The sap then drips into a bucket or tubing system that collects it, and then it's gathered every so often and th ebucket replaced.
The sap that drips out is relatively clear and has a slightly sweet taste, but it's not yet maple syrup. Next it's transported to a sugarhouse, where it's boiled in large evaporators to remove the water content and concentrate the sugars.
This process can take several hours and is boiled down to about 1/40th of its original volume. As the sap boils, it turns into a golden-brown liquid, which is then filtered to remove any impurities. The final product is pure maple syrup, with a rich, sweet flavor that's perfect for putting on top of pancakes, waffles, or French toast.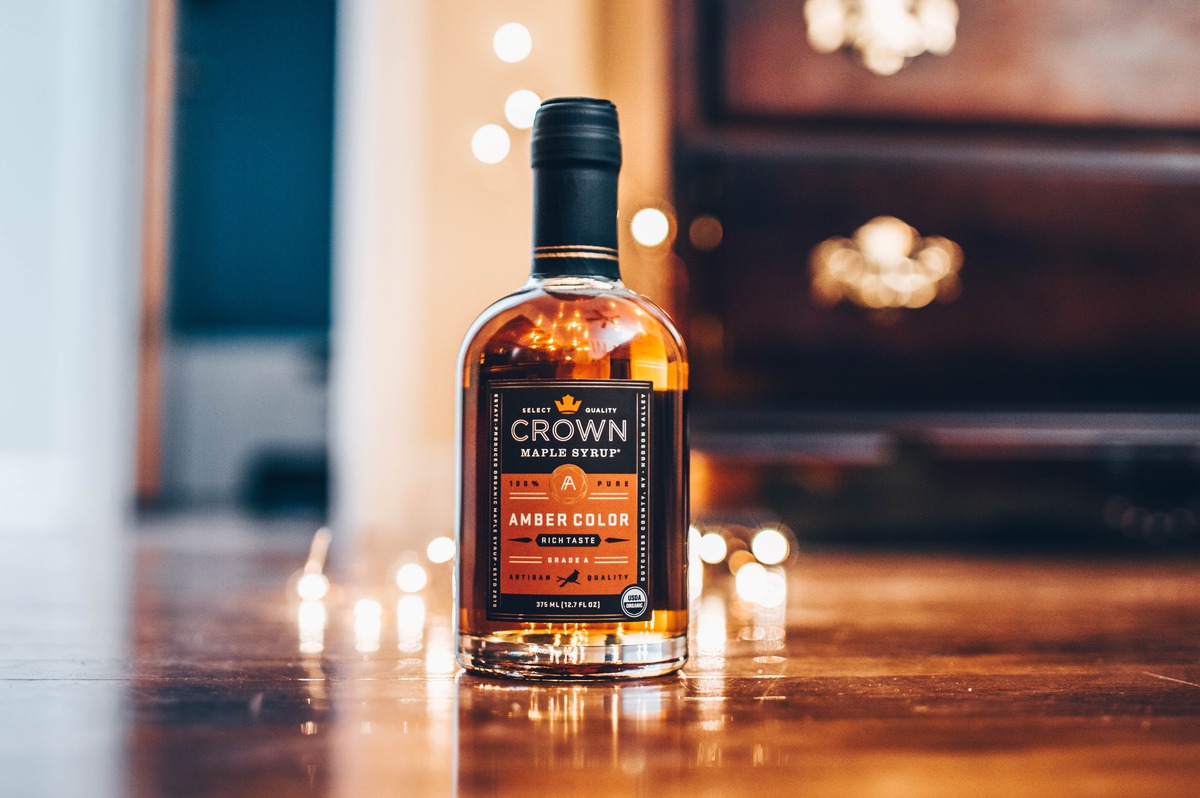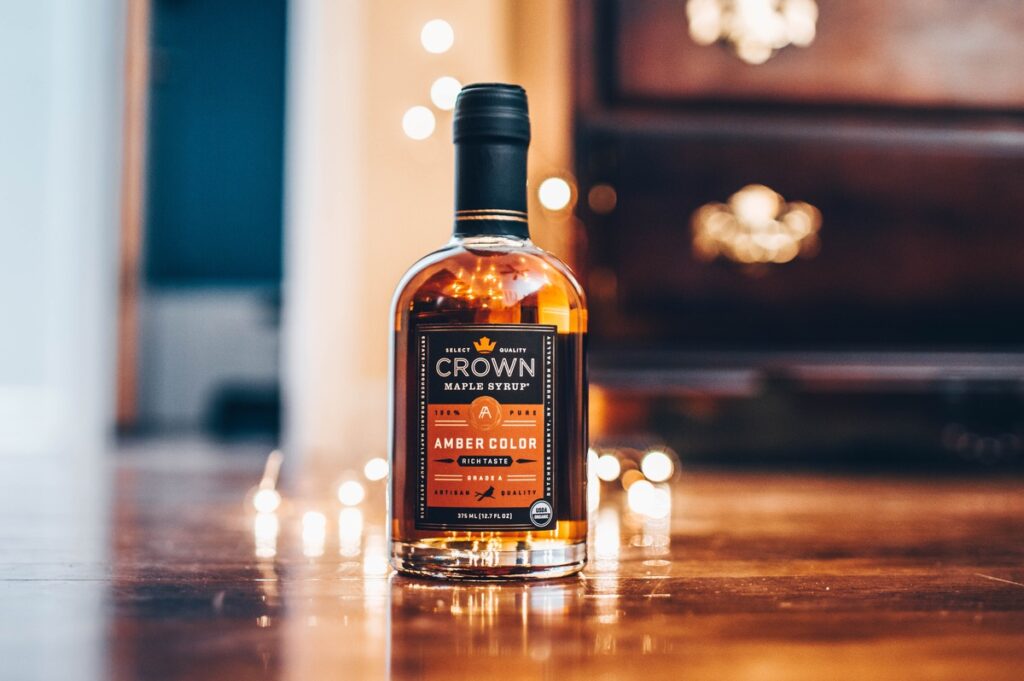 Best Substitute for Maple Syrup
Maple syrup is a beloved sweetener that's widely used in many recipes, from breakfast dishes like pancakes and waffles to desserts like cakes and pies. However, as delicious as maple syrup is, it can be quite expensive and may not always be readily available in your pantry. That's where these maple syrup substitutes can come in handy.
They range from natural sweeteners like honey and agave nectar to homemade syrups made from brown sugar and water. Each one has its own unique flavor profile and can be used in different ways, depending on the recipe or your own preferences.
Honey
Honey is a natural sweetener that can be used as a substitute for maple syrup. It has a similar consistency and sweetness level, making it a great choice for topping pancakes or waffles. Also, honey is a popular choice for tea and other hot beverages, making it incredibly versatile.
It's the perfect option for those who are looking for a natural and unprocessed sweetener, as honey is typically minimally processed and contains natural enzymes and antioxidants.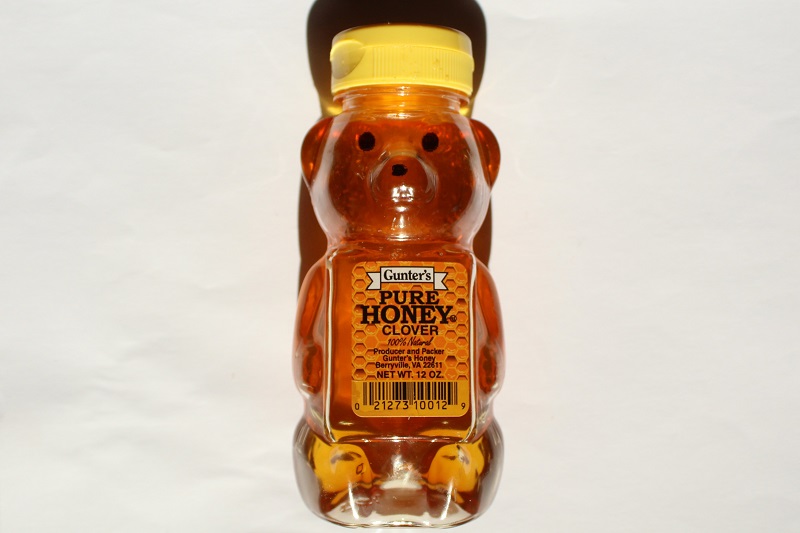 Molasses
Molasses is a byproduct of the sugar refining process and has a distinct, rich flavor. It's a great substitute for maple syrup in recipes that call for a darker, more complex flavor, and is also a good source of iron and other minerals.
Many people find that molasses can be an even better choice as a topping for pancakes, as it adds a richer depth of flavor that maple syrup simply can't match. Plus, it's a great source of iron and other essential minerals, making it a healthier choice overall.
Agave Nectar
Agave nectar, also known as agave syrup, is a natural sweetener derived from the agave plant. It has a lower glycemic index compared to maple syrup, which means it won't cause as much of a spike in your blood sugar levels.
One of the best things about agave nectar is that it has a mild, neutral flavor that won't overpower the taste of your dish or drink. It's perfect for those who want to add sweetness without altering the original taste of their food or beverage.
If you're looking to use agave nectar as a sweetener for drinks, it's an excellent choice. You can easily mix it with water, tea, or other beverages to add a touch of sweetness. It's also a great option for cocktails, as it blends well with different flavors and doesn't leave an aftertaste.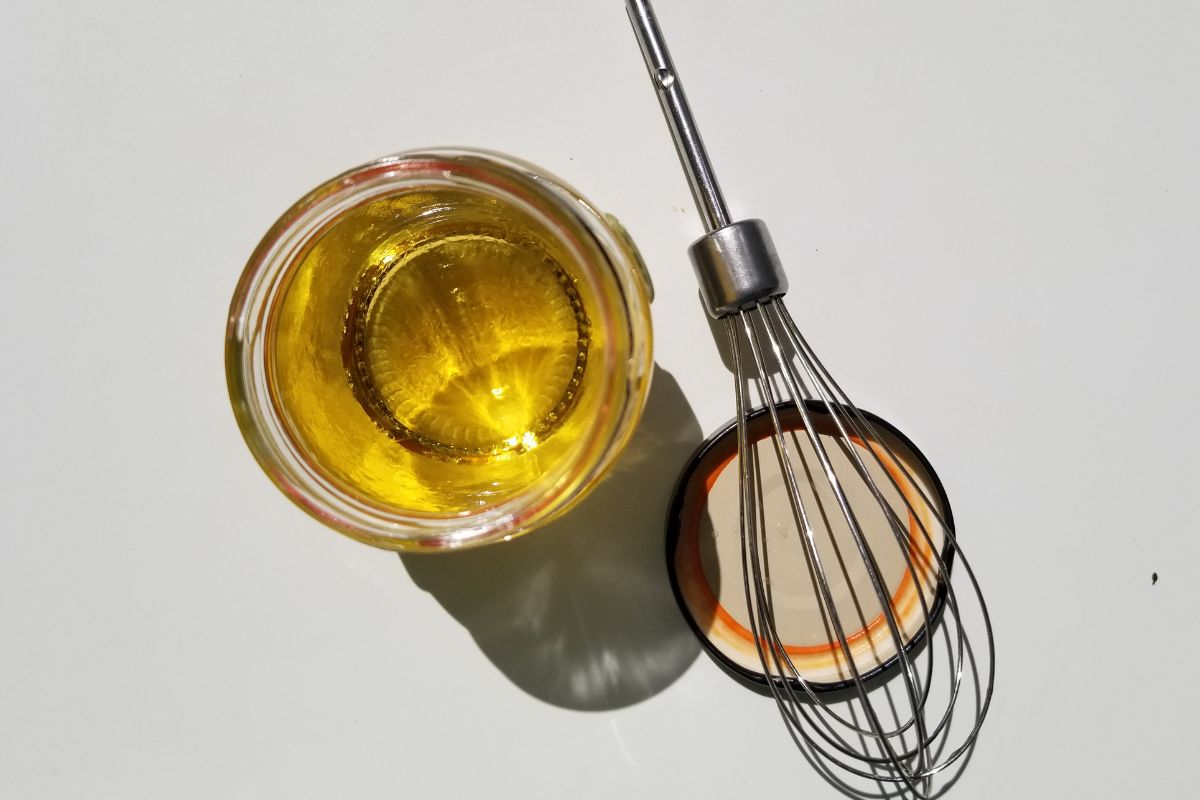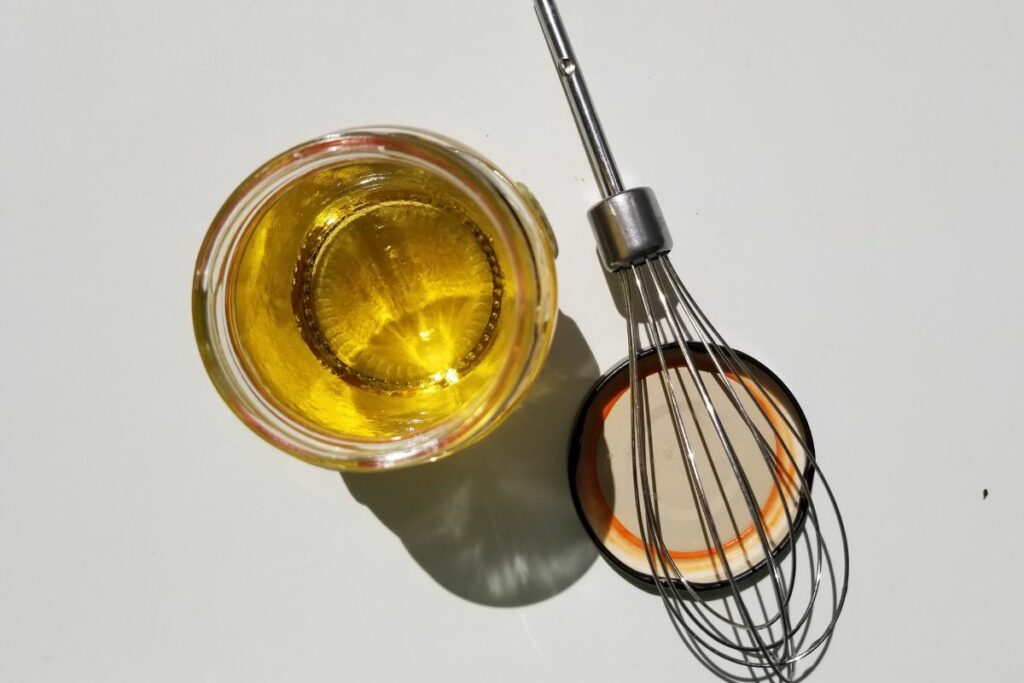 Simple Syrup
Simple syrup is a basic sweetener made from sugar and water, which makes it highly versatile. One of the benefits of using simple syrup as a sweetener is that it dissolves easily, making it a splendid choice for cold beverages.
Unlike granulated sugar, which can be difficult to dissolve in cold liquids, simple syrup blends seamlessly into your drink, ensuring that every sip is perfectly sweetened.
Coconut Nectar
Coconut nectar is a natural sweetener that is derived from the sap of coconut trees and has a similar flavor profile to maple syrup. It has a subtle sweetness with a slight hint of caramel, making it a delicious alternative to traditional sweeteners and a great topping for pancakes.
Not only is coconut nectar a tasty option, but it also has some health benefits. That being, a lower glycemic index than regular sugar, meaning it won't cause a rapid spike in blood sugar levels.
It also contains vitamins and minerals like potassium, magnesium, and zinc.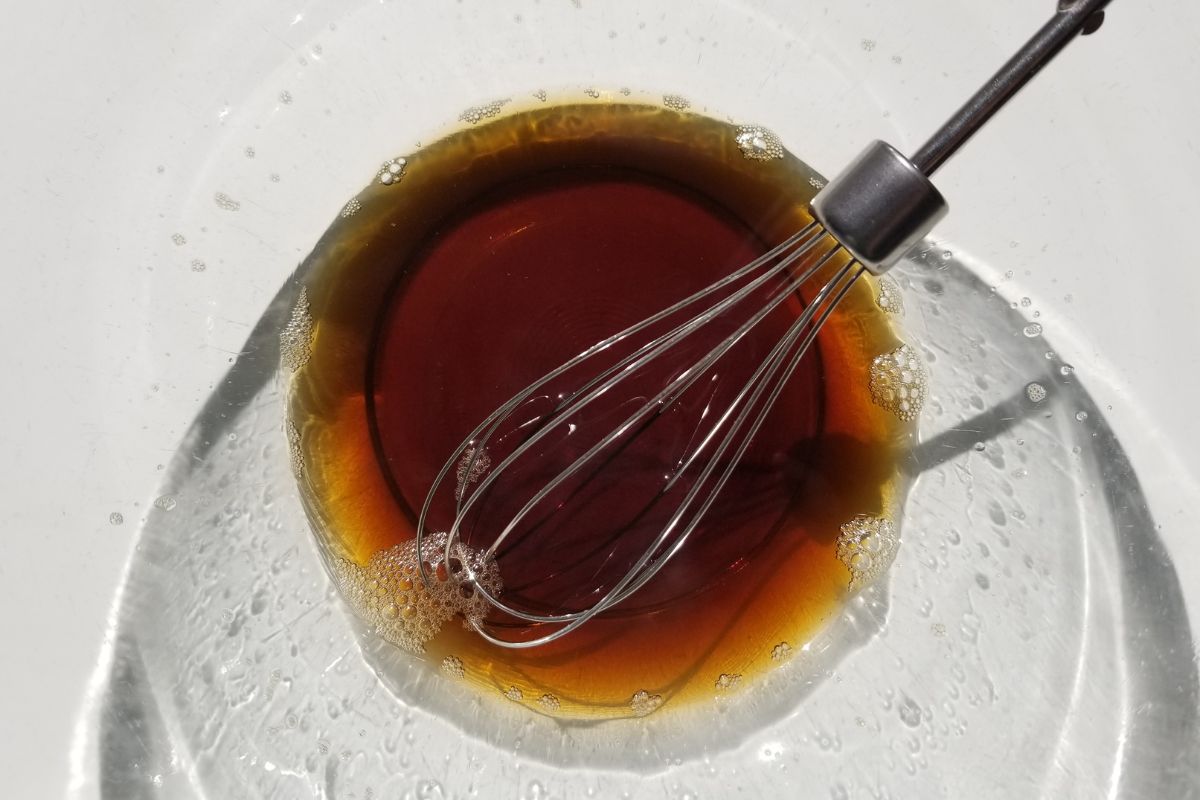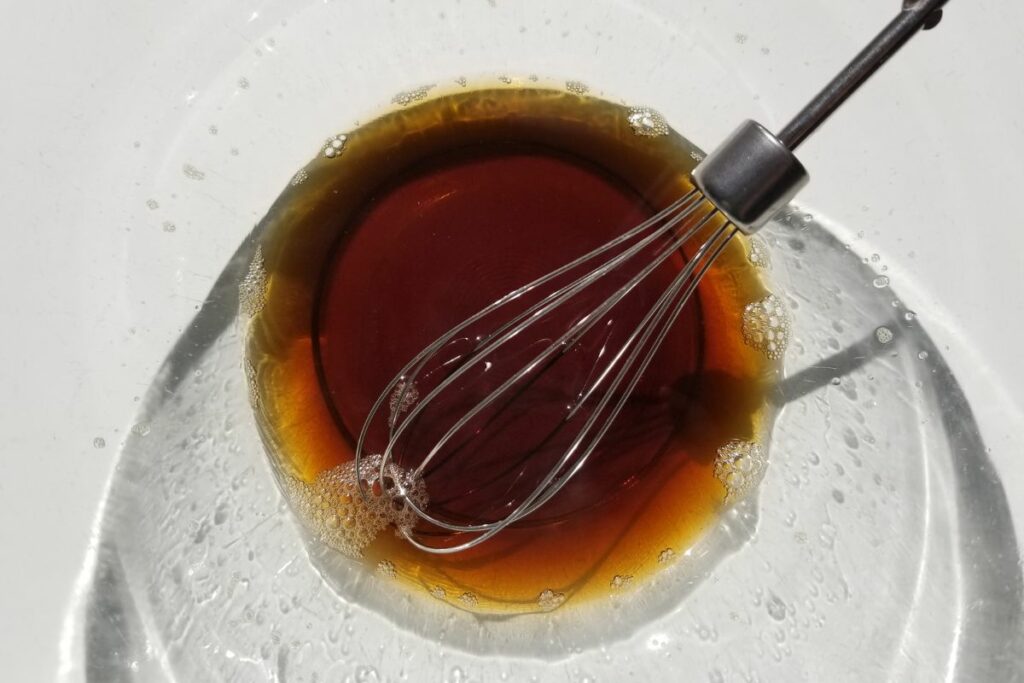 Brown Sugar Syrup
Brown sugar syrup is made from a combination of brown sugar and water, which creates a rich and caramel-like flavor. This sweetness is perfect for adding depth to your pancakes, waffles, or French toast. It also pairs well with savory breakfast dishes like bacon or sausage, creating a balance of sweet and salty flavors.
This sugar syrup is a perfect alternative for those who may be looking for a more affordable option. While maple syrup can be quite expensive, brown sugar syrup can be made easily at home with just a few ingredients. This makes it a great choice for those who want to enjoy a delicious breakfast without breaking the bank.
Finally, brown sugar syrup can be used in various other ways beyond just pancakes and waffles. It can be added to coffee or tea as a sweetener, or even used in baking recipes to add a touch of sweetness and depth of flavor.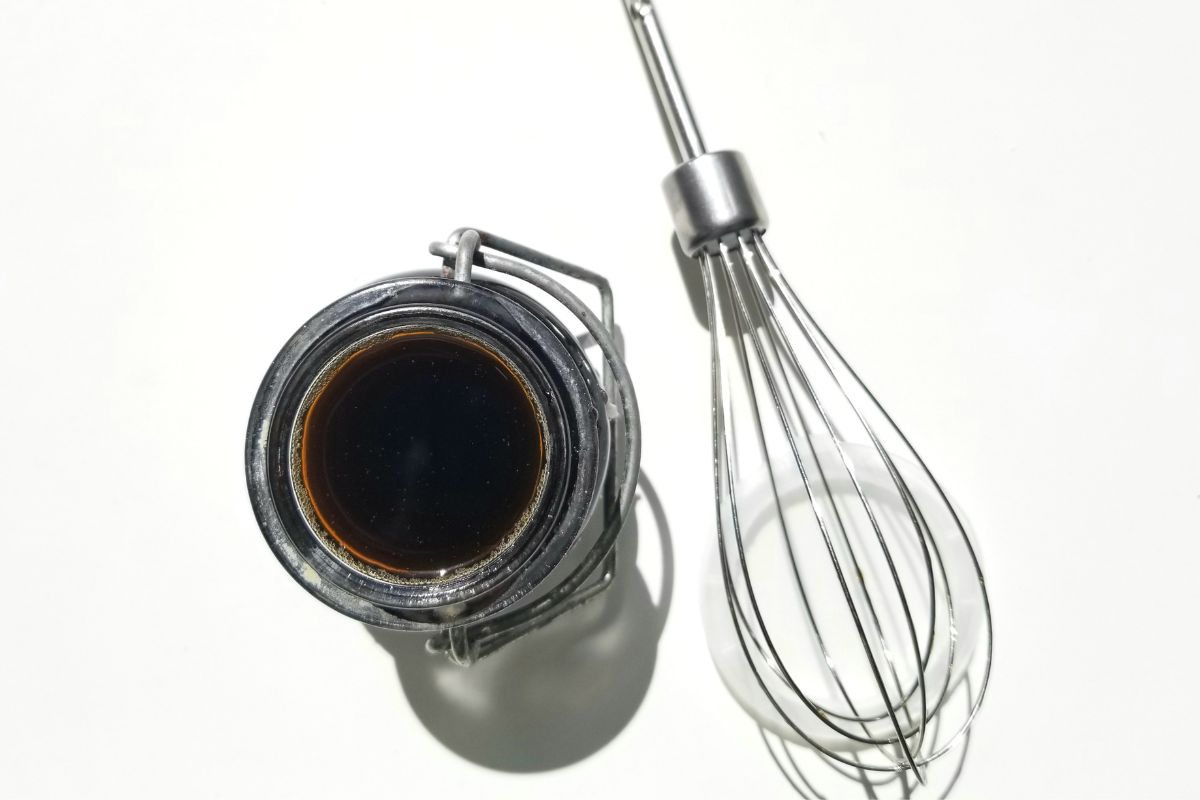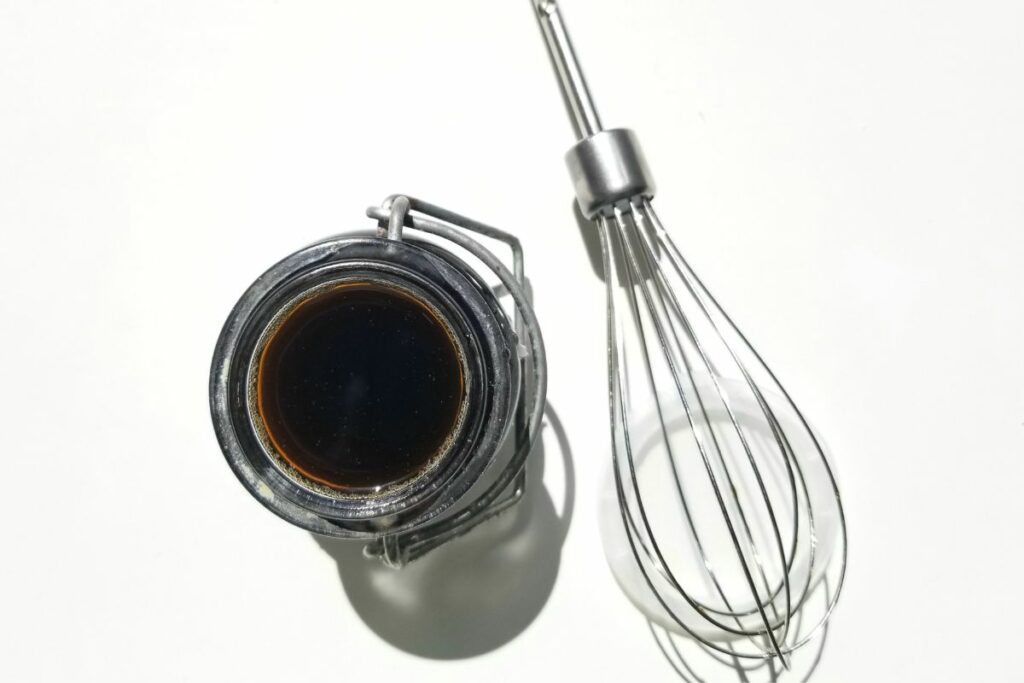 Corn Syrup
One of the main benefits of using corn syrup as a sweetener lies in its versatility. Unlike maple syrup, which has a distinct flavor and aroma, corn syrup is a neutral sweetener that can blend well with a variety of other ingredients.
It can add a subtle sweetness to your pancakes without overpowering the other flavors, making it a suitable option for those who prefer a milder taste. Another advantage of using corn syrup is its affordability and availability in most grocery stores.
Golden Syrup
Golden syrup is another great substitute for maple syrup for a few reasons. Namely, it has a unique flavor that's both sweet and rich, with a hint of caramel. It can add a delicious depth to your pancakes or drinks, and it is more versatile than maple syrup, as well as being vegan-friendly, to boot.
Brown Sugar
Brown sugar is a sweetener made from white sugar and molasses. It has a rich, caramel-like flavor and when you sprinkle brown sugar on top of a stack of pancakes, it melts and creates a delicious syrup that's just as sweet and satisfying as the real deal.
Plus, it is a more versatile sweetener because brown sugar can be used in various other recipes. You can use it to sweeten coffee or tea, add it to oatmeal or yogurt, or even use it in baking recipes.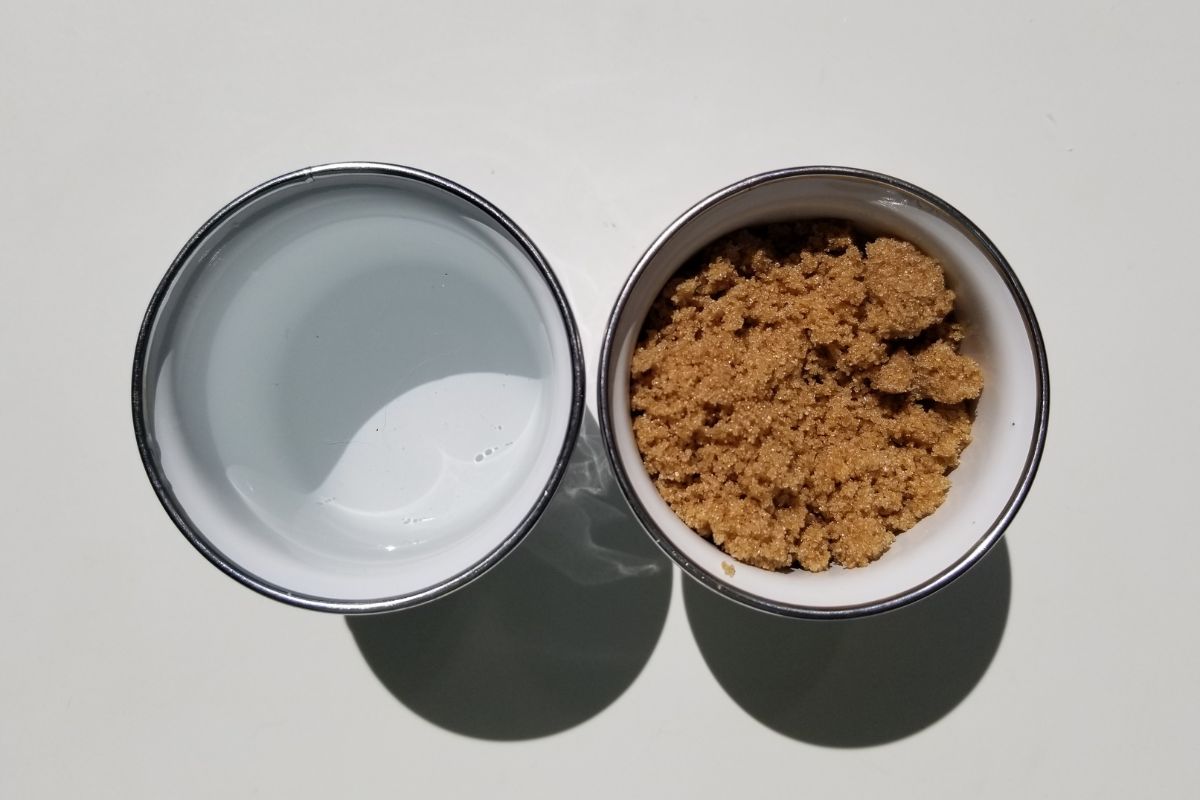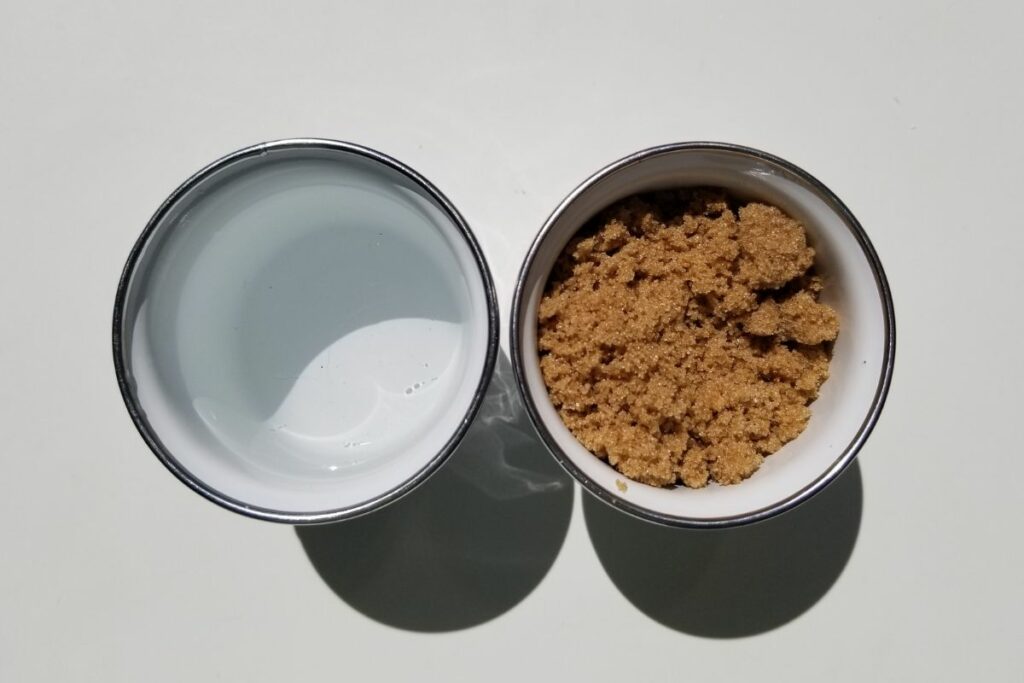 Pancake Syrup
While maple syrup is undoubtedly a tasty option, pancake syrup offers a few distinct advantages. For starters, it tends to be a more affordable option, making it a great choice if you're watching your budget, though it can contain artificial flavoring that can be irritating for sensitive stomachs.
Also, pancake syrup is slightly thicker in consistency, making it easier to control the amount you use and prevent spills or messes. While maple syrup has a distinct flavor that can overpower some dishes, pancake syrup has a more toned, subtle sweetness that can complement a wide range of flavors.
If used for topping pancakes, waffles, or French toast, or even as a sweetener in your coffee or tea, pancake syrup can add a delicious touch of sweetness without overwhelming the other flavors in your dish.
Tapioca Syrup
Tapioca syrup is a sweetener made from the fermented strach of the cassava root, and is also a popular choice among vegan and paleo diets as a replacement for corn syrup.
While it may not have the same depth of flavor as maple syrup, tapioca syrup is a suitable pick for those who are looking for a natural sweetener that's lower in calories and has a lower glycemic index.