Tapioca syrup is a natural sweetener that's gained popularity in recent years for being the latest healthy alternative to highly processed sweeteners like traditional simple syrup, corn syrup, and even natural sweeteners like honey and agave nectar.
But do we really know that tapioca syrup is a better natural sweetener, or is it just another trending ingredient? In this article, I cover the syrup du jour: tapioca syrup, and explore what it is, how to use it, its nutritional value and health benefits, and how it compares to other natural syrups like corn syrup.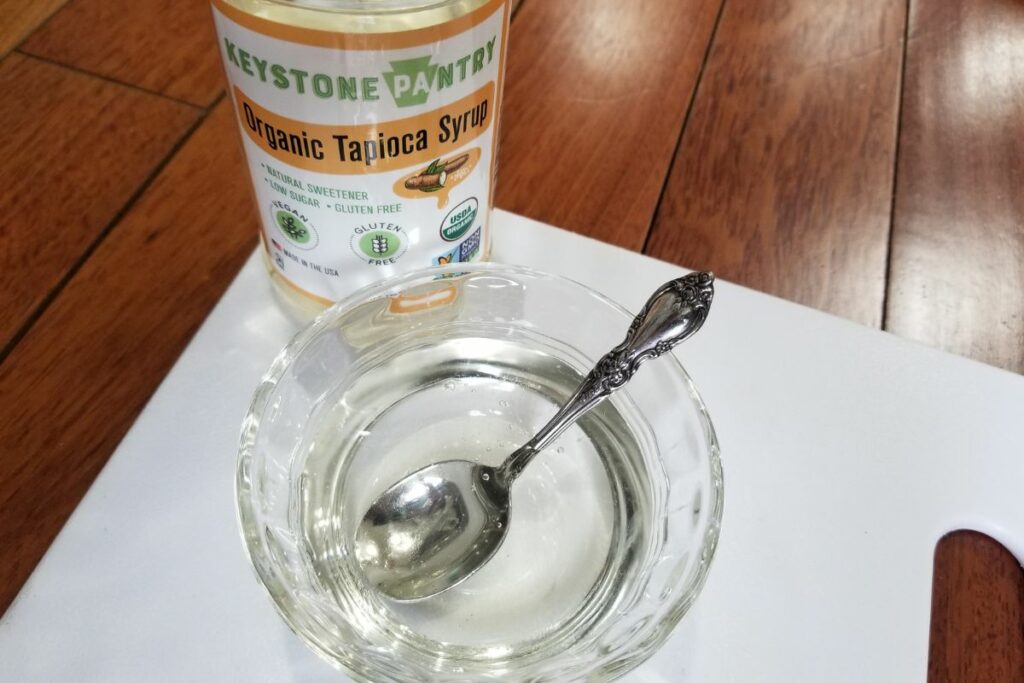 What is Tapioca Syrup?
Tapioca syrup is a natural sweetener derived from cassava (Manihot utilissima) root. Cassava, also known as manioc or yucca root, is native to the South American tropics but widely cultivated in Asia and Africa.
The brown-skinned tuberous root has been used for thousands of years and is a major dietary energy source for many people. The organic, hypoallergenic, non-GMO liquid sweetener ranges from clear to pale golden yellow hue and light brown.
Unmistakably, the sweetness of tapioca syrup is all-natural with a zero-to-low flavor profile and ranges from mildly sweet to very sweet, depending on how the syrup's processed.
Its non-intrusive flavor incorporates well with other ingredients, and it can also be used as a natural sweetener in a various foods and beverages, working well as a direct substitute for corn syrup.
How is Tapioca Syrup Made?
To make tapioca syrup, first cassava is harvested, processed, and filtered to remove any contaminants. It then goes through a technical process called controlled enzymatic hydrolysis. This entails extracting the cassava starch from the tuber by either crushing or grinding, then hydrolyzing the starch.
Hydrolyzing is the chemical breakdown of a product due to the molecules' reaction with water. Thus, enzymes mixed with the cassava starch further break down the starch molecules into simple sugars which are more available to taste & digest, producing a sweet flavor.
The longer tapioca starches hydrolyze, the sweeter the taste, the lower the viscosity, and the darker the color. The syrup is then condensed in order to boost its sweetness, while decreasing the water content to make it thicker. The syrup is further filtered and evaporated before final packaging.
Tapioca syrups come in a variety of sweetness levels ranging from dextrose equivalent (the measurement for sweetness is expressed in dextrose equivalent or DE level) between 20-90. Tapioca syrups with lower DE are often more viscous and less sweet; higher DE syrups are less viscous but sweeter, and will spike your blood sugar more strongly.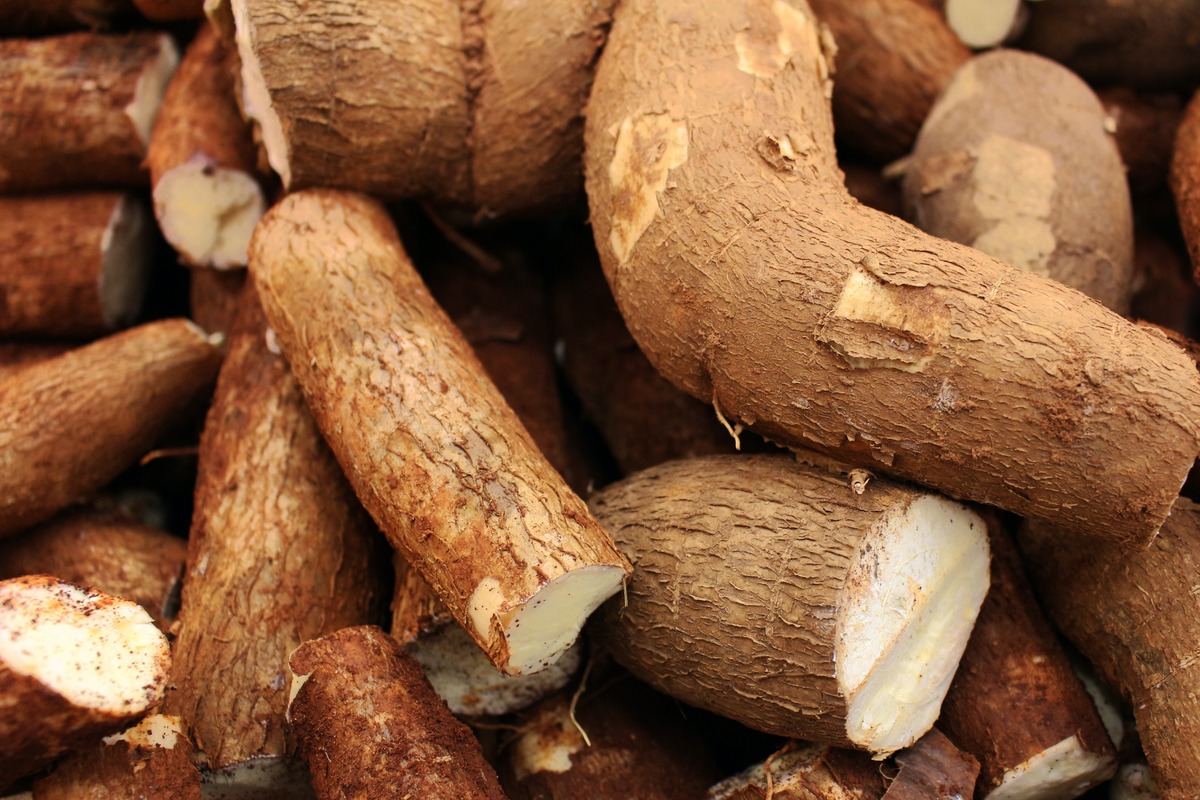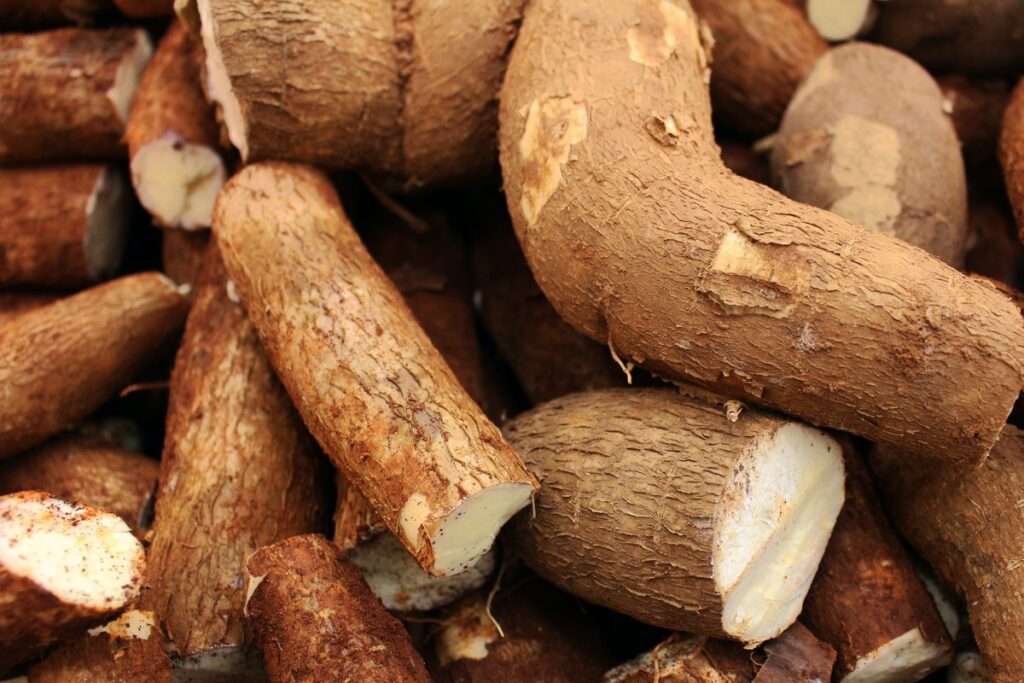 Tapioca Syrup vs. Other Natural Sweeteners
The latest natural sweetener to hit the shelves is tapioca syrup, and let me tell you, it has definitely made its mark. But how does it compare to other organic liquid sweeteners out there?
In this section of the article, we'll compare tapioca syrup, honey, maple syrup, and yacon syrup, with a summarizing table at the end for those of oyu who are more visual.
Taste and Ingredients
Tapioca syrup, honey, maple syrup, and yacon syrup are all natural sweeteners. However, there are some differences, starting with the base ingredients that contribute to their distinct flavors.
Tapioca syrup comes from the mild-tasting cassava root, so it has a mild neutral-tasting sweetness, while honey, made by bees utilizing nectar from flowers, has a mild sweet floral flavor. Maple syrup, made from boiling maple tree sap drippings, has a prominently sweet taste with earthy undertones.
Meanwhile, yacon syrup derives its sweetness from reduced yacon juice, leaving behind a sticky liquid that yields a sweet syrup with a caramel-like flavor. Most of these natural sweeteners come in a range of colors, from clear white to dark brown. Tapioca syrup, relative to other natural sweeteners, isn't very aromatic.
Nutritional Profile
Each sweetener has a unique nutritional profile, and with tapioca syrup being gluten-free, it's ideal for people with gluten intolerance or allergies. It's also easily digestible and contains almost no fat, though that does mean that there's nothing to blunt its impact upon your blood sugar.
Honey boasts antioxidative, anti-inflammatory, anticarcinogenic, and antibacterial characteristics. It's also been linked to many other health benefits, such as burn and wound healing, diabetes management, and fighting infections.
Maple syrup provides antioxidants as well as minerals such as manganese, riboflavin, and zinc supporting heart health and the immune system. Lastly, yacon syrup contains fructooligosaccharides, which are prebiotics that can support digestive health in moderation.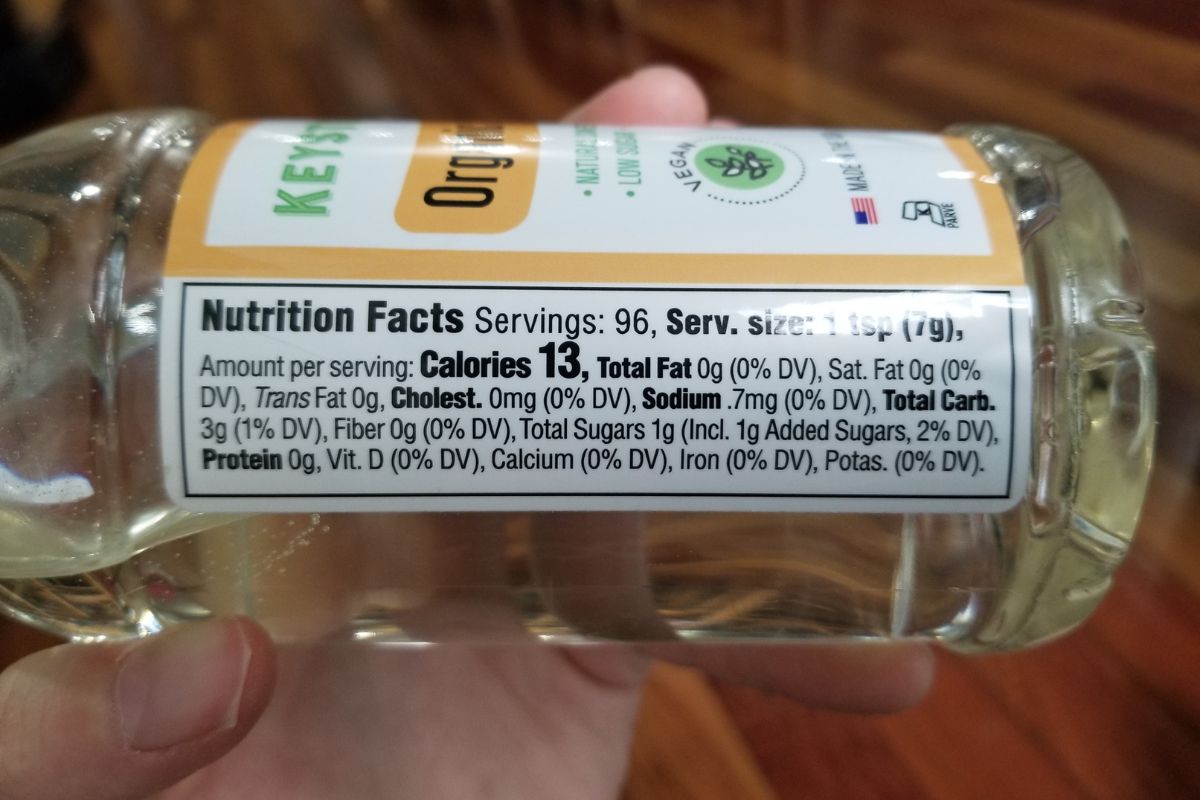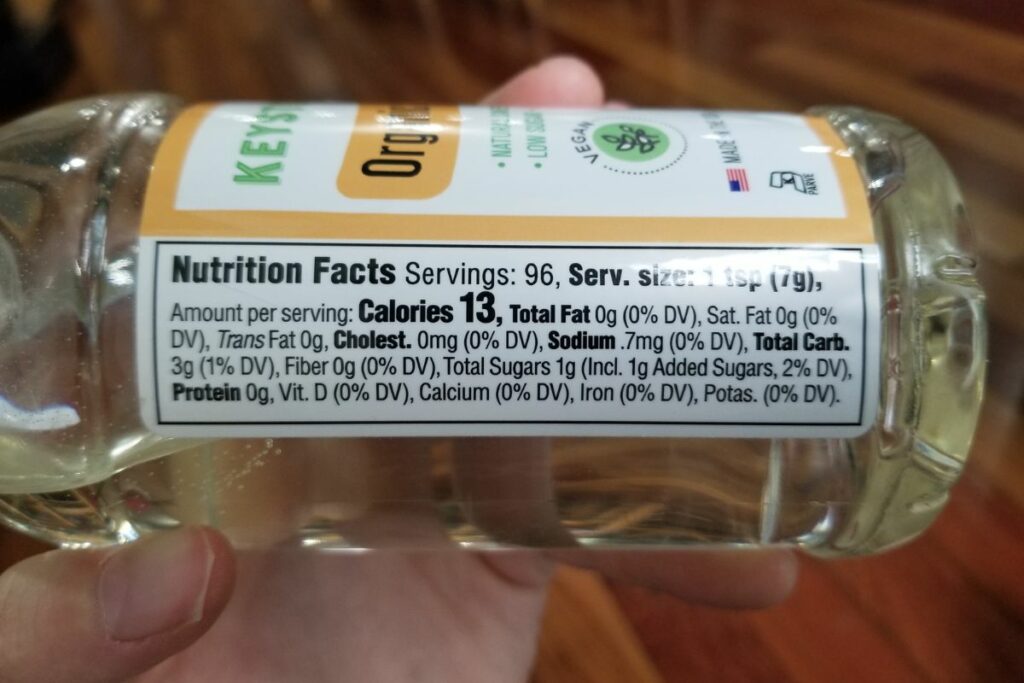 Glycemic Index (Chart)
Each sweetener has a unique glycemic index, which is the number measuring how quickly blood sugar levels rise after you eat it. All these natural sweeteners have a lower glycemic index than sugar, with yacon syrup having the lowest GI score and honey with the highest.
Tapioca syrup, along with maple and yacon syrup, are considered to have a low glycemic index, meaning that they're absorbed by the body more slowly. On the other hand, honey has a low to moderate glycemic index, meaning it may raise blood sugar levels more quickly than the rest.
The calorie content of each sweetener also varies, with tapioca syrup and yacon syrup containing fewer calories than honey and maple syrup. Finally, all four sweeteners are naturally gluten-free. Tapioca syrup, yacon syrup, and maple syrup are all vegan sweeteners, with honey as the only exception.
Note that while these are naturally gluten-free, some manufacturers may add grains that are unsafe for people with Celiac disease or gluten intolerance.
| | | | | |
| --- | --- | --- | --- | --- |
| | Tapioca Syrup | Honey | Maple Syrup | Yacon Syrup |
| Base Ingredient | Cassava root | Bees + Flower Nectar | Maple Tree Sap | Yacon Plant |
| Tasting Notes | Mild Sweetness, Neutral Flavor | Mild to medium sweetness with floral notes | Rich sweetness with a distinct maple flavor. A bit earthy. | Mild sweetness with caramel notes. |
| Color | Watery Clear to Pale Golden Yellow | Ranges from clear and colorless to Deep Amber | Ranges from light to dark brown depending on the season it was collected. | Medium to dark brown color |
| Scent | Unscented | Sweet, fresh, and flowery | Ranges from fenugreek or curry to burnt caramel or sugar | Mild sweet smell with hints of malt and yeast. There's a slight molasses smell. |
| Nutritional Profile | Low calorie, contains almost no fat and is easily digestible. | Has antioxidative, anti-inflammatory, anti-microbial, and antibacterial properties | High in antioxidants, the mineral manganese and vitamin riboflavin | High in soluble fibers (FOS or fructooligosaccharides), antioxidants, and potassium |
| GI score | 46, low | 50-58, low-moderate | 54, low | 1, low |
| Calorie Content | 39 calories per tablespoon | 64 calories per tablespoon | 52 calories per tablespoon | 20 calories per tablespoon |
| Vegan | ✔ | | ✔ | ✔ |
| Gluten-Free (GF) | ✔ | ✔ | ✔ | ✔ |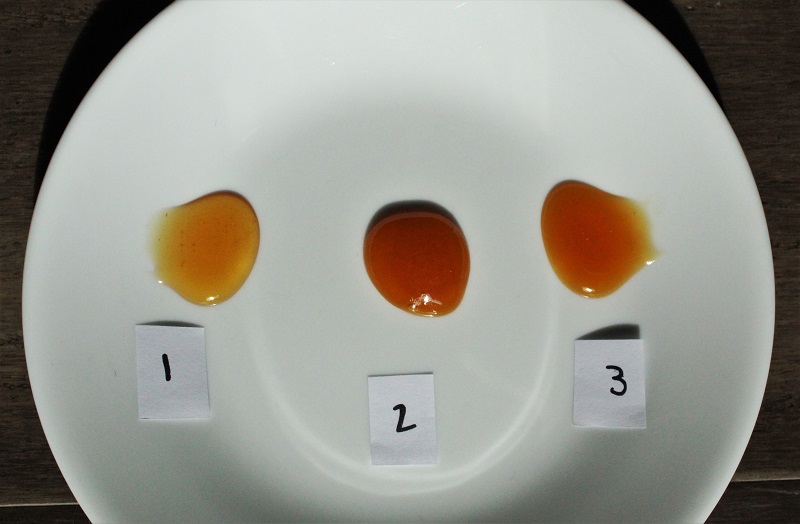 Tapioca Syrup Nutrition (Cassava Root)
Tapioca syrup is a sweetener substitute prepared from the cassava root, and while there haven't been many studies on tapioca syrup, you can relate the nutritional value of the syrup to the cassava plant.
Cassava contains simple sugars, complex carbohydrates, and dietary fiber, with carbs as a good source of energy for the body (in moderation). Sugars from the cassava root are broken down into glucose, which provides usable energy to the body, but in too-large portions can increase histamine levels.
​​Tapioca syrup is a natural sweetener with modest nutritional promise, though it's still primarily sugar. It has the ability to help you better regulate your blood sugar levels due to its lower glycemic index and promote digestion with its resistant starches.
Tapioca syrup is a highly versatile sweetener that's hypoallergenic, vegan, gluten-free, and non-GMO. It also has many fewer calories than other sweeteners, such as white sugar and corn syrup, making it a healthier choice for those looking to lose weight.
However, tapioca syrup is still a commercially processed ingredient, meaning it may lose its health advantages after production.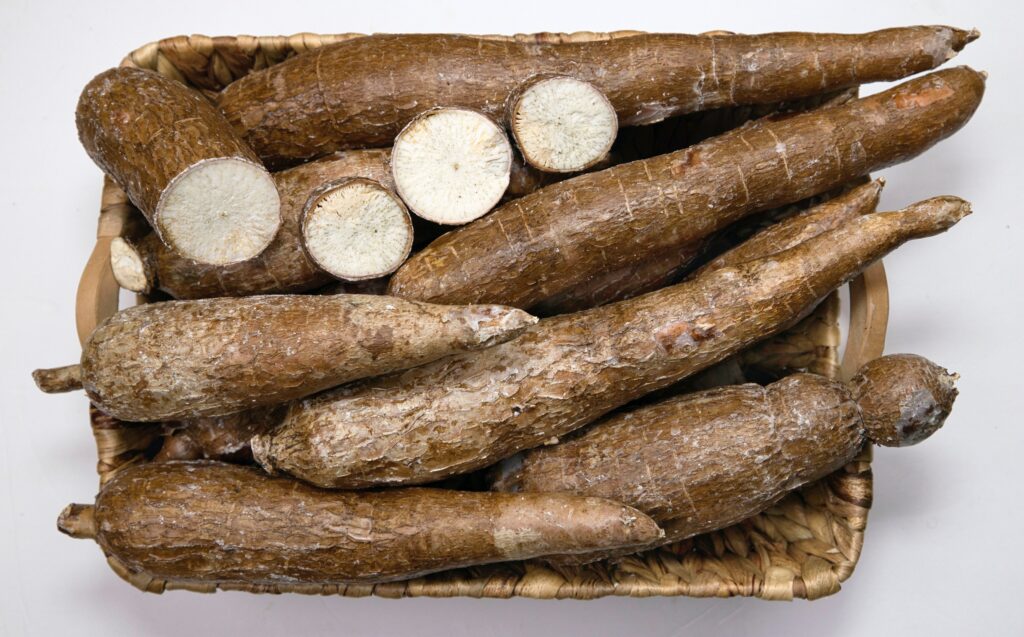 Tapioca Syrup vs. Corn Syrup
Corn syrup is a sweetener prepared from processed corn starch, and extracted via wet milling from corn kernels. Similar to tapioca syrup, enzymes break down corn's starch molecules into simple sugar (glucose). The glucose is then refined to produce corn syrup.
Corn syrup's sweetness and viscosity vary much like tapioca syrups', depending on the processing it goes through. While corn syrup can be useful in most recipes, some dishes are already heavy in calories and added sugars, particularly corn syrup, which can have major consequences for overall health and well-being, including any histamine issues.
So it's important to limit the consumption of corn syrup, especially high fructose corn syrup (HFCS) byproducts. HFCS is widely used in the food sector as a sweetener, thickener, and preservative. It's found in a variety of highly processed foods and packaged commercial foods.
These include sweets like candy, baked goods, and soft drinks, as well as pantry ingredients such as ketchup, salad dressings, and canned fruits. It's important to note that the pantry ingredient corn syrup is not the same as commercial-grade high fructose corn syrup.
The corn syrup you bu at the store is 100% glucose syrup, whereas high fructose corn syrup (HFCS) has had some of the glucose converted into fructose for mor eimmediate sweetness.
High fructose corn syrup has been related to obesity, not just due to its high-calorie content, but its potential to enhance food's desirability and appetite, thus contributing to weight gain and obesity related overeating. Too much HFCS in the diet can cause insulin resistance, a precursor to type 2 diabetes.
Other diseases that are linked to the consumption of HFCS are increased risk of heart disease, liver issues, cavities, and tooth decay. Whereas tapioca syrup, with respect to corn syrup, is a healthier, low-calorie-alternative that contains fewer additives and a lower glycemic index.
Taste and Texture Comparison
The mildly sweet, low-calorie tapioca syrup became an easy swap for manufacturers, seamlessly replacing HFCS in some products. Depending on personal preference, though, many home bakers look the other way when it comes to using commercial sweeteners like corn syrup.
Following the neutral-tasting cassava, tapioca syrup blends well with other flavors and can be used in a vast majority of recipes without affecting the end product's taste, unlike the sweet flavor of corn syrup, which can sometimes dominate the other tastes in a recipe.
Its smooth, silky, non-grainy texture can also be applied to recipes to improve its mouthfeel and viscosity, and just like corn syrup, tapioca syrup has a high viscosity that won't make the food product too sticky, making it a great thickener.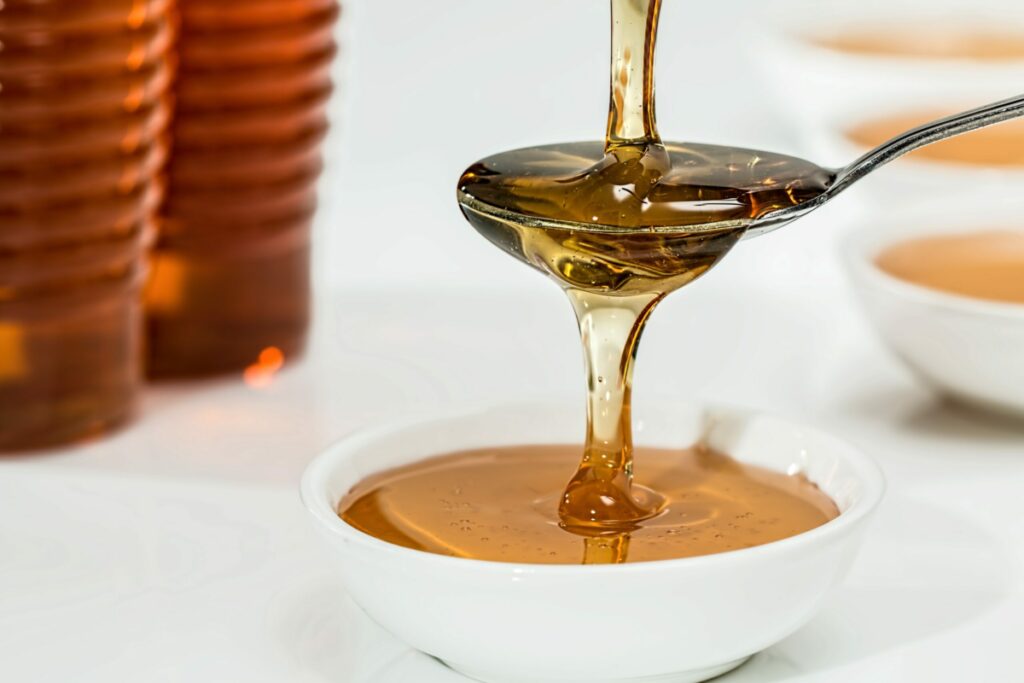 Tapioca vs. Corn Syrup in Baking
Tapioca syrup has a mild sweetness with a neutral taste and silky smooth texture, while corn syrup is much sweeter and provides more stickiness than tapioca syrup. Both liquid sweeteners can be used interchangeably in cooking and baking as a binder or sweetner, so it just depends on preference.
Tapioca syrup contains less fructose than corn syrup, which can be useful for those who have fructose sensitivity or want to reduce their fructose intake. Because corn syrup is sweeter than tapioca syrup, it's frequently used in desserts that call for a high amount of sweetness, such as baked goods, sweets, and confectionery.
Corn syrup is an inverted sugar, which means it prevents sugar crystallization. This is especially important to achieve a smooth, chewy texture when preparing candy. It works best in fudge, caramel, or marshmallows, which require a smooth final texture rather than something crystalized, lumpy, and grainy.
While tapioca syrup won't stabilize to form candy or marshmallows, its neutral flavor can be used for many other baking and cooking applications. The syrup can recrystallize as it sets at room temperature, making it work well in brownies, cakes, sauces, and beverages.
Both corn syrup and tapioca syrup can reduce the formation of ice crystals and improve freeze-thaw stability in ice cream and frozen desserts. They also improve the smoothness, volume, and consistency of baked goods like brownies, cakes, and quick breads while adding shine to caramels and chocolate sauces.
These liquid syrups also act as binders and sweeteners for jams, jellies, and preserves and are used to brown meats in recipes. Tapioca syrup can also be used to increase texture, though it lacks the textural benefits that corn syrup does.
On a lighter note, one of tapioca syrup's main advantages is that it provides a less sticky coating when making granola, protein bars, and energy balls. It's also a good stand-in for corn syrup in pies, as they serve the same purpose as a thickener and will yield a less sticky-sweet pie filling.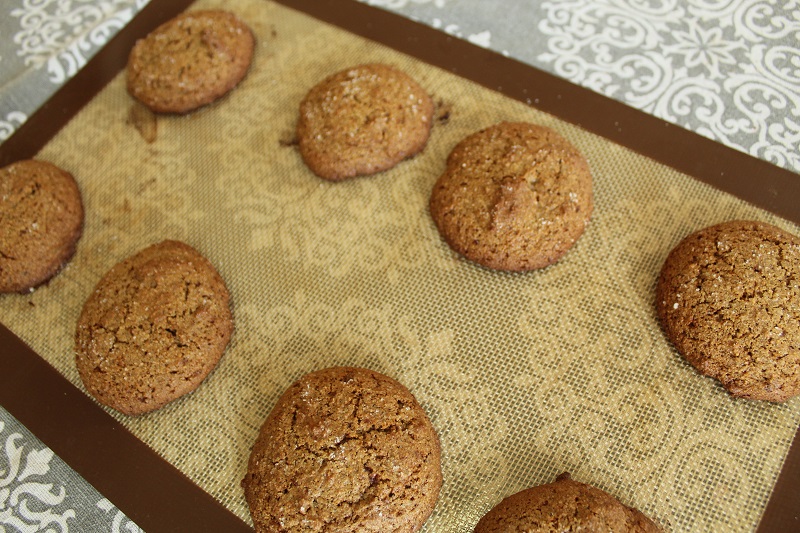 How to Use Tapioca Syrup
Apart from being used as a substitute for sugar and corn syrup, tapioca syrup is also used as a natural sweetener and binder in various recipes. This is because tapioca syrup is a relatively odorless and flavorless syrup, available in varying levels of sweetness and viscosity.
Remember, a very sweet with low viscosity tapioca syrup has high DE levels, whereas highly viscous and mildly sweet syrups are found at low DE levels. In many cases, tapioca sugar can be substituted for either sugar or corn syrup in a 1:1 ratio, however both sweeteners have higher preceived sweetness levels.
When substituting tapioca syrup for sugar or corn syrup, make sure to adapt the recipe according to your taste. Tapioca syrup is less sweet than sugar and has a less sticky texture than corn syrup. If you have osme on hand and are looking for ways to use it up, here are some ways to use tapioca syrup in your cooking and baking:
As a direct substitute for corn syrup. This means that you replace 1 cup of tapioca syrup in a recipe that calls for a cup of corn syrup. Good examples would be baked goods like muffins, cookies, brownies, cakes, or quick breads.
When you want a beautiful brown caramelization, tapioca syrup can be used to glaze meats, vegetables, and fruits. Brush the tapioca syrup on top of the item before baking or grilling it, and let the sugars break down and caramelize.
Use tapioca syrup as a natural sweetener in drinks. The neutral taste of tapioca syrup works well in smoothies, milk teas, iced coffees, and many other hot or cold beverages.
Tapioca syrup can be added to ice cream recipes to avoid ice crystal development and to provide a smoother texture in lieu of corn syrup.
When you want just a touch of sweetness in your sauce, not only does a low DE tapioca syrup provide a mildly sweet flavor, but it acts as a thickener as well.
Caramels and caramel sauce can be made with tapioca syrup, though you may need ot experiment with ratios.
As a binder and sweetener in one is in granola bars, cereal clusters, or energy balls. Some tapioca syrup has a high viscosity and will be an efficient binder, but just remember that when the syrup is more viscous (i.e. a more efficient binder), it tends to be less sweet.
Benefits of Tapioca Syrup
Tapioca syrup is a natural sweetener, derived from cassava root, that may have some nutritional benefits. Alread well-known to many Asian & African cultures, cassava provides highly digestible energy with a fair number of calories per ounce.
As mentioned above, it has a lower glycemic index, which means it's absorbed more slowly by the body and doesn't cause as sudden a jump in blood sugar levels. The syrup comes from tapioca starch which also has resistant starch, containing saponins that can reduce inflammation and act as a prebiotic.
This vegan syrup is free of the usual allergens such as nuts, dairy, grains, and gluten, and is free of fructose, lower in carbs, and contains almost no fat. It has less fructose than corn syrup, which can be useful for those who have fructose sensitivity or want to reduce their fructose intake.
Because of its decreased carbohydrate and calorie content, it's gaining favor as a healthier alternative to high-fructose corn syrup and sugar, especially for making gummies. While tapioca syrup isn't high in vitamins or minerals, it does have trace levels of calcium, potassium, magnesium, phosphorus, folate, choline, iron, and vitamins A and C.
Compared to sugar, tapioca syrup contains fewer carbohydrates and calories, with 168 calories per quarter cup, whereas sugar has around 194 calories. The sweeteners also contain 42 and 50 grams of sugar per serving, respectively.
This vegan sweetener is likewise a non-GMO and hypoallergenic option for people on a paleo diet. It's also a renewable resource that requires minimal water and fertilizer, making it a more sustainable option, as well.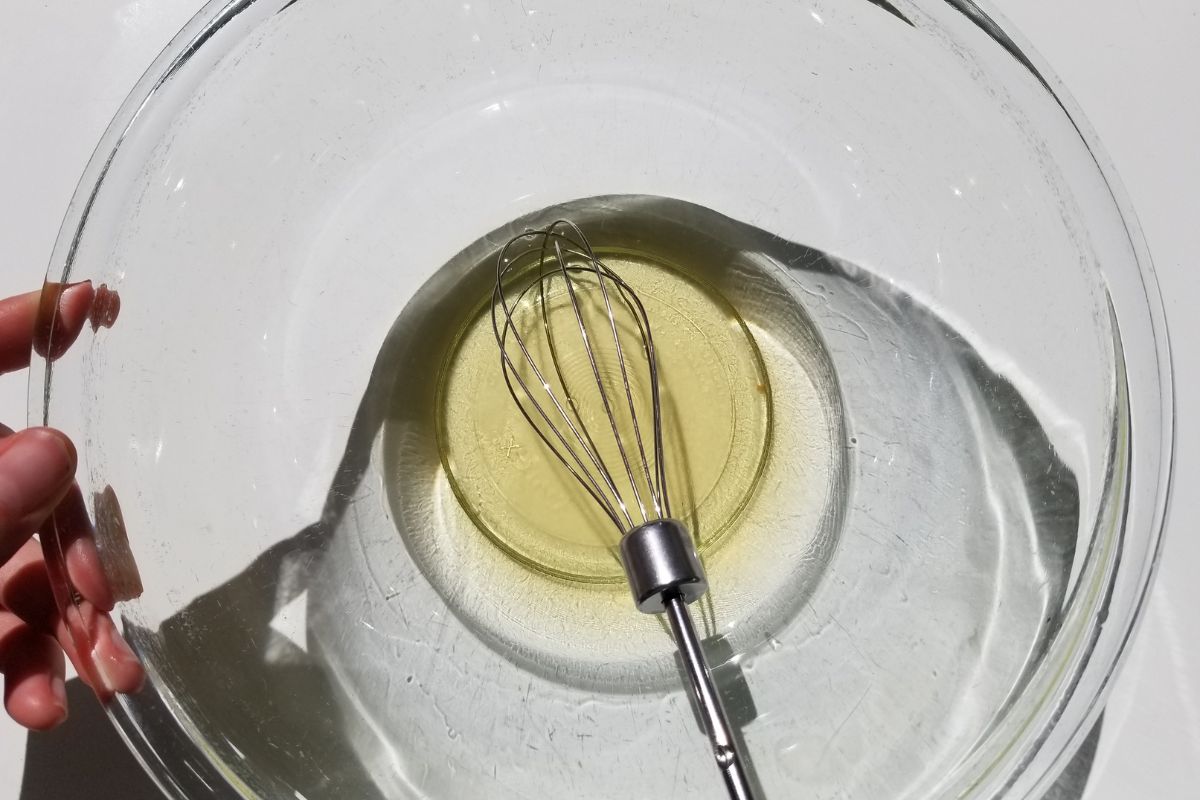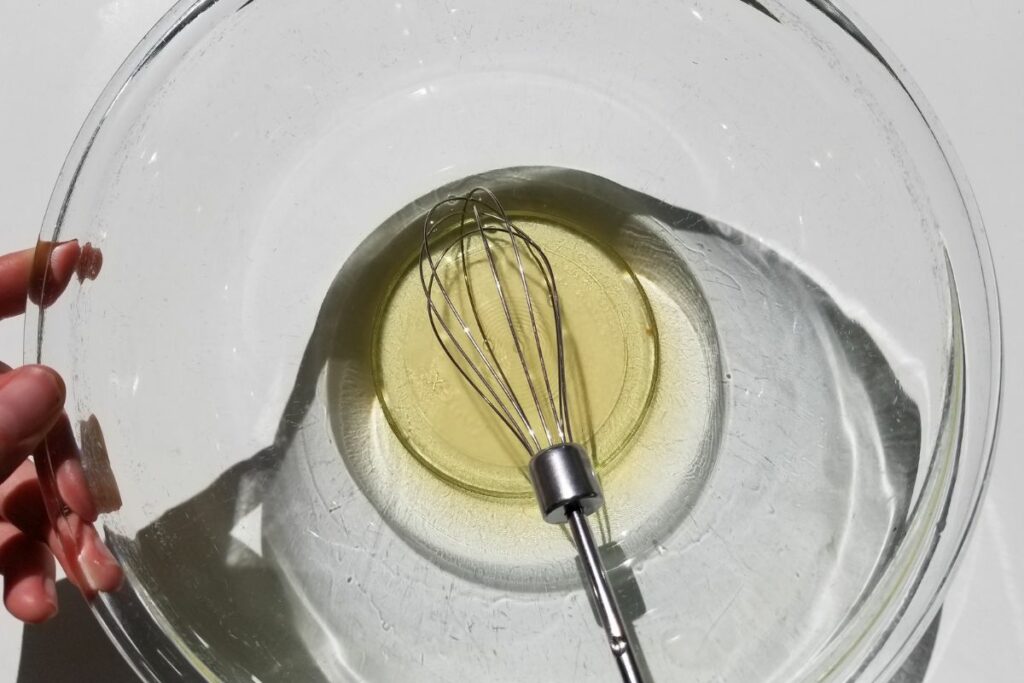 Tapioca Syrup FAQ
How healthy is tapioca syrup?
Tapioca syrup is a popular ingredient in natural and organic foods, widely considered a healthier alternative to sugar and corn syrup because it's significantly lower in calories. The syrup is also low in carbs, free of fructose and gluten, and completely vegan.
It's safe for people with the corresponding intolerances and allergies, also considered easily digestible and containing almost no fat. Of course, it's worth noting that tapioca syrup is still a type of added sugar and is highly processed, so it should be used in moderation as part of a balanced diet.
What is tapioca syrup made of?
Tapioca syrup is made from cassava root, also known as yuca or manioc. Cassava is a starchy vegetable commonly found in Asia, Africa, and South America. The cassava root is ground into starch and hydrolyzed, or broken down into glucose molecules using natural enzymes, then the glucose is refined and purified to create tapioca syrup.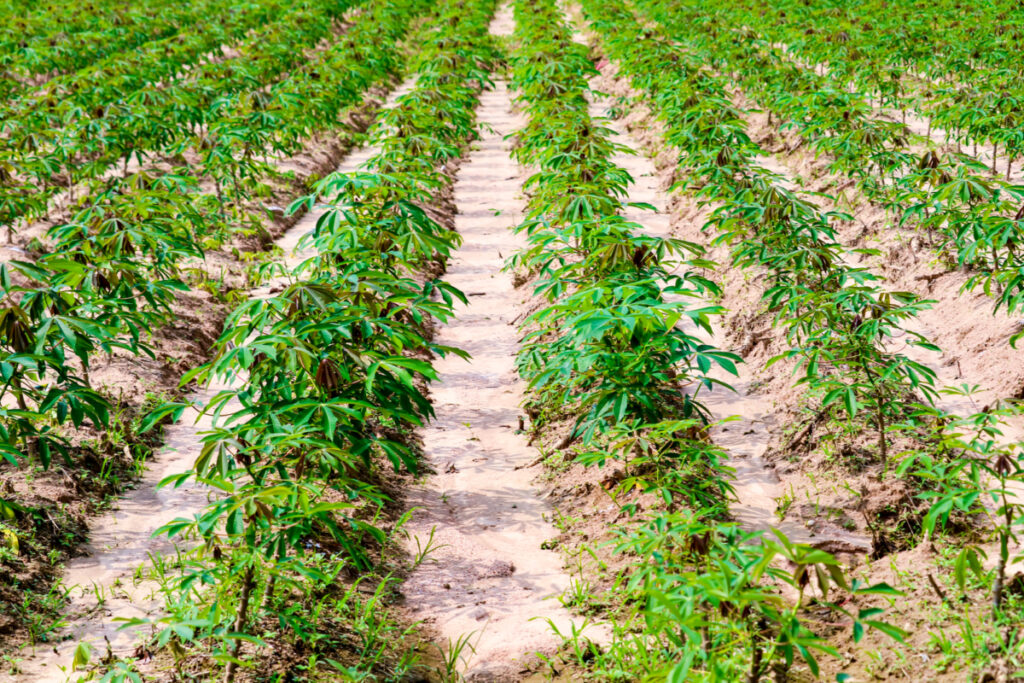 Is tapioca syrup healthier than corn syrup?
Tapioca syrup is considered a healthier alternative to corn syrup, as it's less processed and contains fewer additives. It's versatile, easy to use, and has a mild, neutral flavor. It's also lower on the glycemic index than corn syrup, meaning it won't cause a rapid spike in blood sugar levels.
Tapioca syrup is also lower in fructose, a form of sugar that some individuals have difficulty digesting; in contrast, corn syrup is heavy in fructose and has a high glycemic index. However, like any sweetener, tapioca syrup should be consumed in moderation, as it's still a source of empty calories.
What is tapioca syrup used for?
Tapioca syrup can be used in a variety of ways, just like any other highly processed or natural sweetener. It's commonly used in baking as a sweetener and binder for baked goods and various sweets. The neutral-tasting, mild sweetener is an excellent fruity addition to a variety of beverages such as coffee, tea, smoothies, and even alcoholic beverages.
The common corn syrup alternative is also an excellent thickener and sweetness enhancer for sauces, and can be used as a topping for pancakes and waffles.