For those who may be unfamiliar, agave syrup is made from the sap of the agave plant, which is native to Mexico. It packs a similar consistency to honey and is often used as a vegan alternative to white sugar or other liquid sweeteners.
Agave syrup has gained immense popularity in recent years due to its lower glycemic index compared to other sweeteners, making it a better choice for people who are cautious about their sugar intake or have diabetes. It's also vegan-friendly and has a mild and neutral flavor that blends seamlessly with other ingredients in a recipe
However, if you're looking for a substitute for agave syrup, there are plenty of options available. I've rounded up some of my favorite alternatives to agave syrup, including maple syrup, honey, and coconut nectar, all of which are low in histamine (but should still be consumed in moderation).
So, if you're in the market for a sweetener that's lower in calories, more affordable, or simply has a different flavor profile, you've come to the right place. Just note that I've grouped the less histamine-friendly options towards the bottom, due to their level of processing and ease of finding.
Best Substitutes for Agave Syrup
Coconut Nectar
1 tablespoon of agave syrup = 1 tablespoon of coconut nectar
Coconut flower sap is used to make coconut nectar, a natural sweetener. Small slits are made in the flower buds, where the sap that drops out is collected. The sap is then heated to drive off the water, yielding a thick syrup that resembles caramel, different from coconut sugar.
Coconut nectar's lower glycemic index, which is absorbed more slowly by the body and doesn't create a sudden jump in blood sugar levels, is one of the key benefits of using it in place of agave syrup. The nectar not only offers health advantages but also has a rich, complex flavor that can add depth to whatever recipe you follow next.
It has a slightly nutty, caramel-like taste that pairs well with various flavors and can be used in a wide range of dishes, including baked goods, salad dressings, and more.
Honey
1 cup of agave syrup = 1 cup of honey
If you're looking for a natural sweetener that's similar to agave syrup, honey is a great option. Honey has always been a popular sweetener that's been used for centuries.
Made by bees from the nectar of flowers, this sweetener has a distinct flavor and aroma that's characteristic to only itself, though honeys made from single plant varietals can have distinctive flavors, like manuka honey.
Honey has an even lower glycemic index than agave syrup, which means it won't cause as much trouble with your blood sugar levels. However keep in mind it has a stronger flavor than agave syrup (though tastes equally as sweet), so it may alter the taste of your recipe slightly.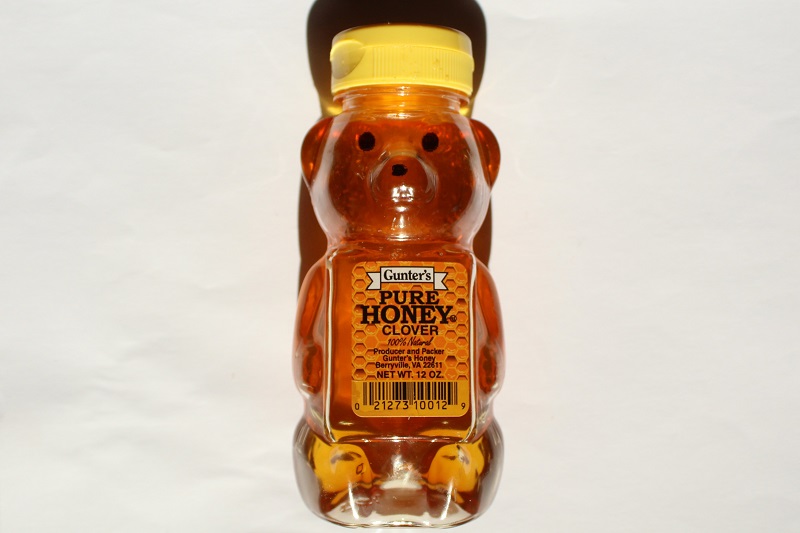 Maple Syrup
1 cup agave syrup = 1 ¼ cup maple syrup
Maple syrup is a natural sweetener that's made by boiling down the sap of maple trees, creating a rich, complex flavor that is both sweet and slightly earthy with notes of caramel and vanilla (for those who've yet to try it).
Because it's a natural sweetener, it also has some nutritional benefits, including antioxidants and minerals such as zinc and manganese, though as always, it should be consumed in moderation.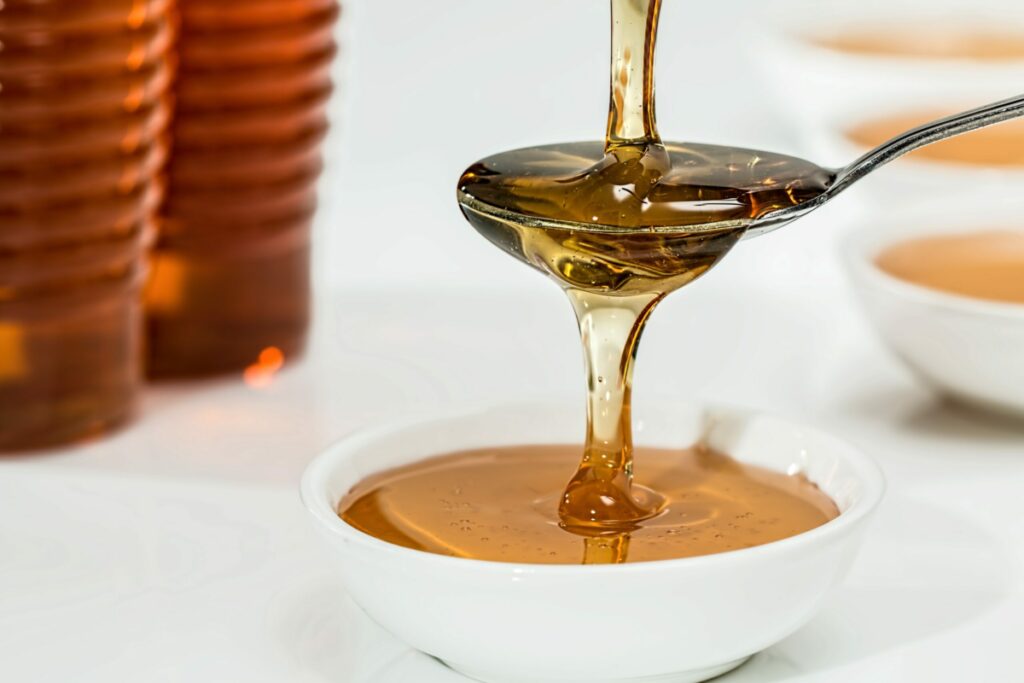 Stevia
1 cup agave syrup = 2 teaspoons liquid stevia
Stevia is made from the leaves of the Stevia rebaudiana plant, which is much sweeter than sugar, meaning you'll need to use less of it to reach the same level of sweetness. You can also find stevia in liquid form, which makes it easy to add to your favorite drinks and recipes, though a small portion of the population find it to have a bitter aftertaste (my mom included).
Its powdered form can be used in baking and cooking, but since you need to use much less of it, other bulking ingredients are needed to use stevia as a 1:1 replacement. In fact, stevia is about 200-300 times sweeter than sugar gram for gram, so a little goes a long way, though most stevia is diluted to about 25-30x as sweet to make it easier to measure.
Using a lot less of it in your recipes can help reduce the overall calorie and sugar content, but remember that something of substance is needed to replace the missing bulk, so often the calories are made up elsewhere in your dish. However the absence of calories and carbohydrates directly in the stevia is still one of its major advantages as an agave substitute.
It's what makes it a great choice for people who are trying to lose weight or watching their sugar intake. Stevia is also a good option for the keto diet and for people with diabetes, as it doesn't raise blood sugar levels.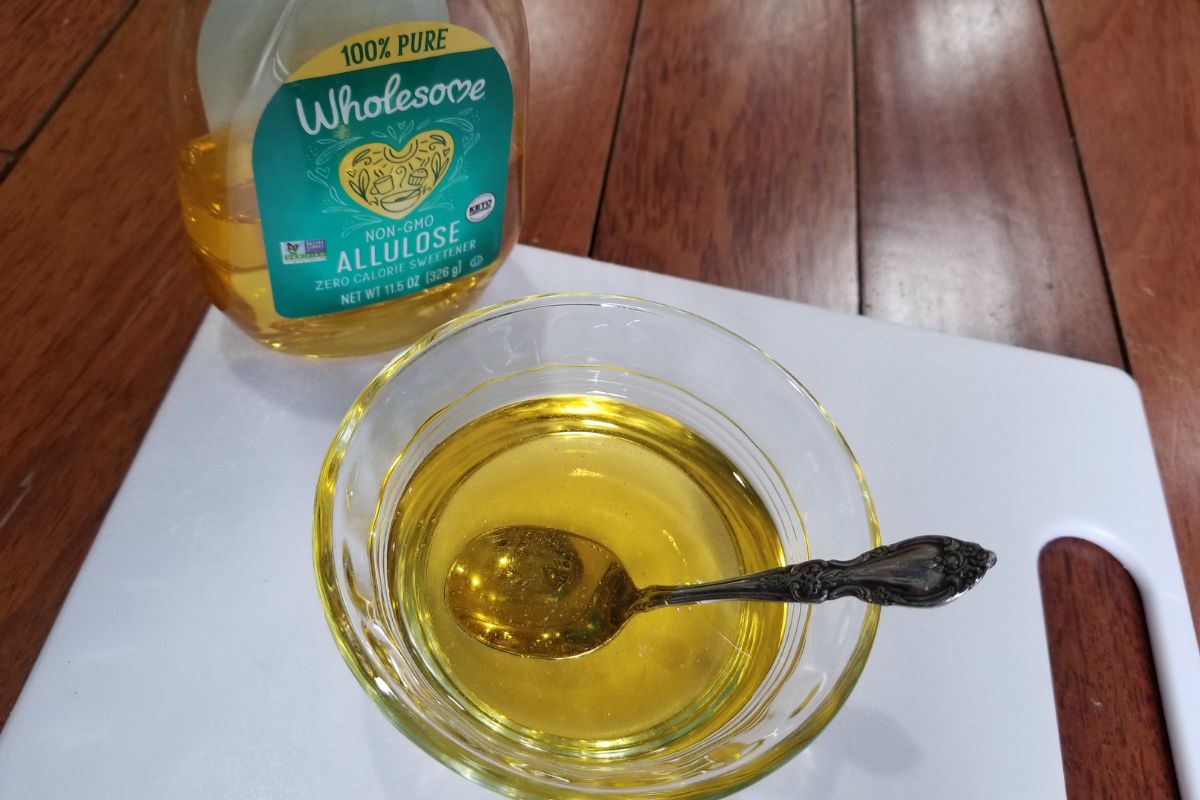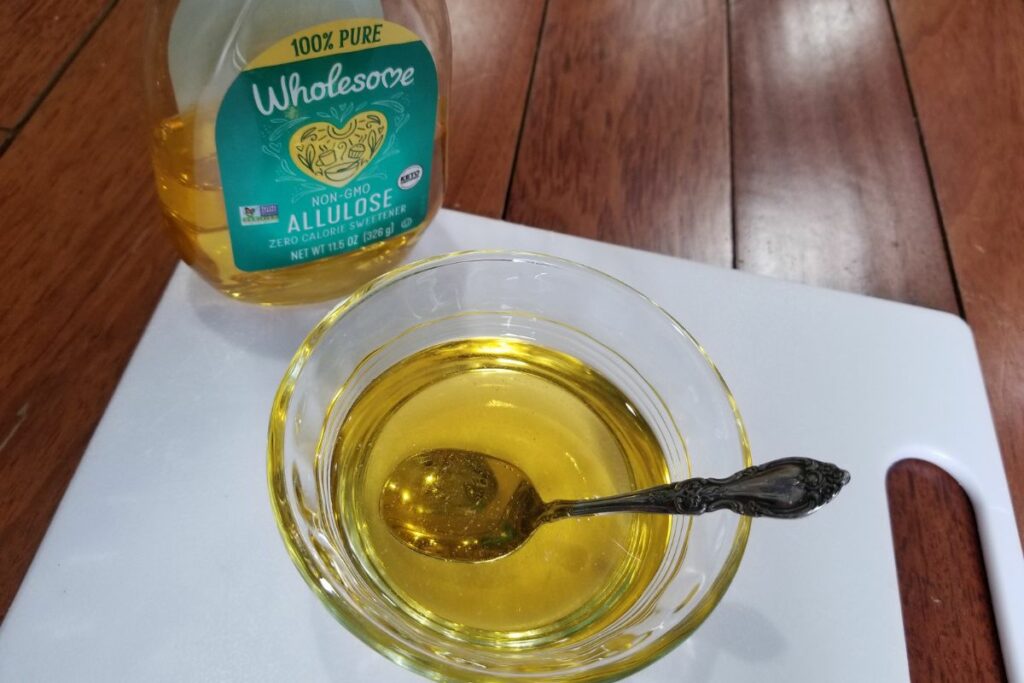 Allulose
1 cup agave syrup = 1 ⅔ cup allulose
Allulose is a type of sugar substitute that's extracted from various fruits, and is indigestible in the body, making it calorie-free. Agave syrup contains about 21 calories per teaspoon, so this means you can enjoy sweet foods and beverages without worrying about the added calories of agave.
Another benefit of using allulose is that it can be a great option for people with diabetes or other health conditions that require them to limit their sugar intake, and concurrently it also won't affect histamine levels by raising your blood sugar.
White Sugar
⅔ cup of agave syrup = 1 cup of white sugar
One advantage of using white sugar is that it's universally available and affordable, but it doesn't dissolve as easily as agave syrup, so bear this in mind if you decide to use it as an agave substitute. To ensure that your sugar dissolves properly, you'll need to mix it with some hot water before adding it to your recipe, making a simple syrup of sorts.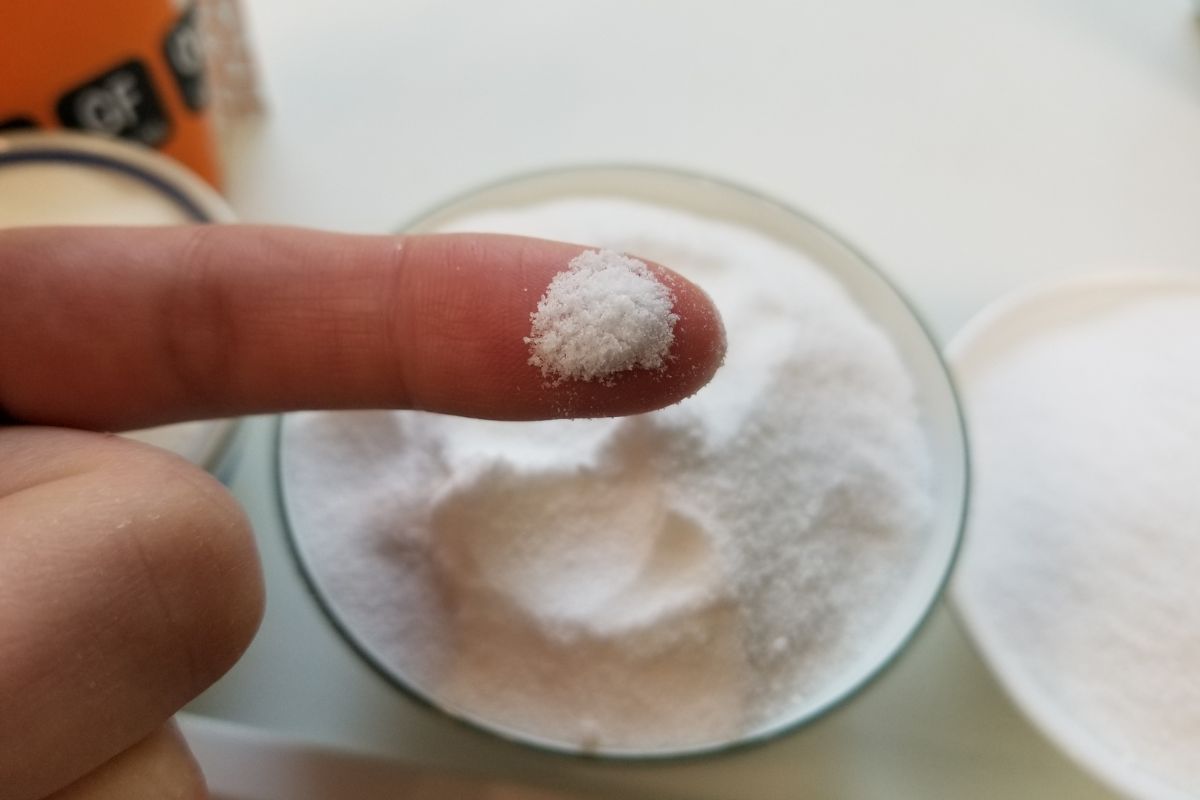 Simple Syrup
1 cup agave syrup = 1 cup simple syrup
Simple syrup is a staple in many bars and restaurants, as it's generally used in cocktails and other mixed drinks such as iced tea, lemonade, and other cold beverages. I like to make my own at home using an allulose-monk fruit sweetner that can be swapped directly for sugar.
One of the greatest aspects of simple syrup is that it is easy to customize to your tastes by adjusting the ratio of sweetener to water (to make it sweeter or less sweet), and you can also add flavorings such as herbs, spices, or fruit extracts to create a unique flavor profile.
As well as being a great sweetener for beverages, simple syrup can also be used in recipes where granulated sugar might not dissolve properly, such as in mocktails or custards, and you'd normally use agave or another vegan-friendly liquid sweetener.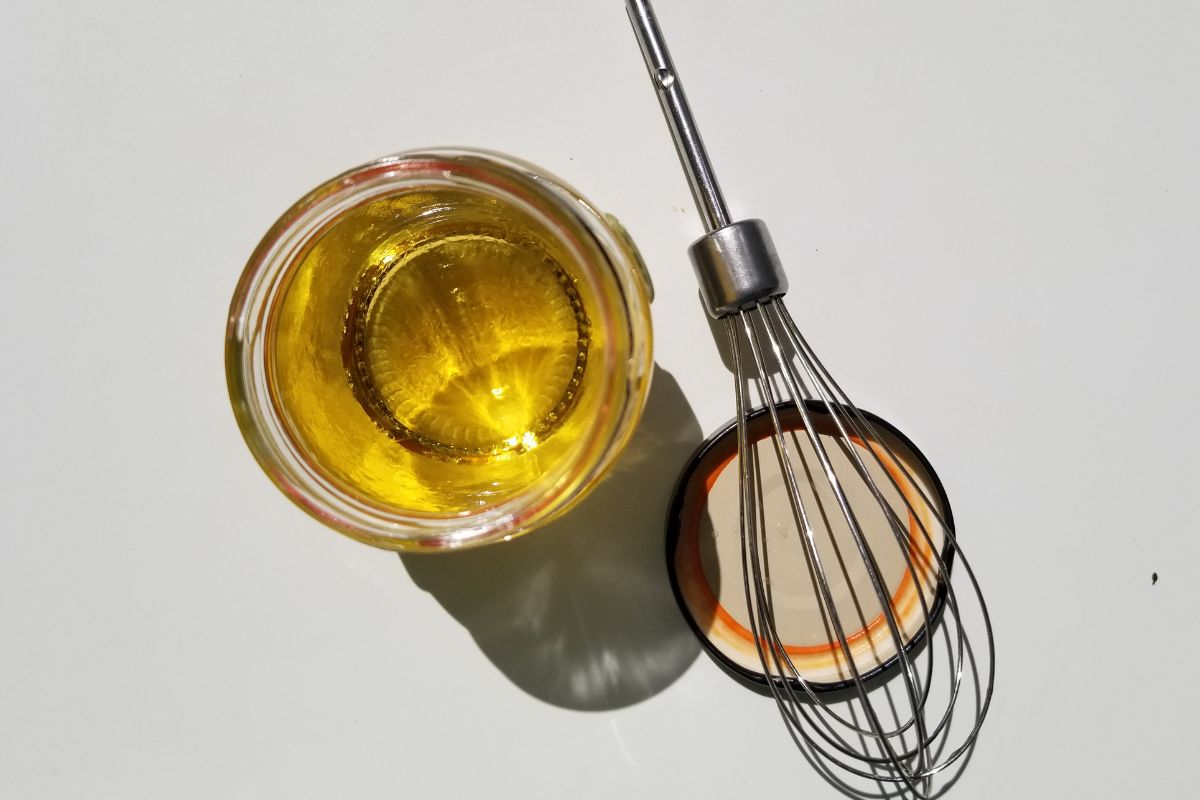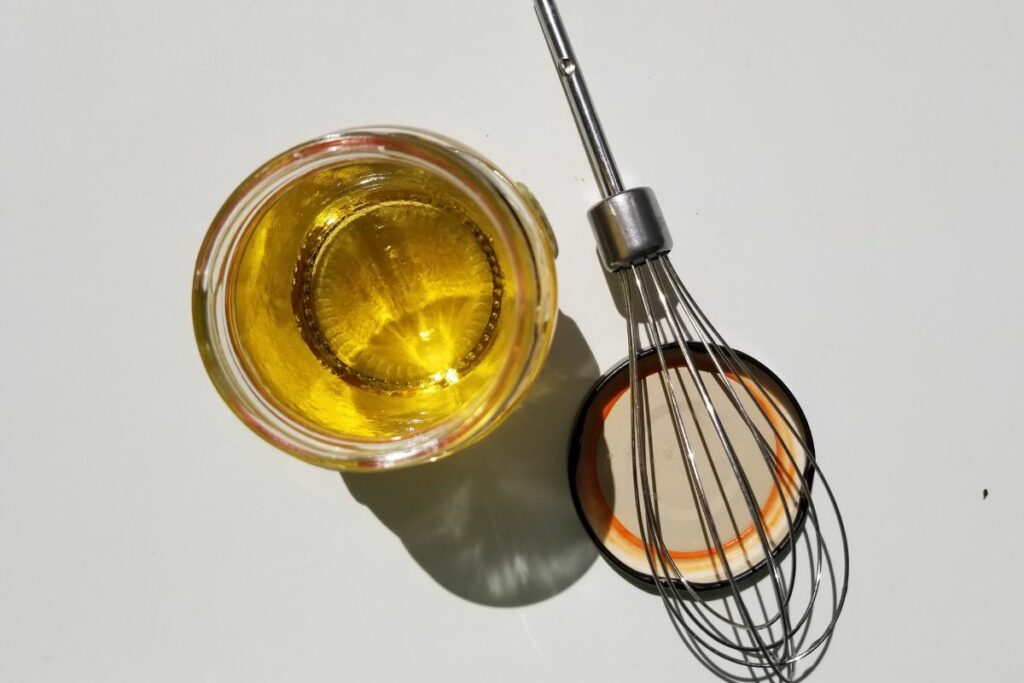 Light Molasses
1 cup agave syrup = ½ cup light molasses
Light molasses is another sweetener that's rich in minerals like iron, calcium, and magnesium and scores lower on the glycemic index than many other sweeteners, which means it won't deeply affect blood sugar levels.
There are different types of molasses, including light, dark, and blackstrap. Light molasses is the sweetest and mildest in flavor, while blackstrap molasses is the most intense and bitter. For most recipes and drinks, light molasses is the best choice, as it has a balance of sweetness and depth of flavor.
Molasses can affect the texture and color of the final product as it's thicker and more viscous than agave syrup, so you may need to adjust the amount of liquid in your recipe to compensate. It can also darken the color of baked goods, meaning you'll want to use lighter molasses or reduce the amount you use if you're looking for a lighter color.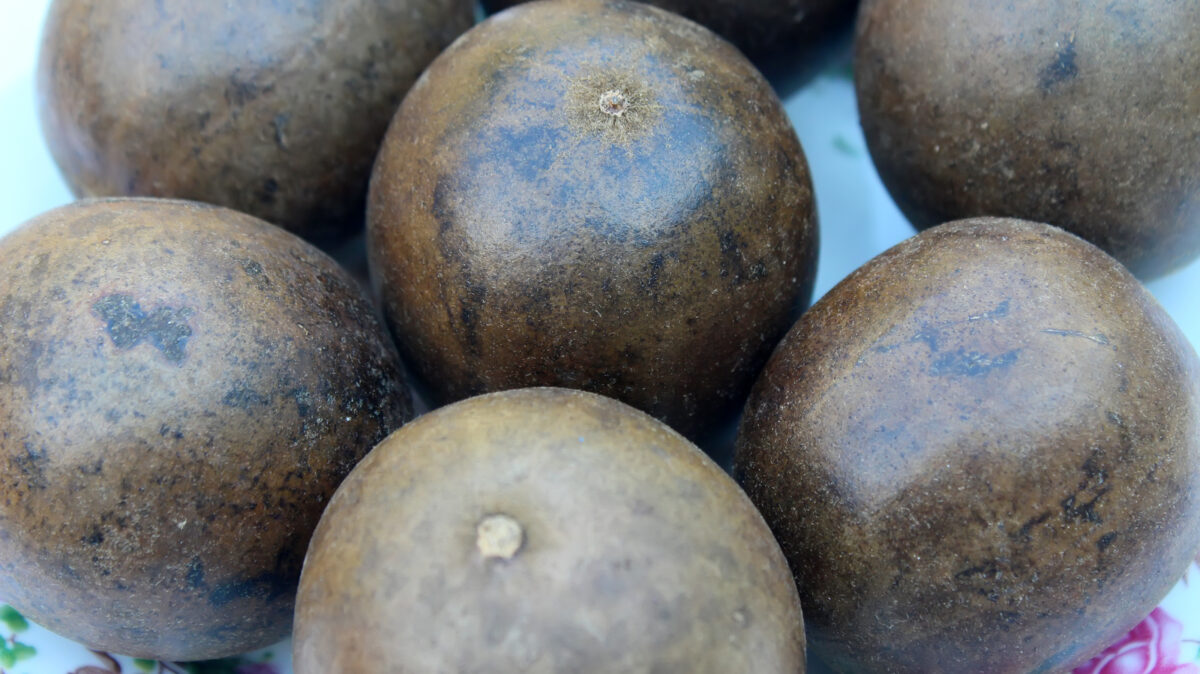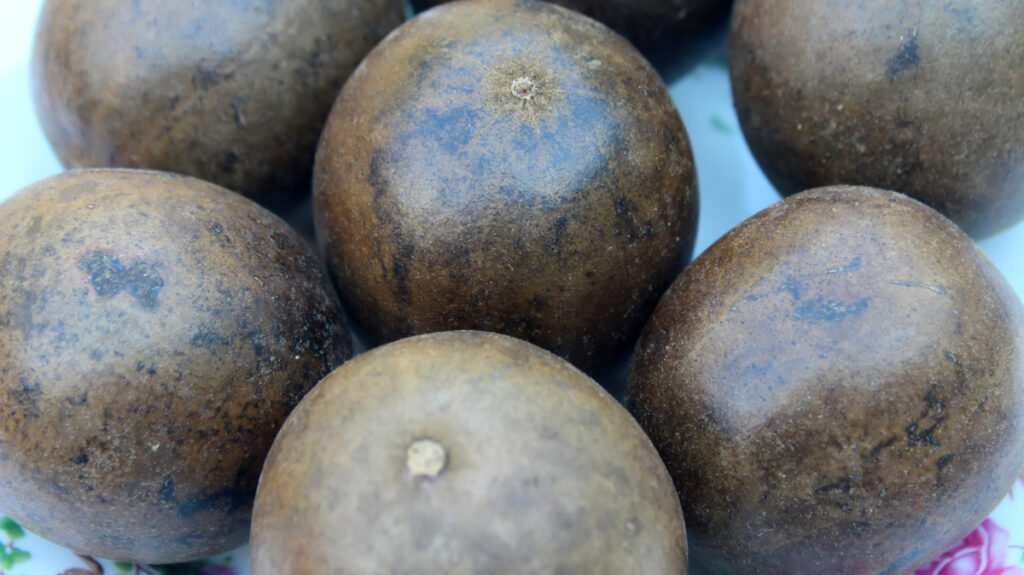 Monk Fruit
¼ cup of agave syrup = ⅛ teaspoon of monk fruit
Monk fruit is a natural sweetener that comes from the monk fruit (lo han guo), which is native to Southeast Asia and southern China. The fruit is known for its intense sweetness, which comes from natural compounds called mogrosides, which are actually now used as a measurement for the sweetness imparted in any given batch of monk fruit extract.
Unlike agave syrup, monk fruit has zero calories and doesn't cause spikes in blood sugar levels, making it another great option for those who are watching their sugar intake. However, keep in mind that monk fruit is difficult to grow and costly to export, meaning it might not be widely available and tends to be very expensive.
Also be aware that many monk fruit 'sweeteners' contain erythritol to bulk it up, so make sure you buy only pure monk fruit extract. Monk fruit syrup can be used in a variety of beverages, including mocktails, lemonade, and iced tea, and you can even use the powder to make a keto monk fruit syrup at home.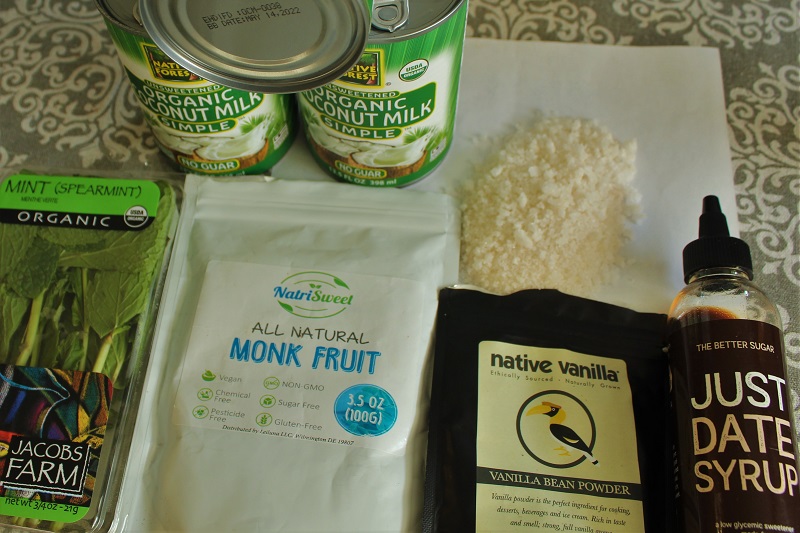 Brown Rice Syrup
1 cup of agave syrup = 1 ½ to 2 cups of brown rice syrup
Brown rice syrup has a mild, nutty flavor that can complement a variety of ingredients, making it a fine choice for cocktails, smoothies, and baked goods. It has a thick, syrupy consistency that's similar to honey or maple syrup, but also with a lower glycemic index.
This makes it an overall healthier option, though some people may find it tough on the stomach due to the fermentation step in its production, which functions to increase the proportion of ogliosaccharides (which taste sweet but can't be digested in our stomachs).
Brown rice syrup isn't as sweet as agave syrup, either, so you may need to use a bit more in your recipe. It also has a notably thicker consistency than agave syrup, which can be an advantage in some recipes but may require some adjustments to achieve the right texture.
Date Syrup
1 cup agave syrup = 1 cup date syrup
Date syrup is not only a tasty and versatile liquid sweetener, but also has various health benefits that agave syrup lacks. For instance date syrup contains fruit-derived forms of sugar, which have a lower glycemic index than refined white sugar, so it can provide a slightly slower and more sustained release of energy.
This can be beneficial for those keeping an eye out on their blood glucose levels. Plus date syrup contains antioxidants and other nutrients found in fruits, such as vitamin C, potassium, and fiber. When consumed in concert, all of these can help boost your immune system, regulate your blood pressure, and improve your digestion.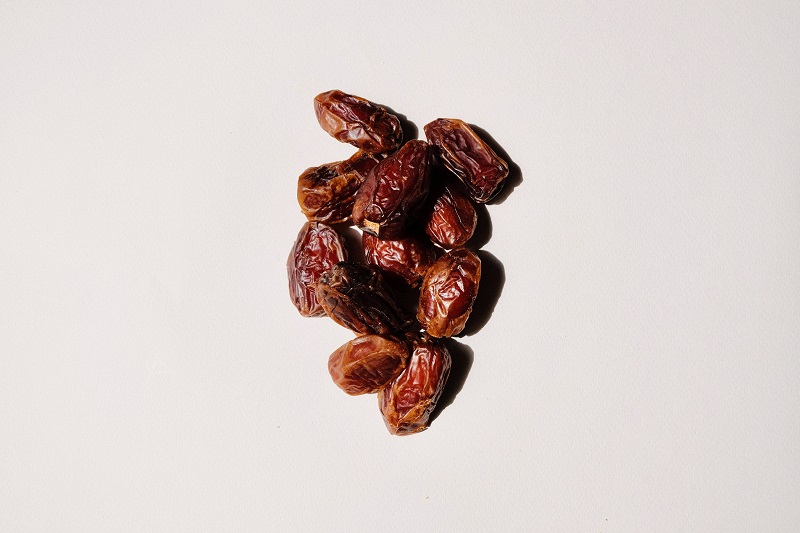 Light Corn Syrup
1 part agave syrup = 1 part light corn syrup
Light corn syrup is a popular ingredient in many recipes, particularly in the baking industry. It's often used as a sweetener in cakes, cookies, and other baked goods, as well as in candy-making and other confectionery products, though it's sometimes thought to be high histamine due to its high concentration of simple sugars.
But one of the unique properties of light corn syrup is its ability to prevent crystallization when it's dissolved in water. It helps to prevent this from happening by interfering with the formation of sugar crystals, making it a more viable vegan alternative for agave nectar or honey.
In addition to its sweetening properties, light corn syrup can also be used as a binding agent in recipes, as it helps hold ingredients together to create a smooth, cohesive texture. This is particularly useful in recipes that call for a lot of sugar, where light corn syrup can help to balance out the sweetness and prevent the mixture from becoming too dry or crumbly.
Golden Syrup
1 part agave syrup = 1 part golden syrup
Golden syrup has a more complex flavor profile than agave syrup because it's made by boiling sugar cane juice until it thickens and caramelizes, giving it a rich, toasty taste. It's a particularly good substitute in cocktails, where its complex flavor can add an interesting twist to classic drinks like the Old Fashioned or the Daiquiri, for those who tolerate alcohol.
You can also use it in baked goods that call for agave syrup, but one thing to keep in mind when using this sweetener is that it's thicker and stickier than agave syrup, so you may need to adjust the amount you use.
Start with a smaller amount than you would with agave syrup and taste as you go, adding more as needed, and diluting it with a bit of water if you want a thinner consistency.