The creamy and flavorful coconut butter, also known as coconut manna, has become a beloved ingredient for many home cooks. However, it can be challenging to find or may not be a viable option for those with dietary restrictions or allergies, or even in certain high-heat recipes.
With not everyone sharing my fondness for this ingredient, I've compiled a list of the best coconut butter substitutes, with options that cater to a wide range of tastes and preferences. These alternatives will undoubtedly give your favorite meals a tasty twist, even if you follow a vegan or paleo diet, or are just searching for a new ingredient to try.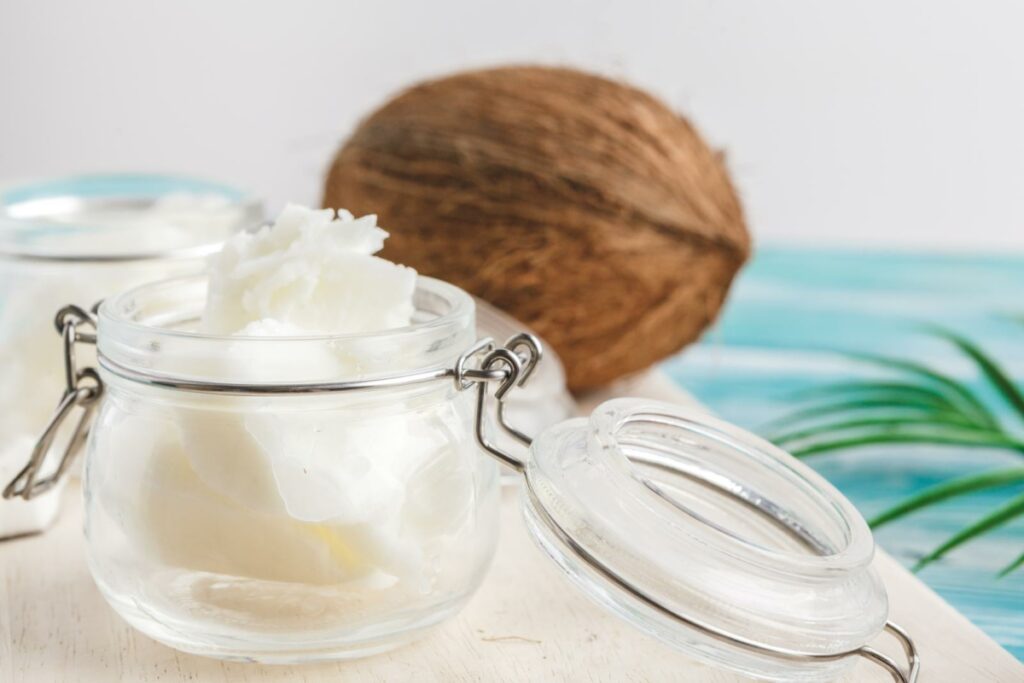 What is Coconut Butter?
Coconut butter is a creamy spread that's a popular dairy-free, vegan, and paleo-friendly alternative to traditional butter. It's made by blending whole chunks of coconut meat until it becomes a smooth and creamy paste, resulting in a rich, nutty flavor that can be used in multiple ways.
This all-around ingredient can improve any cuisine, especially if you add it to your morning smoothie, spread it over toast, or use it in baked goods. It's important to note form the start that coconut butter differs from coconut oil, though they're both extracted from coconut meat.
Unlike the pure coconut oil, thanks to the use of whole coconut meat, coconut butter is high in healthy fats, fiber, and antioxidants, and is an excellent source of essential vitamins and minerals such as iron, potassium, and magnesium.
However, the presence of coconut solids means that this ingredient has a lower smoke point, so it's not always the best choice when cooking. Its nutritional benefits make it a popular ingredient among the health-conscious, while its unique flavor and texture have made it a favorite among foodies and home cooks, particularly vegans.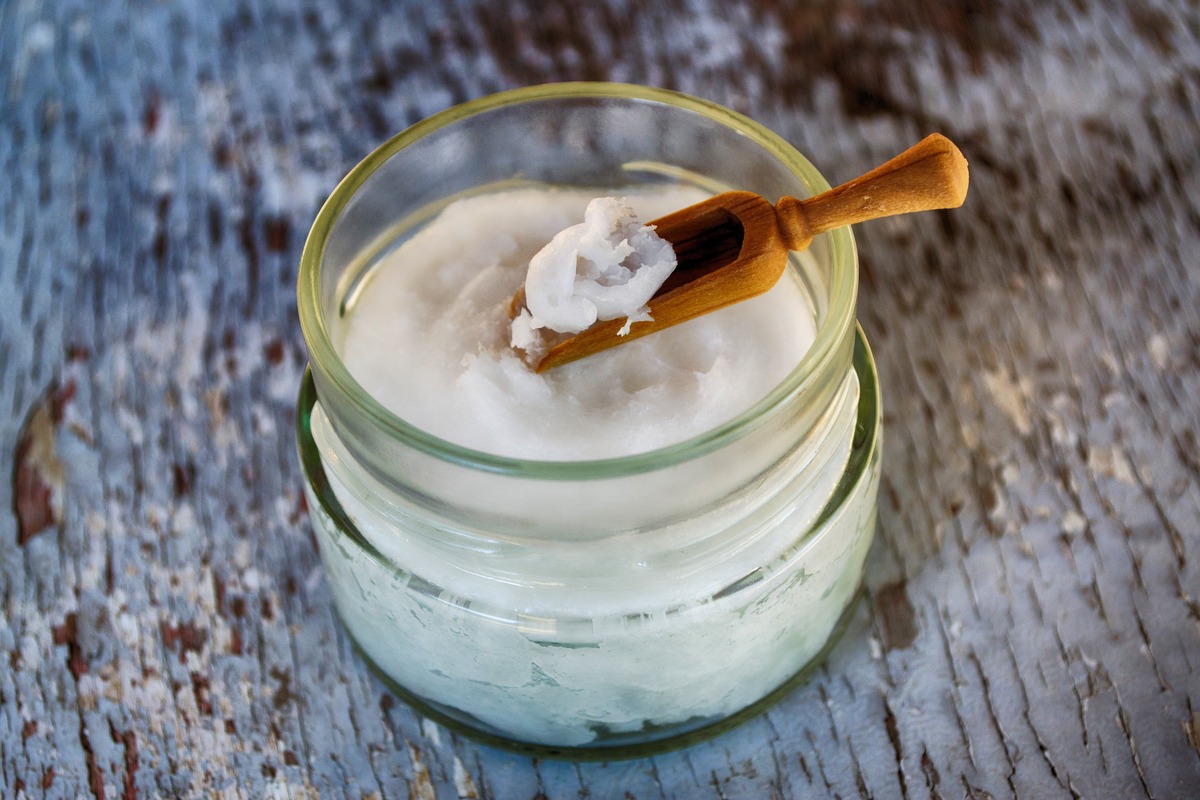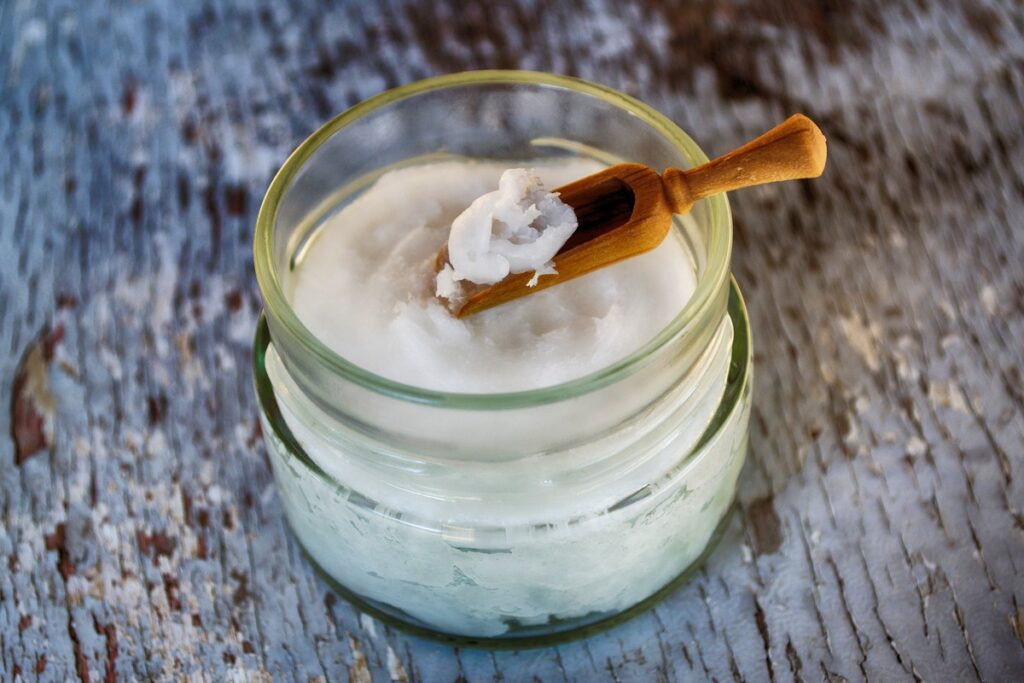 Uses for Coconut Butter
1. Baking
You can use coconut butter as a butter replacement in cakes, cookies, muffins, and more, as this ingredient can act as a swap for both butter and oil. Its rich coconut flavor adds a unique twist to baked goods while also helping to keep them moist and tender, though it may not be to everyone's liking.
2. Cooking
Coconut butter is not the best cooking oil substitute, as its low smoke point means it can only be heated to relatively low temperatures before it starts to burn. Most people use it as a finishing oil when cooking, as it adds a subtle coconut flavor to dishes, which may or may not be what you're looking for.
3. Spreading
Coconut butter can be a delicious spread that can add a sweet or savory touch to your breakfast. Its creamy texture and rich flavor pair well with various toppings, such as toast, fruits, granolas, and almost any baked goods.
On top of that, it can replace cream cheese or butter in spreads, giving you a healthier, low histamine vegan alternative to enjoy your favorite flavors.
4. Smoothies
Adding coconut butter to smoothies can provide a creamy texture and a healthy dose of fats. It goes incredibly well with tropical fruits, including guava, mango, and passion fruit. It can also be utilized to improve the nutritional content of protein drinks, making it part of the perfect post-workout snack.
5. Skincare
Surprise! Coconut butter can act as a fantastic natural moisturizer for your skin, as it's rich in fatty acids that can hydrate and nourish the skin. It can maintain healthy and radiant skin if you apply it directly or when combined it with other organic ingredients like honey or essential oils.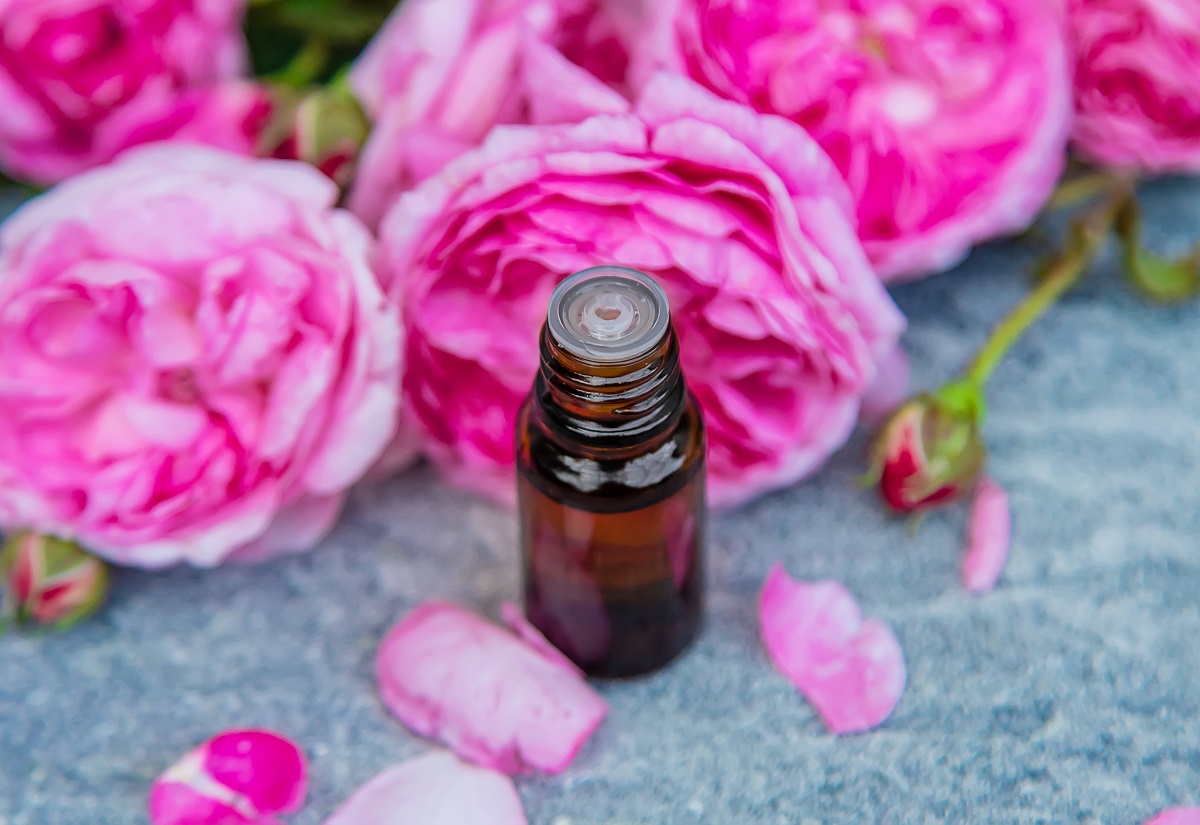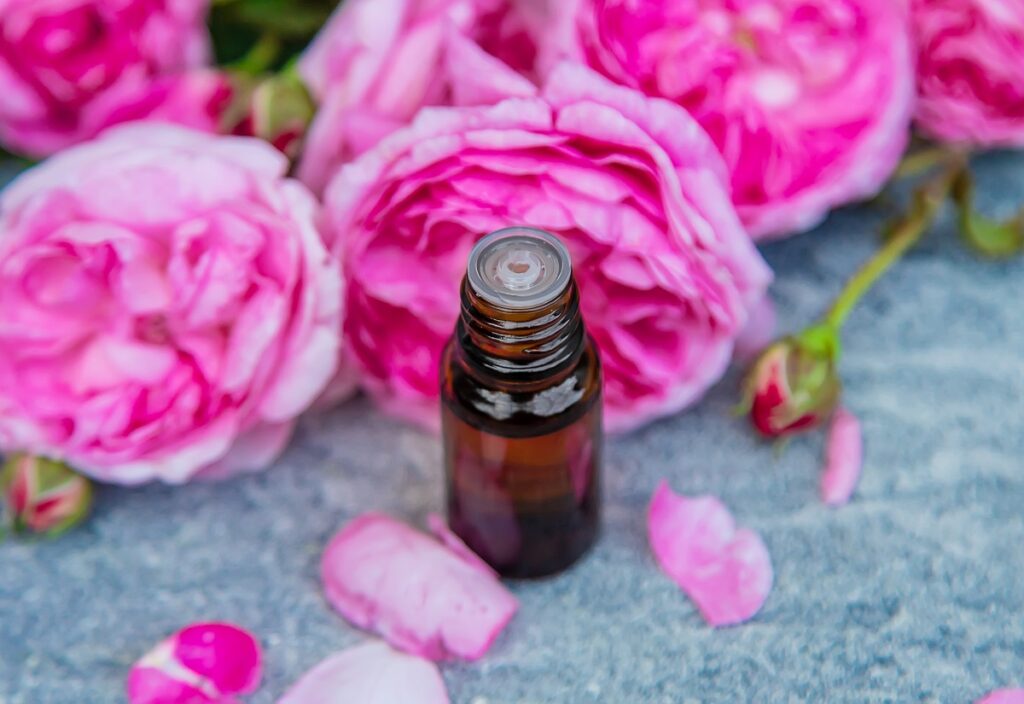 Best Substitutes for Coconut Butter
Greek Yogurt
Its low-fat content makes Greek yogurt an excellent choice for those seeking a healthier alternative to coconut butter, with its creamy texture and tangy flavor adding a unique twist to dips, various sauces, dressings, and baked goods, though not everyone may initially tolerate dairy.
Butter
Regular dairy butter can be used as a substitute for coconut butter in baking and cooking, as it has a similar texture and flavor profile with a slightly higher proportion of fats. It's also a good source vitamins A and D, which are important for maintaining healthy skin, eyes, and bones.
However butter has a lower smoke point in general due to the presence of milk solids, so it may not be suitable for high-heat cooking or frying; but then again, neither is coconut butter, so if anything this makes it an even more similar swap.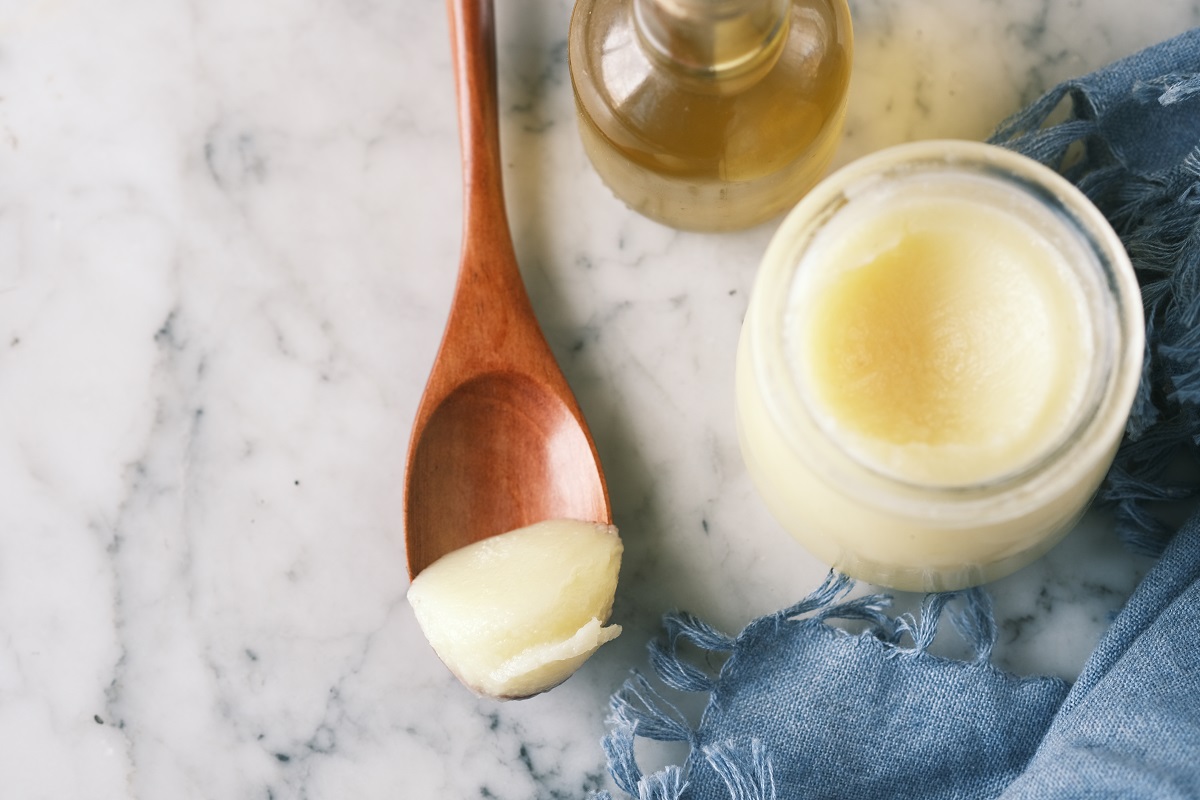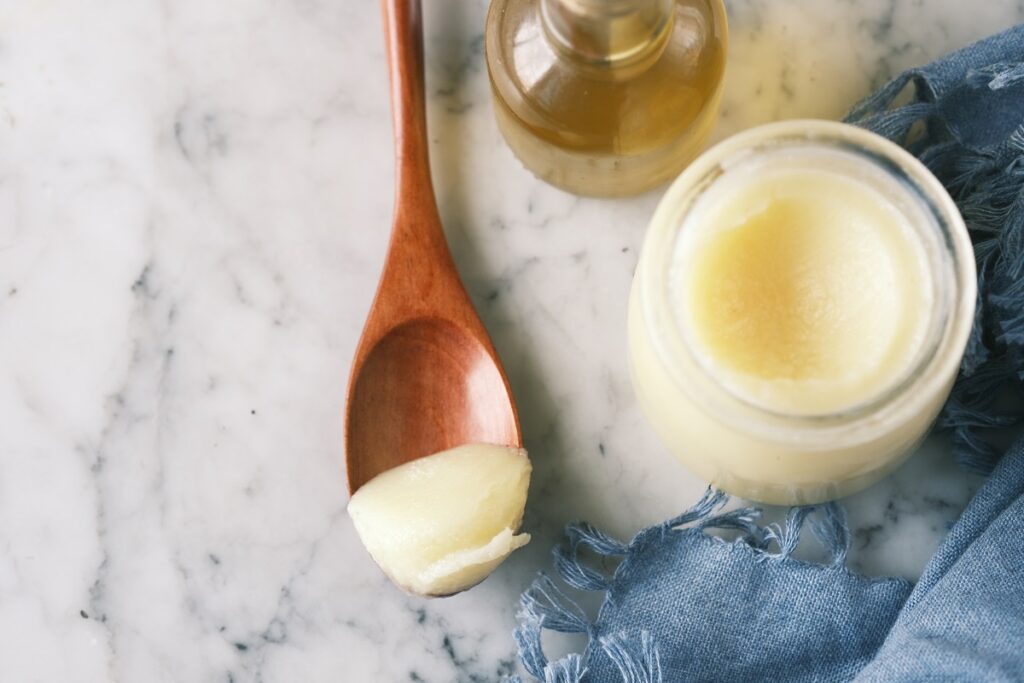 Ghee
Ghee is a great substitute for coconut butter, as it has a similar texture and can be used in basically the same way. It is made by clarifying butter, which removes the milk solids and water content, making it suitable for those who are lactose intolerant, though it's still not a vegan option.
Ghee also has a high smoke point, which means it can be used for high-heat cooking without burning or producing harmful compounds as it hits its smoke point. Additionally, like all other dairy, ghee is rich in the fat-soluble vitamins A, D, E, and K, and has been used in Ayurvedic medicine for centuries for its health benefits.
Best Vegan Substitutes for Coconut Butter
Coconut Oil
Coconut oil is a great vegan substitute for coconut butter, as it has a similar texture and can be used in basically the same ways. It's a versatile oil that can be used for cooking, baking, and even as a thin spread for toast when kept in the fridge.
Similar to the butter form, coconut oil is high in healthy saturated fats, which can help improve cholesterol levels and reduce the risk of heart disease. Additionally, coconut oil has antimicrobial properties that can help fight off harmful bacteria and viruses on the skin and in the gut.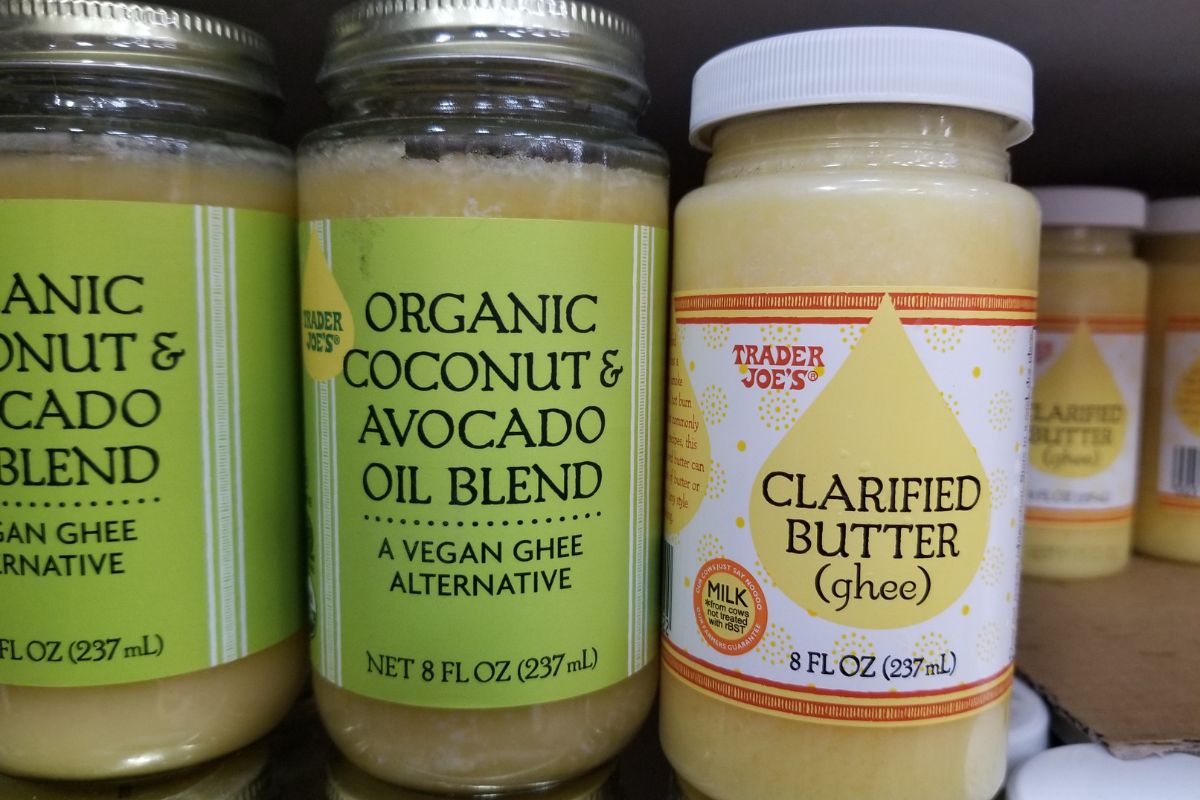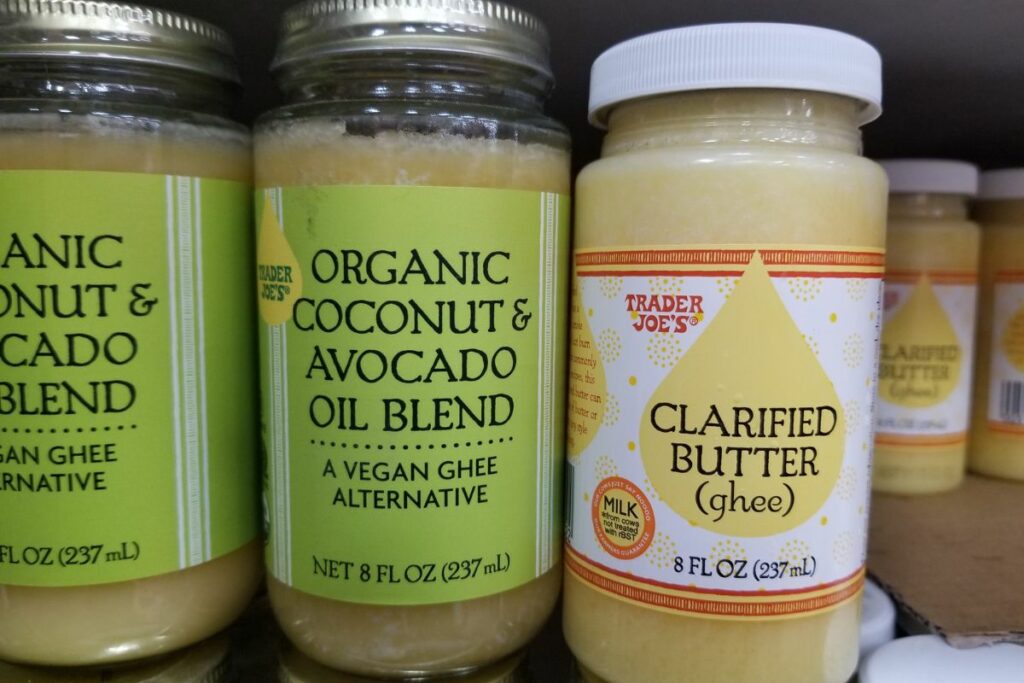 Avocado Oil
Avocado oil is a versatile and nutritious coconut butter substitute, commonly used in cooking and baking, as it's lower in saturated fat and another natural, vegan alternative. This fruit oil is packed with healthy fats and vitamins, and can add a creamy texture and a subtle nutty flavor to your dishes.
Applesauce
Applesauce is a healthy alternative for those looking for a low-fat swap, as one of the main benefits of using applesauce is its low fat content. It's a phenomenal swap when making cakes, muffins, and other desserts, though it's not the best pick for something like a parfait or other topping.
Unlike coconut butter, which is high in healthier fats, applesauce can help to reduce the overall calorie count of your recipe while adding moisture and a subtle sweetness to your baked goods, just as coconut butter does.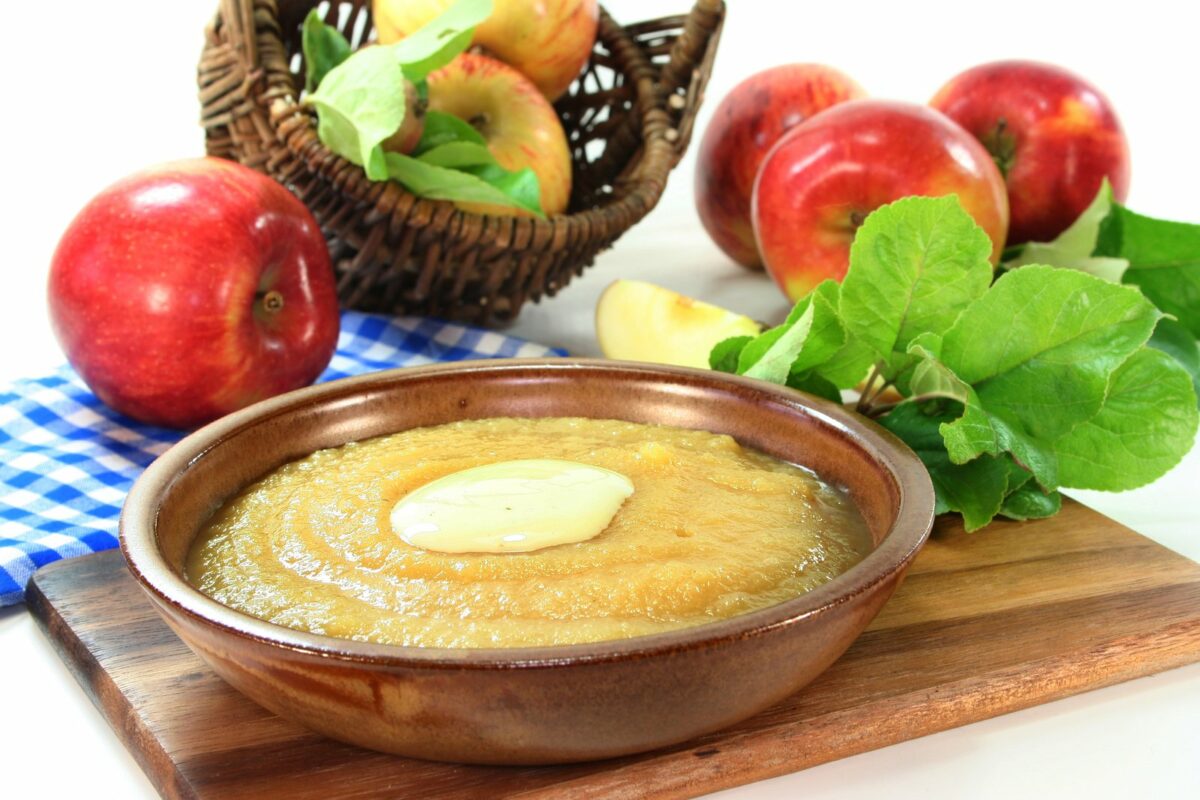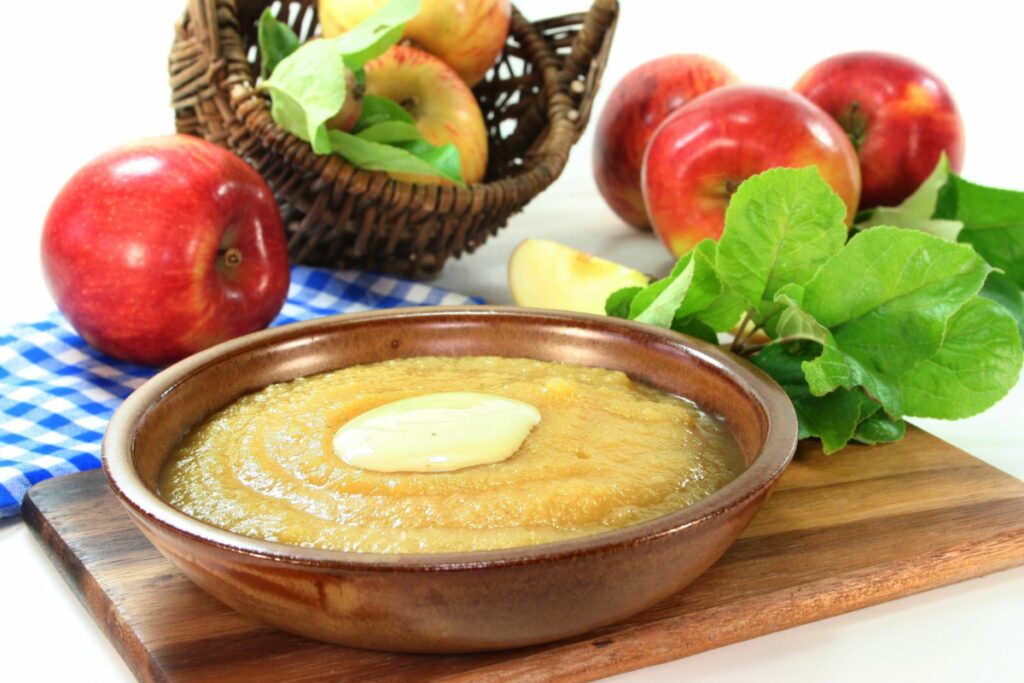 Coconut Cream
Coconut cream is a good substitute for coconut butter in recipes that require a creamy texture, such as curries and soups. It's made somewhat similarly to coconut butter, by grinding the whole coconut flesh until smooth, though it takes on the extra step of adding in water until the mixture thickens and separates into cream and water.
Much like coconut oil, coconut cream is high in healthy fats and has a rich, creamy texture that can add depth and flavor to dishes, though it does contain coconut flesh, and so has a low smoke point, similar to coconut butter.
Nut Butters
Nut butters have a rich and distinct nutty flavor that can add a unique twist to dishes that otherwise call for coconut butter. These butters are also a great source of healthy fats, protein, and fiber, making them a nutritious ingredient to use as a swap, though the consistency and texture of nut butter tends to be thicker, so adjust accordingly.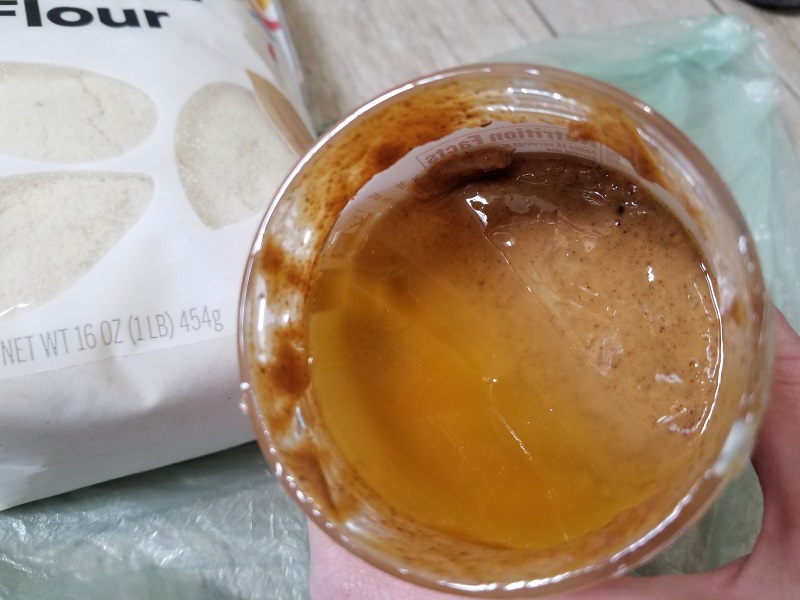 Vegan Butter
This commercially-produced butter has a neutral taste that makes it great in a wide array of recipes without altering their overall flavor. Vegan butter is also generally low in saturated fats, helping to reduce the overall calorie count of your dishes, though be aware of brands using cheaper inflammatory oils as the base, like soybean or sunflower.
The texture and consistency of this swap may also differ slightly from coconut butter, which has a rich and creamy texture; vegan butter tends to be firmer at room tempertaure, since it doesn't have any of the coconut solids that smooth out coconut butter.
Tahini
Tahini has a relatively mild taste that can be used in most recipes that call for coconut butter without overly-affecting the overall flavor. It's also low in saturated fats, so it can help reduce the overall calorie count of your dishes.
However its texture and consistency may be different, as it's typically thinner than coconut butter, which means you'll likely have to adjust your recipe to get the desired texture, particularly if using homemade tahini.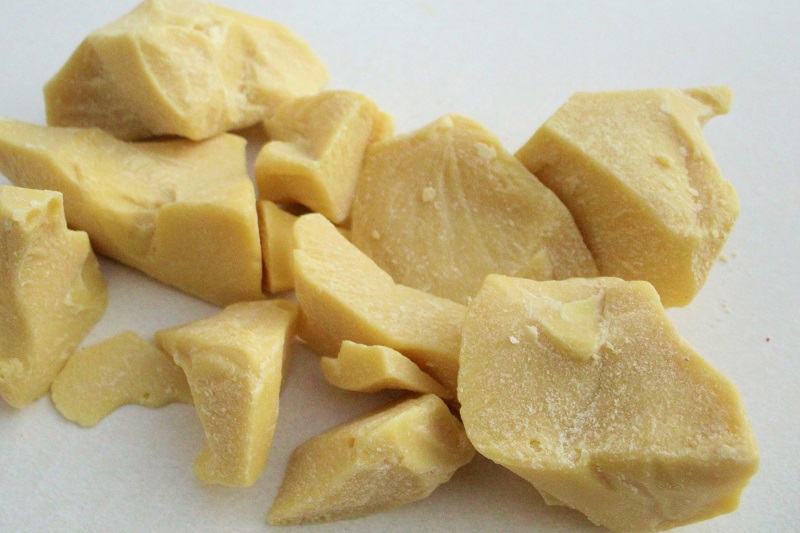 Best Substitutes for Coconut Butter in Skincare
Cocoa Butter
Cocoa butter is a great substitute for coconut butter in skincare products, as it has a similar texture and can provide similar moisturizing benefits. It's a natural fat extracted from cocoa beans, and is high in antioxidants, which can help protect the skin from free radicals.
Cocoa butter is also similarly high in fatty acids, which are the element in coconut butter which help moisturize and nourish the skin. Additionally, cocoa butter has a rich, chocolatey scent that can add a luxurious aroma to homemade skincare products.
Shea Butter
Shea butter is an exotic and flavorful substitute for coconut butter in lotion and other homemade skincare. It has a distinct nutty aroma (though you can also purchase it deodorized) that adds a tantalising smell & makes for a moisturizing base for skincare.
This type of butter is also a great source of non-comodogenic fats, meaning it can be used even on very sensitive skin, like that of babies and new moms. Like with most other pure fat coconut butter substitutes, shea butter's consistency and texture can be slightly firmer and may require adjustments to get the desired consistency.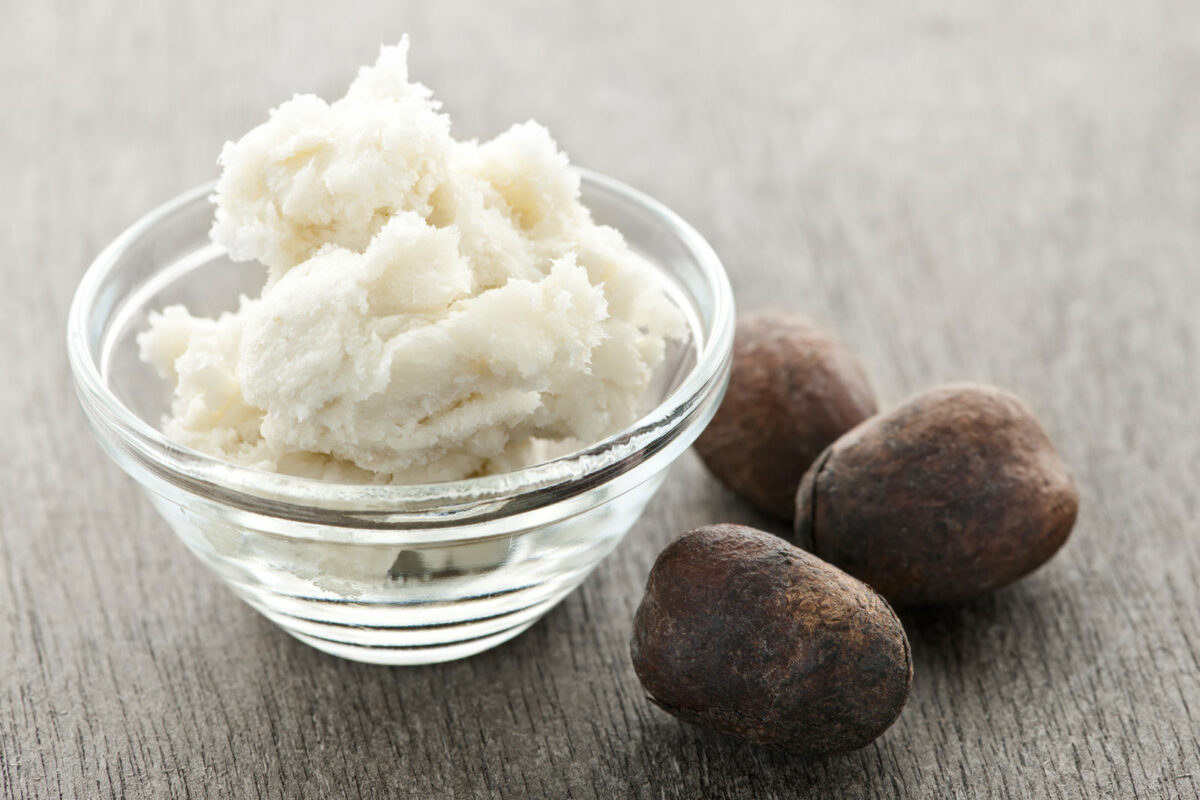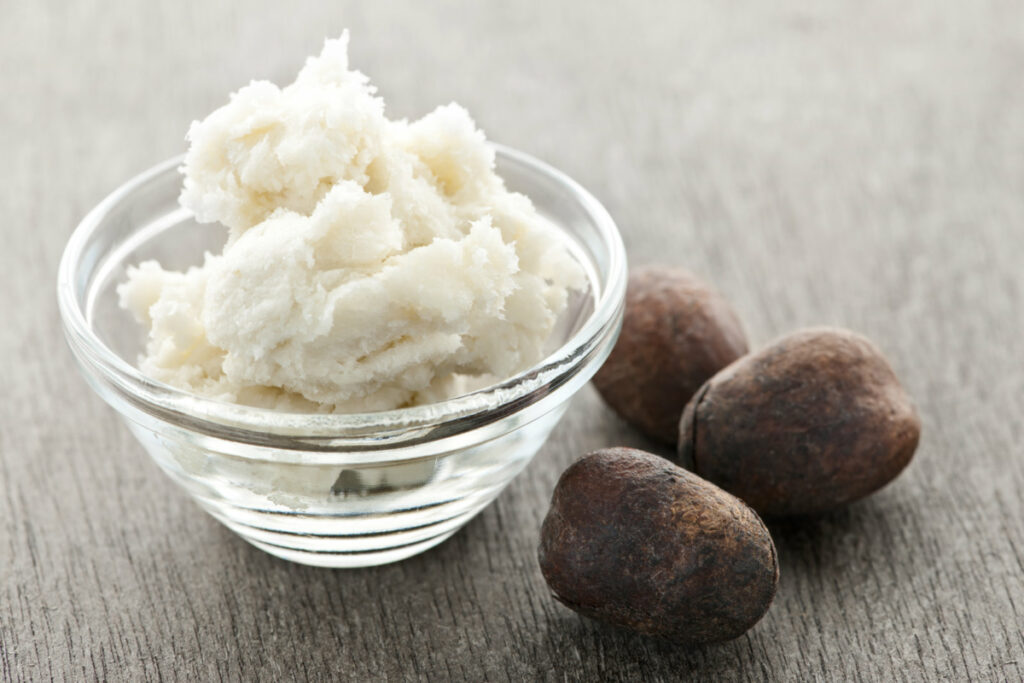 Jojoba Oil
Jojoba oil is another decent substitute for coconut butter in haircare and skincare products, as it has similar applications despite being liquid at room temperature (hence the name 'oil' rather than 'butter').
It's technically a liquid wax extracted from the seeds of the jojoba plant, known for being high in the antioxidant vitamin E, which can help protect and nourish the skin. Plus, like the other options here, jojoba oil is non-comedogenic, which means it won't clog pores and is suitable for any & all skin types.