Having a sweet tooth makes it difficult to avoid sugar, but on the other hand, leaving it out entirely can also have a negative impact on your long-term health. As more sugar lovers become health conscious, we've found ourselves seeking out low-calorie, non-nutritive sweeteners that won't restrict our daily indulgence.
Healthier sweeteners, like erythritol and allulose, are two of the most popular options. They are, after all, about 90% less caloric than regular sugar, and those calories may not even count. In this article, we'll discover the key similarities and differences between allulose and erythritol, and answer all your other sweet questions about the two.
Medical Disclaimer: as with everything on this site, this article is provided for information only. I strongly urge you to speak with your doctor or a licensed medical professional in order to assess whether or not you have histamine issues and/or other medical issues.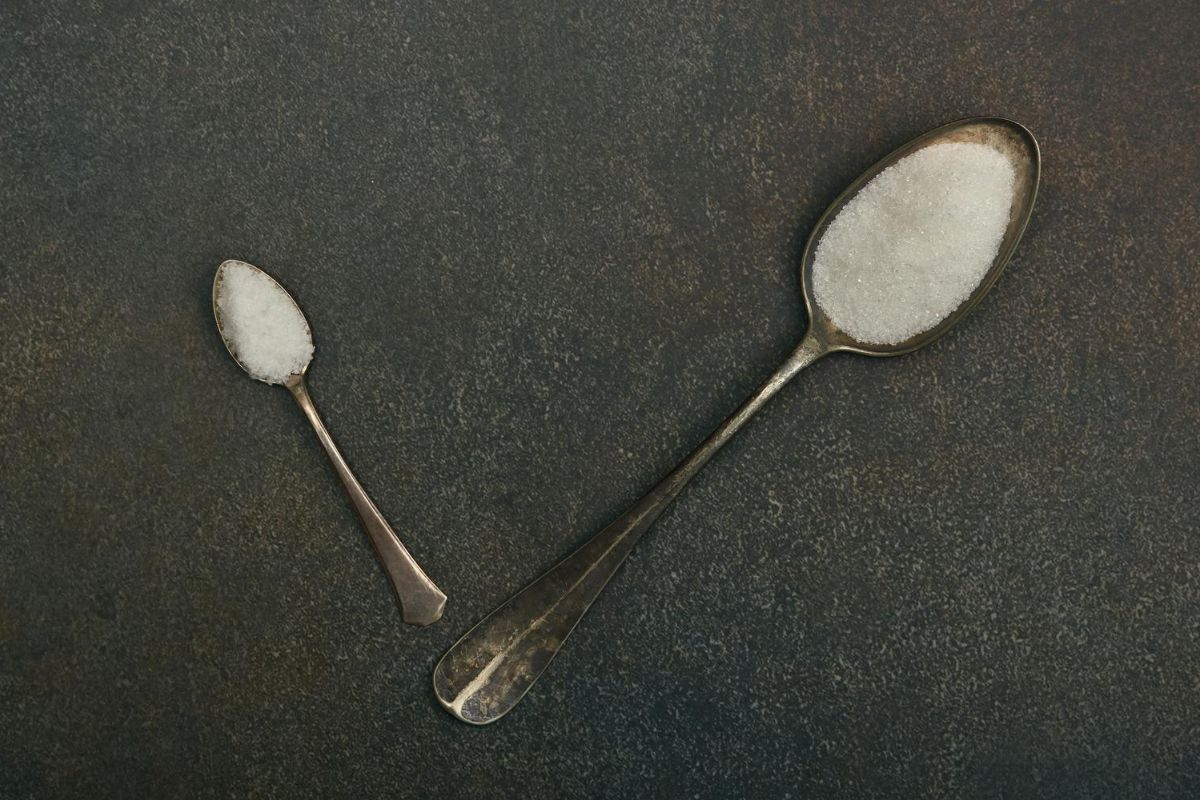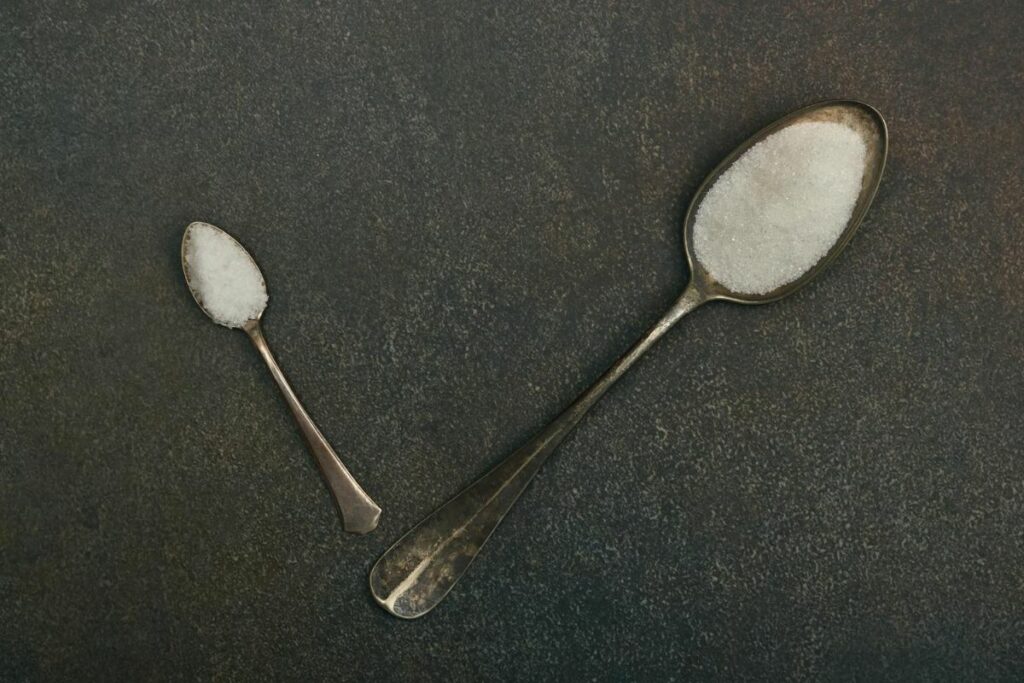 What is Allulose?
Allulose is a rare sugar that's found in various fruits, and can be derived naturally for home use. It has the scientific name d-ribo-2-hexulose, and is also often known as psicose, d-psicose, d-allulose, or pseudo-fructose.
This simple sugar is a monosaccharide, comparable to both fructose and glucose in structure. Natural allulose sugars are found in trace amounts in various whole foods, such as wheat, but aside from that, it's most abundant in figs, raisins, brown sugar, maple syrup, and jackfruit.
At the commercial level, though, allulose extract is derived primarily from corn. This fourth-generation sweetener contains zero to low-calorie sugar content and has a glycemic index (GI) of zero.
It also has various health benefits, as the body can't break down this simple sugar, so it just goes through our digestive systems unaltered. While it has a comparable taste and feel to sugar, it is less sweet than sugar, with only 70% of the sweetness and 10% of the calories of sugar.
Allulose also has a very mild cooling sensation to some people, with no bitter aftertaste and a caloric value of 0.2 to 0.4 kcal per gram compared to sugar's four calories per gram (though functionally, it's calorie-free since our bodies can't actually break it down).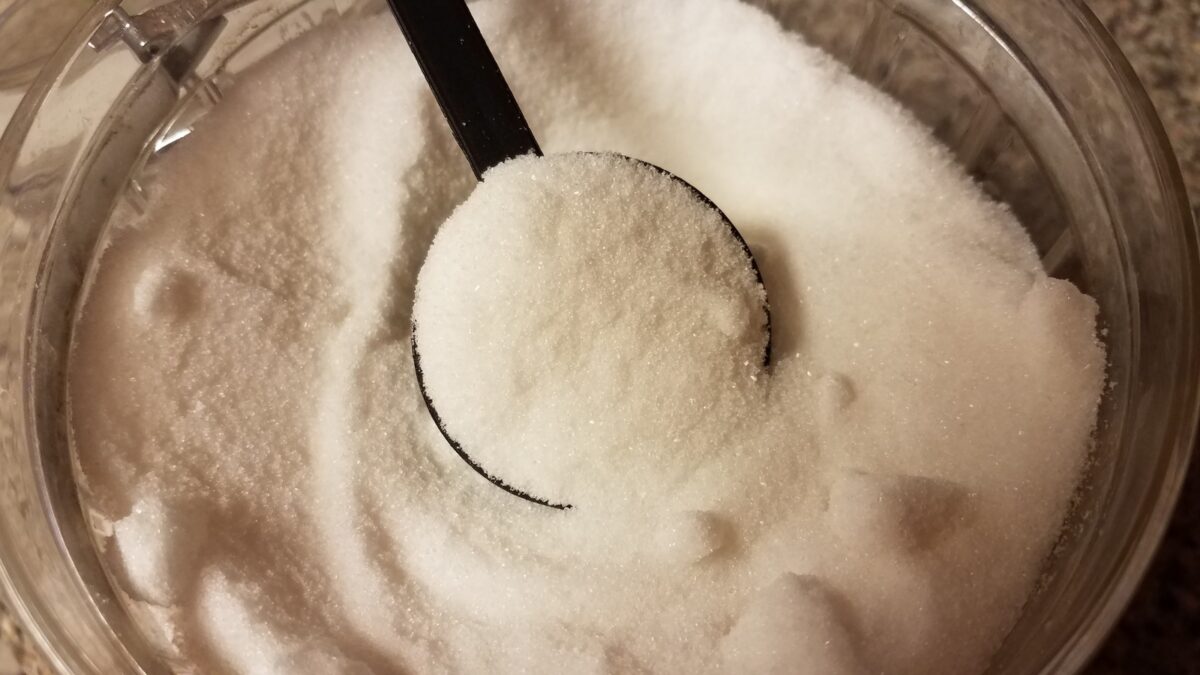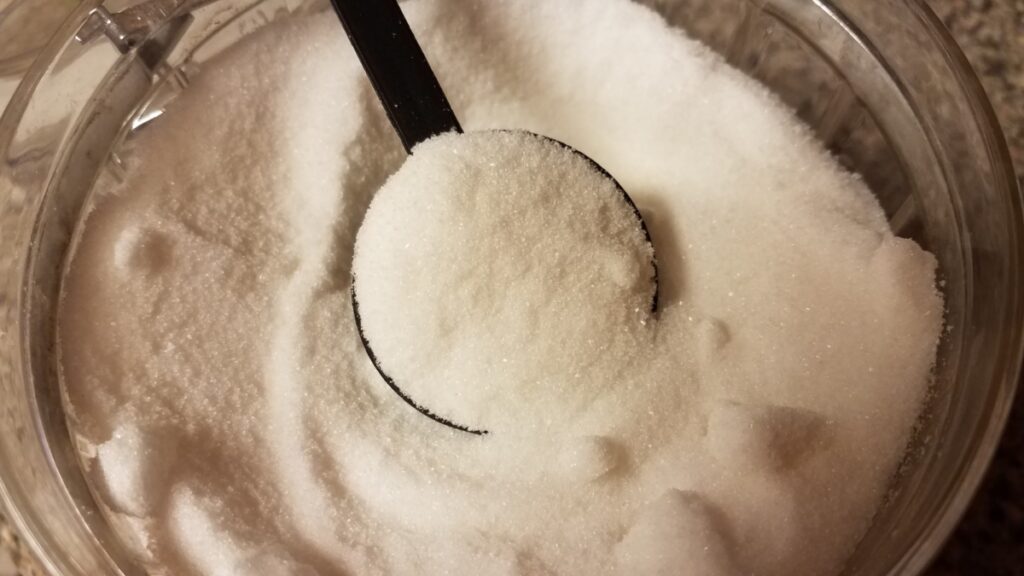 What is Erythritol?
Erythritol is a four-carbon polyol organic compound, often known as a sugar alcohol, and is a form of carbohydrate with a molecular structure that's comparable to both sugar and alcohol.
This sugar alcohol is naturally present in fruits such as grapes, peaches, pears, watermelon, mushrooms, and fermented foods like beer, cheese, sake, soy sauce, and wine. Our bodies also produce a smaller, more natural amount of erythritol during glucose metabolism.
It, too, can be commercially manufactured through enzymatic conversion of corn to glucose and fermentation using a specific strain of yeast or fungus. The main difference is that a yeast or fungus is used in fermentation, rather than merely enzymes, to transform the glucose into erythritol.
Erythritol also has a very low glycemic index score of 1, contributing to its reputation for low being diabetic- and keto-friendly. This non-nutritive sweetener, like allulose, has almost no effect on blood sugar or insulin levels.
This sweetener also possesses anti-diabetic qualities that aid in weight loss and oral health. On top of that, it's non-acidic, gut-friendly, and can even defend against the harmful effects of free radicals, though very high amounts of such indigestible alcohol sugars can cause stomachaches.
Let's talk about some stats now. Depending on the source and method of extraction, erythritol has 60-80% of the sweetness of sugar and only 5-6% of the calories of sugar. It's also non-hygroscopic and melts at around 249.8°F, so in terms of food processing, it has an ideal pH and heat stability.
Containing a fresh sweetness similar to sugar, erythritol matches up to be a 1-to-1 swap for sugar in many ways; it even caramelizes like sugar. However, erythritol has a cooling sensation in the mouth, and while this is prominent, it doesn't linger and the overall feeling left behind is of sweetness.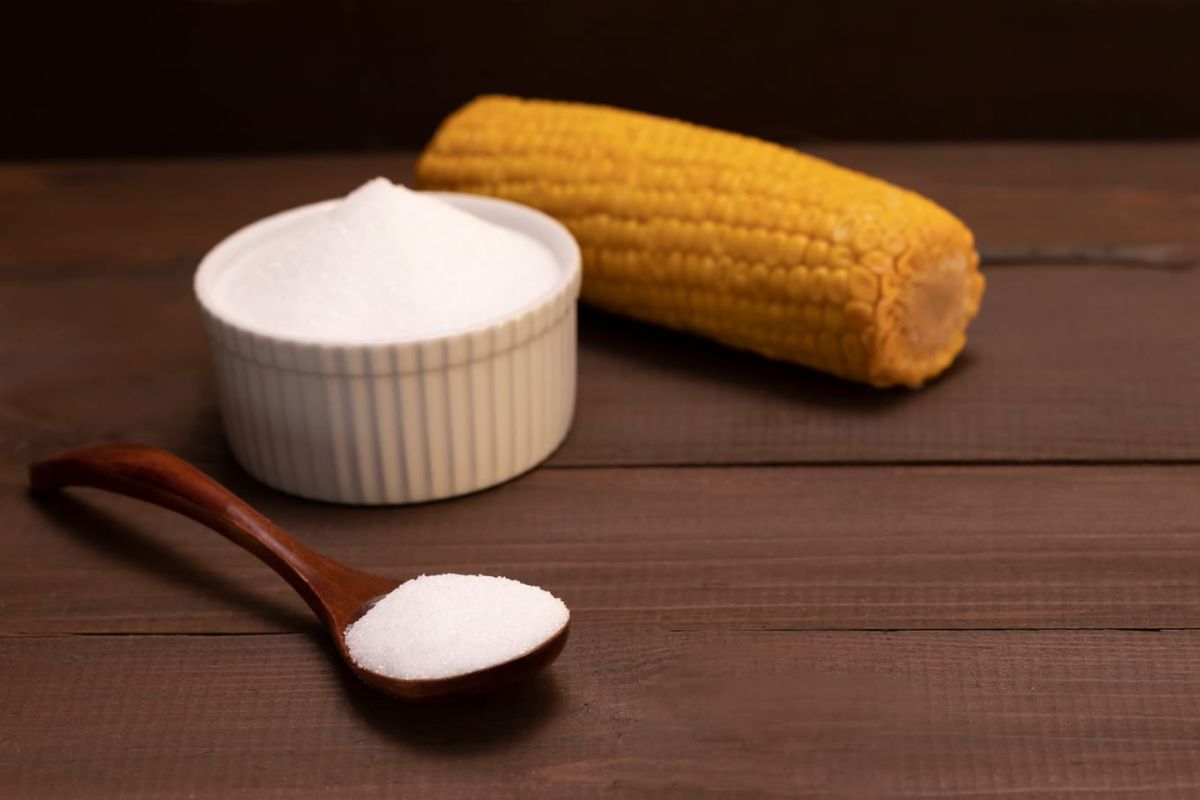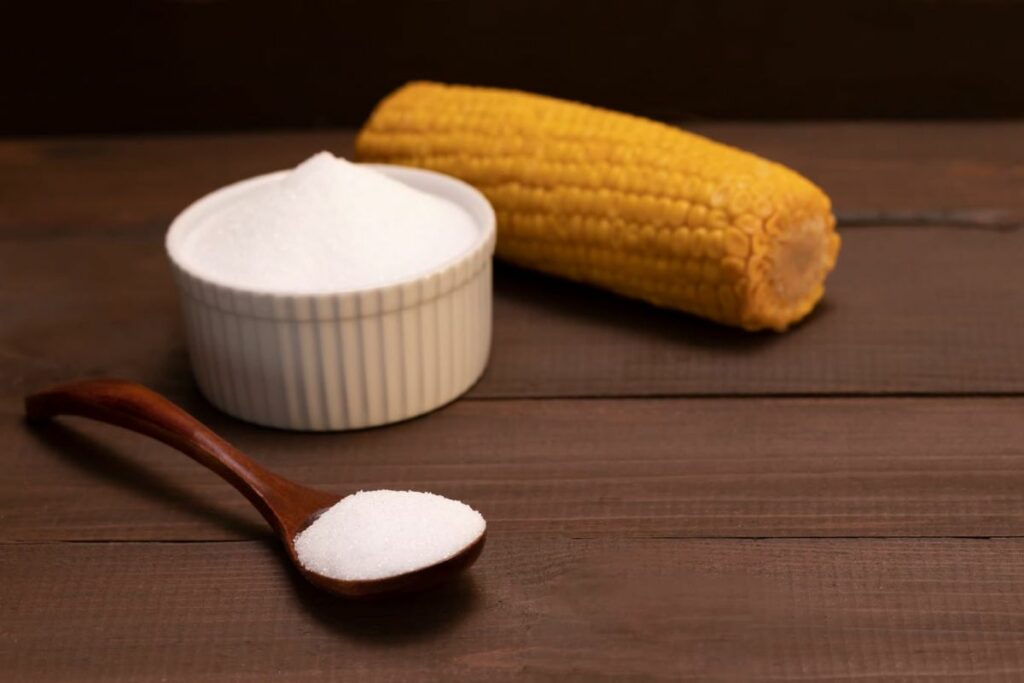 The Choice Between Allulose And Erythritol
Allulose and erythritol are both natural low-calorie sweeteners that can take the place of sugar. The choice between allulose vs erythritol ultimately depends on individual preferences and needs. Though they share several similarities, they are quite distinct from one another.
It may be beneficial to try both and determine which works best for your needs and tastes. In this section, we'll illustrate the key similarities and differences between erythritol and allulose to help you make an informed decision when choosing which sweetener suits your needs best.
Nature
One of the main differences between allulose and erythritol is their basic nature. The chemical formula of allulose is C6H12O6, while erythritol is C4H10O4.
Allulose can be found in trace amounts in wheat, figs, raisins, jackfruit, brown sugar, and maple syrup, while erythritol is present in grapes, peaches, pears and watermelon, mushrooms, beer, cheese, sake, soy sauce, and wine.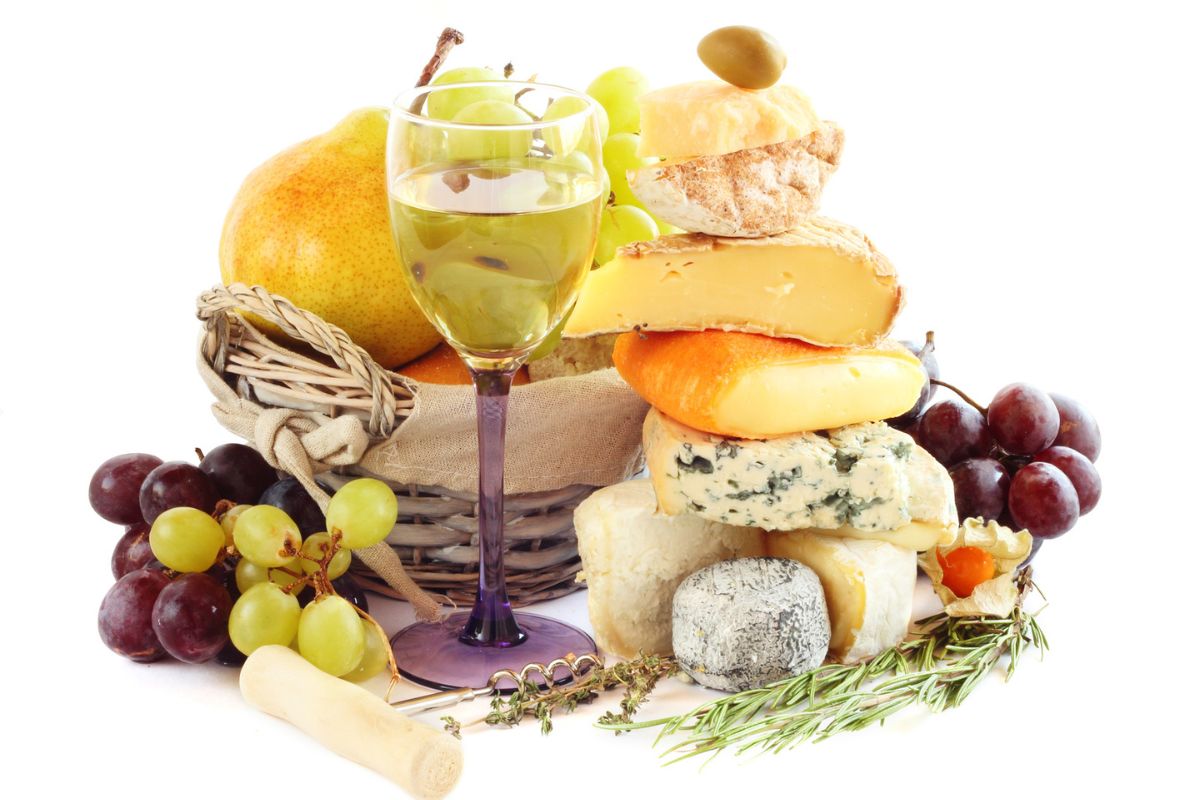 How They're Made
Both sweeteners can be manufactured commercially through the enzymatic conversion of corn (and other sources) into glucose using enzymes. Though, they differ in that yeast is used to ferment glucose in erythritol production.
The conversion process for allulose involves transforming corn kernels into starch via enzymatic epimerization. The resultant starch is then converted into syrup, and after that, the syrup is treated with an enzyme that converts some of the glucose into fructose.
Another enzyme converts this into the rare sweetener we know today as allulose. It eventually goes through multiple filtration, ion exchange, and purification processes before being separated from the other sugars and pollutants. The end result for allulose sugar is a highly concentrated extract you buy on shelves.
The conversion process for erythritol differs slightly with the use of a specific strain of yeast or fungus to ferment the glucose, turning it into erythritol. The mixture is then processed to remove any impurities and separate the erythritol from the remaining components.
The fermentation process is carried out under controlled conditions to ensure that high yields and consistently high quality erythritol are made. The resulting erythritol is a white, crystalline powder that resembles sugar in appearance and taste.
It sets itself apart from other sugar alcohols like mannitol, sorbitol, and xylitol because it contains zero calories, while the manufacture process is cheap enough for it to be used commertially in keto sweets.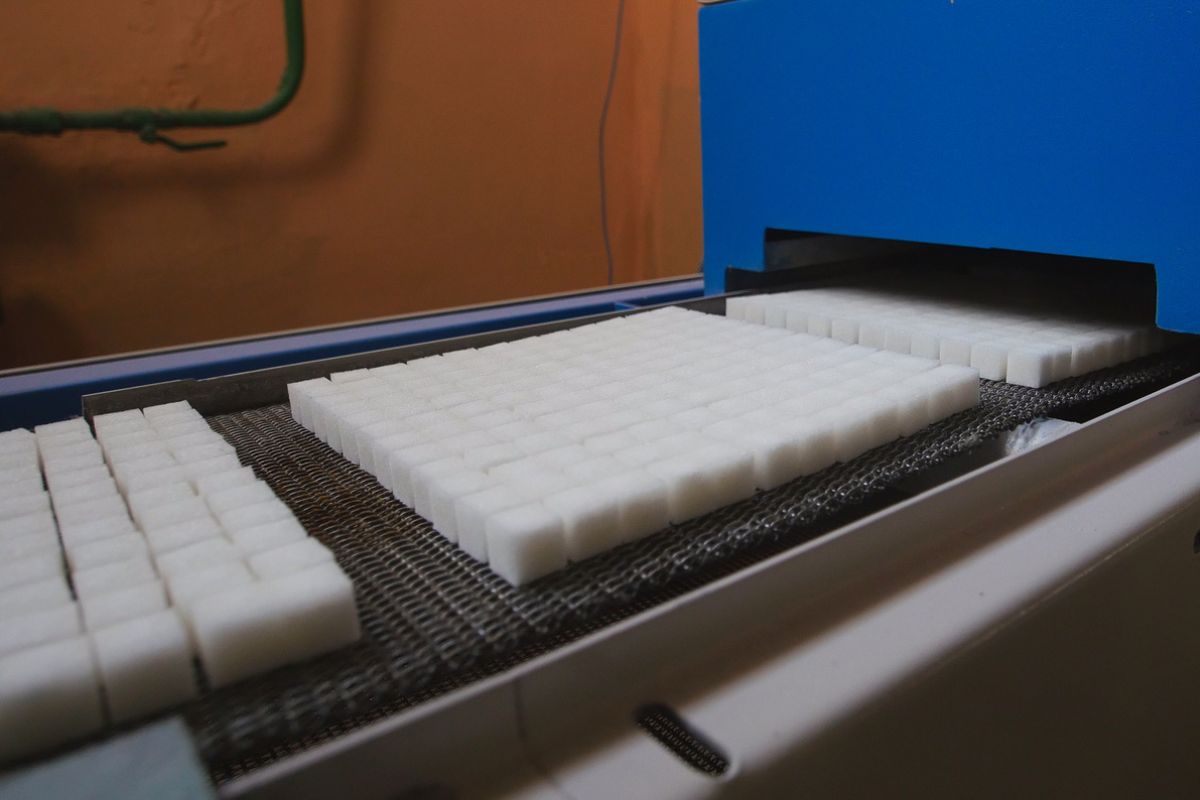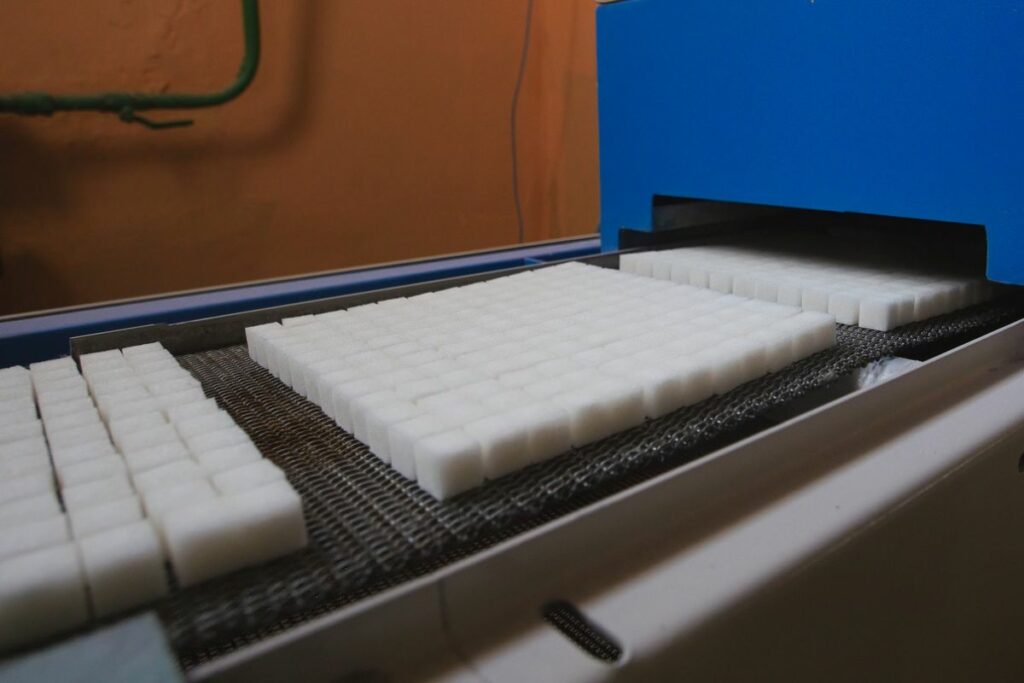 How They're Digested By the Body
They're both sugars and carbs, but allulose is a monosaccharide (single sugar molecule), whereas erythritol is a polyol or sugar alcohol (multiple sugar molecules). Allulose is structurally similar to regular sugar; however, while the body breaks down sugar and uses it for energy, it can't digest allulose.
The absorption rate of allulose is up to 70%, though it merely passes through it without converting it to energy. Same with erythritol, as when we consume it, approximately 90% of it isn't digested in the body and is excreted unchanged.
It enters the body rapidly and is absorbed into the bloodstream, reaching peak levels in less than two hours. Most of the ingested erythritol is absorbed in the small intestine but not metabolized. It's then fermented by bacteria in the large intestine and then passes through us unchanged.
This can be attributed to the lack of intestinal enzymes that are capable of breaking them down. Kidneys can remove erythritol from the bloodstream and then eliminate it naturally by the body, though this means that if you have renal issues, you should limit your erythritol consumption.
On top of that, erythritol is nearly almost entirely resistant to fermentation by gut flora. As a result, unless consumed in extremely high concentrations, it doesn't produce bloating, nausea, or gas. While erythritol does include carbohydrates, the amount is minimal and is usually not considered a part of our total carbohydrate intake.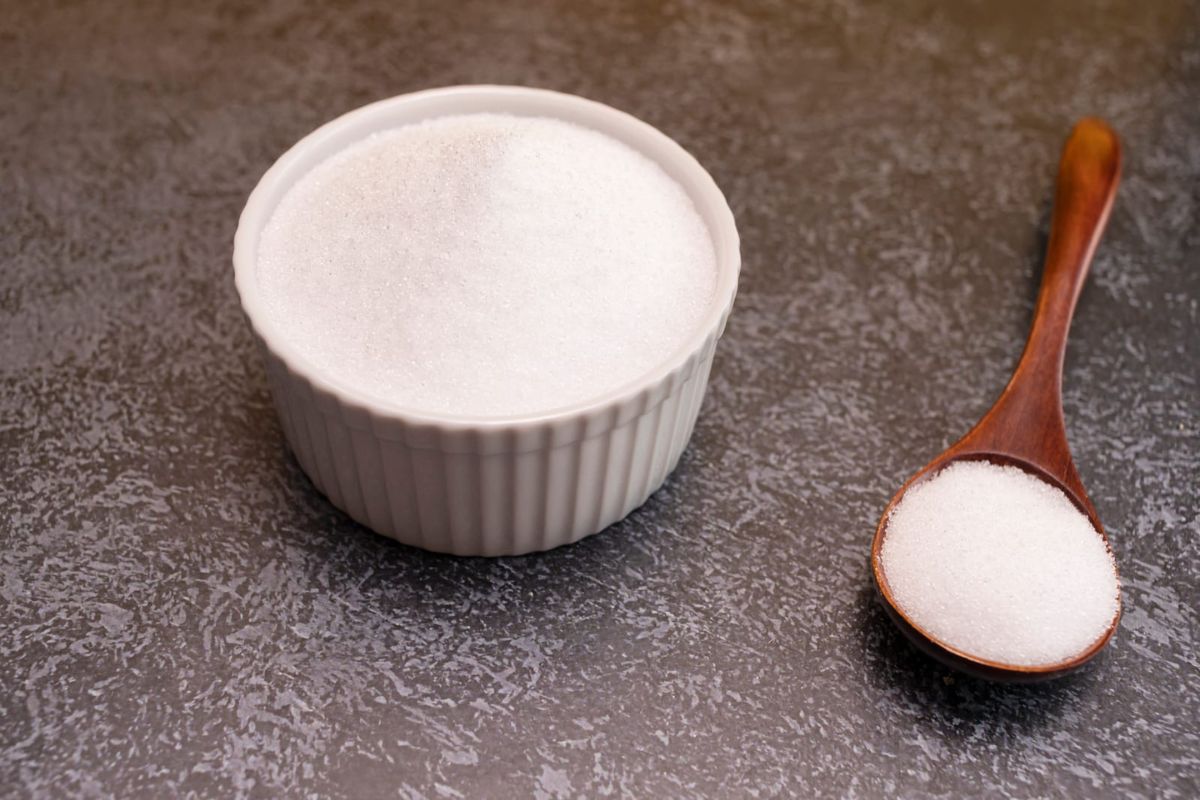 Caloric Value
The caloric value of allulose is between 0.2 to 0.4 kcal/g, with around 90% fewer calories than sugar (at 4 calories per gram), while erythritol is almost noncaloric at .2 kcal/g. containing approximately 95% fewer calories than sugar.
GI Score
Allulose and erythritol are excellent choices for sweeteners as they contain no sugar and have a zero to low glycemic index score. These nutrition values mean they have no effect on blood glucose levels or insulin secretion, so they can potentially benefit people with diabetes or histamine issues.
While the sugar in allulose is also a form of carb, it doesn't add up to the total net carbs of the dish because it's only partially absorbed by the body, and the same cna be said of erythritol. Hence, both sweeteners have next to zero calories and won't impact blood glucose levels.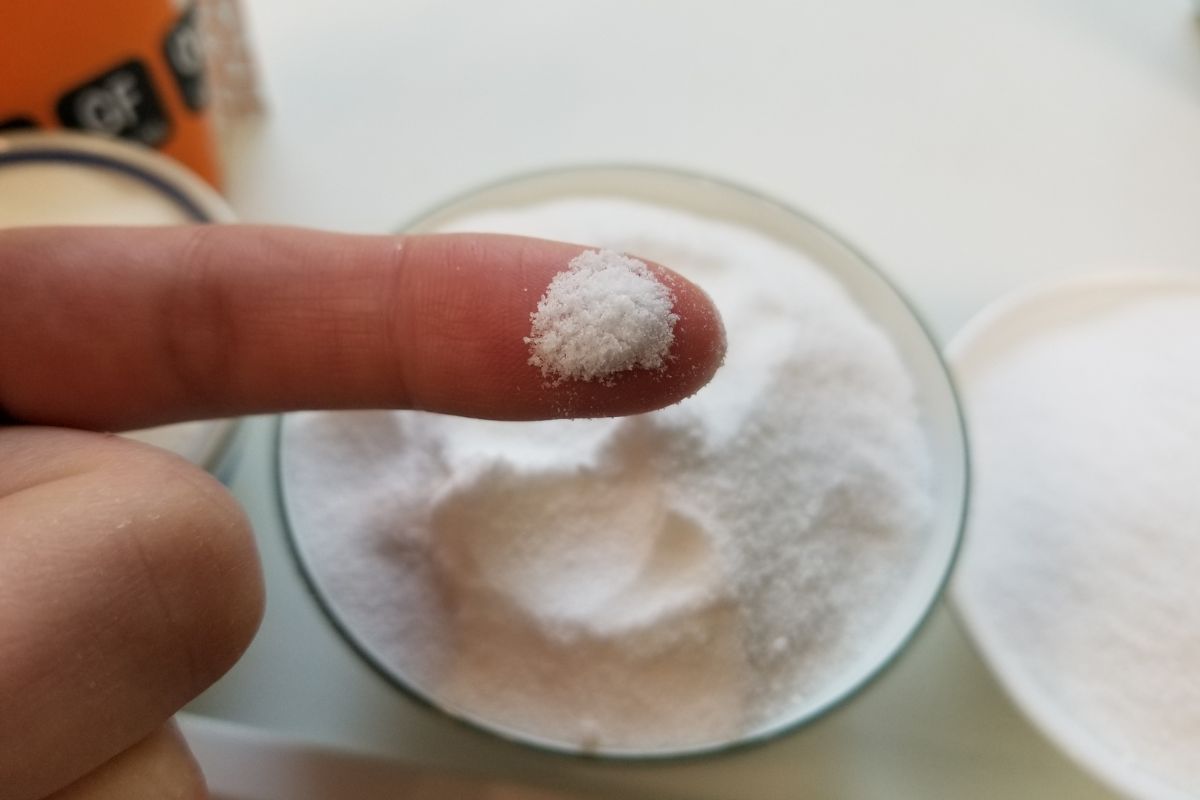 Taste
Allulose and erythritol have similar taste and texture profiles to sugar; choosing which tastes better for you is just a matter of preference, as both these sugars have less sweetness to them than regular sugar.
As mentioned above, allulose has about 70% of the sweetness of sugar, while erythritol has a varying 60% to 80%. Compared to 4 calories per gram for sugar, allulose and erythritol are excellent low-calorie sugar alternatives.
Health Benefits
Several studies have demonstrated allulose's many health benefits. These include anti-inflammatory qualities, increased insulin resistance and glucose metabolism, and a lower risk of obesity.
When it comes to health, one study has shown that allulose stimulates the synthesis of short-chain fatty acids, which are beneficial to gut health and inflammation reduction. Allulose has also been found to have prebiotic characteristics, aiding in the proliferation of good bacteria in the digestive tract.
Other research has indicated that allulose may aid in the management of obesity and the reduction of body fat by lowering lipogenic enzymes in the liver. Allulose's various properties may make it seem better, but erythritol's benefits to health also extend beyond its ability to replace calories from carbohydrates and sugar in our diet.
Oral health and blood sugar are two areas where erythritol has been shown to be particularly beneficial. The FDA recognizes erythritol as advantageous to oral health as it's are non-cariogenic, so it doesn't contribute to the creation of cavities.
Erythritol also prevents the growth of a type of oral bacteria known to cause cavities (Streptococcus mutans), and it doesn't contribute to tooth decay. Unlike other sugar alcohols, erythritol doesn't have any laxative side effects, either, and it can even protect against the harmful action of free radicals as it's a potent antioxidant.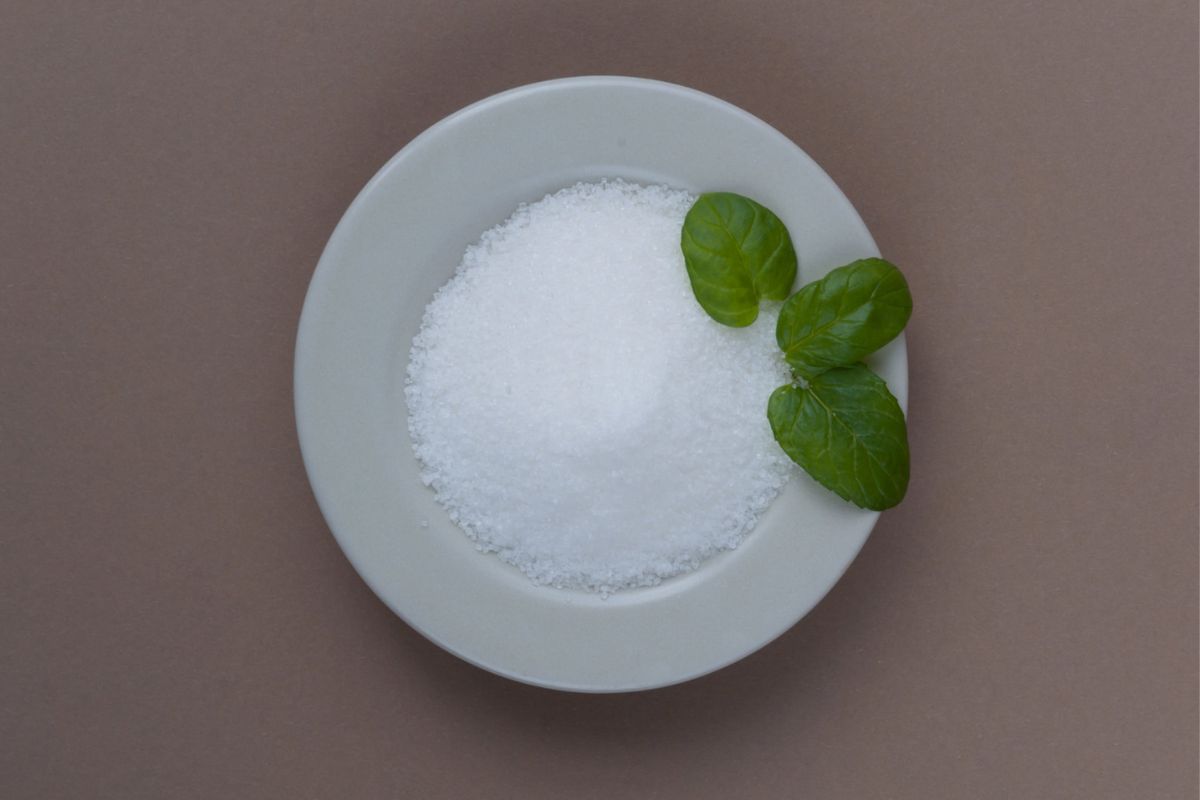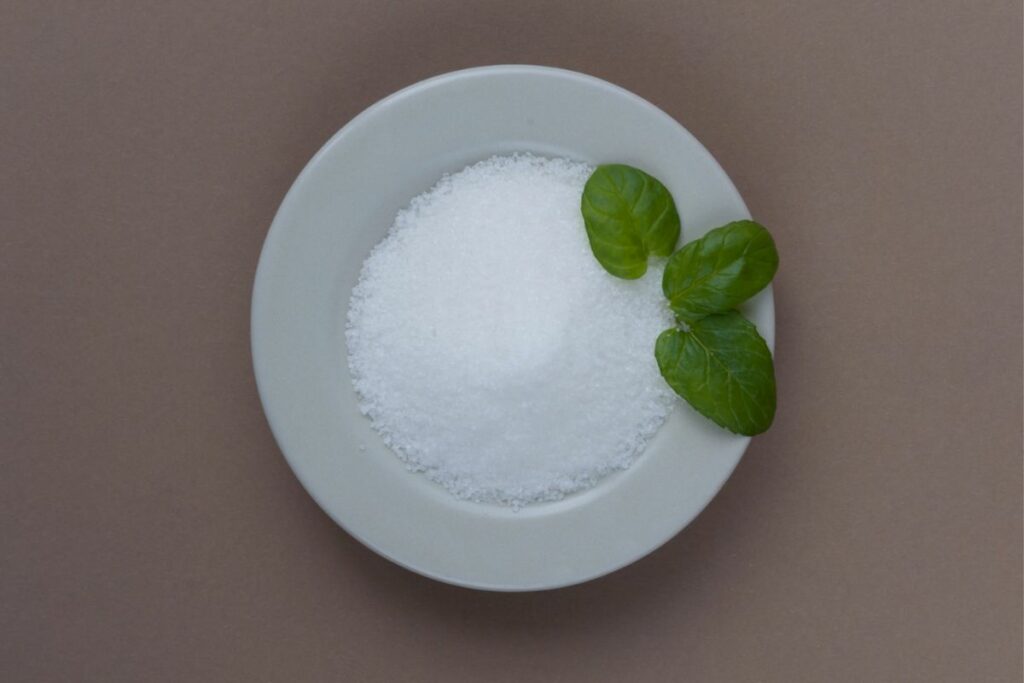 Safety
Allulose is classified as a food additive, currently permitted for general use by the US FDA, and labeled as GRAS (Generally Recognized As Safe). For comparison, the safety of erythritol has been validated by several health agencies around the world, including the United States and Japan, but it's not been granted the same GRAS status.
Erythritol is now legal in more than 60 countries and approved by the European Commission and European Food and Safety Authority. Despite this, take caution when ingesting either of these sweeteners in large quantities and for longer periods of time.
When consuming both sweeteners in excess, they can produce digestive difficulties such as gas, bloating, and diarrhea. Ingesting high levels of erythritol for a long time has even been found to affect the optimal hydration of the body and increase urination frequency and volume.
Availability
Allulose is a relatively new sweetener, so it's more expensive and less available than erythritol. Erythritol has been around for a long time, and is frequently utilized in a wide range of food and beverage items.
Because of their low calorie and low glycemic index features, both sweeteners have gained popularity and are often used as sugar alternatives in a range of goods. Further, erythritol is available in granulated and powdered forms at most large grocery stores.
Aside from some price clubs and larger grocery stores, both allulose and erythritol can be obtained in specialty food stores, health food stores, and internet merchants. It should be in the same aisle as the other sugar alternatives or sweeteners.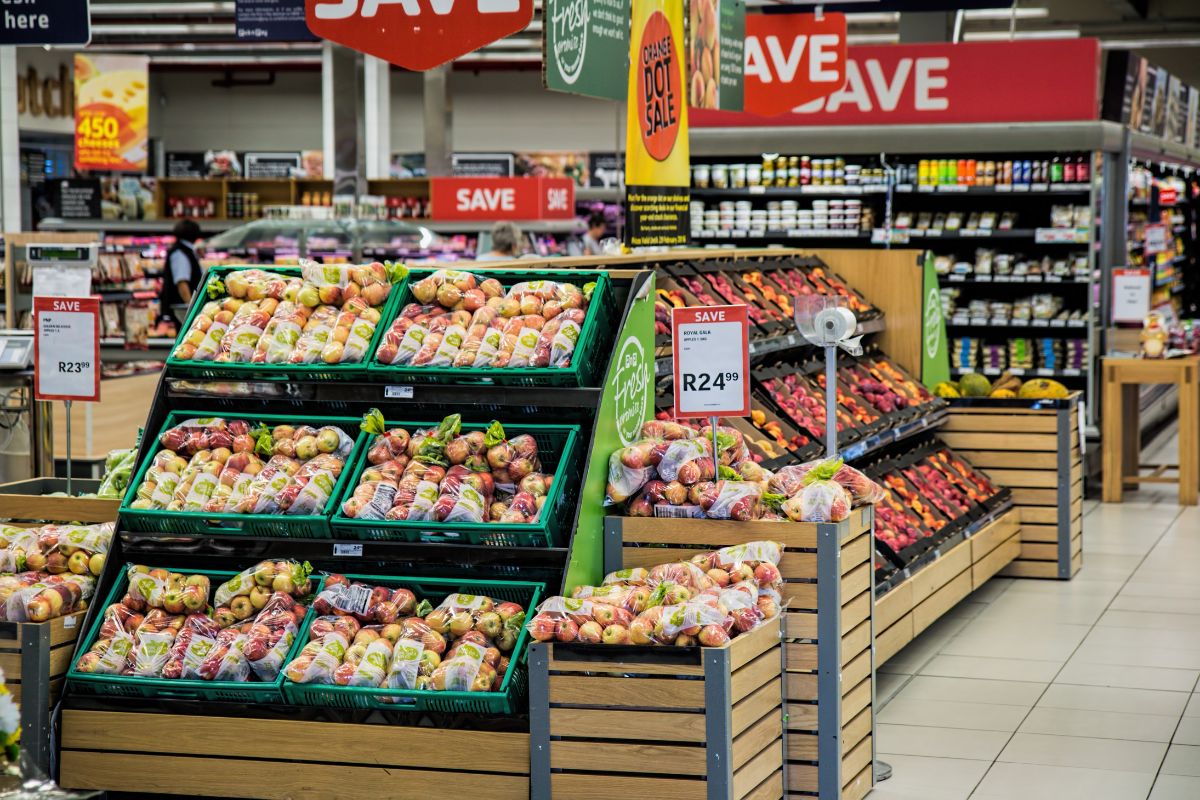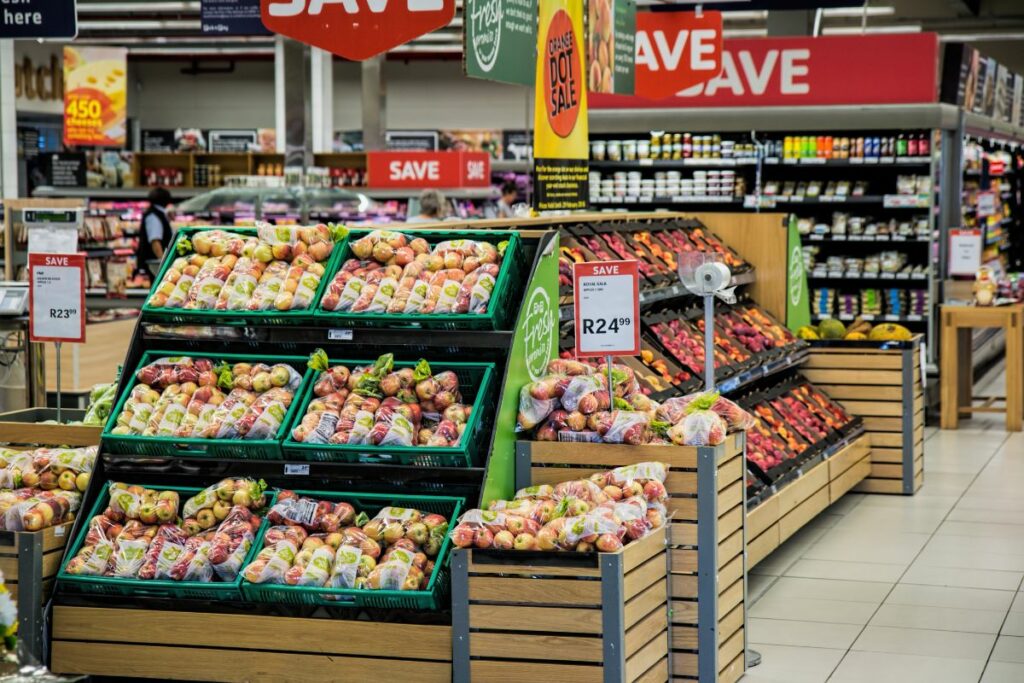 Uses of Allulose and Erythritol
Allulose and erythritol are frequently used as low-calorie substitutes for sugar since they have fewer calories and don't elevate blood sugar levels as much as sugar does. Aside from being a sugar substitute, they've become important food additives.
Commercial Use
Both sweeteners are widely employed as low-cal sugar substitutes in processed foods and beverages. Allulose is now used in food and beverage products, such as low-calorie ice creams, candy, chocolates, snacks, creamer protein bars, and baked goods.
Likewise, erythritol is a safe sweetener and flavor enhancer that's used in commercial food and beverage products. Coffee and tea, liquid dietary supplements, juice blends, soft drinks, flavored water product variations, confections, biscuits and pastries, tabletop sweeteners, sugar-free candy, and chewing gum all may contain it.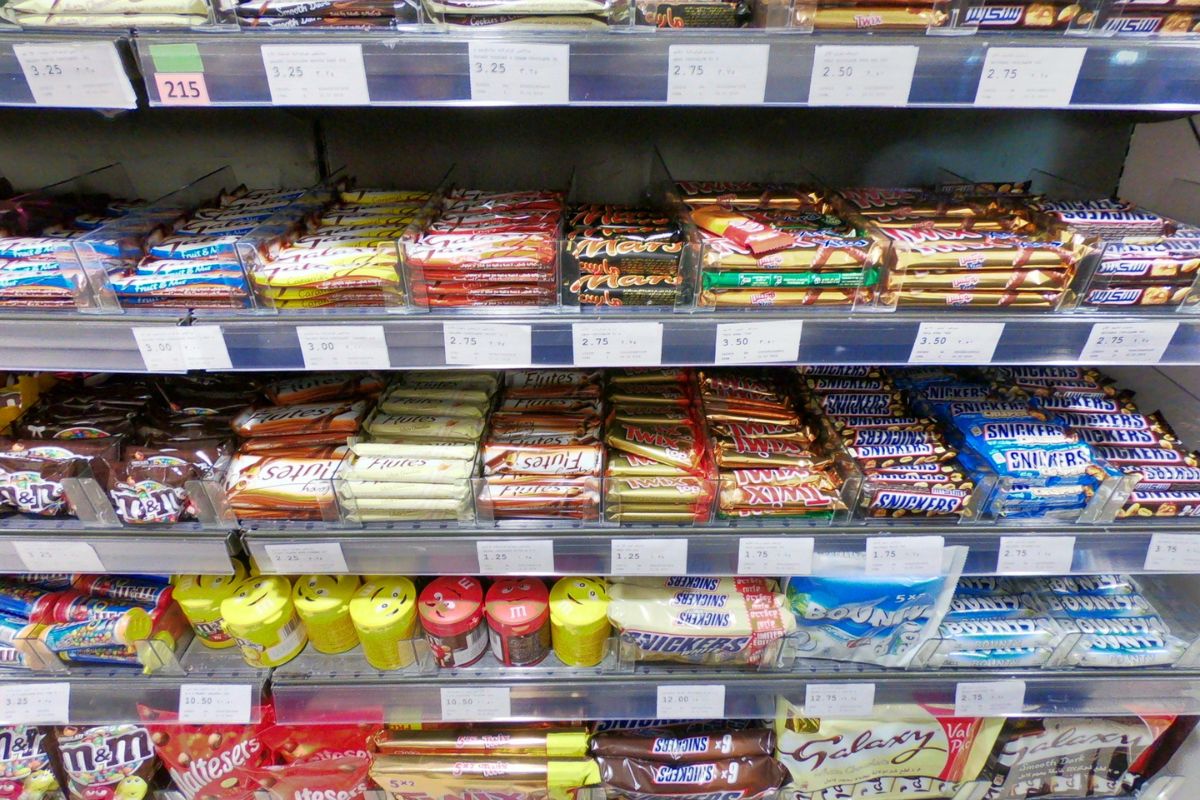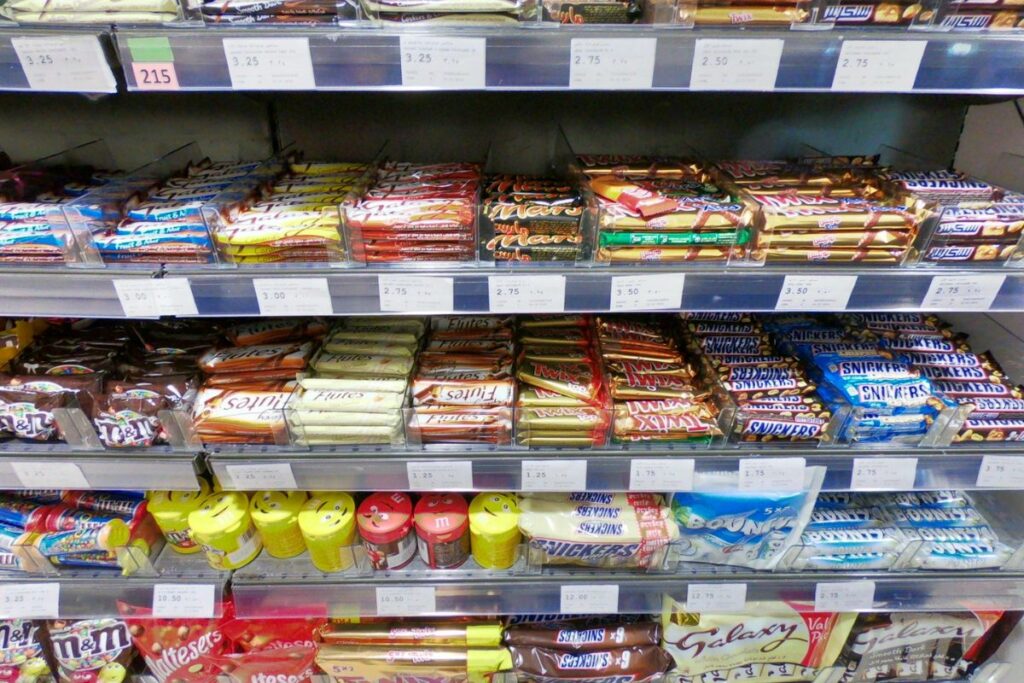 To Add Texture And Bulk To Recipes
Erythritol and allulose are both excellent as bulk sugar replacements for those who want to lower their postprandial blood sugar levels. They can also improve the product's mouthfeel, though they both can have a moderate to very weak cooling effect, respectively.
Furthermore, it can hide the astringency and irritating effect of intense sweeteners like saccharin, aspartame, and sucralose, as well as intense natural sweeteners, including stevia and thaumatin. While allulose is less sweet than sugar, it can still be used in smaller amounts to reduce the overall amount of sugar in a recipe.
As a Sweetener to Replace Table Sugar
One of the unique upsides of using erythritol or allulose as a sugar substitute is that it's naturally less sweet than sugar.
For the same quantity of sugar called for in a recipe, using either allulose or erythritol will yield lower sweetness. If you're after the bulk that sugar brings or looking for a less sweet option, then these two sweeteners perform well, and can eaisly be paired with monk fruit for more intense sweetness.
As a Sweetener to Improve the Taste of Dishes
You can use allulose or erythritol in quick marinades or sauces to add sweetness without adding calories. Allulose and erythritol can also be used to add sweetness to smoothies and protein shakes without adding extra calories.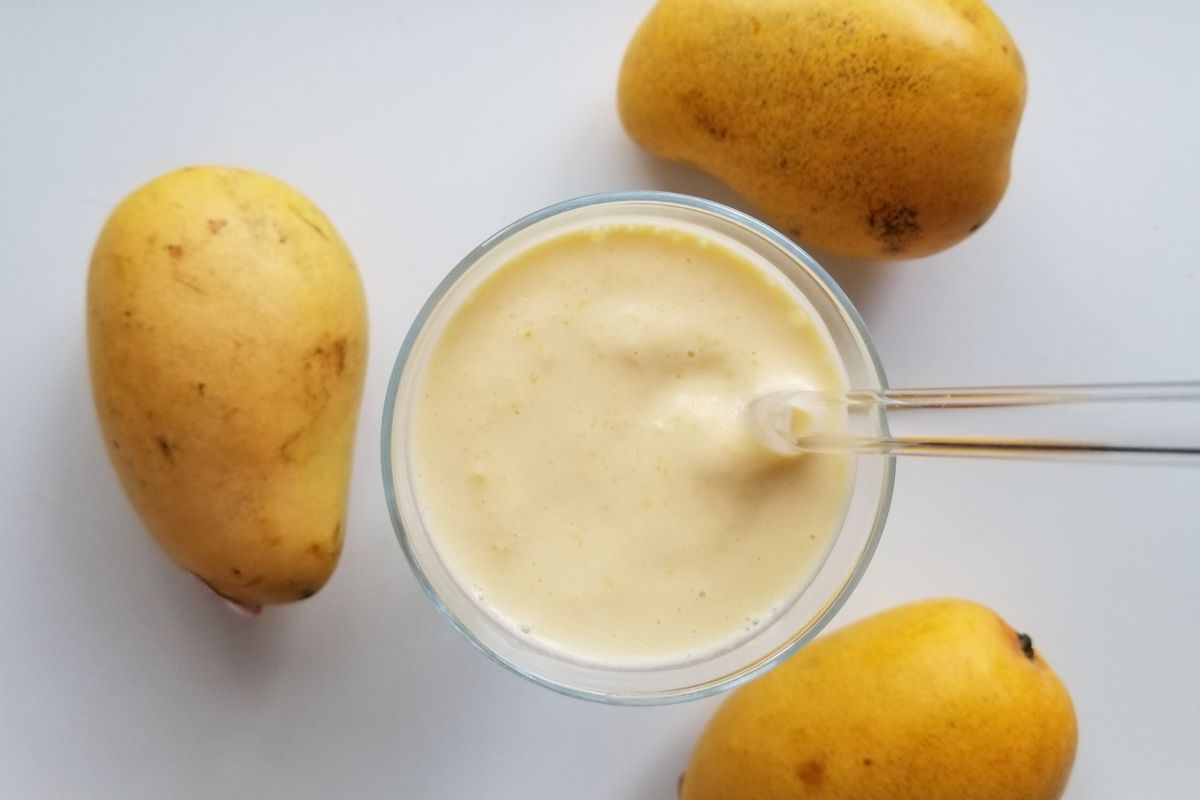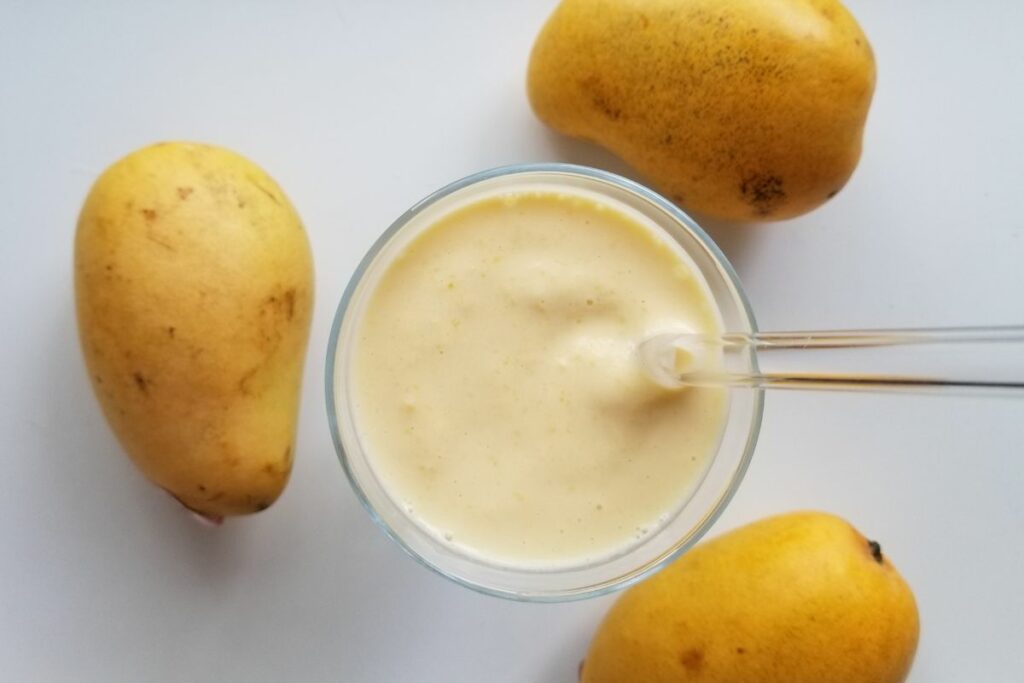 To Preserve Food
Both sweeteners can be used as a sugar substitute in recipes for jams and jellies, helping to reduce the overall sugar content and fend off germs and bacteria, ensuring longer preservation.
To Brown or Caramelize Dishes
Erythritol is non-reducing and does not undergo Maillard reaction browning, while allulose, on the other hand, caramelizes faster than white sugar. So you can choose your sweetener for this use, but note that neither is not a direct sugar substitute, and a recipe will benefit from increasing the allulose in particular.