Amidst our modern health crisis, sugar alternatives have become increasingly high in demand, with consumers looking out for the healthiest options to still sate our sweet tooths. With all this, scientists have begun researching how fourth-generation sweeteners, such as allulose and monk fruit, can benefit us more than sugar.
These naturally-derived sweeteners have closed the vast taste gap between the packet sweeteners of the eighties and regular sugar, giving us additional options for great‑tasting, low- or no-added-sugar products.
In this article we'll explore the differences between allulose and monk fruit, including their origins, how they're made, sweetness levels, flavor, and any benefits or drawbacks to using either one.
Medical Disclaimer: as with everything on this site, this article is provided for information only. I strongly urge you to speak with your doctor or a licensed medical professional in order to assess whether or not you have histamine issues and/or other medical issues.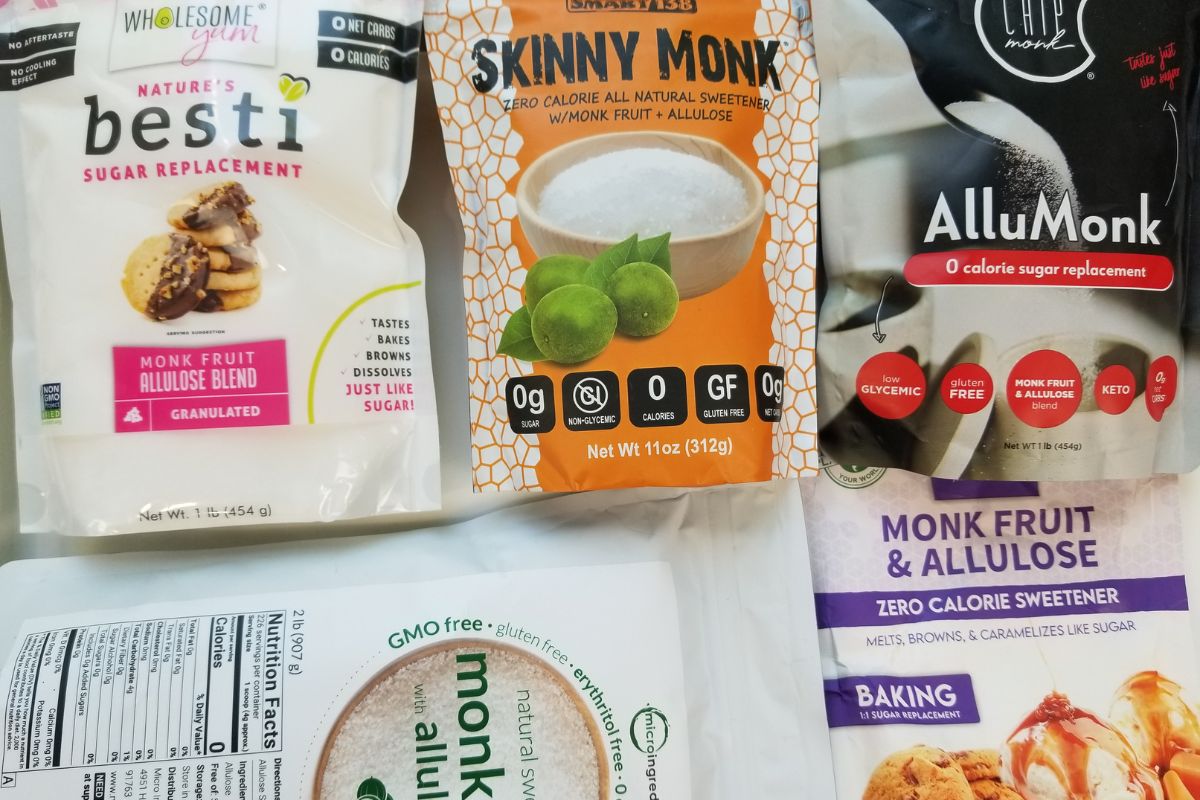 Allulose and Monk Fruit
Allulose and monk fruit are both natural alternative sweeteners derived from plants and have a glycemic index of zero, though they have entirely different sources.
The Origins of Allulose
Allulose, or D-psicose in scientific terms, is a sugar found in small amounts from fruits such as figs, raisins, jackfruit, and other plant-based foods, including brown sugar, molasses, and maple syrup. Though as stated, when collected from natural sources, the yield is in very, very small amounts.
This has led modern science to find a way to extract allulose, in large quantities, from corn through enzymatic conversion. Corn is turned to fructose and then to allulose, with the end product being a highly concentrated sweetener known as allulose extract.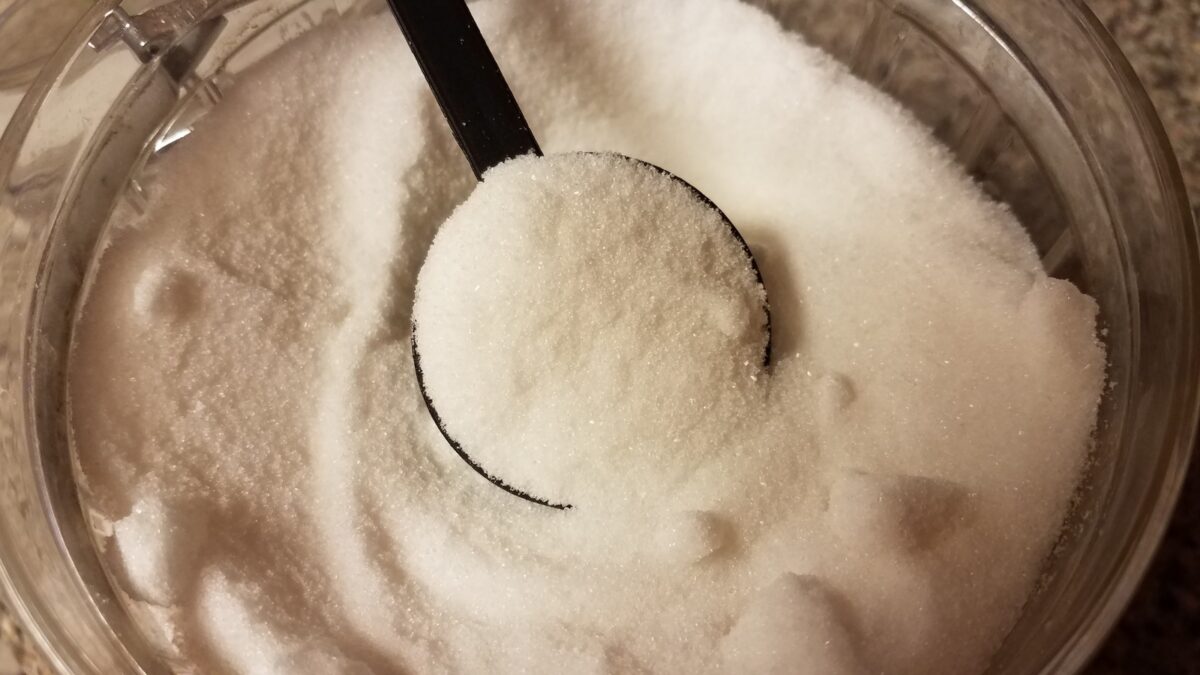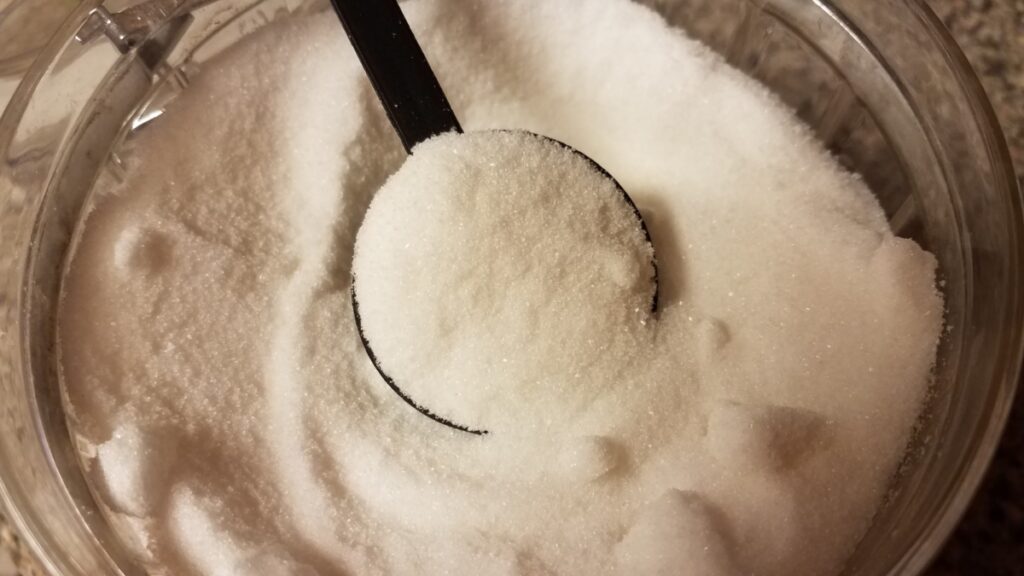 Where Does Monk Fruit Come From?
Monk fruit is an actual fruit that comes all the way from Southeast Asia. Also known as Luo Han Guo, its sweet, meaty, and edible pulp is encased within a hard shell and concentrated to be used as a sweetener. It can come in various forms, such as the raw fruit itself, made into fruit extract, or as a sweetener.
The extract is made by collecting the seeds and peel from the fruit. After that, the fruit is crushed and filtered. Mogroside (the fruit's sweet chemical compound) is then removed using a heat and water technique, which generates a liquid known as monk fruit extract.
This pure fruit extract lacks the bulk and volume of table sugar, however, making it difficult to measure for use in baking and cooking. This is where monk fruit's third variation comes in.
A highly processed monk fruit sweetener is created by mixing monk fruit extract with additional components like sugar alcohols - erythritol, glucose, maltodextrin, inulin, and dextrose, to give it a similar taste and consistency to ordinary sugar.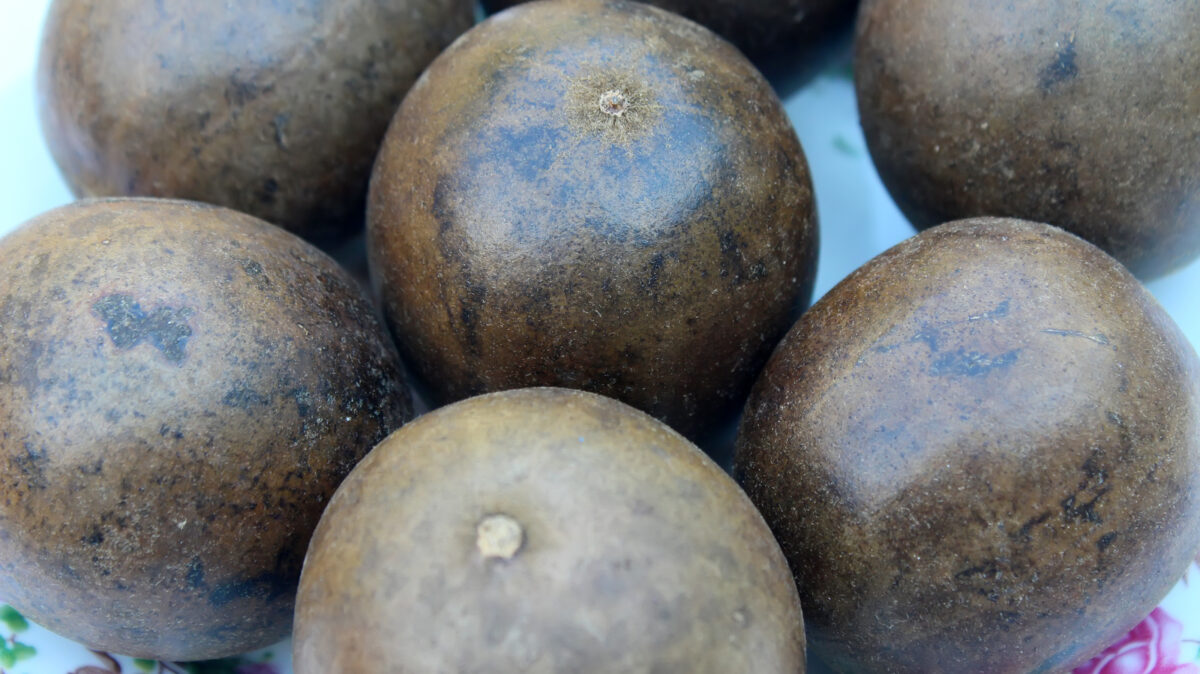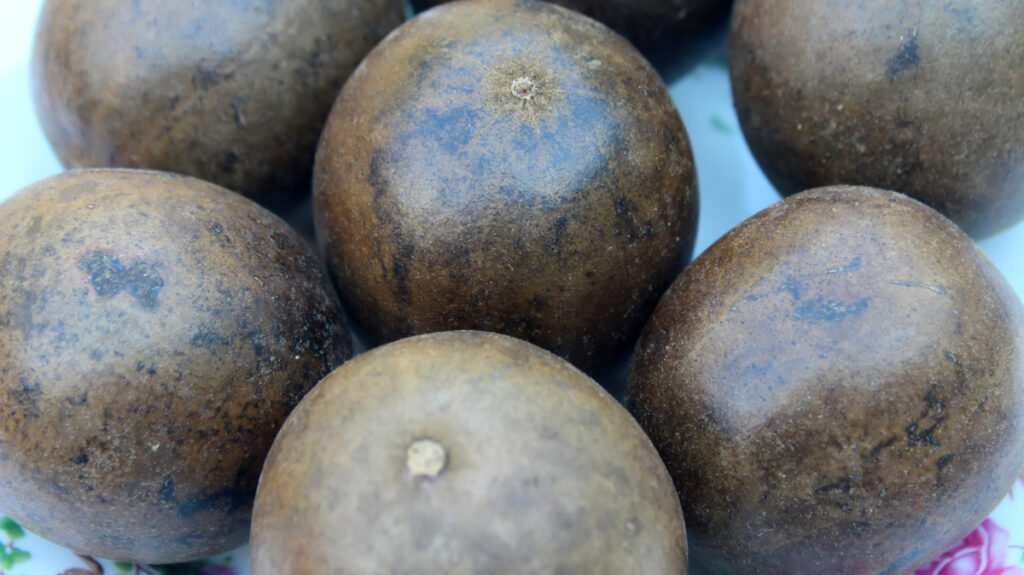 Sweetness Level and Flavor
Both allulose and monk fruit vary in terms of their sweetness level, such as monk fruit being a high-intensity, non-nutritive sweetener, and allulose a less sweet, non-nutritive sweetener.
To put things in perspective, monk fruit takes the lead on the sweetness scale, exceeding far beyond regular sugar and allulose. It's thought to be up to 200-300 times greater than sugar, while allulose is just around 70% as sweet as sugar.
Another noticeable difference is that the taste of monk fruit differs significantly from that of allulose, which tastes just like regular sugar. In terms of flavor, monk fruit has an overly sweet flavor with hints of fruit and a sometimes chemical, bitter aftertaste.
Some people aren't accustomed to this aftertaste which is why monk fruit is typically tapered by sugar alcohols. Allulose is actually one of those common additives in monk fruit sweeteners, apart from sugar alcohols like erythritol.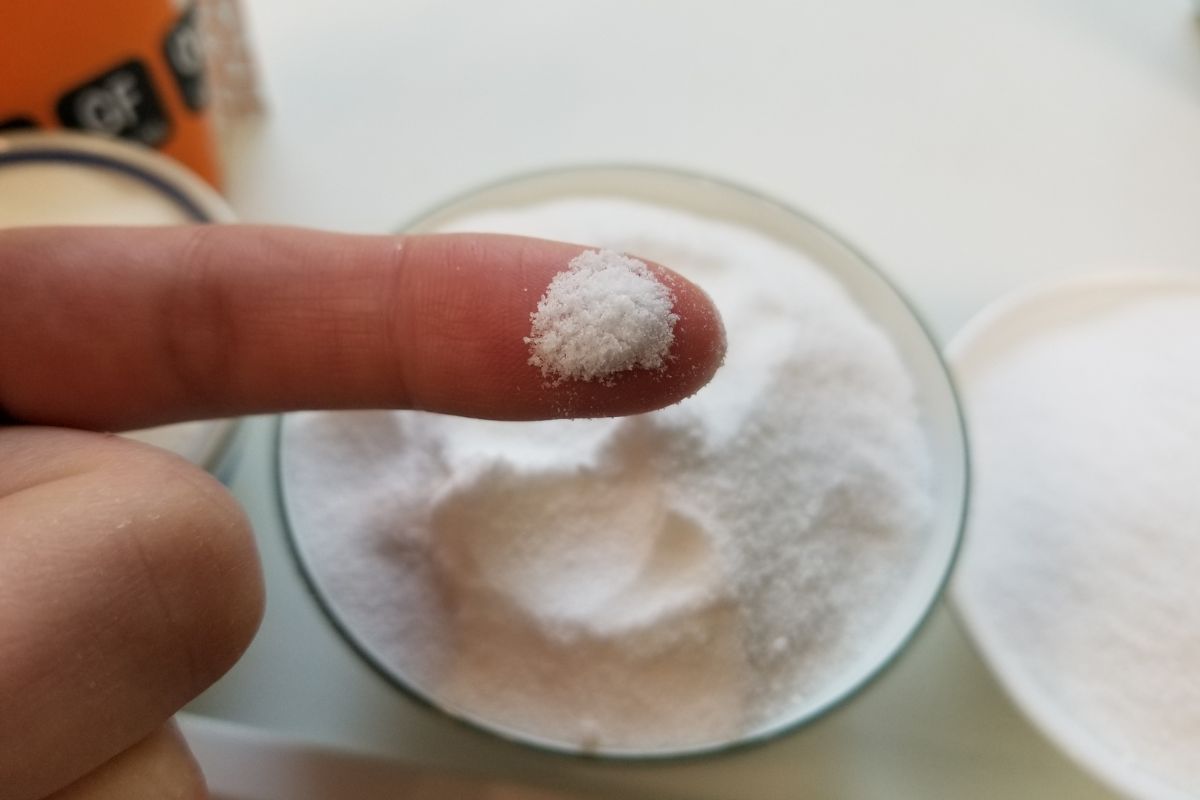 The Health Benefits and Drawbacks of Allulose and Monk Fruit
While they are at opposite ends in terms of form, source, taste, and sweetness level, allulose and monk fruit do have similarities, especially on the nutritive side.
Benefits
When it comes to health benefits, monk fruit takes top prize, as it was used to treat the common cold and ease a sore throat for centuries in traditional Chinese medicine. Monk fruit is also a known natural anti-inflammatory and antioxidant.
Allulose, on the other hand, has prebiotic properties and contains prebiotic fiber, which improves the gut microbiota. Both are classified by the US FDA as Generally Recognized as Safe (GRAS) for consumption and inclusion in particular food and beverages.
If we're talking calories, allulose only contains around 0.2 to 0.4 calories per gram (none of which is metabolized), but monk fruit has no calories. This is because mogrosides in monk fruit do not provide calories, as they are not absorbed in the upper gastrointestinal system.
When mogrosides enter the colon, gut microorganisms break them off and consume the glucose molecules as an energy source. The remaining compounds are then excreted out of the body.
On the other end, approximately 70% of the allulose we consume is absorbed by the small intestine but is not digested by the body; it moves quickly through the body and is eliminated within 24 hours (through urine). The remaining 30% travels through the large intestine and is fully eliminated in the feces within 48 hours.
These qualities make both sweeteners an optimal choice for people who are watching their calorie, sugar, and carbohydrate intake. Neither will cause you to gain weight or cause tooth decay.
Though due to its extreme sweetness, monk fruit should be used in smaller amounts, as this will also help to lower your overall calorie intake. Allulose doesn't share this problem as it has a comparable taste and feel to sugar but with only a fraction (10%) of the calories, meaning it can be used more voluminously.
Both monk fruit and allulose have no effect on blood sugar levels, as they score low on the glycemic index, ranging anywhere from zero to very low. This means they don't induce a spike in blood sugar levels and have little to no effect on them, as well.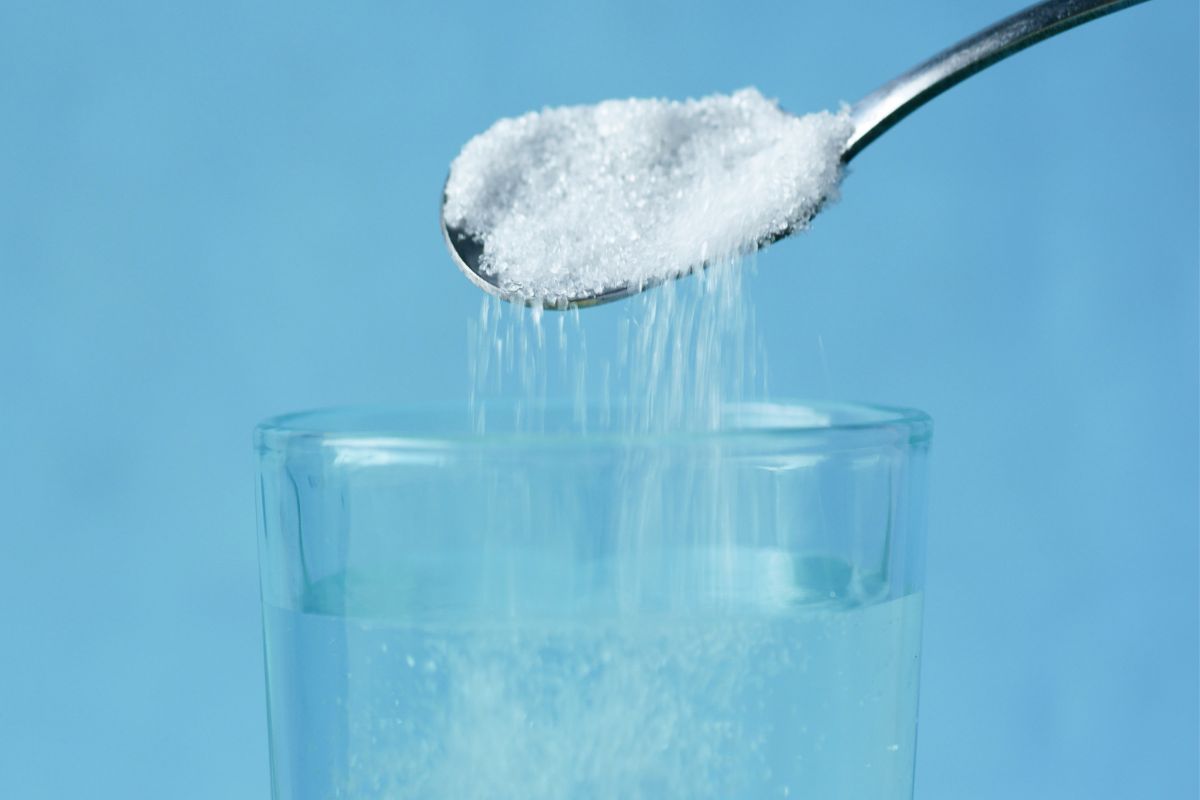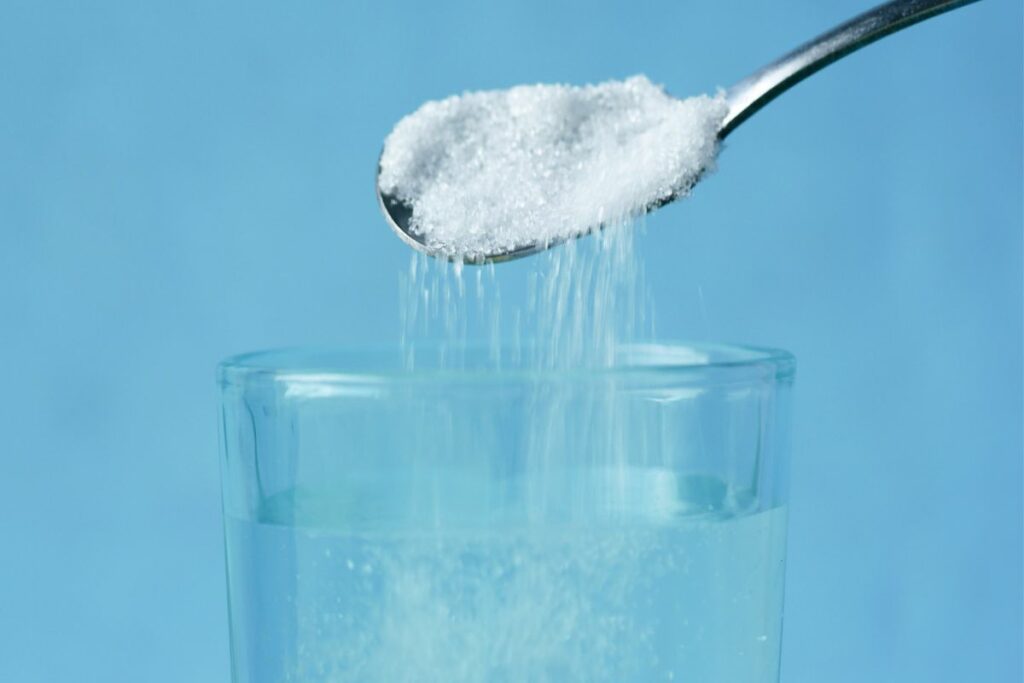 Drawbacks
These natural sweeteners aren't, however, the perfect and magical sweeteners we see them as. They also have certain drawbacks, as do most promising alternatives.
Consumption of excessive amounts of allulose or monk fruit can cause bloating, gas, or diarrhea. Allulose also has the potential to interact with some drugs, notably those processed by the liver, so be wary of what you're taking when you plan on using it.
Although uncommon, some people may be allergic to monk fruit, so it's best to be careful and use caution when using it. These allergy problems may also tie in with allulose as they are derived from corn, wheat, and other plant foods.
Before consuming allulose, you should see your doctor if you are on any medications or have a medical condition that might impact your liver. These fourth-generation sugars are relatively new, thus additional research is required to fully understand their benefits and hazards.
If you want to reduce the danger of these effects but still want to try allulose or monk fruit, start slowly in small amounts. You can always gradually increase your usage over time if the effects seem minimal or non-existent.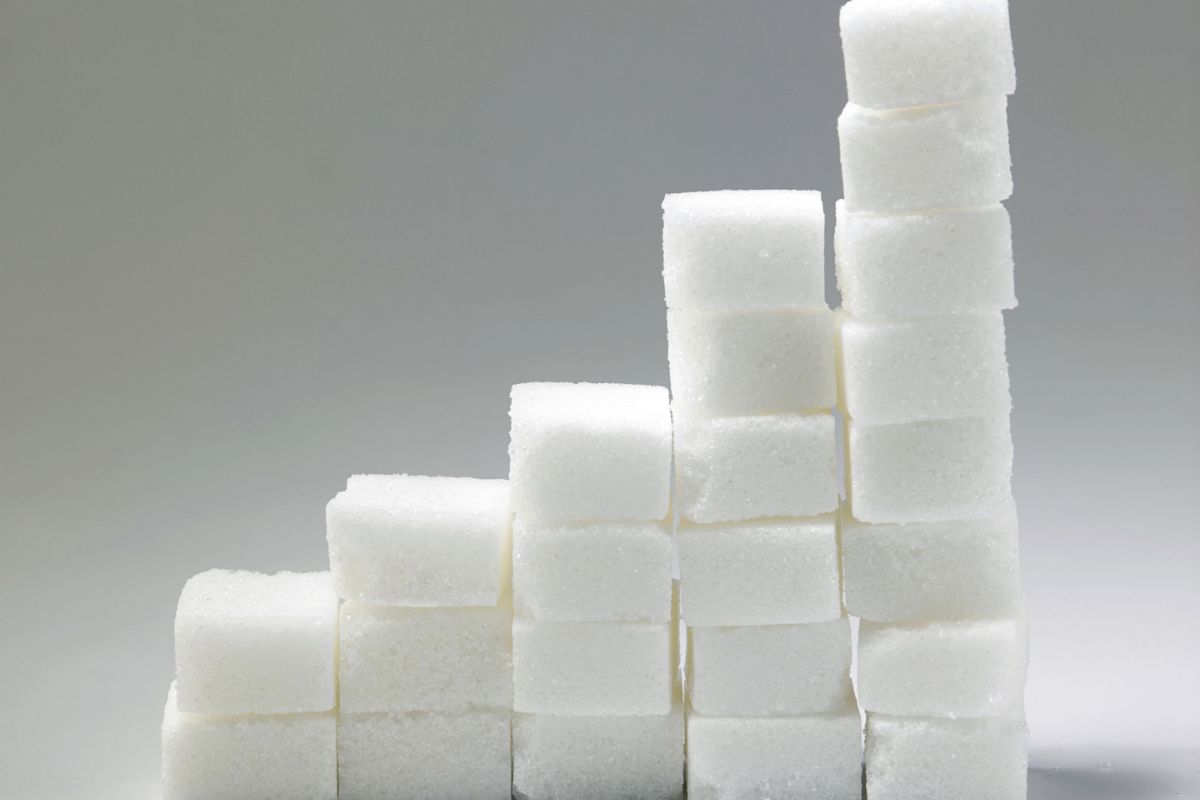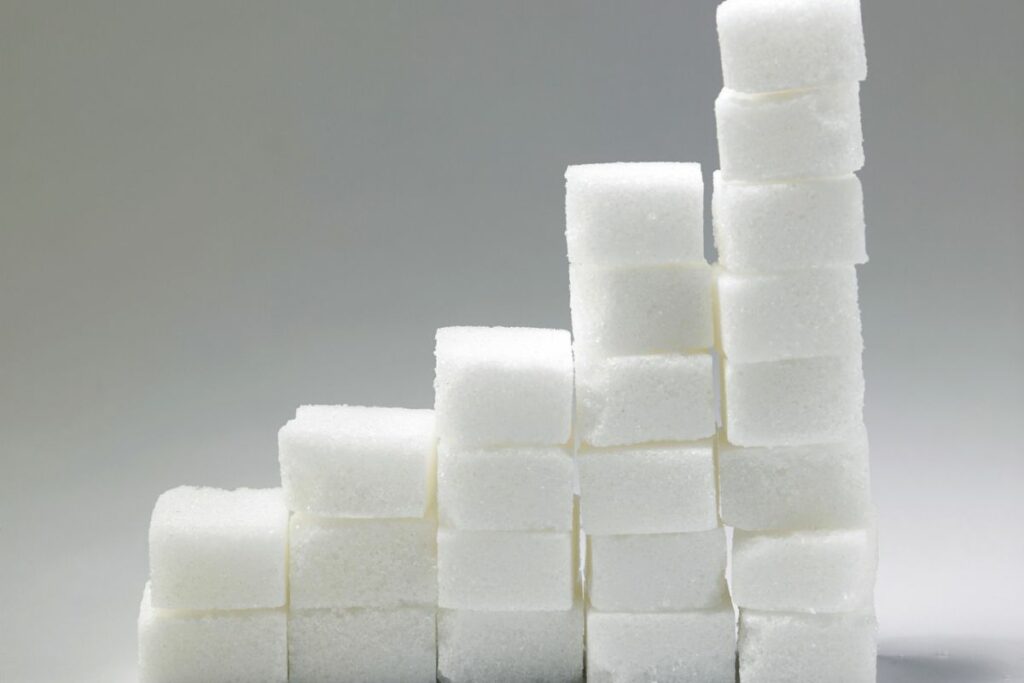 Allulose and Monk Fruit Uses
These natural sweeteners give additional sweetness without the added guilt you'd normally feel after consuming regular sugar. Even though allulose and monk fruit are not direct sugar alternatives, they can be taken in their pure forms to reduce regular sugar intake.
How to Use Pure Allulose
I've mentioned that allulose tastes nearly identical to table sugar, with almost no aftertaste and less sweetness. Knowing that it's about 70% as sweet as table sugar, you'll need to use roughly a third extra to keep the sweetness level consistent.
Using the same amount of sugar required in a recipe works well if we want the outcome to be similar in bulk and texture. However, it won't be as sweet as the original recipe; it all depends on our personal tastes.
If a less sweet outcome is fine with you, then there's no need to add more; simply substitute allulose for sugar on a 1:1 basis. Allulose can be added to beverages like coffee or tea, salad dressing and sauces, and many other dishes to sweeten them without the calories, sugar, and carbs you'd typically see with sugar.
It will also brown (or caramelize), dissolve, and bulk out a recipe in the same manner as sugar would, with cookies and bars having a soft and more moist center. Allulose comes in granules, crystals, powder and syrup, with each having different effects on the recipe, so choose the one that's most applicable.
How to Use Pure Monk Fruit
Even though it's not a direct sugar substitute, we can still use pure monk fruit extract, or its various forms, to lower our sugar intake.
It has zero calories, zero sugar, and zero carbs, with a strong sweetness and faint licorice-like aftertaste, making it perfect for sweetening many recipes, from beverages like coffee or tea to desserts like puddings and mousses.
Due to the high-intensity sweetness of pure monk fruit extract, a small amount can go a very long way. Match the liquid and dry version amounts of the sweeteners in the food that you want to sweeten. Pure monk fruit liquid extracts are diluted with water, making them pourable over pancakes and waffles.
Most brands combine it with additional natural sweeteners to balance out the sweetness of the monk fruit and level out the flavor so that they resemble sugar more. These mean they're no longer pure and tend to contain additional components such as erythritol, molasses, sugar, and dextrose.
Be aware of these additional components because they may add calories or alter the taste and cooking properties of this natural sweetener. Remember to read the label and look for pure monk fruit extracts with no additives when purchasing.
Allulose + Monk Fruit: A Two-in-One Sugar-Free Sweetener
Monk fruit extract is incredibly sweet as it contains the compound Mogroside V, which causes the sweetness in the fruit. The concentration of monk fruit extract brands varies from about 150-400 times sweeter than sugar.
If you're using the extract as a sweetener, there'll be a slight change in the recipe or the taste of your coffee. This is because monk fruit extract has a particular taste that's a bit fruity with a somewhat bitter aftertaste.
So when using it, it's best to pair it with another low-calorie sweetener with a more familiar taste to sugar. What's a better low-calorie sweetener than allulose? It has a slightly lower sweetness level that can compensate for the extreme sweetness of monk fruit and vice versa.
When these two natural sweeteners are combined, their flavors complement one another, boosting the overall tasting experience. If the off taste or aftertaste of monk fruit is still there, adjust the ratio by decreasing the amount of monk fruit and increasing allulose, and keep on adjusting until you attain the ideal sweetness level.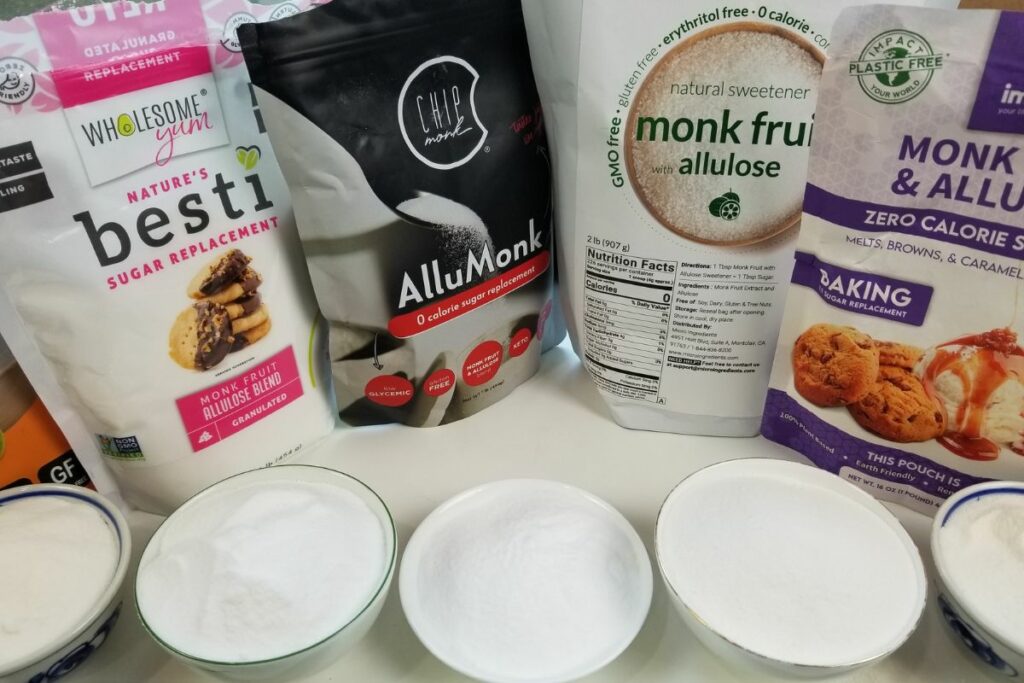 Here are some ways you can use it: